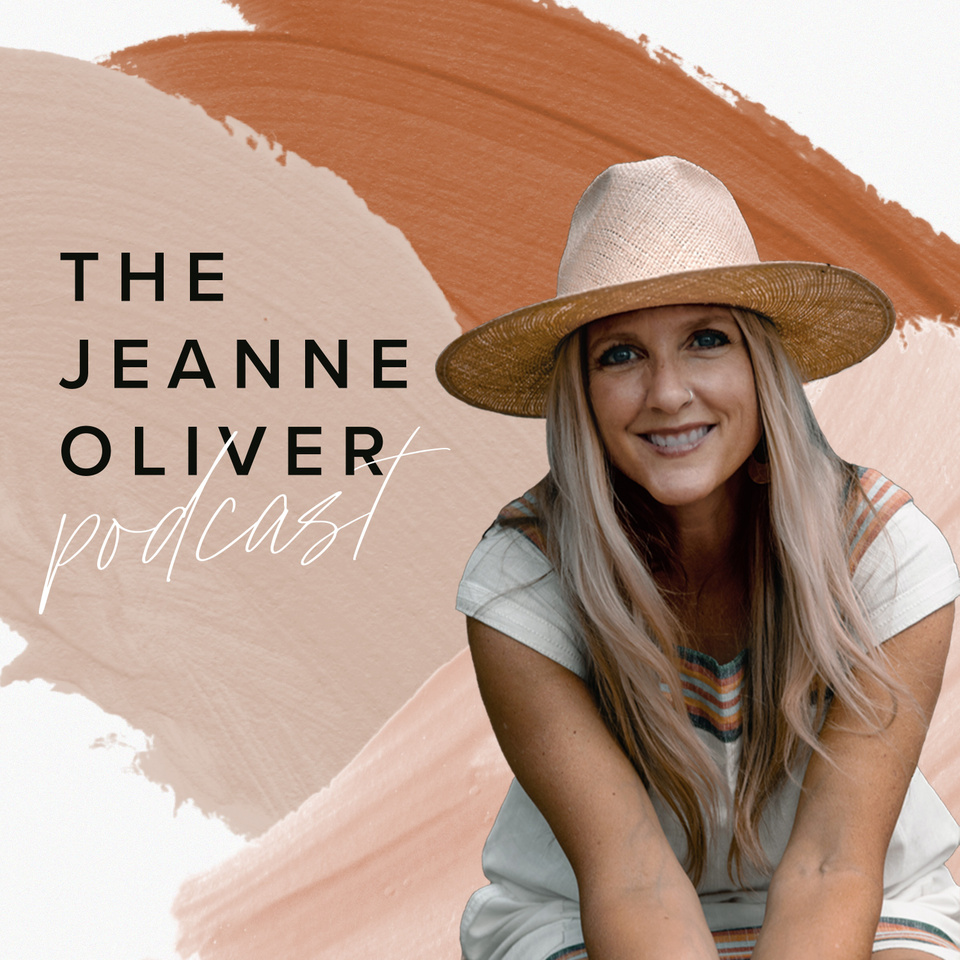 In this episode Jeanne Oliver and Renee Mueller talk about the power of creating a mastermind group. They talk about gathering other members, setting expectations, boundaries, formats and more. If you have been looking for a way to grow your business through community, accountability and a mastermind group you will leave inspired to find other focused creatives in your own life.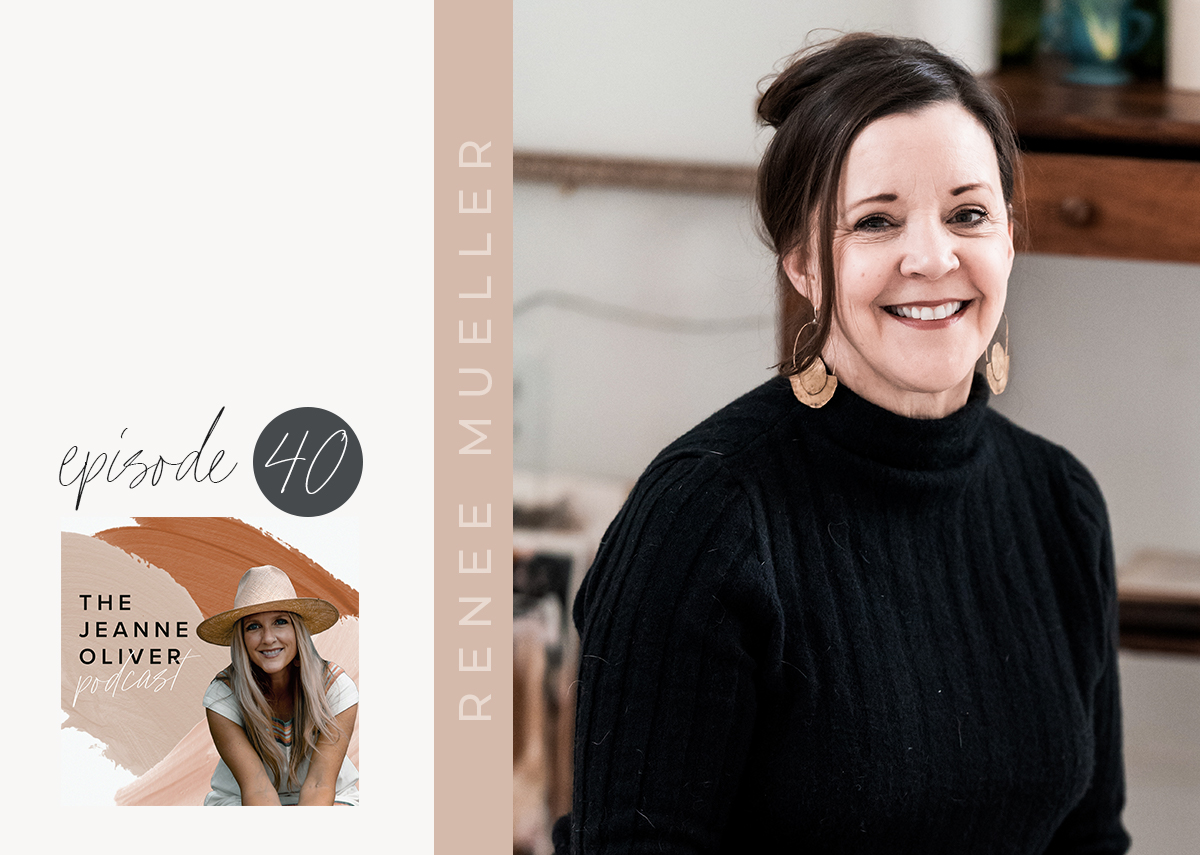 I hold a BFA from the University of Michigan in Dance and Choreography. I danced professionally and had the honor of teaching dance at the University of Michigan's Musical Theater and Theater Departments.
Growing up in the magical world of theater and dance I was exposed to so many gifted and talented artists. Collaborating with dancers, actors, choreographers, musicians, set, costume and lighting designers was an incredibly rich experience. It was fascinating to watch how a small idea would unfold into beautiful productions.
My love for theater and dance is a constant source of inspiration for my art. I hope that by sharing my techniques and creative practices, you will find something to spark your imagination.
I currently live in Ann Arbor, Michigan with my husband Marc, who continues support all my creative dreams, and our beautiful daughter Olivia.
https://www.reneemuellerart.com/
Podcast 040 | Mastermind Groups with Renee Mueller
3:25     "Like many creatives, I was searching for something else to fill that void that dance had left for me, and I read The Artists Way…I started out learning as much as I can."
4:22     "Because I had such a long career as a dance teacher, it seemed like a natural progression for me to start teaching art, and encouraging other creatives, and that's really what means the most to me…"
6:33    "The busier and the bigger our business was getting, and the busier our lives with teenagers was getting, that stuff [creative touchpoints like workshops and markets] just wasn't happening."
7:17     "I think when you start using the word 'mastermind', it implies that it's intentional. We are coming together with lots of intentions, with boundaries, with some framework here."
8:40     "I can say with 100% certainty that part of the reason we were able to do the best we've ever done in 2020 was because I had the support and encouragement of that mastermind group."
12:36  "The only rules for forming a mastermind group I would say would be find people a little ahead of you and a little behind you."
15:27   "The first thing that I would say in terms of structure is have some kind of contract."
17:16   "The next thing is there has to be something that says there's confidentiality. If you are going to come together with other men and women, what you share there has to be private…"
23:23  "I have found so often that just by asking somebody, that there is so much there, there is so much more they want to share…"
28:43  "The reason any group works is that there is a structure and a format that they can depend on, so that's why it's important to start that structure in the beginning."
33:16  "I don't know why we need reminders to rest, but to me the mastermind group has felt like a safe place to land and to rest."
37:06  "Part of our success was that people that were ahead of us looked over their shoulder and they reached back their hand and they grabbed my hand and they said 'Hey, I see something really great in you, and I'm going to help you get there faster…"
43:49  "I've appreciated other sets of eyes on what I'm doing, because sometimes I'm so close to it. I know exactly what I mean, but if that's not coming across I'm losing people and we're not having success."
45:12   "There's a reality check within a mastermind group. There's definitely been a pivot in my business and I could not have done it without having these other people, other creatives, in my life, because we can't do it alone."
46:59  "Instead of speaking these concerns to people that don't know what it's like, go to people that are going to give you advice that have been where you're at."
50:55   "If you have people in your life that also know what resistance feels like, they are able to come back and say, 'You've got this.'"
Creatively Made Business with Jeanne Oliver
Is your business aligned with how you want your life to look and feel? Many creative business owners feel trapped and overwhelmed by the business that was supposed to add more freedom to their lives. You didn't take the risk of starting a business just to end up in the same place, or worse – moving in the opposite direction of the life you want.
Your business should be a bridge to the life you dream of, not a barrier. To learn more click HERE.
Want to attend a live workshop of Creatively Made Business? Read more HERE.
Ten Tips To Take Back The Peace
A free ebook if you are looking for some rest in your day-to-day like I was.
Get your free resource Ten Tips HERE.
Become the artist you dream to be. Creativity is Calling at jeanneoliver.com.
SUBSCRIBE ON: APPLE PODCASTS | GOOGLE PLAY | SPOTIFY