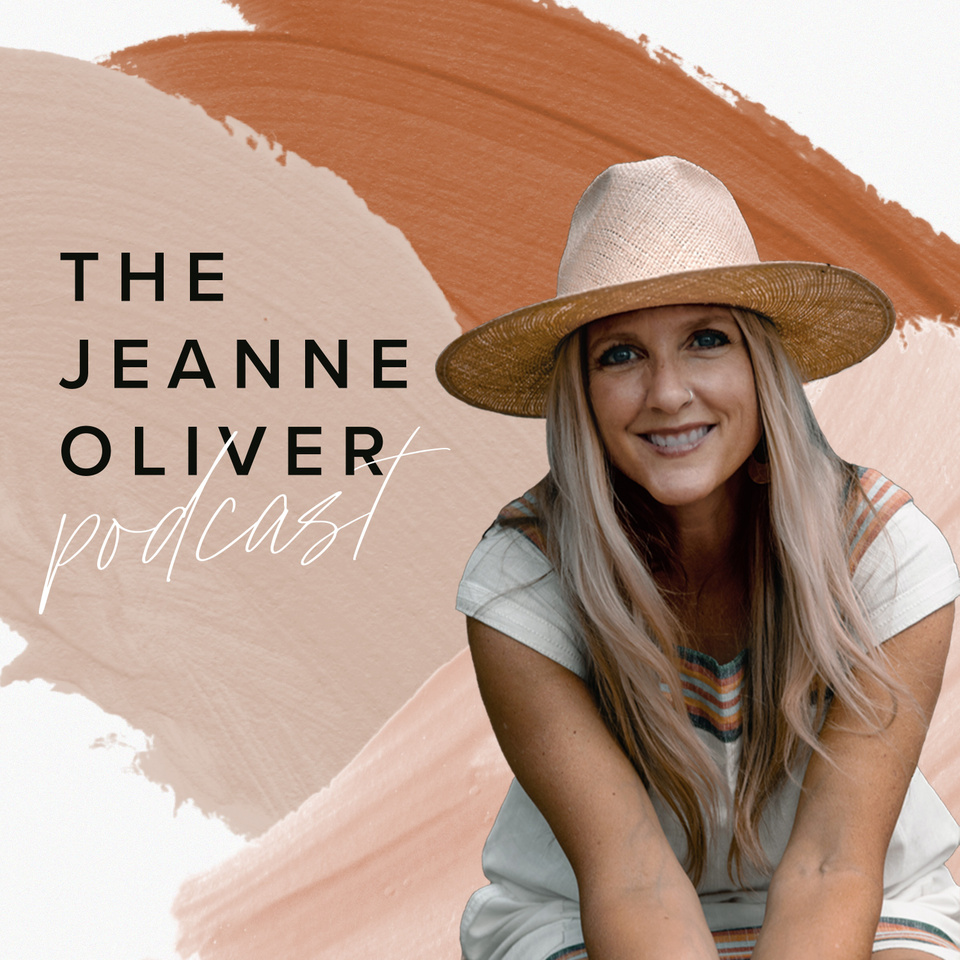 In this episode, Jeanne is talking with artist, author, and mentor Matt Tommey. Matt is surrounded by creativity in Asheville, North Carolina where he is known for his sculptural woven art. His success as a sought-after artist led to his love of sharing with other creatives how to use their gifts to grow their own creative businesses that thrive. In this episode, Matt talks about the most common mistakes when it comes to pricing your work.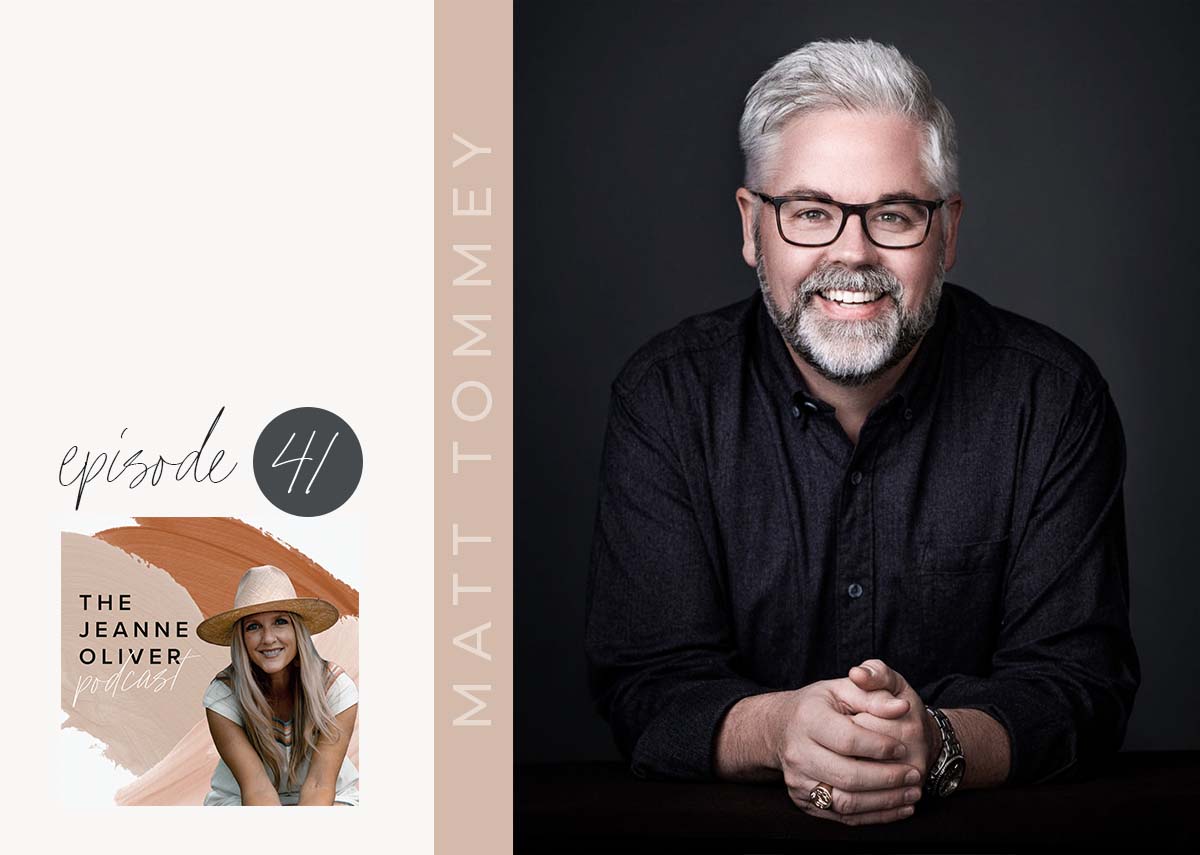 Matt is a woven sculpture artist from Asheville, North Carolina, a successful entrepreneur and internationally known Christian speaker, and author of 5 books. He is also a mentor to artists around the world through his "Created to Thrive" mentoring program and The Thriving Christian Artist podcast.
In 2009, God called Matt to "raise up an army of artists to reveal His glory all over the earth." Since then, Matt has given his life to helping artists thrive spiritually, creatively, and financially through creating live events, resources, and online opportunities that equip artists to live the life they were divinely designed to live in the Kingdom.
As an artist, Matt's work has been featured in many magazines, shows, and exhibitions and is mostly commissioned by private clients for luxury mountain and coastal homes around the country. In 2011, Matt was recognized by the Smithsonian American Art Museum's Renwick Gallery as an American Artist Under 40 and in 2018 was recognized as one of the Best Artist Mentors in the country by Professional Artist Magazine.
Find out more about Matt's work with artists at www.MattTommeyMentoring.com
https://www.matttommeymentoring.com/how-to-price-your-art.html
https://www.amazon.com/dp/B097XBP733
Free Download:  https://thrive.matttommeymentoring.com/5-biggest-mistakes-when-pricing-art
Podcast 041 | Pricing Your Work with Matt Tommey
"What you would buy it for has nothing to do with what the market price of your art is" 2:48
"I just found that artists really were trying to do pricing in a bubble as opposed to thinking about the whole macro things in regards to pricing, not only your expense every month, but also other things like how you're perceived in the marketplace, and the client niche you develop." 3:05
"I think confidence, as you're learning to price your art, it lets you say, 'Yeah I'm a professional. This is what I do, and I'm worth it and when I charge market prices people take me seriously. They treat me like a real artist and I have the time and space and creativity to be able to do the things I want to do as an artist.'" 4:57
"Just be prepared. Have a price ready for something." 5:26
"Sometimes that's all it is when you're starting is not being prepared to give people an answer." 6:10
"With my wall hangings, I came up with a linear foot price." 6:33
"Consider all of your expenses as you're running your studio." 7:14
"I've never found that I had to discount my work to sell it." 9:29
"Don't discount your work because it starts to train the people that are following you to wait for discounts as opposed to paying market prices and really valuing your work more than just 10% or 20% off." 9:43
"The market will always give you clues." 12:51
"A big part of that is just valuing what you do. I think that's a big part for us as artists is learning that, although you may take what you do for granted, this is a special gift that people don't see the world like we see it." 15:10
"I think people don't realize when they're starting out that your friends and family are not usually your customers." 16:17
"I think that's why it's so important to have something like your mentorship program or be in a mastermind or do one-on-one consulting because you need a voice of someone with experience outside of your bubble." 16:57
"You have to listen to the people that are actually purchasing your work" 17:25
"I think part of being a business owner is realizing, 'You know what? I need to have stable pricing, not only for myself but for my clients so that whether somebody sees my work at a gallery or they come to me at a show or they're coming to me for a commission, we're going to be in the same range of pricing.'" 18:44
"Having a stable pricing methodology allows you to make sure, across the board, in every venue, that you're in the same price range no matter where people are seeing and buying your work." 19:24
"You've got to have pricing integrity across the board." 21:12
"Why am I going to put all this other time and energy into what everybody says I should do when this is what's working for me?" 24:27
Creatively Made Business with Jeanne Oliver
Is your business aligned with how you want your life to look and feel? Many creative business owners feel trapped and overwhelmed by the business that was supposed to add more freedom to their lives. You didn't take the risk of starting a business just to end up in the same place, or worse – moving in the opposite direction of the life you want.
Your business should be a bridge to the life you dream of, not a barrier. To learn more click HERE.
Ten Tips To Take Back The Peace
A free ebook if you are looking for some rest in your day-to-day like I was.
Get your free resource Ten Tips HERE.
Become the artist you dream to be. Creativity is Calling at jeanneoliver.com.
SUBSCRIBE ON: APPLE PODCASTS | GOOGLE PLAY | SPOTIFY