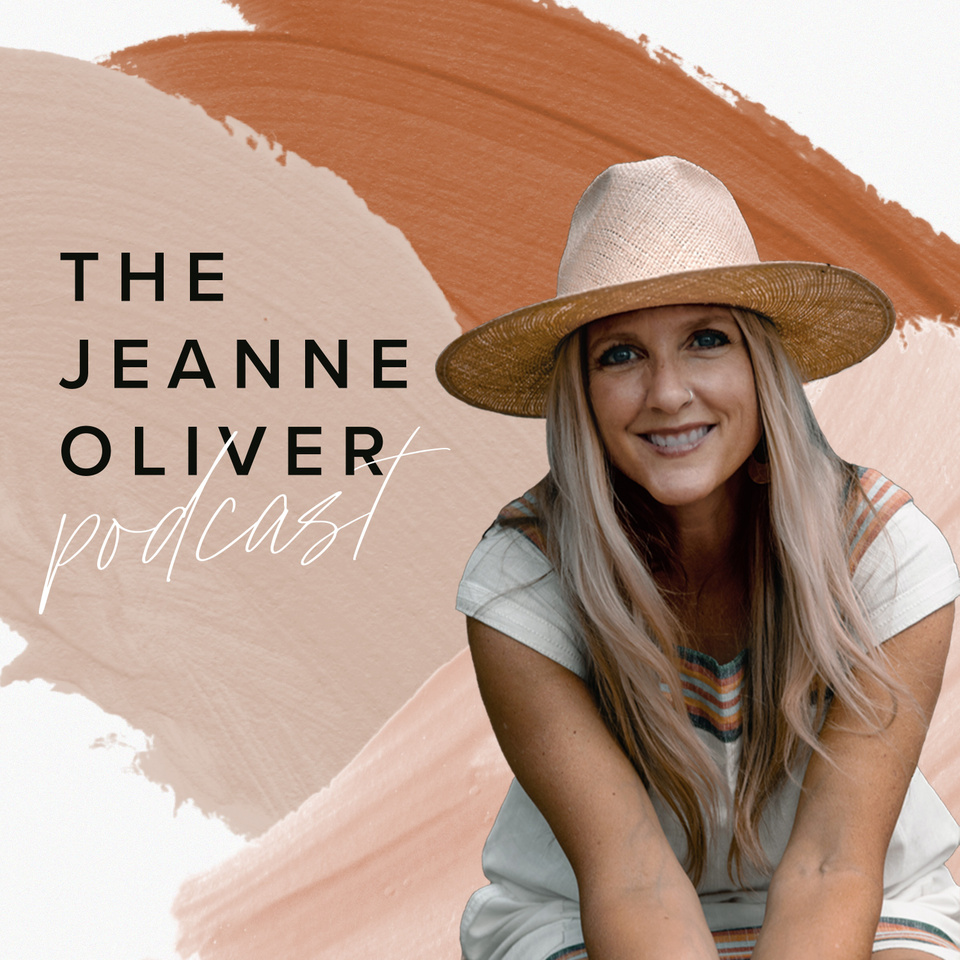 In this episode Jeanne is talking with artist, shop owner, author and coach Jennifer Rizzo. So often as you are building a business you may not know where to go for answers or who to ask for help. Most businesses start in the basement, garage and of course the kitchen table. Join Jennifer as she shares a bit about what she has learned along the way when it comes to growing your business, common questions, imposter syndrome and more.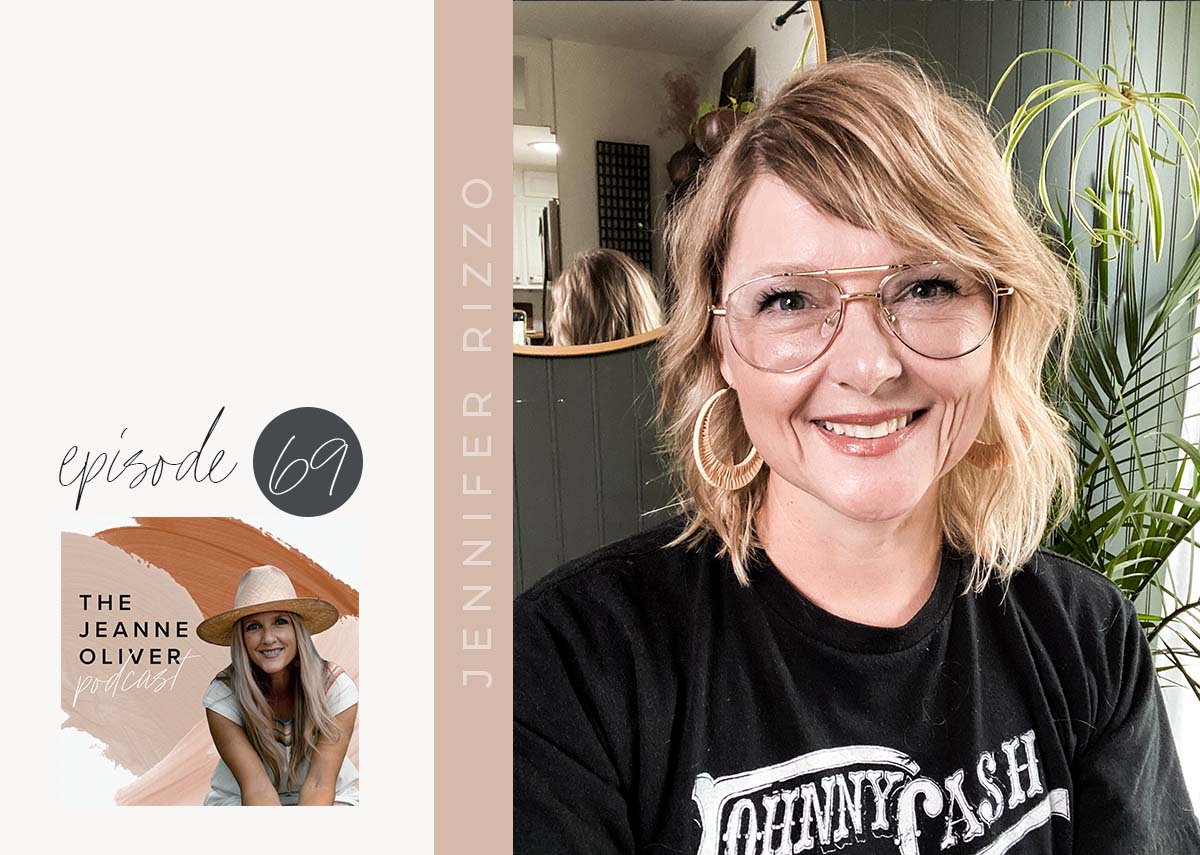 Since 2007, Jennifer Rizzo has grown her online brand jenniferrizzo.com as a licensed artist, lifestyle content creator, author and designer.

As a content creator, she has been featured in and has produced projects for over 20+ publications such as Country Living magazine, Romantic Homes, Oprah.com, This Old house, and WGN channel 9 midday news.

Jennifer teaches creative classes, on-line and in person art workshops and creative video e-courses, and speaks at public engagements. As a content creator, she's works with national brands in content creation and as an ambassador, including free-lance written and video content.

As a licensed artist and product designer, she has over 15 years of retail and wholesale experience including a former co-owner in a brick and mortar boutique.

With her long term experience in retail/wholesale and social media, she now also free-lance consults with small businesses on SEO, niche social media marketing, branded marketing, direct to consumer marketing, and how to leverage and grow their online presence to creatively reach their customer and build their brand.

The Kitchen Table Creative Club

Your Creative Business and Getting Started E- Book HERE.
Podcast 069| The Kitchen Table Creative Club with Jennifer Rizzo
3:31 "I thought, well, a newsletter is a low-risk way for me to get ideas out there to share with people. And every newsletter is chocked full of information that normally focuses on one subject."
5:31 "I think there are two really big things people really struggle with when they start. One is self-confidence, and the other is imposter syndrome."
6:23 "There are probably some people that are out there living it. They believe in themselves 100%. But I think most of us never do. So, I do still struggle with it all the time; comparison is the thief of joy. And for me, it took me a long time to legitimately call myself an artist."
7:50 JEANNE "And I think it does help when you say, "I'm a designer. I'm a landscaper. I'm an artist. I'm a (whatever your thing is)" and to actually own it and believe it."
9:19 JEANNE "And the thing is, if you are the most incredible artist, but you don't share it, you're not going to grow and you're not going to be able to make anything of it."
14:44 "When I was leaving my store, I read a great book called Necessary Endings and it really helped me navigate that sometimes we do need to end things for the betterment of our own peace, our own health, and our own life."
19:46 "I wanted [being a paramedic] to be my lifelong career. And walking that out, it became the hardest, ugliest, most growth-filled, and beautiful experience ever. And I walked away from that with no regrets having done it at all, even though I cannot even get to talk about the things I experienced going through it. And some beautiful, wonderful things too."
30:43 "We've probably eaten at our dining table less than I've painted at it at this point. Because it's always been like my go-to work surface even sometimes today I'll pull stuff out there. But yeah, that's where I started from it just kind of went from there."
Creatively Made Business with Jeanne Oliver
Is your business aligned with how you want your life to look and feel? Many creative business owners feel trapped and overwhelmed by the business that was supposed to add more freedom to their lives. You didn't take the risk of starting a business just to end up in the same place, or worse – moving in the opposite direction of the life you want.
An online workshop to build, launch, and nurture a business that aligns with how you want your life to look and feel. Instant access to six modules with over 7 hours of training.
Your business should be a bridge to the life you dream of, not a barrier. To learn more click HERE.
Ten Tips To Take Back The Peace
A free ebook if you are looking for some rest in your day-to-day like I was.
Get your free resource Ten Tips HERE.
SUBSCRIBE ON: APPLE PODCASTS | GOOGLE PLAY | SPOTIF