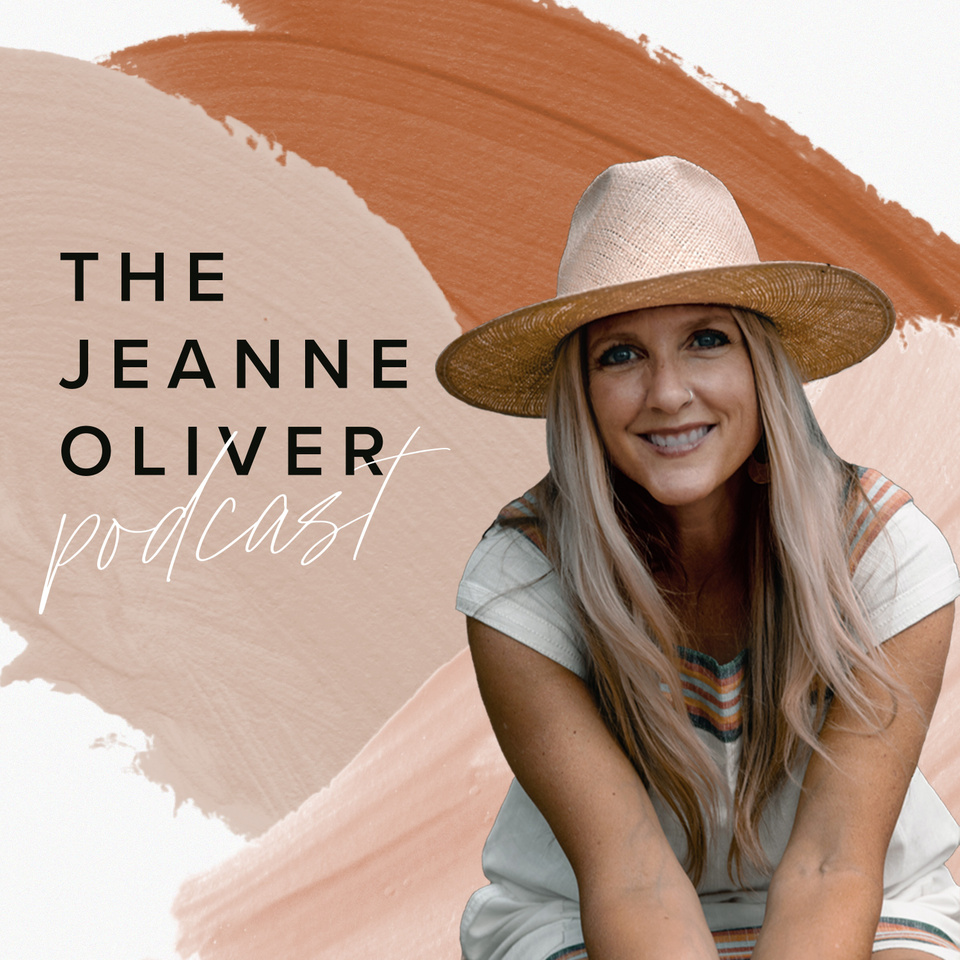 In this episode Jeanne is talking with artist and teacher Christa Forrest. In this episode they discuss the fear of starting, when a childhood dream doesn't happen, hiring a business coach, creating the life you want and the grace that comes from painting self portraits.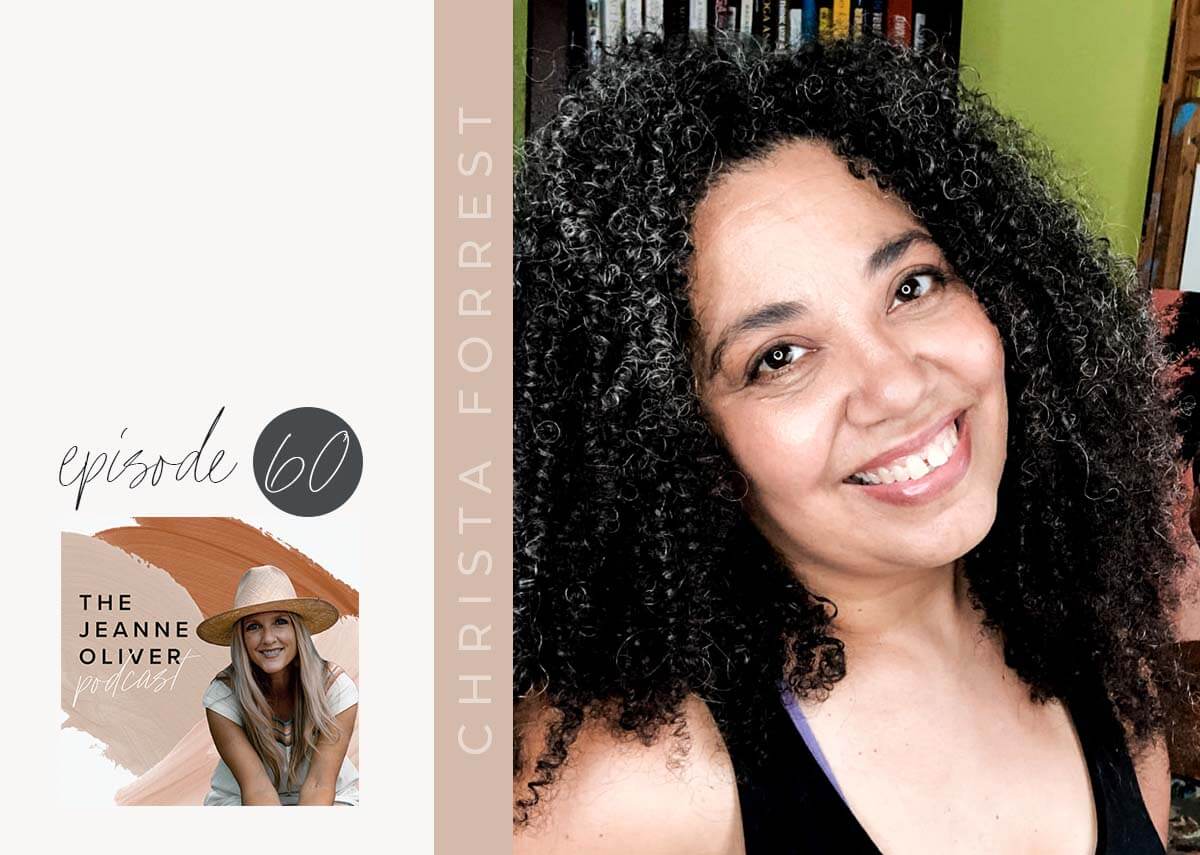 Christa is a full-time artist specializing in pastel, oil, acrylic and mixed media art. After spending 20 years in a finance career, she decided to follow her true passion and become a full-time artist. Christa spends her time sharing her passion with others, teaching others to be creative and exploring the world's landscape recreating it onto canvas. Her work is a mixture of realism, exploration, experimentation and pure fun.

She recently began creating a detailed and expressive Goddess series where she incorporates the divine feminine and illustrates the strength many women struggle to connect with in their daily lives.  "We remember to nourish our bodies with food and water but seem to forget to remember to nourish our souls." Why do we find our inner selves starving and yearning for something more?  Christa hopes to encourage everyone to unleash their inner Goddess through her artwork.  A current project is in the works to help others unleash their creative soul through art, music and creative expression. Helping creatives learn to nourish the soul, Creative Souls Art will explore creating from within and intuitively without the pressure of perfection and judgement.
Podcast 060 | Not Letting Fear and Perfectionism Guide Your Life with Christa Forrest
6:20 "So I left, and I went to take an art class, and that was it.
I took an art class, and it was like I hadn't been eating or drinking for the past how many years it was, and it was like, you're starving, and you got that first bite of food. And that's how I felt."
8:40 "So I slowly started to plan, slowly started to kind of inch away from that comfortableness of a full-time job with a salary, benefits, all that stuff. And I started to kind of take tiny little risks here and there and seeing, oh, I like doing this. This works. I can teach. I can actually teach. I can get up in front of people."
9:57 "So that was the fear. That perfectionism of trying to seek that "there." but that "there" never really exists. You're never "there". You're always a work in progress. You're always running towards that "there.""
14:50 "It's not me. It's me trying to please the masses out there that I can post something. I get a reel, I can post a reel. I can do a TikTok. But I'm not focusing on my own work. And my own work, I can't share it all the time. It's very personal, and it's something I want to shut everything off and focus."
19:16 "but I'm starting to feel that I need to pay more attention on my value, what I'm worth. And I feel like I'm not spending enough time. And I feel like a lot of artists and creators or people just starting out forget about their value and their worth."
25:19 "I don't like to take photos of myself, but I do it, and then I paint the selfie. So, it's been a lesson in self-discovery and acceptance. And when you do paint yourself, which is a good educational exercise, you get to know yourself a little bit more detailed. You get to accept the flaws in your face and the things that you don't like."
26:48 "And so I've been really working hard to submit to a specific grant, and it's kind of like I look at all the other people who have submitted, and I see that I'm just not there, but I'm just going to do it just to do it."
27:35 "Fear and perfection never goes away. I mean, I can teach it and talk about it, but it's always going to be there. But it's just kind of like, okay, so I fail. That's right. So what? There's another canvas that I can start over."
28:20 "It's rare that I present a finished painting that I feel is ready for everyone to see."
Creatively Made Business with Jeanne Oliver
Is your business aligned with how you want your life to look and feel? Many creative business owners feel trapped and overwhelmed by the business that was supposed to add more freedom to their lives. You didn't take the risk of starting a business just to end up in the same place, or worse – moving in the opposite direction of the life you want.
An online workshop to build, launch, and nurture a business that aligns with how you want your life to look and feel. Instant access to six modules with over 7 hours of training.
Your business should be a bridge to the life you dream of, not a barrier. To learn more click HERE.
Ten Tips To Take Back The Peace
A free ebook if you are looking for some rest in your day-to-day like I was.
Get your free resource Ten Tips HERE.
SUBSCRIBE ON: APPLE PODCASTS | GOOGLE PLAY | SPOTIF