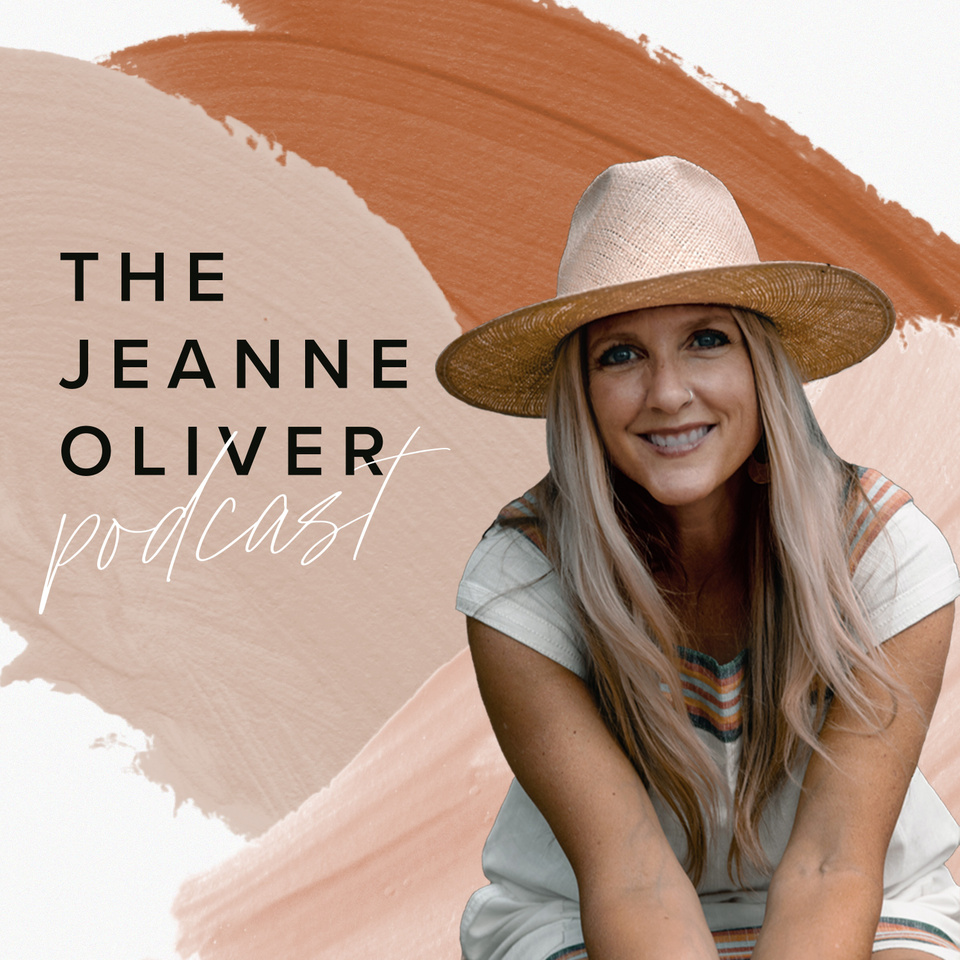 In this episode I am talking with author, speaker and artist Sarah Martin. What would our lives look like if we were intentional about how we see the face of God each day? In what ways are we leading distracted lives and finding ourselves constantly looking at what is glittery instead of seeing the value and worth of Christ in front of us? You will leave this discussion with new tools to incorporate in your faith, family and in your own day to day life.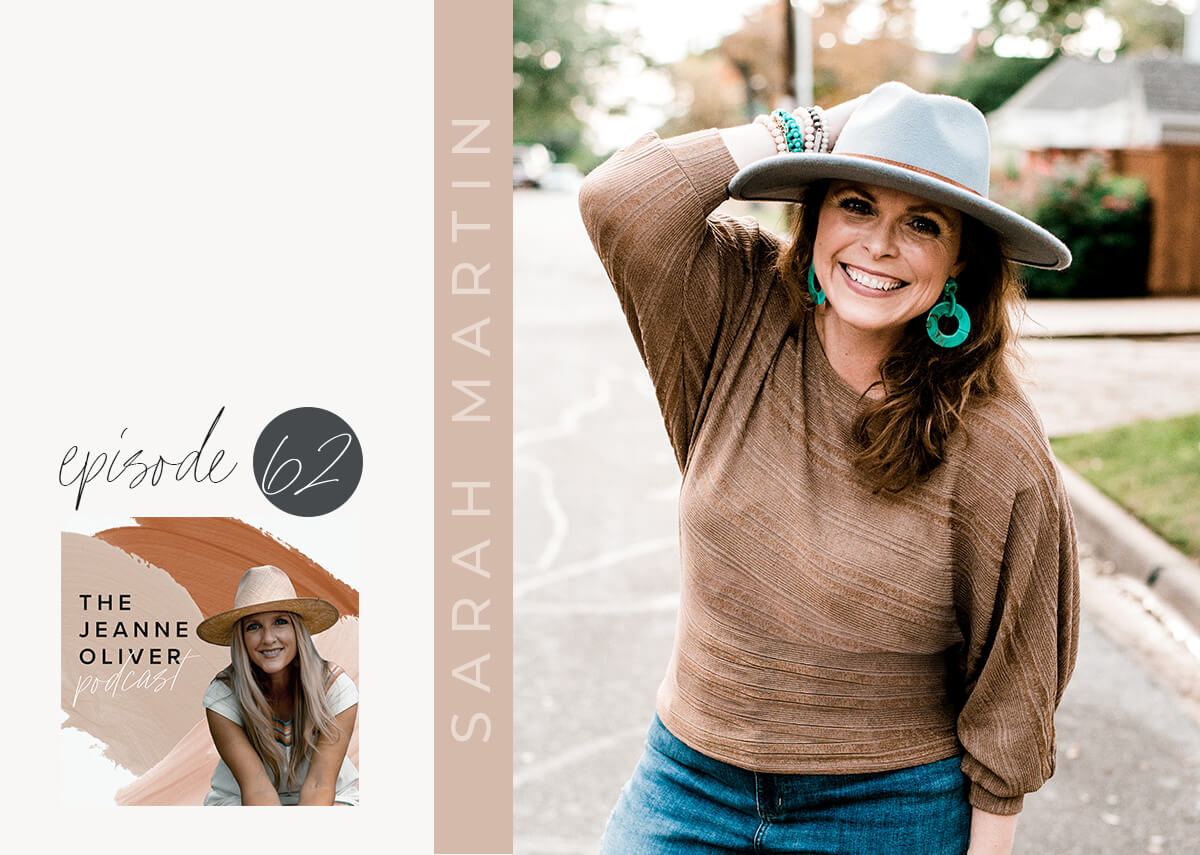 Sarah Martin is a wife, mom, friend, speaker, author, and Certified Coach with FASTer Way. Her life mission is to help women create space to see God move in their soul with an invitation to awaken to God's wonder & a vibrant life in His presence. Sarah is the author of the books, Just RISE UP!, Stress Point, and Higher Pursuits. She enjoys traveling all over the country to serve women at retreats and conferences. When she is not typing away at her laptop, you can find Sarah on date nights with her husband, shooting hoops with her son, or making a mess in her art room. Read more from Sarah on Instagram at @sarahfmartin  or grab a spot for her FASTer Way Vibrant Life coaching.

You can also grab a copy of Sarah's latest book, Higher Pursuits on Amazon!
Podcast 062 | Higher Pursuits with Sarah Martin
2:58 "I am going to focus on what I know to do best that I've been doing for the last many months in order to survive, which is seeking after that, which is higher, seeking after what I call higher pursuits."
6:33 "It's as simple as everyday revival is, hey, I just really screwed up with my 14-year-old son in there. I'm going to go back in and repent, like out loud to him after I've repented before the Lord and say, I'm going to say, God, I'm sorry I was mean and wretched with my teen."
8:56 "And I think we make it so complicated within the church, within…women's ministry area. We make it so complicated that unless you're at a pulpit or unless you've written a book or you've got some sort of title, your ministry is not as measured up as what we think is quote unquote, ministry."
9:40 "Because we can come up with plans all day long on how to serve people, on how to do our business, how to do our things that we're passionate about, how to love our family. But we will get depleted really quick if we do not lean into divine inspiration from God Himself."
16:02 "Because Jeanne, if we are only asking, "Lord, show me who you say I am". There are so many great things about that. I'm not going to diss anybody teaching that. But it's one-sided and we're missing the fullness of God if we do not first ask, "God, who do you say you are?"
21:54 "Okay, yeah, I'm getting distracted by those things that scrolling, scrolling, scrolling and listen. I do scrolling for a business. But at any given moment, am I going down the trail of entertaining thoughts that are not kingdom minded, that are not my God's best for me? Even if they're good things, are they God's best for me?"
24:09 "For me, it's a discipline. How many times I've already said I'm a type-A. I'm not your typical creative. And I know how to flip that on, that creative part of my brain, but it doesn't come naturally to me. And so I've had to discipline myself, like, day by day, just organizing my thoughts."
26:58 "So sometimes, okay, God, I'm not getting anything. I ain't getting anything. Lord, what are you saying? So what? You open the Bible, if you want to hear God speaking, read his word aloud."
32:55 "I can pray with these men and women who've been going after revival since they were in their twenties. And they're 70 now, and the Lord has just blessed us. We've seen a move of God in our town, and I would have missed it had I been like, oh, no, this is what I want to be doing."
Creatively Made Business with Jeanne Oliver
Is your business aligned with how you want your life to look and feel? Many creative business owners feel trapped and overwhelmed by the business that was supposed to add more freedom to their lives. You didn't take the risk of starting a business just to end up in the same place, or worse – moving in the opposite direction of the life you want.
An online workshop to build, launch, and nurture a business that aligns with how you want your life to look and feel. Instant access to six modules with over 7 hours of training.
Your business should be a bridge to the life you dream of, not a barrier. To learn more click HERE.
Ten Tips To Take Back The Peace
A free ebook if you are looking for some rest in your day-to-day like I was.
Get your free resource Ten Tips HERE.
SUBSCRIBE ON: APPLE PODCASTS | GOOGLE PLAY | SPOTIF