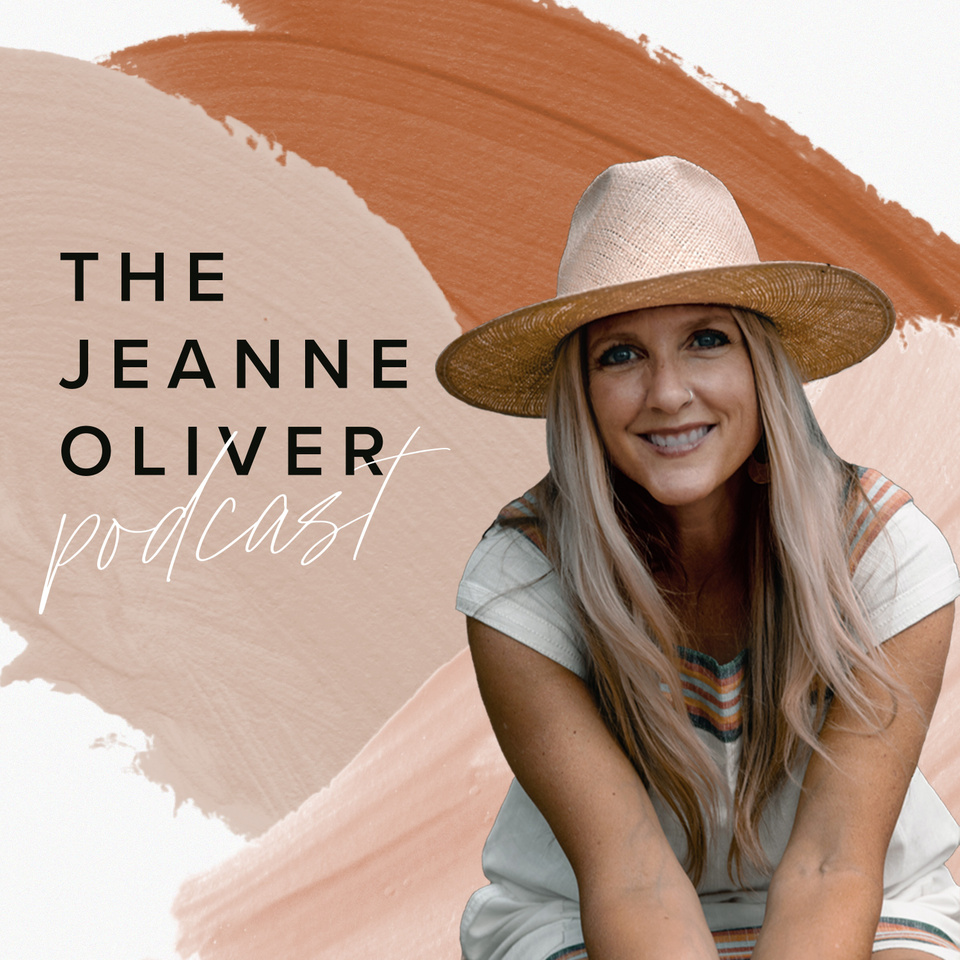 In this episode Jeanne is talking with fine artist Ardith Goodwin. Ardith's distinct style, work that seems to contain fragments of lines and color much like stained glass and the authentic way she connects with her collectors and students online has set her apart. During this episode they talk about the impact of COVID on the art world, the balance between art and business, how daily rhythms and rituals impact the work and walking out new projects during difficult times.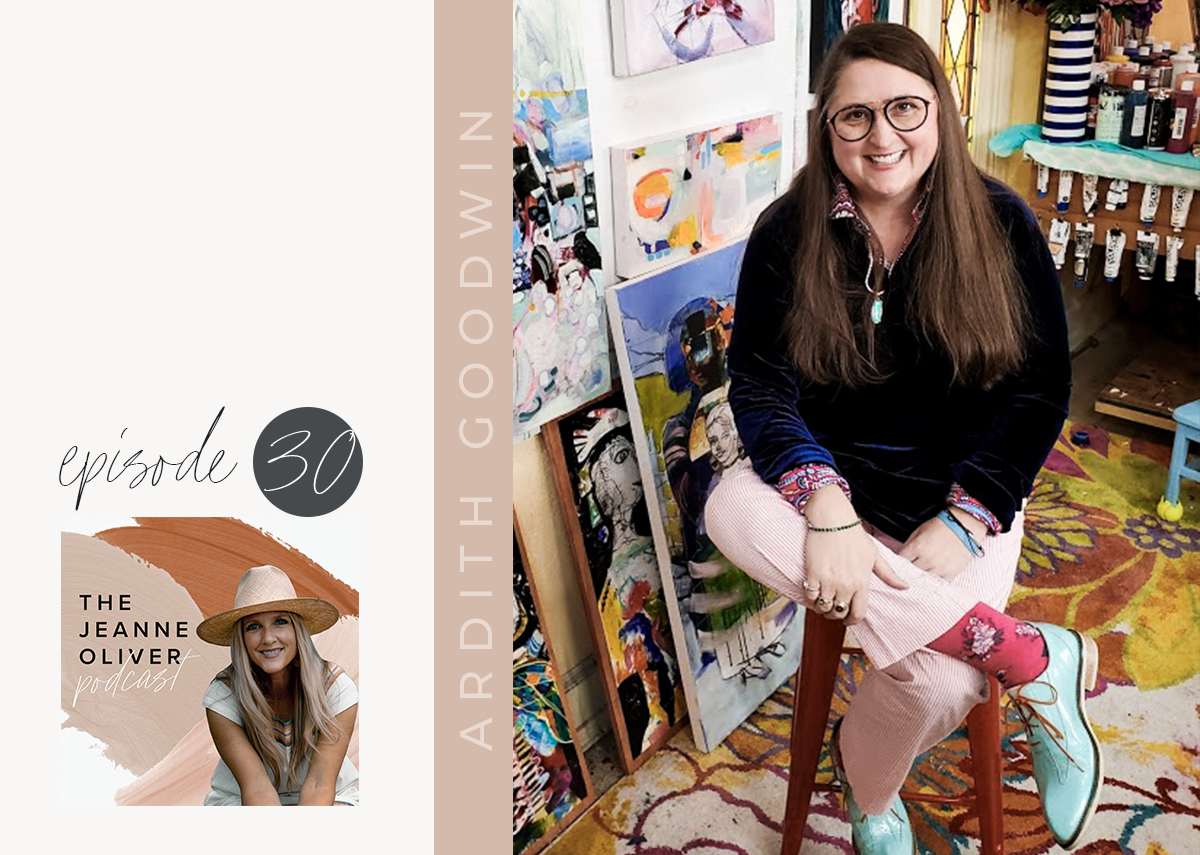 My paintings and writings are my way of taking that courageous spirit, mixing it in with an insane love of color, experience, and story, and creating works of art that inspire others to see the world as intrinsically beautiful no matter their place or station in life. My hope is that through my marks and my practice, my work will resonate with the viewer so that they sense a connection with the way of life in the south, its geographical influence, and the myriad of colors and marks that make being a southern artist magical.
https://www.ardithgoodwin.com/
Podcast 030 | In the Studio with Ardith Goodwin
1:38     "It's a full time job that is totally a creative-entrepreneur business and I absolutely love it because it is multi-faceted."
2:30     "In year 9 in my teaching career I was at the top of my profession and my body just kinda gave out. I had to go on full disability, I had to retire from teaching, and I didn't know what I was going to do. So for my sanity, I went to the library to check out a lot of books on water color…"
3:12     "It really was one of those things where you're on a path in your life in one direction, and I believe God opened a door and I walked through it…"
4:54    "I totally grasped the idea and understanding that the creative part of the business was the foundation of the entire business…"
8:12     "I'm one of those teachers that can teach you the steps and the process, meaning how to paint a certain way. But I'd rather teach you how to use our creative mindsets and our creative spirt to move through the world whatever we are facing with creative lenses to help us and equip us to be able to do that a little bit more effectively and in a positive way."
11:22   "I've always been the type of human that was very Pollyannaish, I was super optimistic and that was one of my super powers. And then this year kinda waylaid me…but I knew I would need to paint my way through this."
15:11   "In my classes, we really embrace a sense of community…choosing to uplift one another."
19:57   "Artists have to adapt, we have to change and troubleshoot things because life is not always gonna move at the speed or pace we think it should."
21:42   "I didn't have a class or a mentor to teach me how to find a style, so I started studying artists online that had a distinct style to find what gave them their style."
25:01   "So now, regardless of subject matter, no matter what I paint, I can tap in with my technical framework married to my personal framework and that gives me the ability to understand how to construct a painting distinctly."
26:08   "As creative and wild as my brain works, I've got to have a list and a plan for the day, so that the business side of me can do well, otherwise I'm all over the place."
29:36  "Creatively, once you really find a set of creative thinking strategies that really work well for you, and they change how you move through the world, they give you and equip you with the ability to process the five senses in a way that if one isn't working well right now, you can tap into one of the other senses."
33:14  "An average day would be about 60% creativity and 40% business, and that flips depending on the needs I am facing."
35:24  "I really am passionate about helping other artists tap into their own creative DNA, so that they can learn how to move through their own world creatively and do it well…"
36:41  "We absolutely need in this world small creative circles of like minds that we can collaborate with…"
Creatively Made Business with Jeanne Oliver
Is your business aligned with how you want your life to look and feel? Many creative business owners feel trapped and overwhelmed by the business that was supposed to add more freedom to their lives. You didn't take the risk of starting a business just to end up in the same place, or worse – moving in the opposite direction of the life you want.
Your business should be a bridge to the life you dream of, not a barrier. To learn more click HERE.
Ten Tips To Take Back The Peace
A free ebook if you are looking for some rest in your day-to-day like I was.
Get your free resource Ten Tips HERE.
Become the artist you dream to be. Creativity is Calling at jeanneoliver.com.
SUBSCRIBE ON: APPLE PODCASTS | GOOGLE PLAY | SPOTIFY