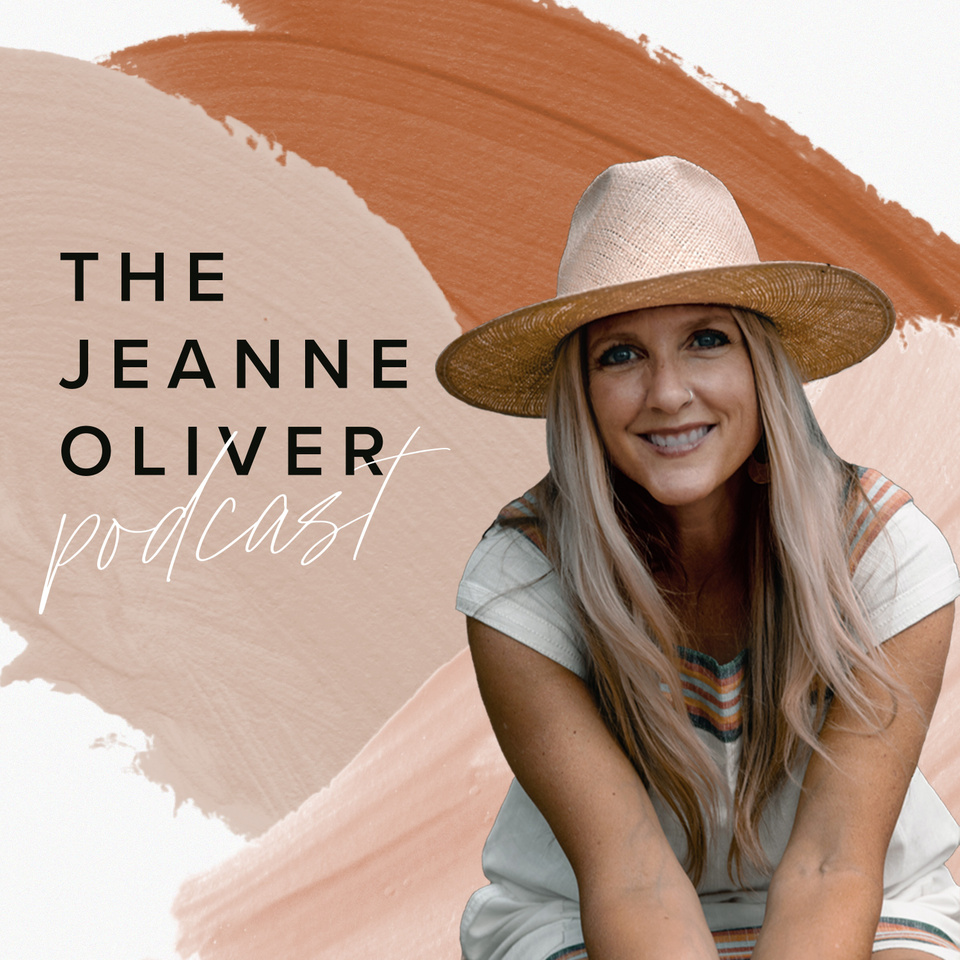 In this episode Jeanne is talking with artist, product designer and author Melody Ross. Melody is back from a 6 month sabbatical and is talking about health, living with less, creativity and how losing almost everything has taught her what really matters.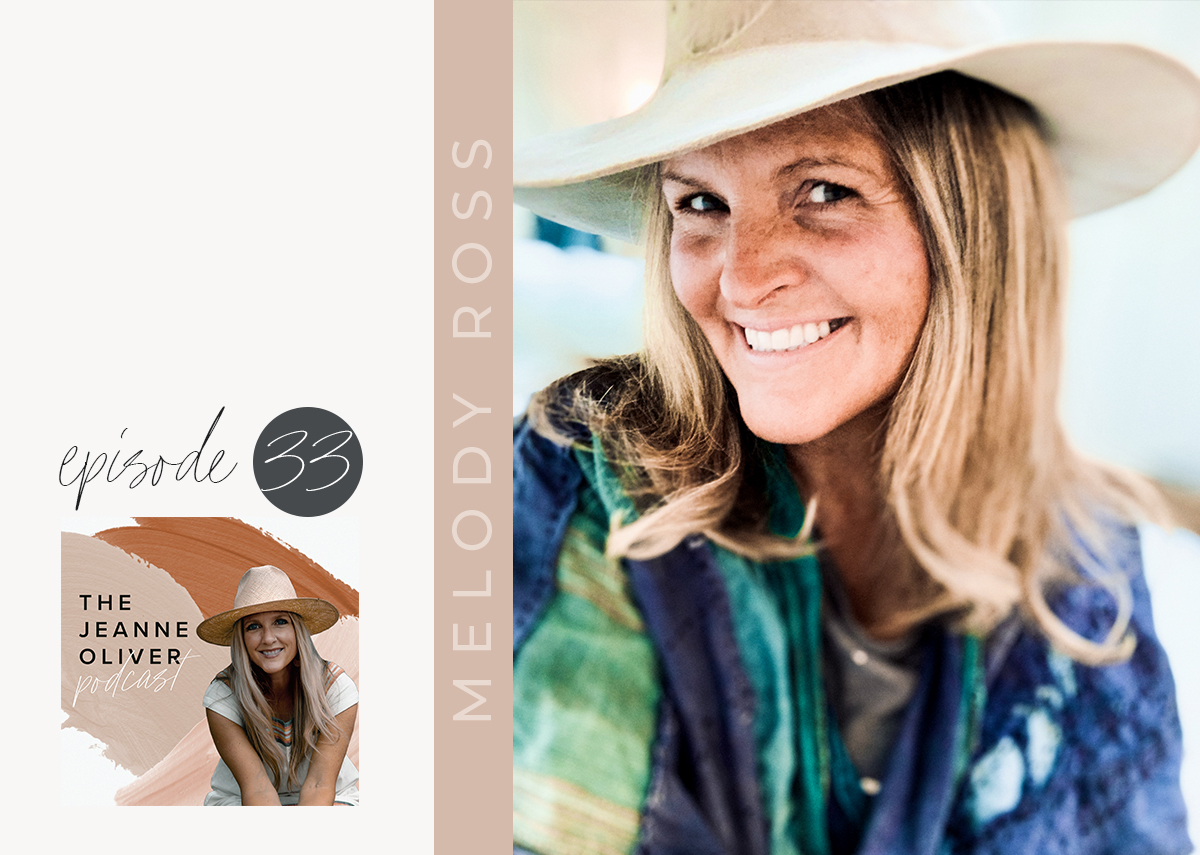 Melody Ross is a lifelong writer and artist with a prolific career spanning nearly 3 decades in the art and design industry. Author of more than 20 books, she has also developed countless product lines under her own label as well as licensing her art across the world. In 2009, as the founder of Brave Girls Club, Melody started creating courses and materials to utilize art and creativity for soul work. Since that time, she has created more than 50 courses and a large variety of beautiful life tools to help humans figure things out for themselves, believing that no one can truly know what we each want out of life better than ourselves – and that once a person knows what they truly want, they can go out and create it.
Melody is a mother of 5 adult children, 3 bonus kids and 5 grandchildren. She is currently on multi-year epic journey, traveling the country with her husband of 30 years in their RV, seeing beautiful places and helping as many people as they can along the way.
https://melodyrossmedia.com/
Podcast 033 | Stepping Away with Melody Ross
1:37     "I think we think we know what we are going to do with the rest of our lives, and I'm to the point where I say 'who knows?' But here's what I'm going to do in the next little while."
2:55     "For people who are highly creative, I don't know that people know how many ideas you have everyday. I never worry about running out of ideas…"
7:00     "I started realizing how different everybody's stories are, and that all of them are good, all of them are important. There's not one right way to do life."
10:10   "I think that I have always been a really good noticer, and I'm grateful for that. I'm grateful that I was born really curious."
10:53   "I learned that if I really want to have this experience, I have to do this scared…"
12:15   "Most of us know a bunch of stuff we don't want to do, but we don't know what we do want to do…"
13:58   "It's being curious, and then deciding whether it is worth it to me to jump through all of this fear, and anxiety, and unsureness of myself to have this experience that I really, really want to have."
16:13  "It is the contrast of taking everything that you have, which wasn't a lot, we didn't have a lot when we started, and taking what you have and doing everything you can to put it together in a way that spells beauty…"
19:55   "It doesn't matter if you think you don't have limitations, when you realize you do, you just do. You can't will yourself out of it. There's just sometimes in life where you have to step away."
24:45  "I got to the point where my possessions were possessing me, I think. But it has been really shocking to me how much I don't miss all my stuff, and then there's some stuff I do miss."
28:02   "I'm like, 'Did I sign up for this experience with God or something?' Because it feels like everything just keeps getting burned away or taken away, I'm constantly starting over with a clean slate…"
28:48   "I'm okay no matter what, no matter if I fail, or if I am invisible. That's what I am seeing in myself; I'm actually seeing myself."
31:33  "We've had at least five different marriages. I think anybody who has been married for a long time has. Because you are so many different people…"
33:30  "Grandkids are the best thing in life, in the universe…I love watching my kids raise kids, that's the most beautiful thing I've ever seen."
35:45  "I decided to let myself create without thinking 'Am I going to be able to teach this to somebody?' So I've been doing the best paintings of my life."
38:58   "I'm asking people right now, 'What do you want to plant?' Just ask yourself that question, even if you don't have the energy or confidence to plant it."
Creatively Made Business with Jeanne Oliver
Is your business aligned with how you want your life to look and feel? Many creative business owners feel trapped and overwhelmed by the business that was supposed to add more freedom to their lives. You didn't take the risk of starting a business just to end up in the same place, or worse – moving in the opposite direction of the life you want.
Your business should be a bridge to the life you dream of, not a barrier. To learn more click HERE.
Ten Tips To Take Back The Peace
A free ebook if you are looking for some rest in your day-to-day like I was.
Get your free resource Ten Tips HERE.
Become the artist you dream to be. Creativity is Calling at jeanneoliver.com.
SUBSCRIBE ON: APPLE PODCASTS | GOOGLE PLAY | SPOTIFY