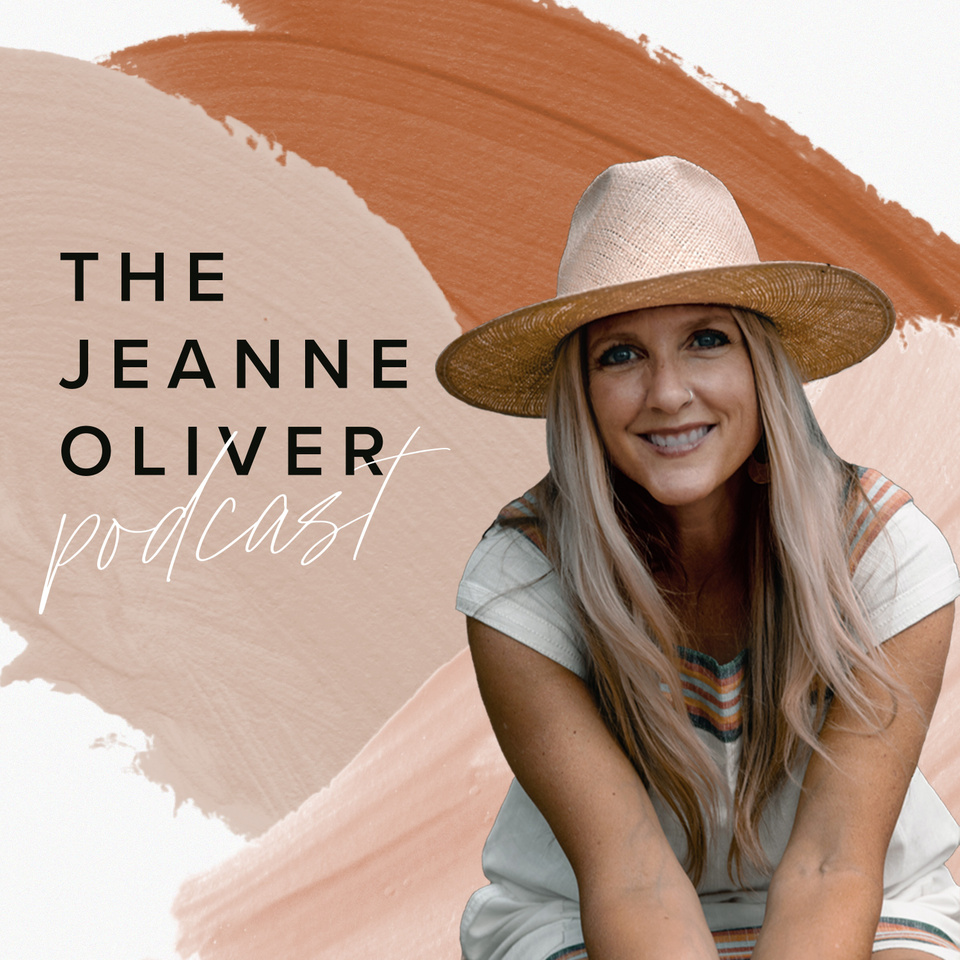 Have you ever thought that if you were a true creative that you would never get stuck?
Have you ever gone to create and can't believe that nothing is turning out? At all?
Have you ever known you were at a creative crossroads but didn't know what it could look like to reinvent yourself?
If you can answer yes to any of the above or you just want to get into the head of a creative you will not want to miss our newest podcast episode.
Today I am talking with Kate Thompson and I hope it is pure encouragement for you. I would love to know what YOU do when you get creatively stuck.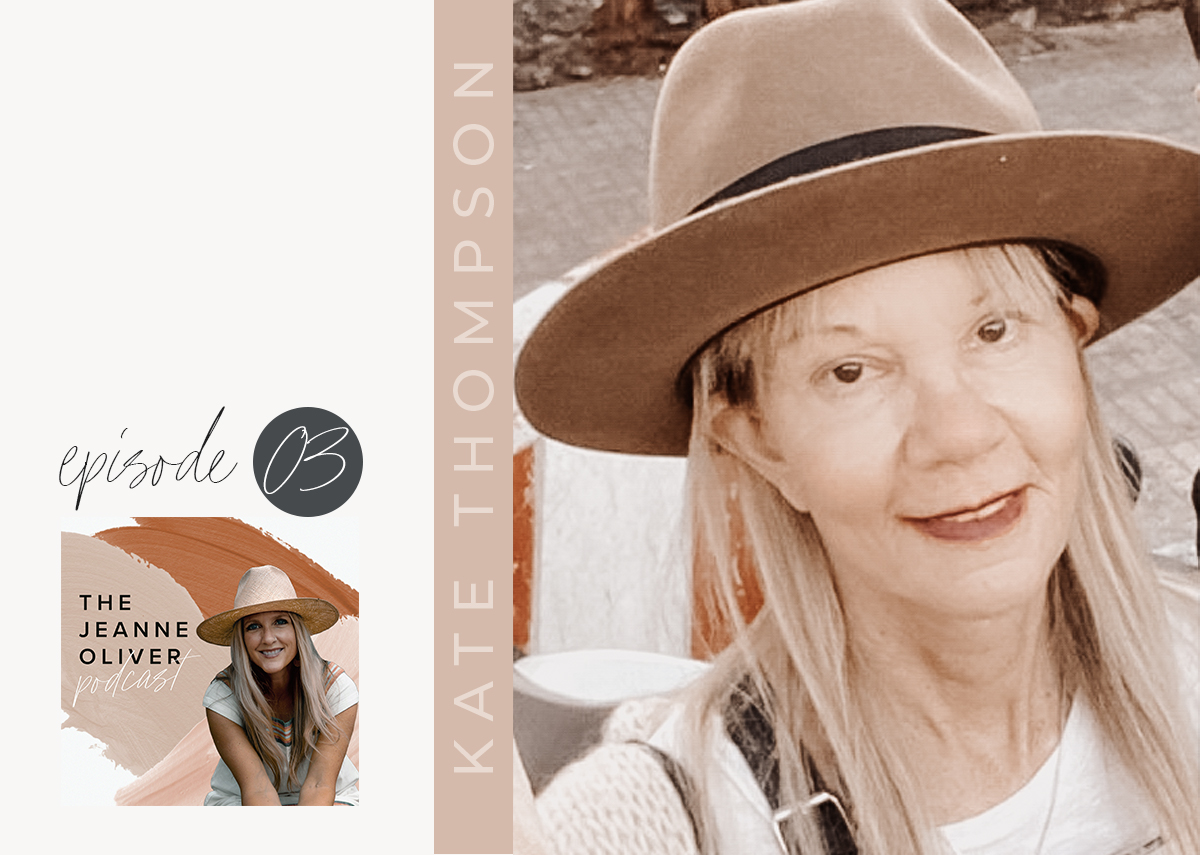 Episode 3 | When you get creatively stuck, with Kate Thompson
On this episode, Jeanne talks with her friend and peer, Kate Thompson. Kate is a prolific artist, working in mixed media including fiber and fabric, and loves to think deeply about the creative process.
1:02 A little bit about Kate Thompson's journey into art.
4:41 "I started painting on a regular basis, every single day I was painting, and at first I was not good at it."
7:12 "Teaching art, the world opened up to me, the thing is, I had to show up first. If you're struggling right now in how you want to grow in your creativity, it takes showing up."
10:26 "I was in a season of not wanting to paint, but going to Morocco, I completely found a whole new Muse…I became alive again."
14:01 "When we get stuck, so much of it is what we tell ourselves."
15:10 "When I'm stuck, I show up in my studio no matter what, because I have to keep that consistency."
18:08 "When I'm stuck, I'm not going into my studio thinking 'Okay, I'm going to create a masterpiece, I just go in and start making little elements…"
20:45 "I don't want to be invisible, and part of not being invisible is to create who I am with my clothing."
25:26 How Kate Thompson got started in galleries.
27:22 "You have to really think about your pieces and why you create, because people who buy art want to know who the artist is."
32:02 "I didn't try to sell myself, because I'm not a salesperson, it had to be genuine."
34:34 "As I get older, I would like to be surrounded by my family, working as an artist, and I want to learn more about my family history."
Episode Summary
Today I am talking with artist and teacher Kate Thompson. We are talking about when life shifts and you need to reinvent yourself. Along the way you also can get stuck within your creativity and steps that Kate has taken to find herself again.
Episode Notes
Kate Thompson is a fiber artist working with fabric and fiber to create abstract 3-dimensional forms. She started painting full time in 2009 focusing on portrait/figure work painting in acrylics, watercolors and mixed media. Fractured Angels is the continuous thread throughout her work. Kate's art parallels her spiritual journey and she identifies with the flawed, cracked and fractured human yearning for peace and fulfillment. The older she gets the stronger she is pulled to explore and express this theme in her work.
You can read more about Kate HERE.
You can also find Kate Thompson on Facebook.
You can read more or register for Kate's brand new course, Flower Parade, HERE.
SUBSCRIBE ON: APPLE PODCASTS | GOOGLE PLAY | SPOTIFY