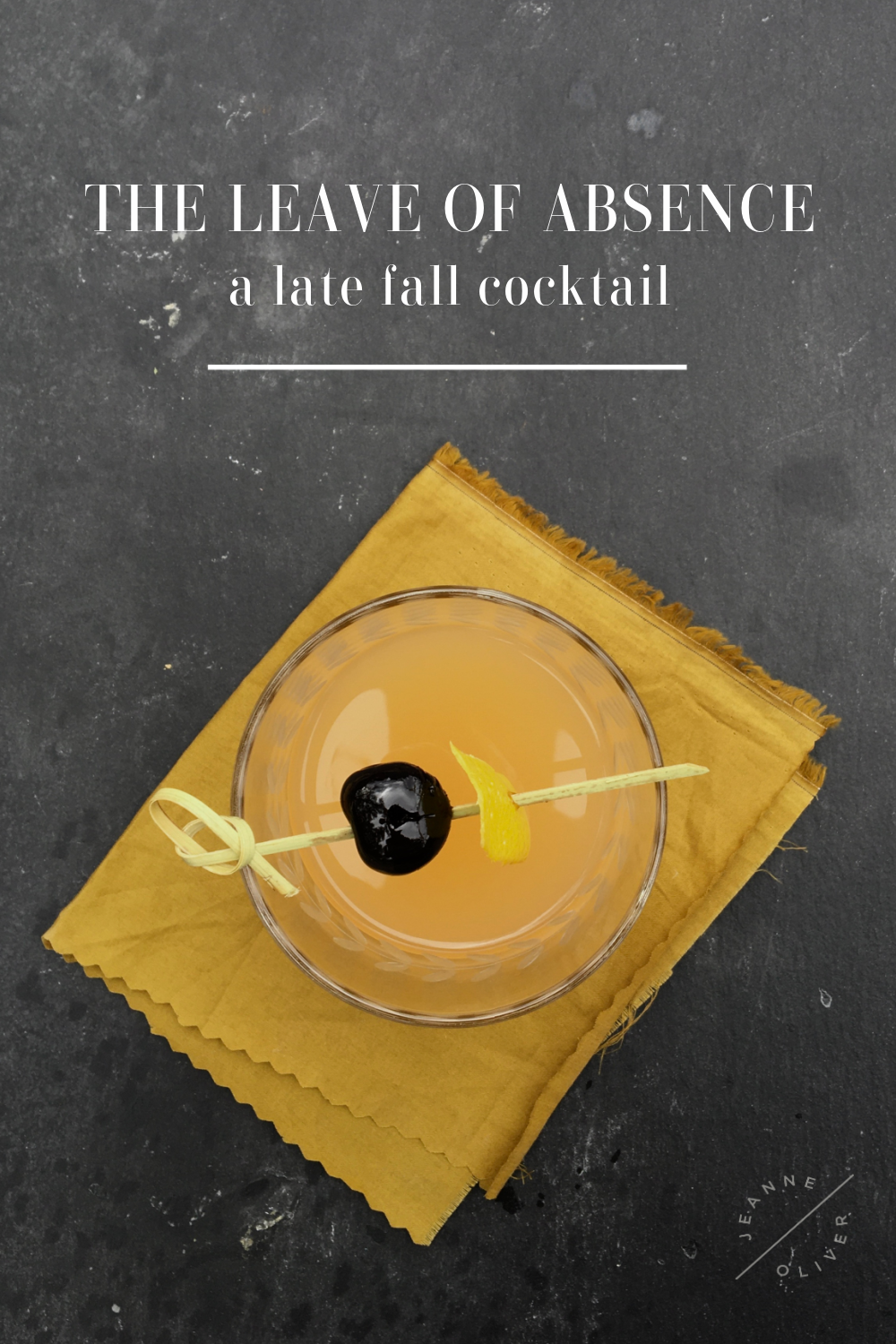 This fall cocktail was created by our team member Diane Reeves! Here is a recipe for a slightly citrus-y and a little cider-y drink to help you have a mini escape, a "leave of absence". We all have cause for a little furlough in our schedules, the need for a moment of calm, and I find the mixing of a cocktail to be a perfect little respite. And for the Fall season, the flavors in this drink emulate the cozy, crisp autumn days. This is also the perfect cocktail to add to your intimate Thanksgiving celebration this year.
Cheers!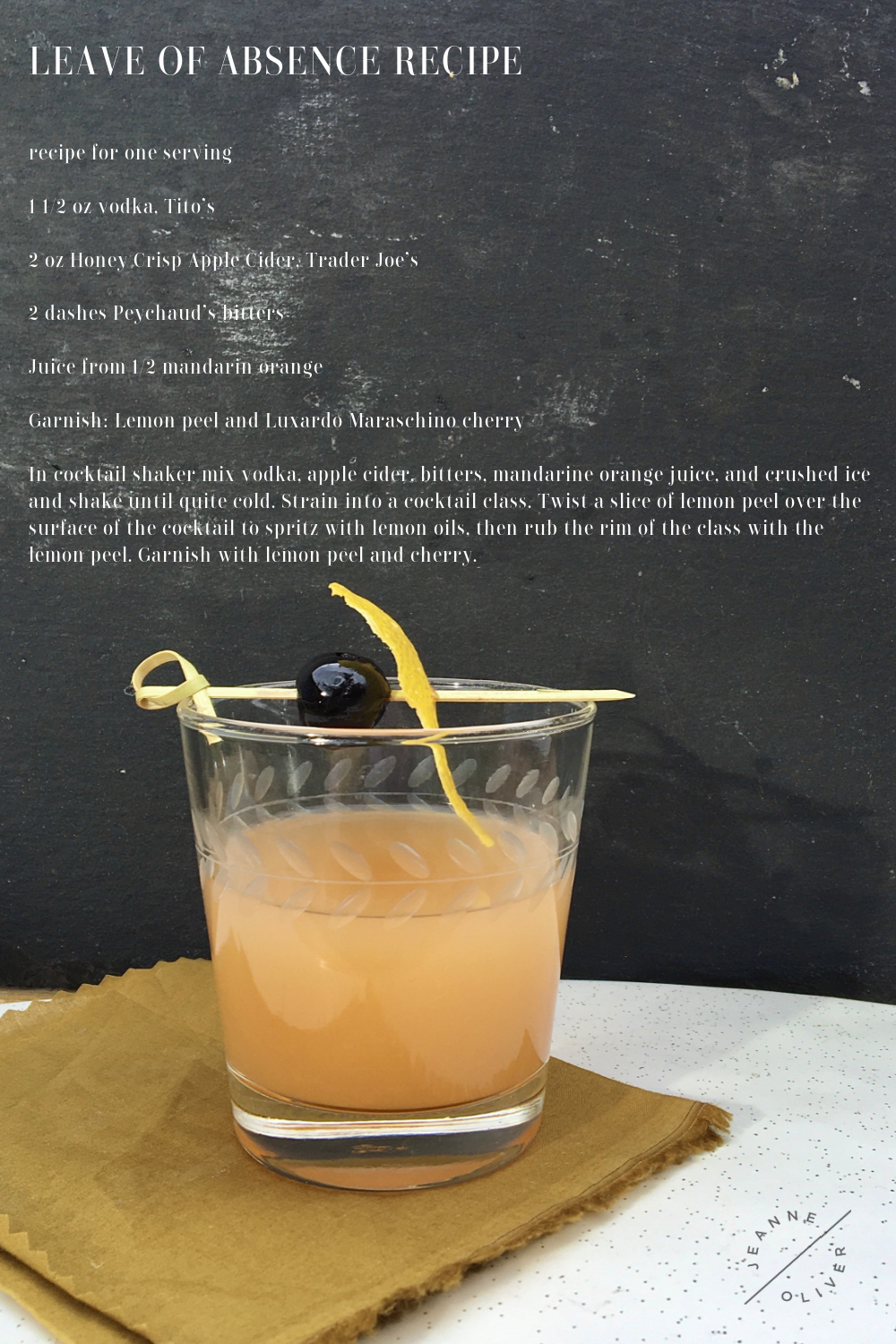 Recipe for One Serving:
1 1/2 oz vodka, Tito's
2 oz Honey Crisp Apple Cider, Trader Joe's
2 dashes Peychaud's bitters
Juice from 1/2 mandarin orange
Garnish: Lemon peel and Luxardo Maraschino cherry
In cocktail shaker mix vodka, apple cider, bitters, mandarine orange juice, and crushed ice and shake until quite cold. Strain into a cocktail class. Twist a slice of lemon peel over the surface of the cocktail to spritz with lemon oils, then rub the rim of the class with the lemon peel. Garnish with lemon peel and cherry.