We are back with The Living Studio Friday Prompt!
Family life mixed in with moving and working on our new studio has been beautiful, busy, tiring, stressful and exciting.
We are thrilled to have our art prompts back a few times a month to hopefully inspire and encourage your creativity!
To see all of our previous posts please type "Living Studio Prompts" in the search bar and enjoy the previous prompts.
***
Welcome to the Living Studio Friday Prompt!
Each Friday you will get an art quote and a printable prompt that hopefully will get you motivated to get your supplies out over the weekend and throughout the week.
We will share supply links, inspiring artist stories and art that goes along with the prompt.
I am only able to teach at 1-2 Living Studio retreats a year and not everyone is able to join me for an in person workshop.
I am hoping this is a fun way for us to connect.
My hope is that you will connect with us through our free Living Studio video series online, join the Living Studio Facebook page and share your art and start connecting with other members in your area to get out of your studio and creating art in the studio of your town, parks, cafes and museums.
Welcome to The Living Studio Friday Prompt!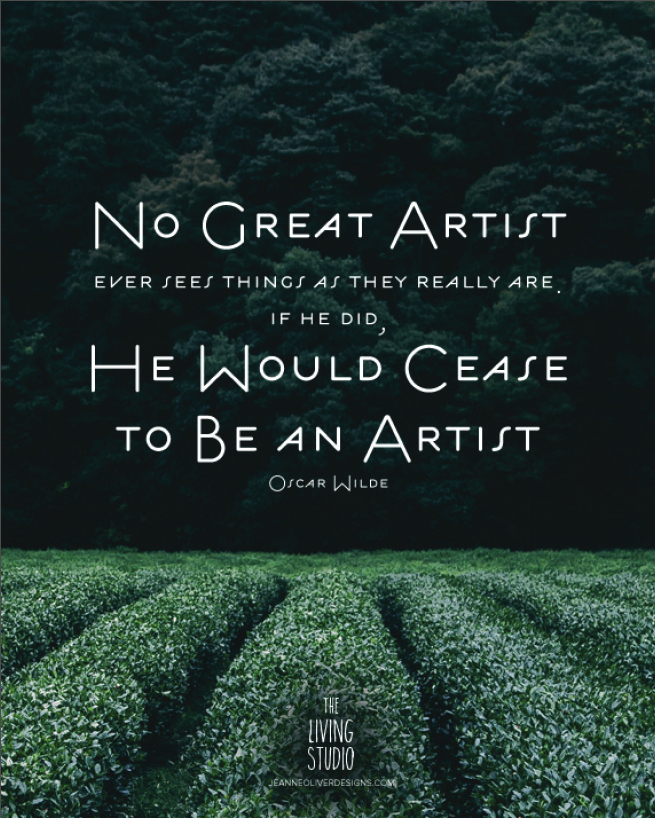 Click HERE to download your free PDF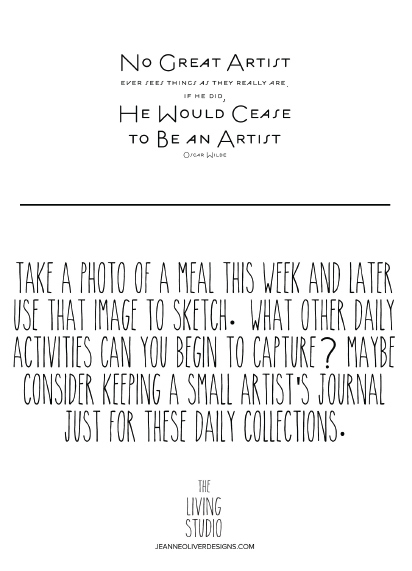 Click HERE to download your free PDF
This next week I encourage you to look at the every day as unique and exceptional. There is nothing you look at more and possibly pass over.
It is free, convenient and already in front of you.
Some suggestions:
Your pet, meal, coffee, unmade bed, table, kitchen, coffee pot, plant, living room, car, lamp, couch, paint supplies, tree, sidewalk, books etc.
This week take a moment each day to quickly capture the beauty around you in unexpected ways.
You will be surprised how good you will feel from connecting with your surroundings and honoring your creativity.
I have created a Pinterest board full of inspiration creativity through Paint Your World…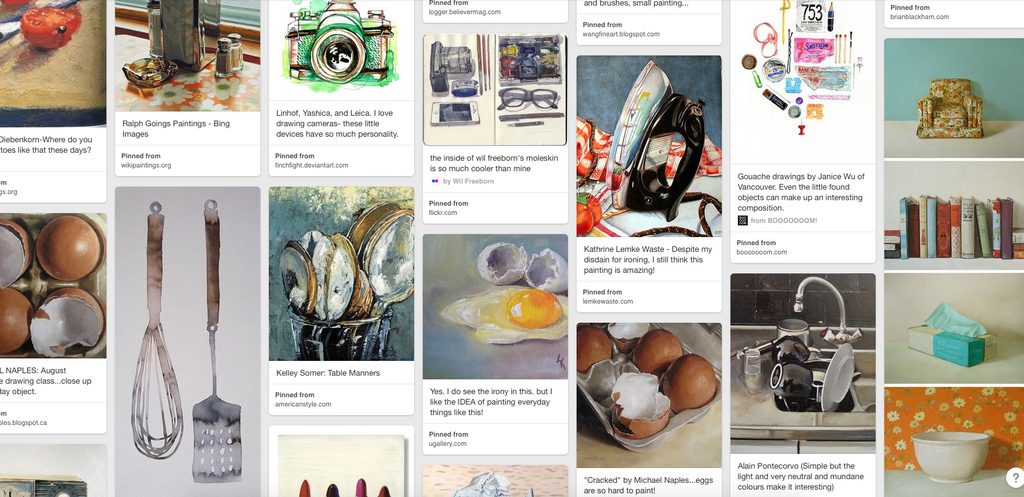 I am also including a fun everyday painting demo by Carol Marine.  I know you will want to go grab your brushes after this one…