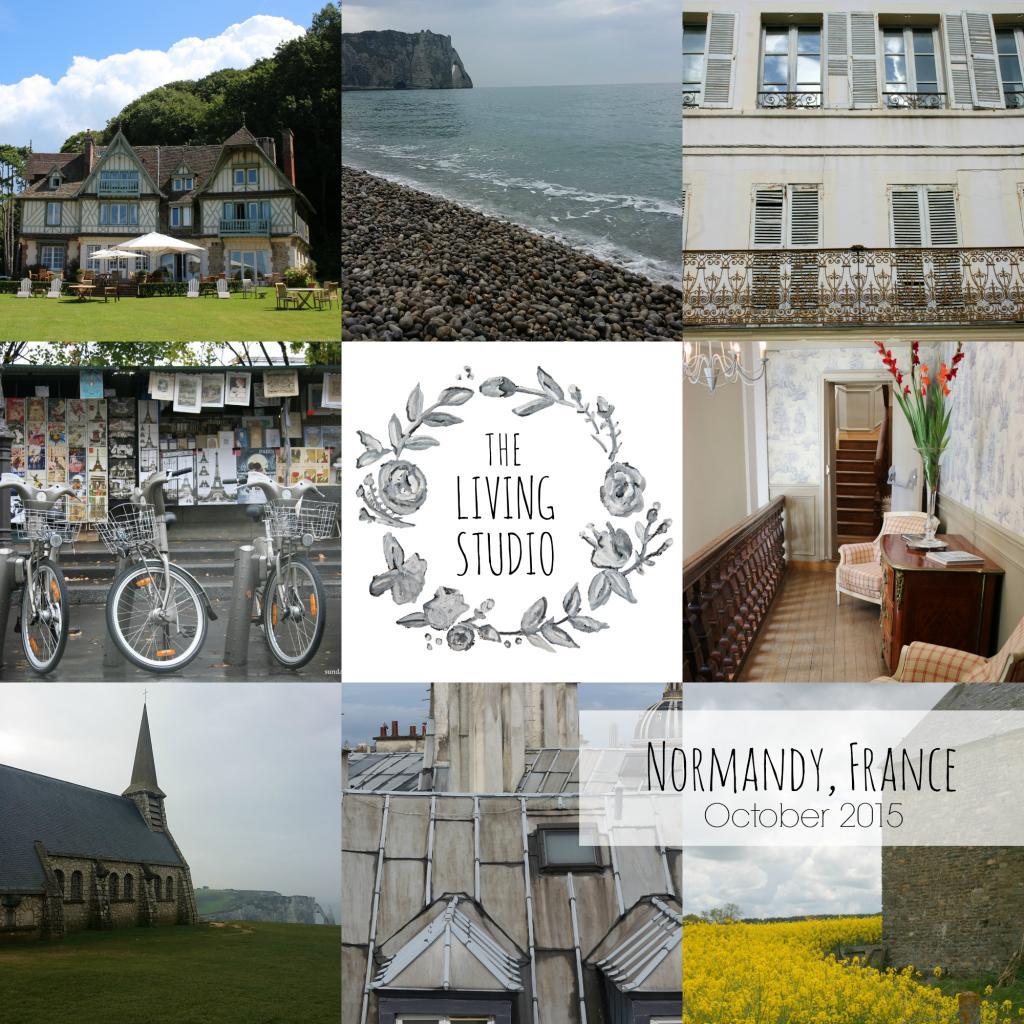 Planning the Living Studio Normandy with Cat Bude was such a blast and just thinking about being back in France made all of the work completely worth it!
If I was coming to France I should probably spend a few extra days in Paris, right? I should also play and explore with my friend Junelle Jacobsen, right?
I knew you would agree!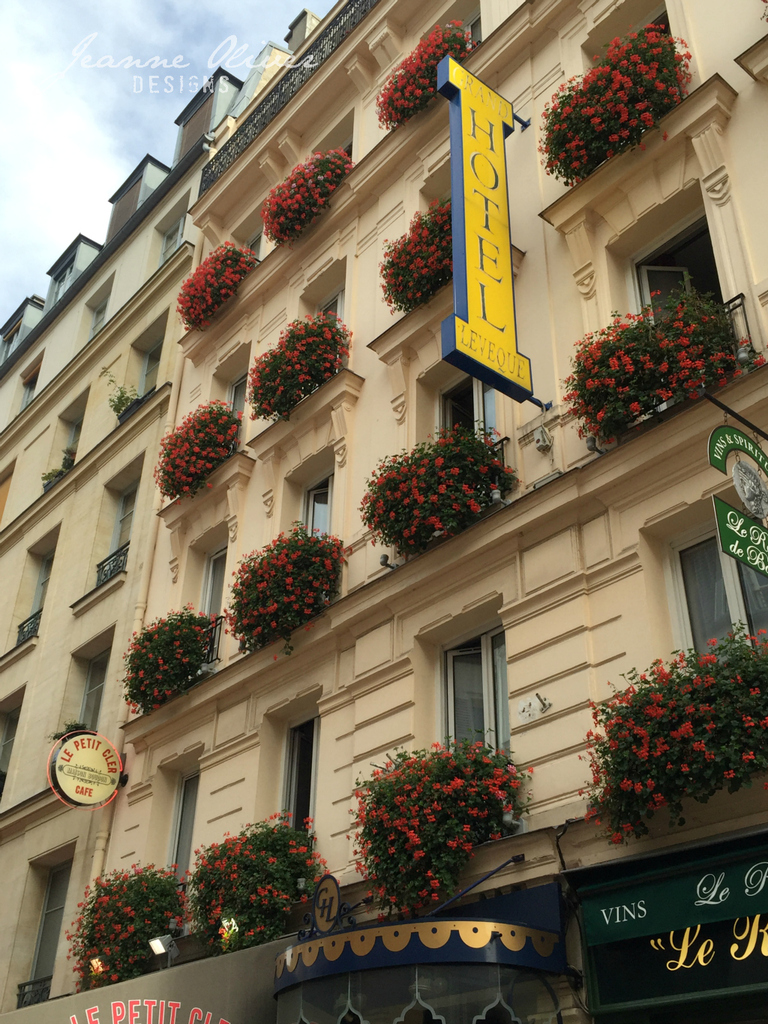 This is the sweet and simple boutique hotel I have stayed in my past few visits.
It is simple, clean, great area and the staff is very friendly.
I love walking out the front door and having great food choices, sweet markets and I instantly feel a part of real life in Paris.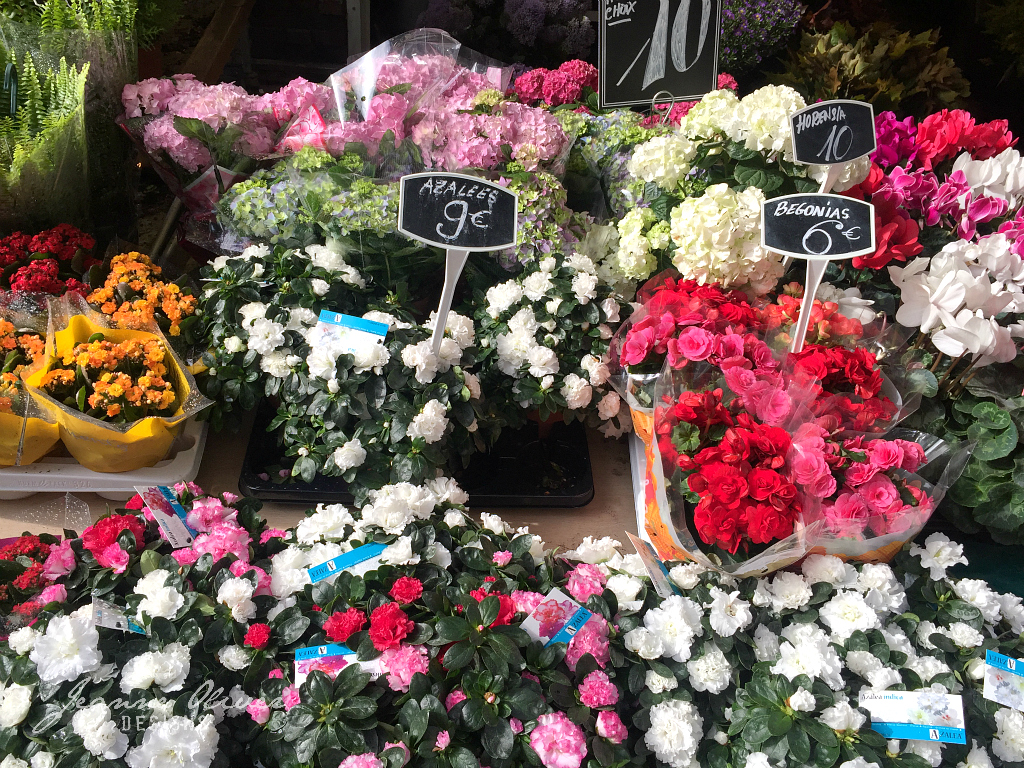 Once we landed we headed straight to the hotel to drop off our bags and head out to eat and explore.
The croque monsieur were extra yummy this time after a long trip.
It began to rain during our lunch which made it even more charming and fun. Junelle and I talked and talked and had a few espressos before heading out.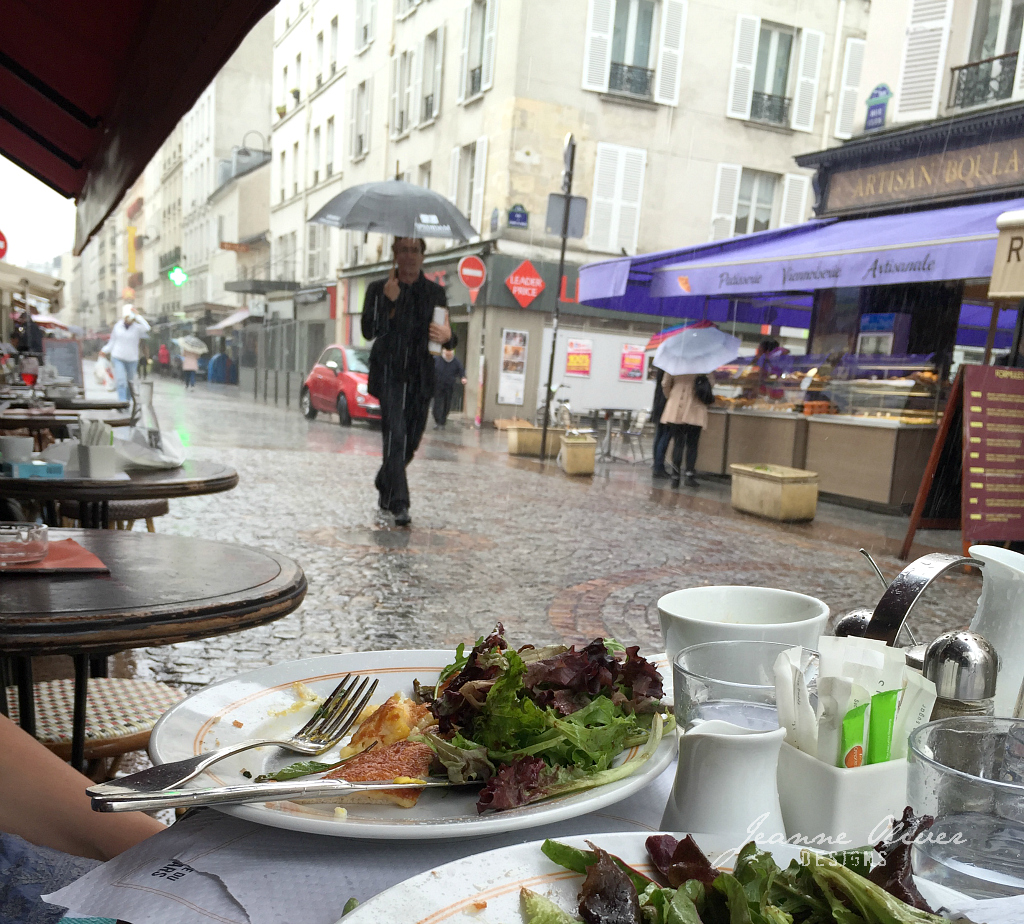 In the past I have had the sweetest street view but this time I got the smallest room they had but even a building wall looks good in Paris:-)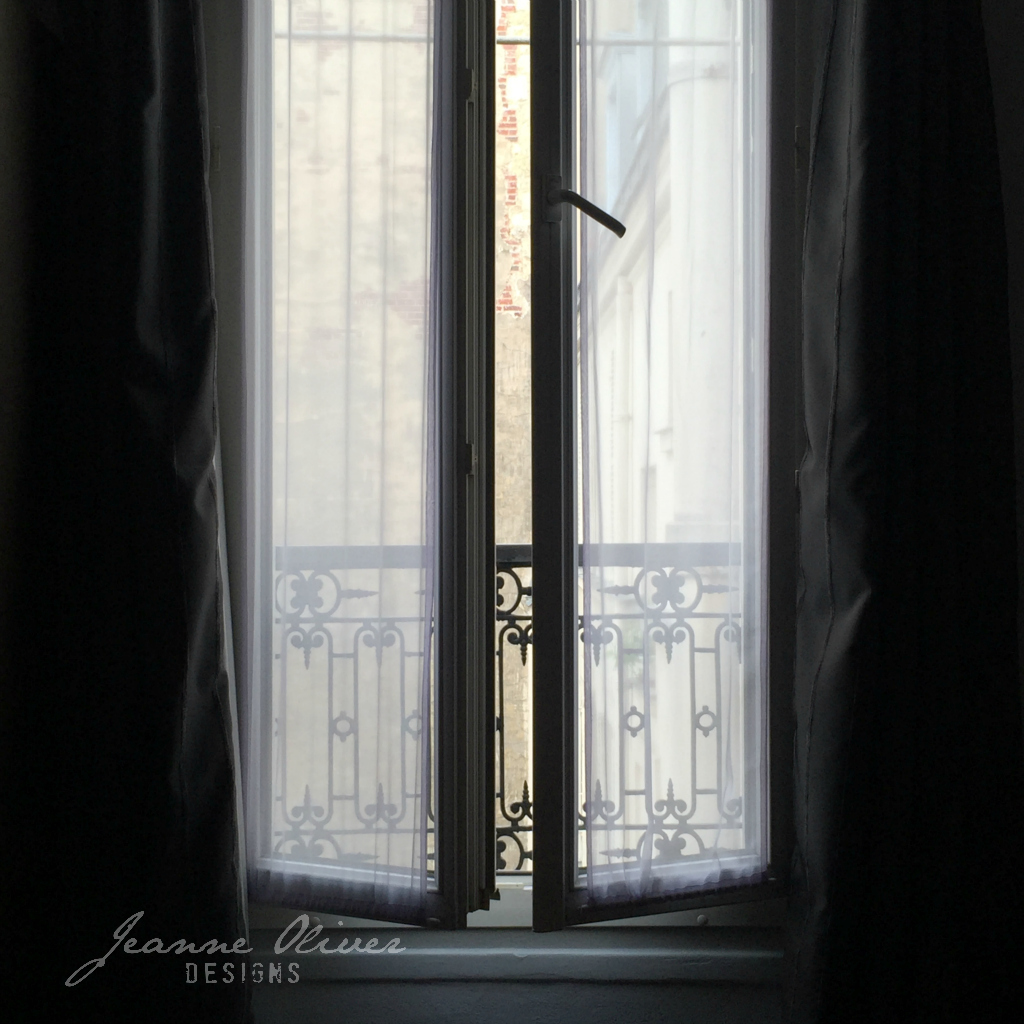 Our first night in Paris we met up with my friend Pam and had the best time catching up and not hiding our envy that she lives in this gorgeous city.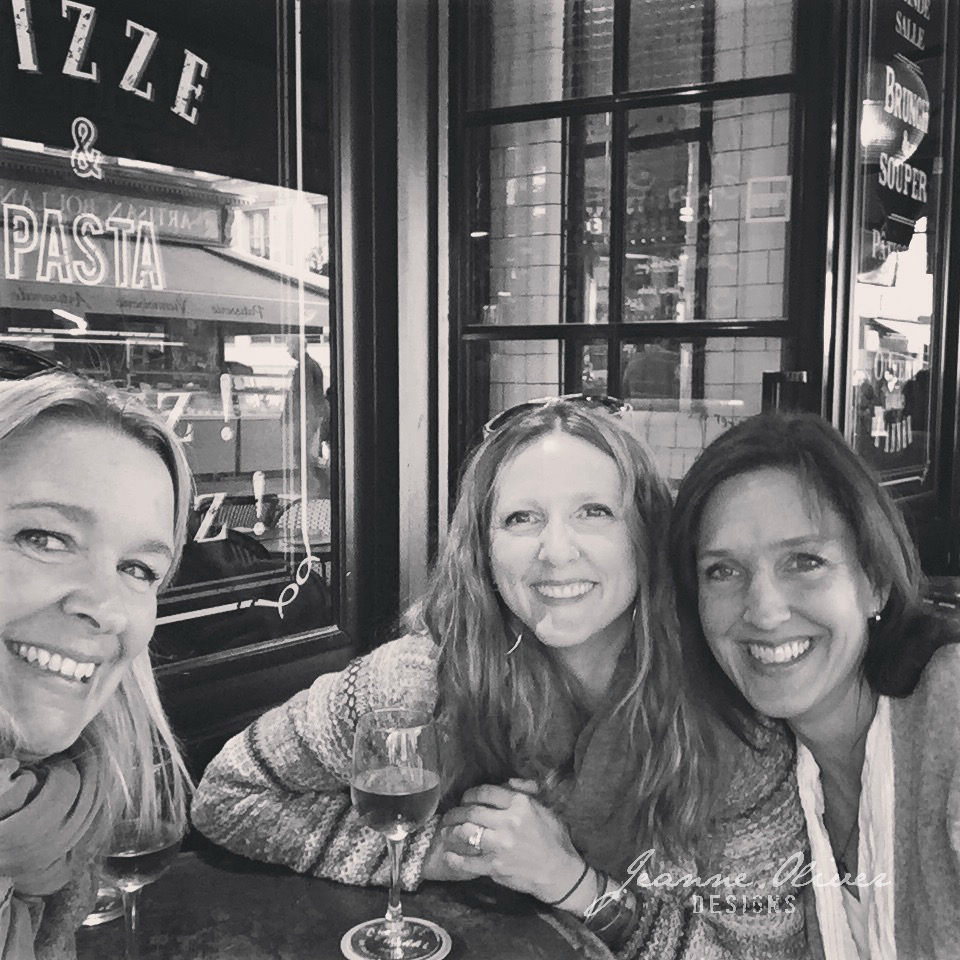 THIS is the view from her gorgeous apartment and I may have threatened to move in. Can you even imagine?!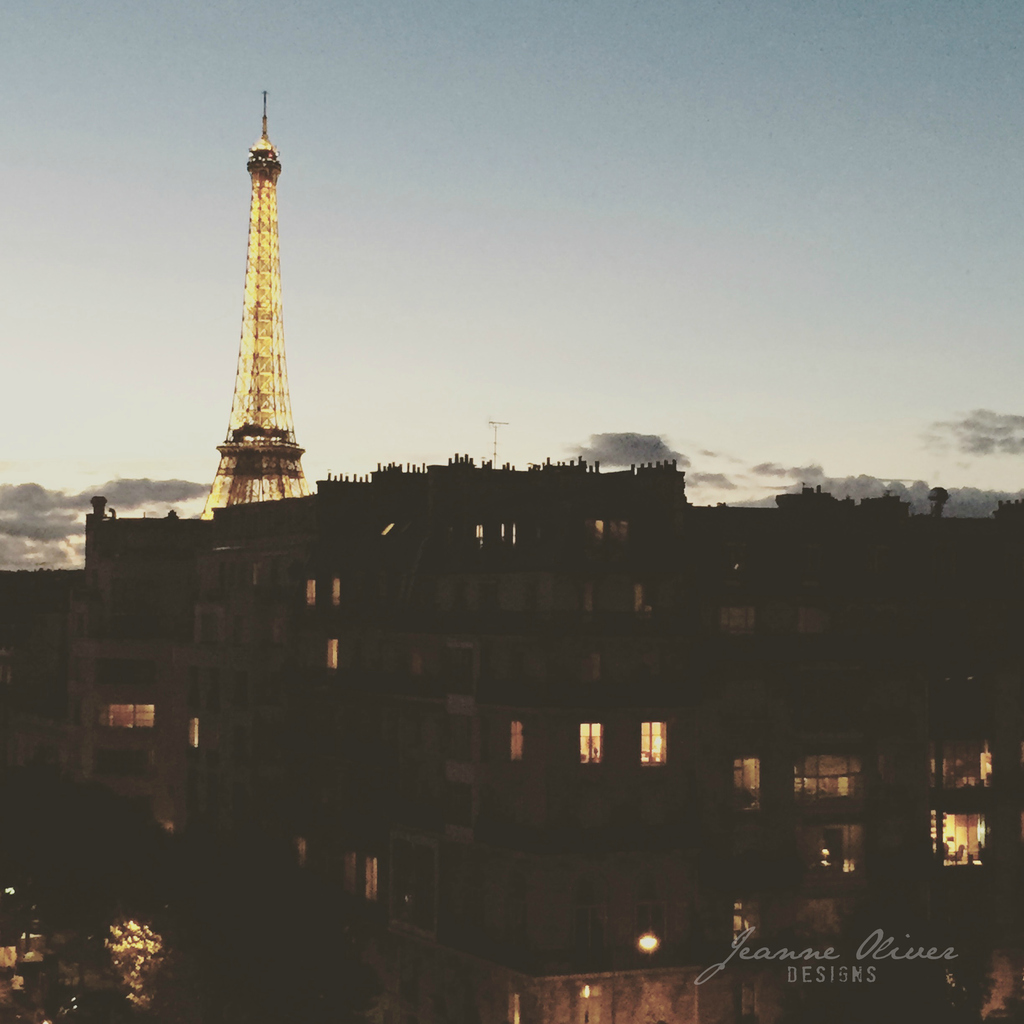 This was Junelle's first time to Paris so we HAD to go see the ol' gal up close to make being there really real!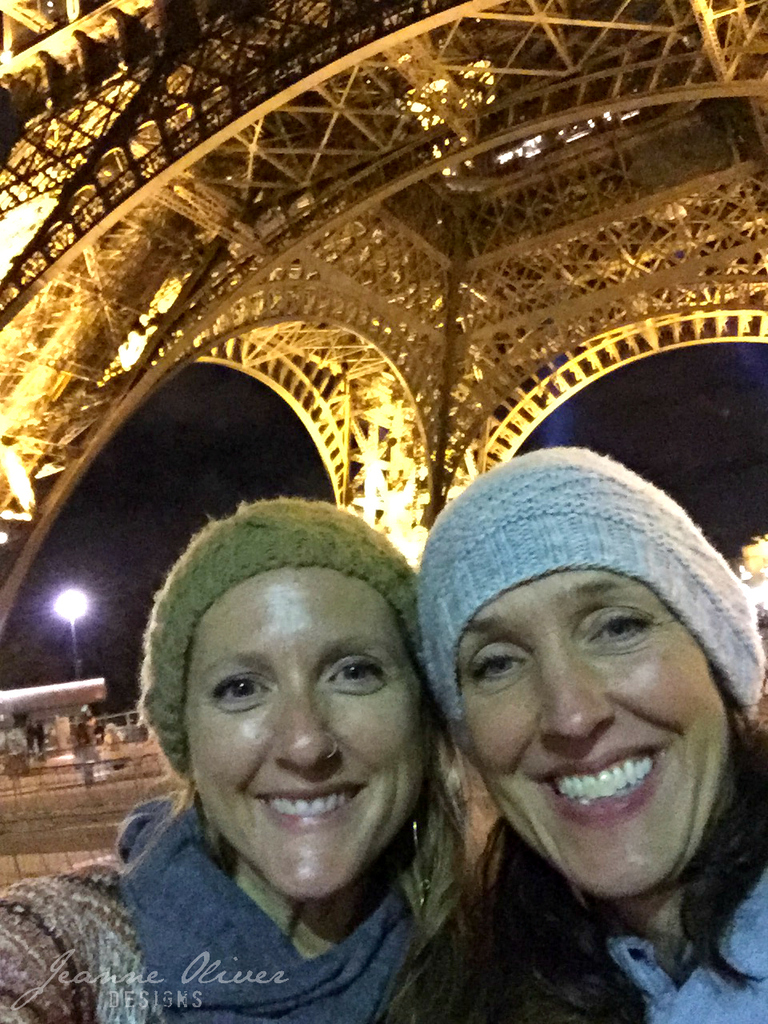 Our first day out and about I had the best time showing Junelle some of the highlights of Paris.
There are so many gorgeous places that you can come your whole lifetime and still not see it all.
We started with an open air bus just so she could see a little more of the layout of the city and then choose what was the most important to her.
Notre Dame was definitely on her list and I never tire of it either.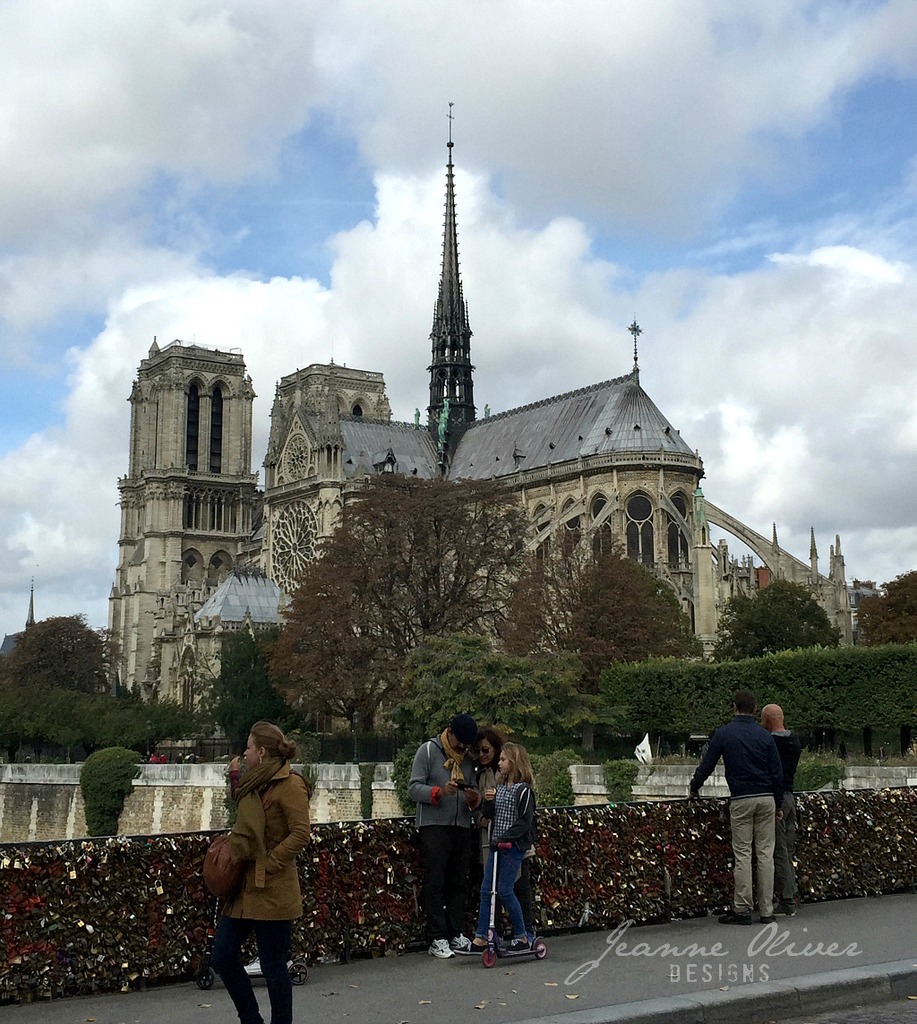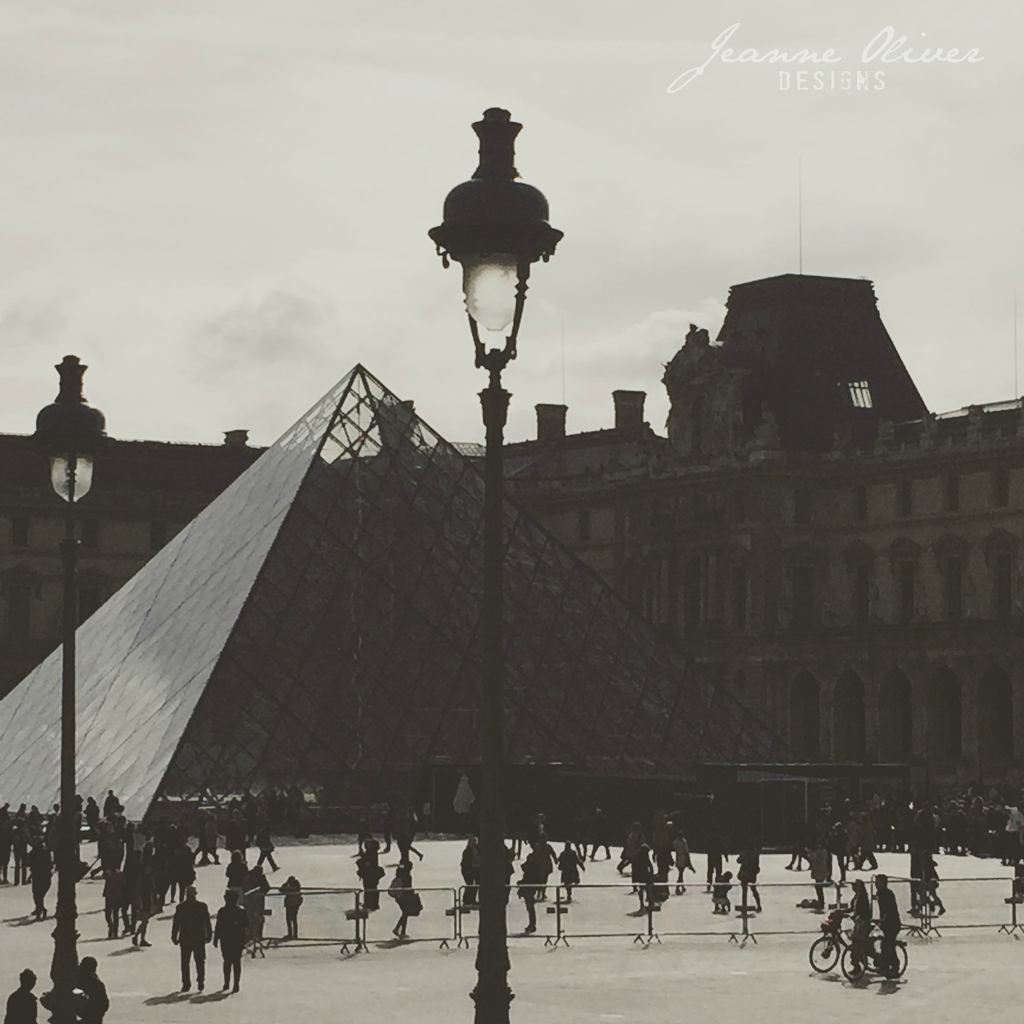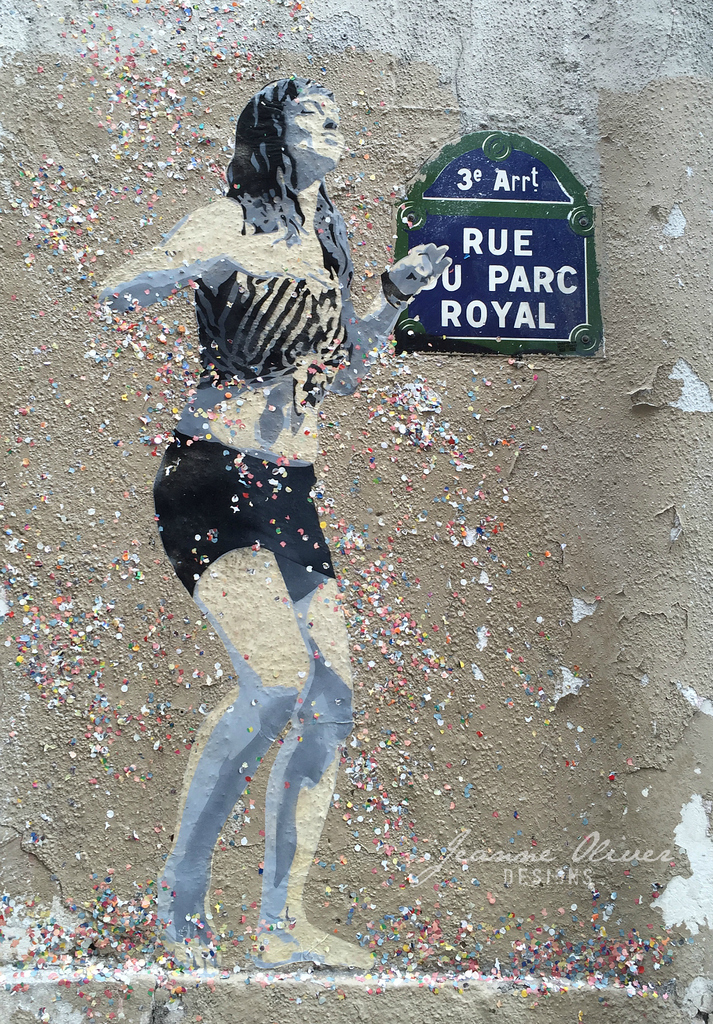 One of my favorite shops in the city is Merci and it is even fun for a beautiful and quick lunch.  I love to bring home new linen napkins each time I visit and dream about all of the furniture in the whole shop.
Doesn't this cafe at Merci make you gasp?  So gorgeous!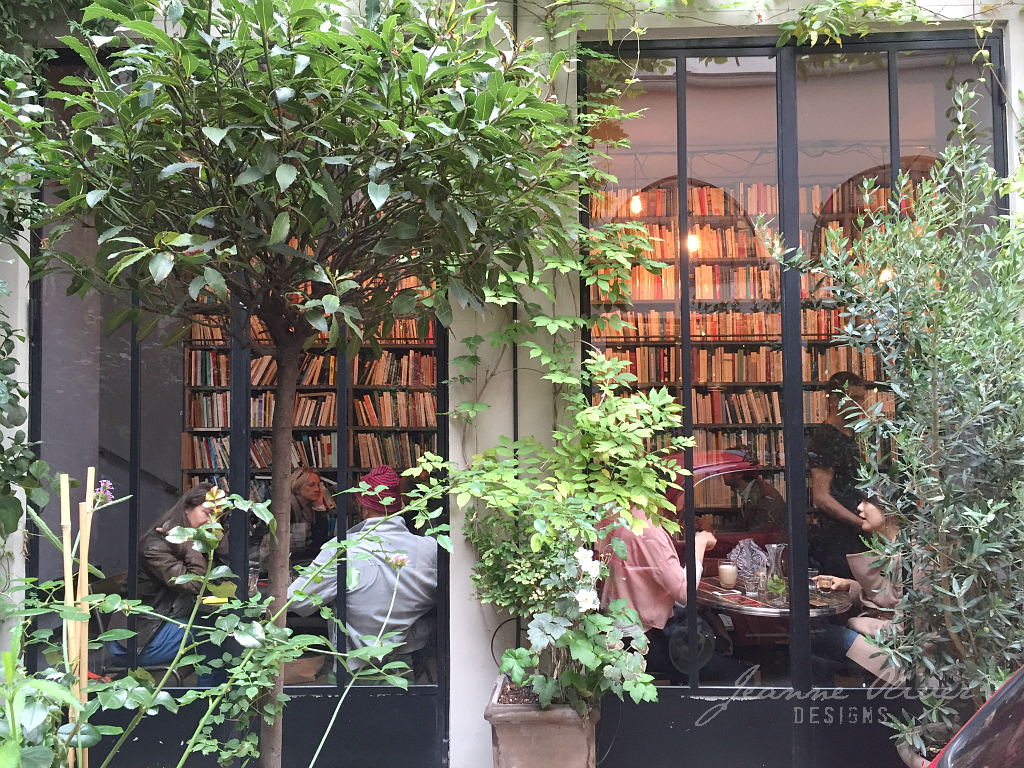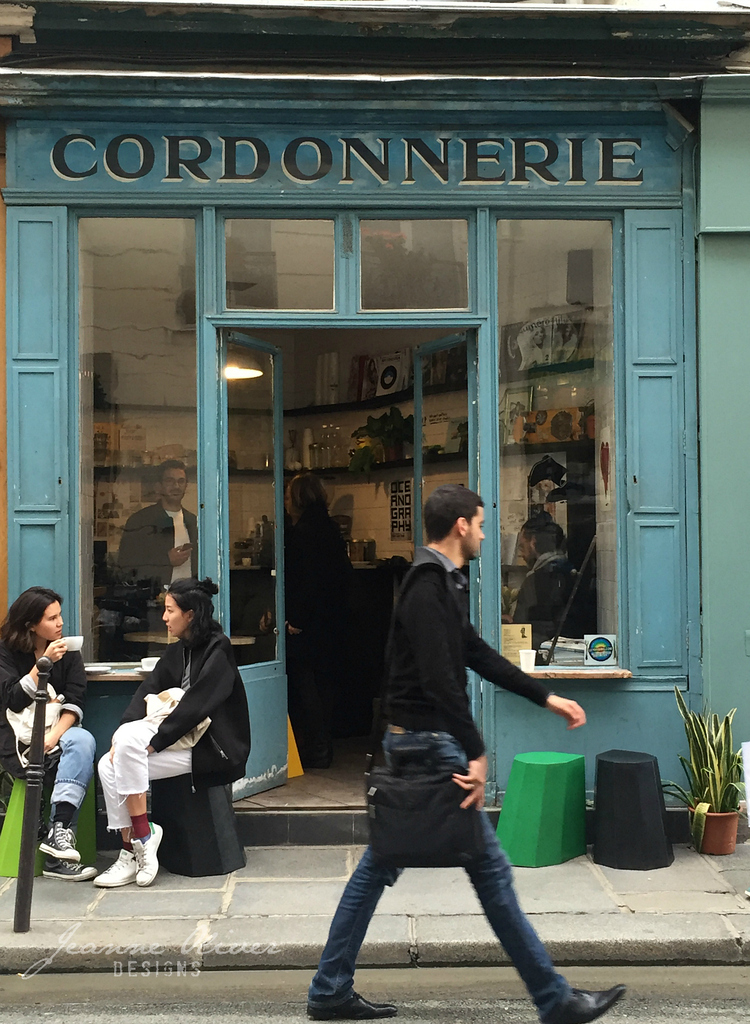 We walked forever to find the new Picasso Museum and I am so sad to tell you that is was disappointing. Almost half of the museum exhibits were at other museums out of the country.
This was such a let down because it is a new museum but also because this was one of the new things I was anxious to see.
I love Picasso and his work so there were many pieces I appreciated seeing but I also didn't think many pieces were a good representation of him or his different stages of creativity.
I wish I could have seen the whole exhibit.
(I do love the piece below though)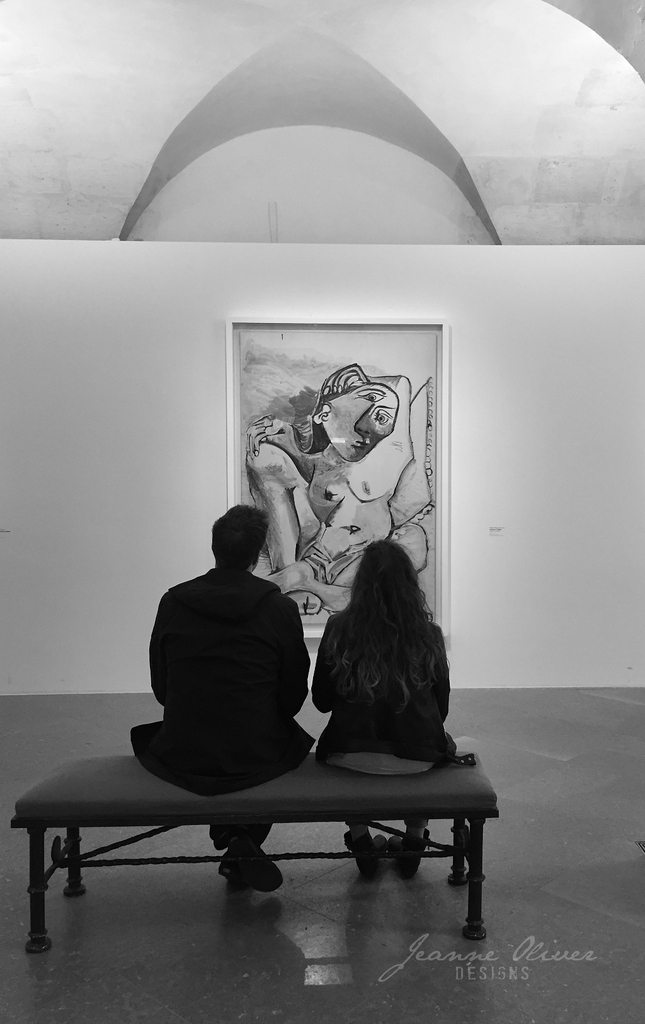 At least I got some really cool shots from inside the museum:-)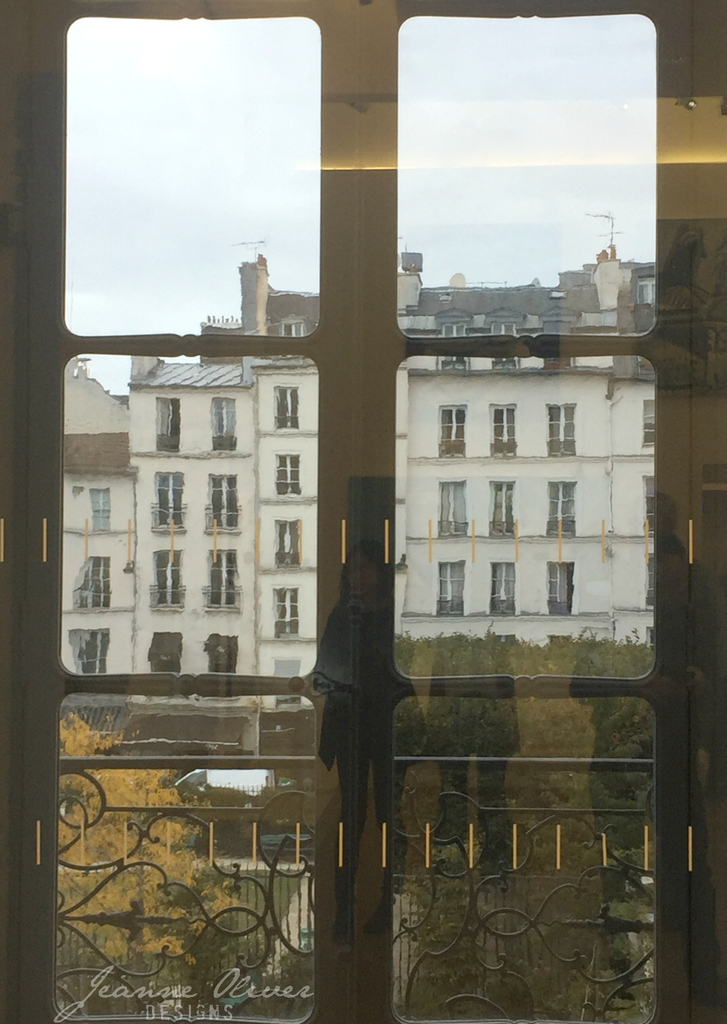 This would be us getting lost inside the Louvre. Truth. We almost didn't make it out alive.
I don't know why we are smiling.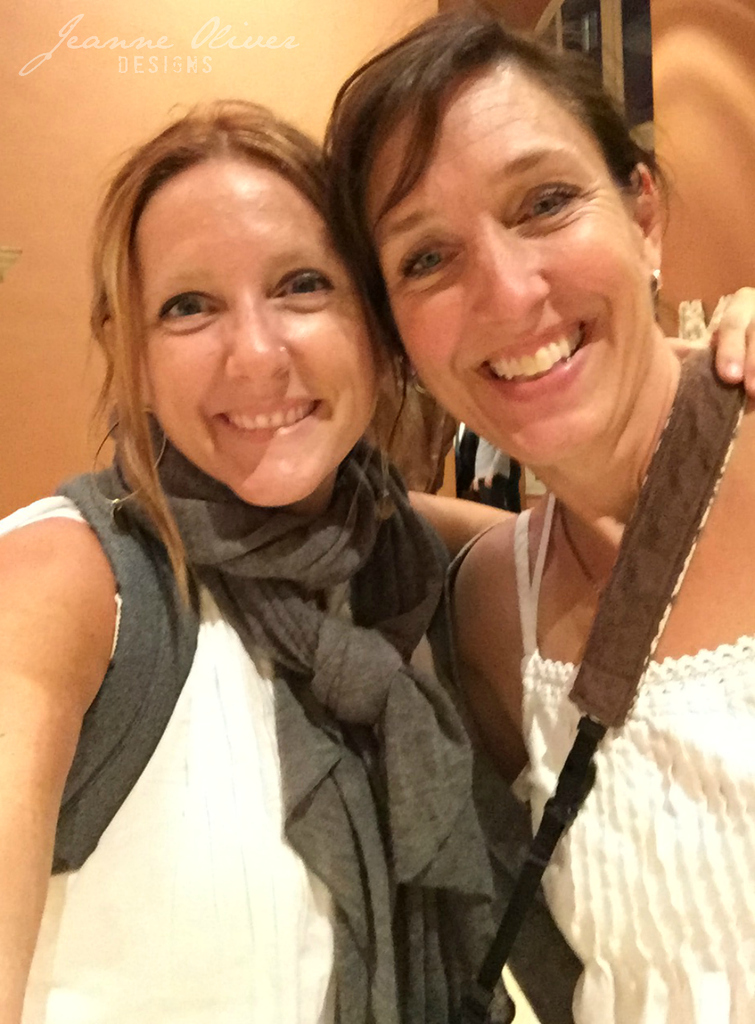 This is what Junelle has to put up while traveling with me!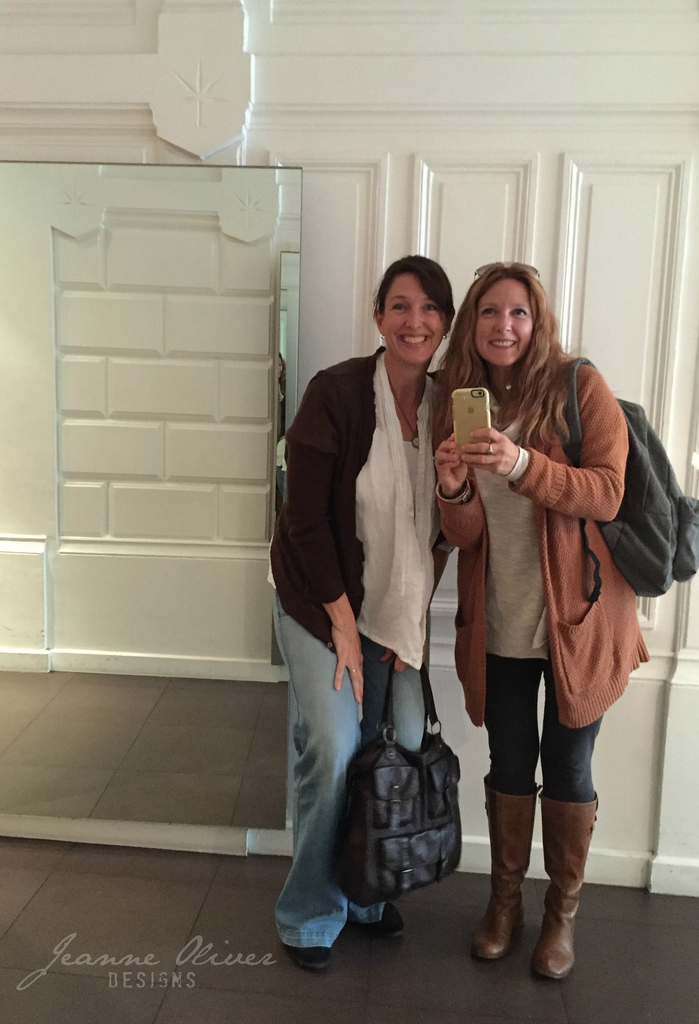 Pam was able to join us on another day for a little shopping, lunch and my favorite place in the word for a cafe au lait.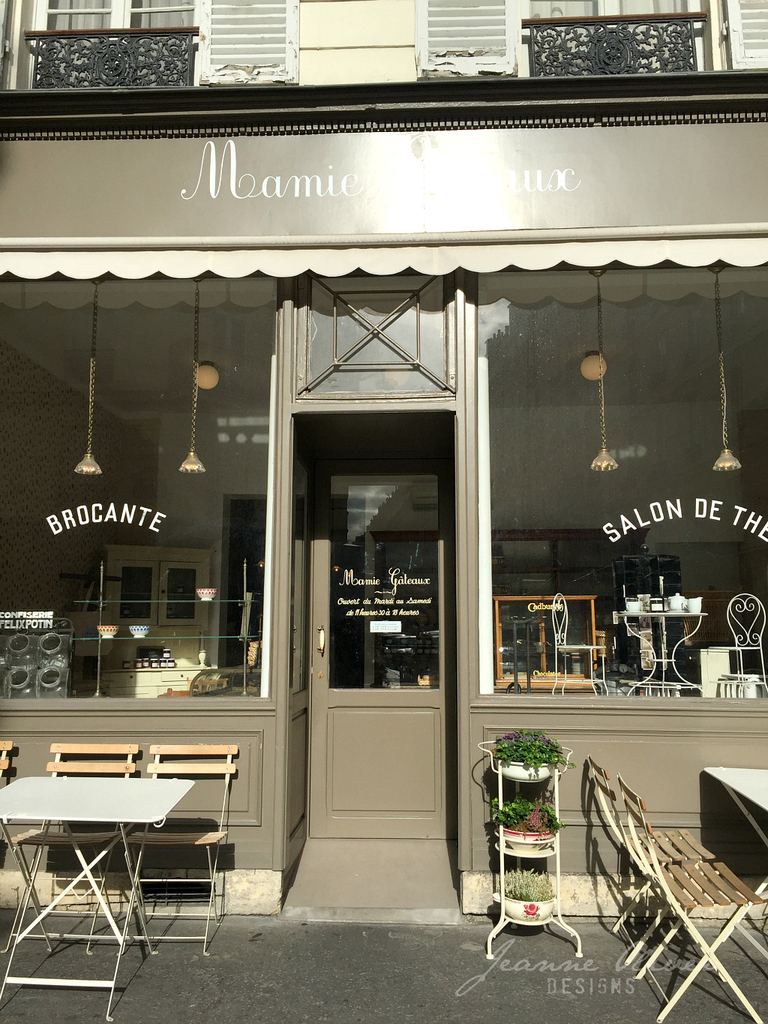 After spending way too much money at Sennelier it only felt right to head on over to Musee d' Orsay!
We spent the whole afternoon pretty much in heaven.  Each time I come to Paris I love to come here and just soak in the beauty of the architecture and art.
While we were there we saw the most thought provoking exhibit that I have seen in a long time.  If you are in Paris I hope you take the time to see Splendour and Misery.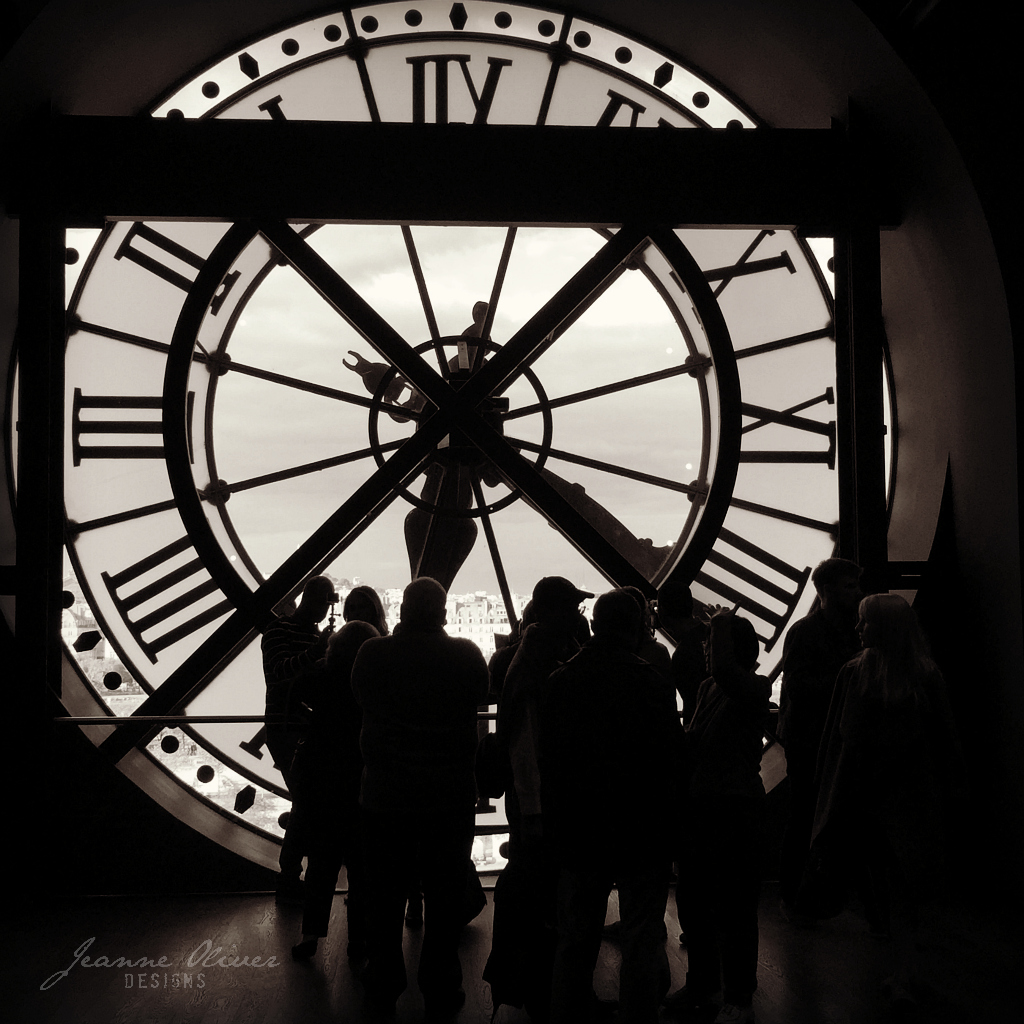 After three days (never enough) it was time to meet up with all of the other ladies and begin the Living Studio Normandy!
We were all picked up at the Jardin du Luxembourg. Be still my heart!  The gardens of Paris are exquisite and full of so much beauty, history and art!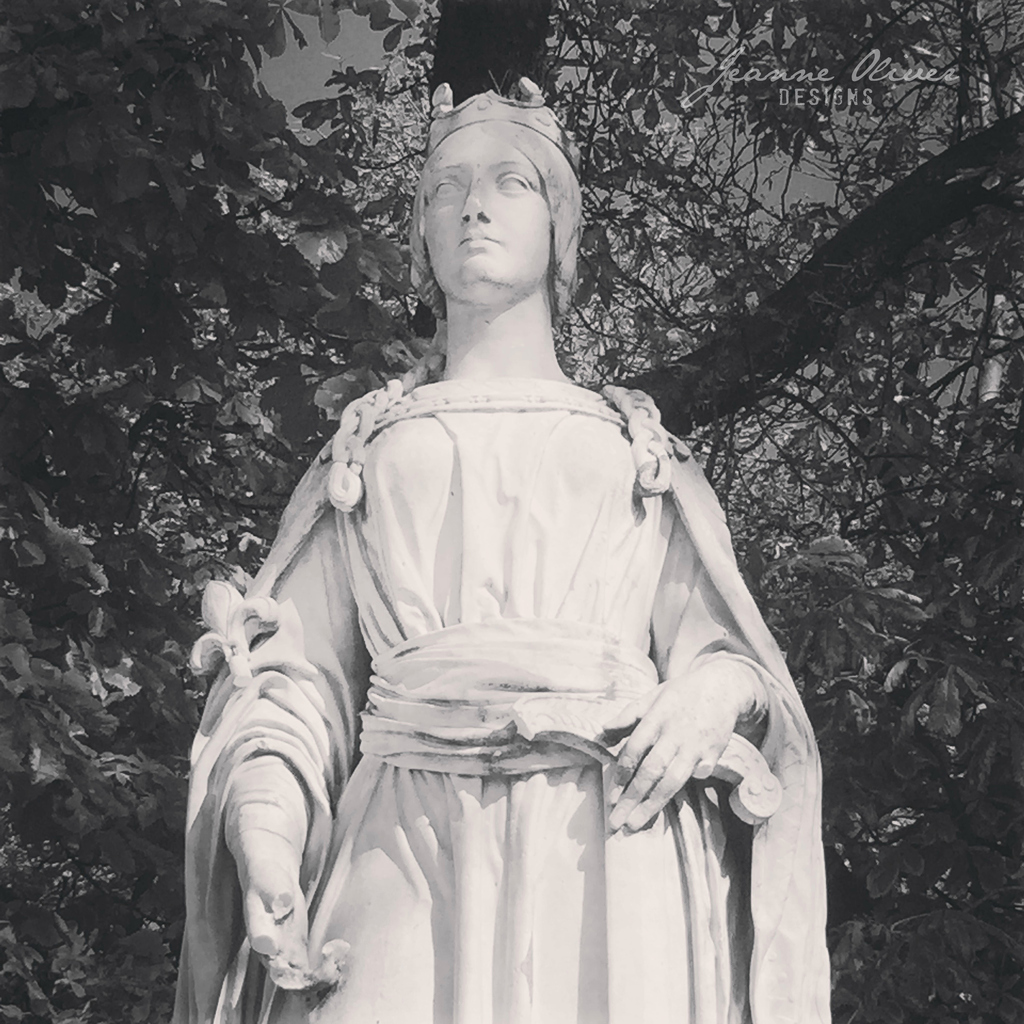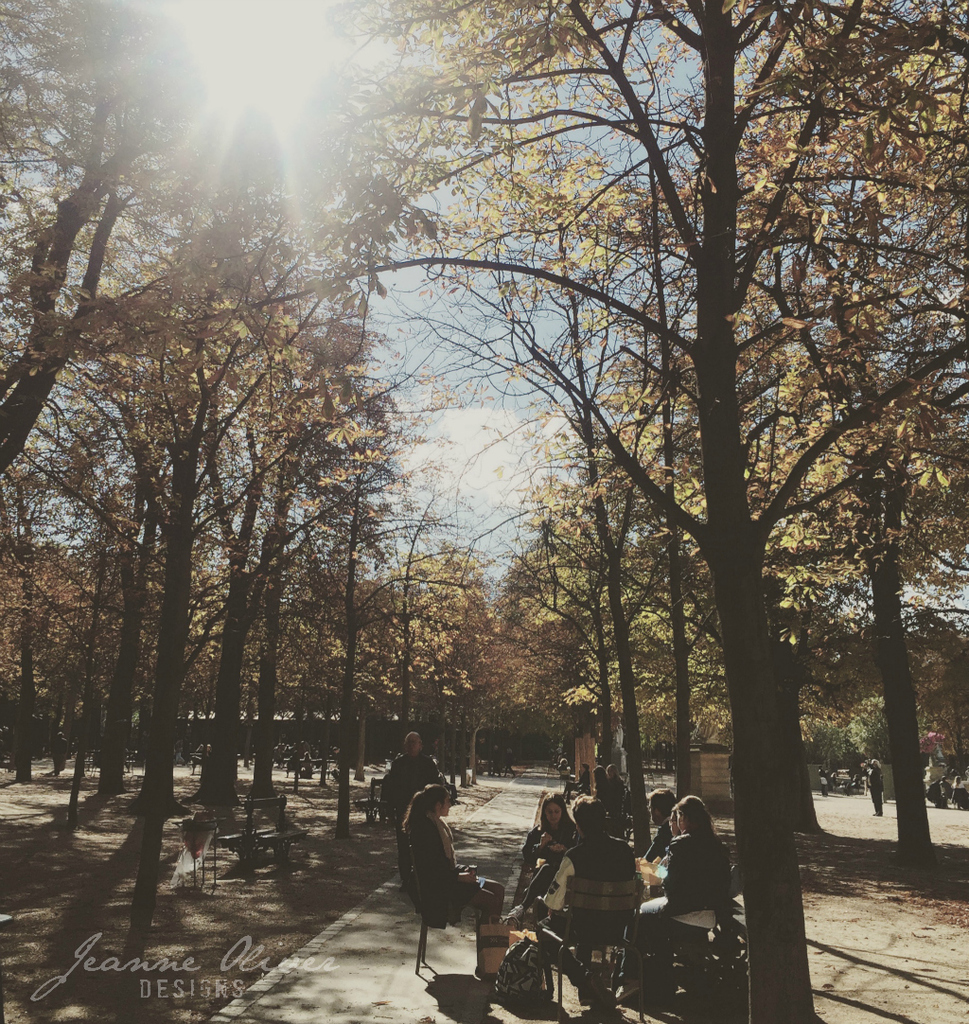 There is nothing too special about the photo below but when I saw this sign I teared up.  This is an idea and a dream that I originally came up with while visiting Paris a few years ago.
To see this dream become a reality is powerful.  Thank you to Cat and Alain Bude for collaborating with me to create such a spectacular retreat!
Next week I will share more about the actual retreat!
Thank you for looking!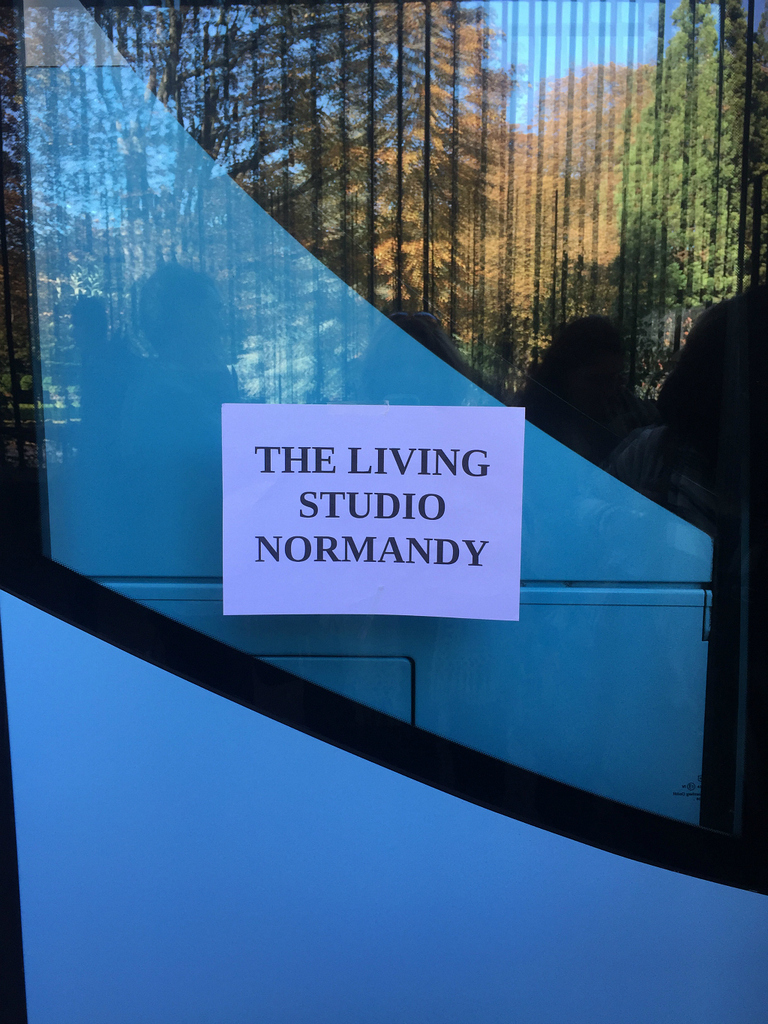 If you would like to join me in 2016 for in person workshops I would love to have you take a peek where I will be teaching!