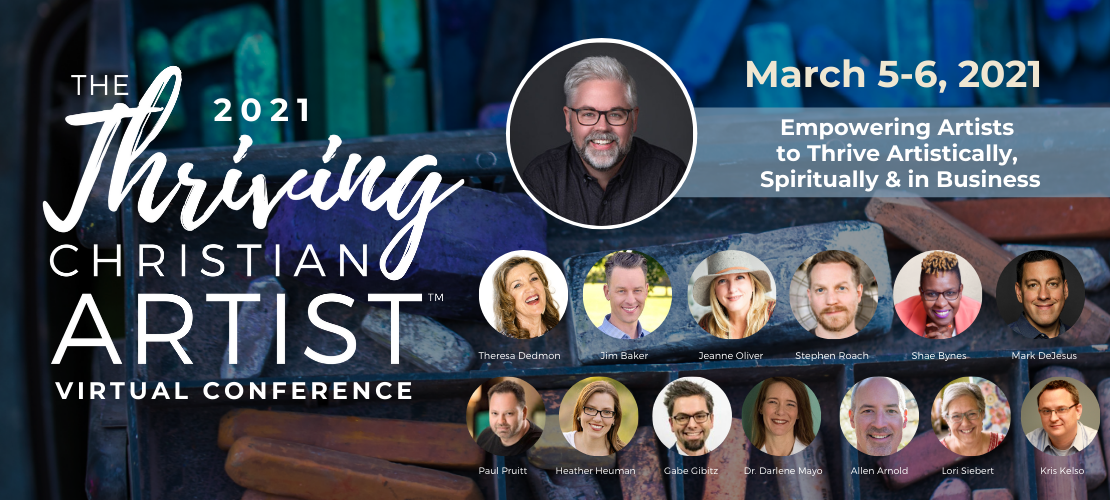 I am excited to tell you that I will be one of the speakers for The Thriving Christian Artist Conference this March 5-6, 2021. This is usually a live event but Matt Tommey is making this available as an incredible virtual event!
I will be talking about defining your success, what that looks like, how to walk it out and how to make sure that you are using your gifts to not only have a thriving business but a beautiful life!
The 2021 Thriving Christian Artist Conference 
The Thriving Christian Artist Conference is the premier conference for artists who want to grow spiritually, artistically and in business from a Kingdom perspective.
Bringing together some of the best speakers in art, marketing, business, ministry & healing, this conference is like none other. Connect and grow with other Christian artists from around the world during this 2 day virtual conference.
Each day during this virtual conference, we will have four 90 minute sessions on Zoom with approximately 30 minute breaks between. Each session will be filled with practical teaching and encouragement from some of the best art, marketing and ministry leaders in the country.
All attendees are encouraged to attend all sessions to honor their fellow participants and get the most out of the weekend. Even though this is a virtual event, you are encouraged to set aside a space and the time to be "fully present".
To read more or register click HERE!
Let me know if you sign up! See you there!