I have been waiting to tell you some REALLY exciting news! I will be one of 6 successful females bosses to share their tips at The Vintage Round Top's first online business workshop! They are well known for their gorgeous live events and this year it will be online for the first time!
Early registration has just opened and I can't wait to gather with you all online with these INCREDIBLE business owners!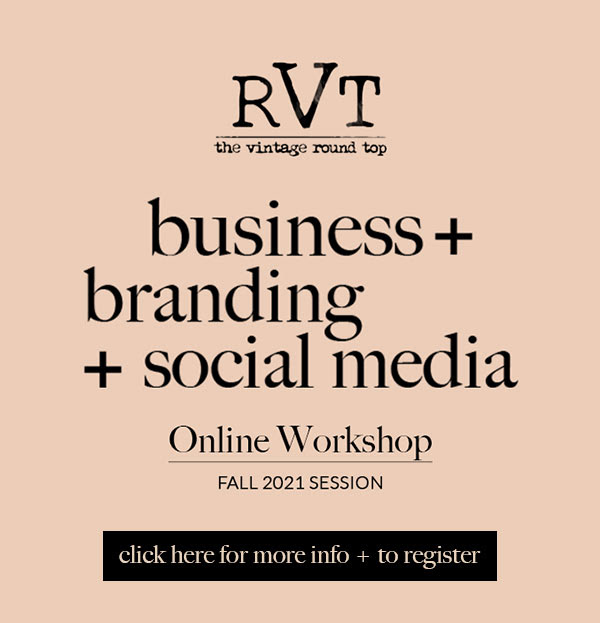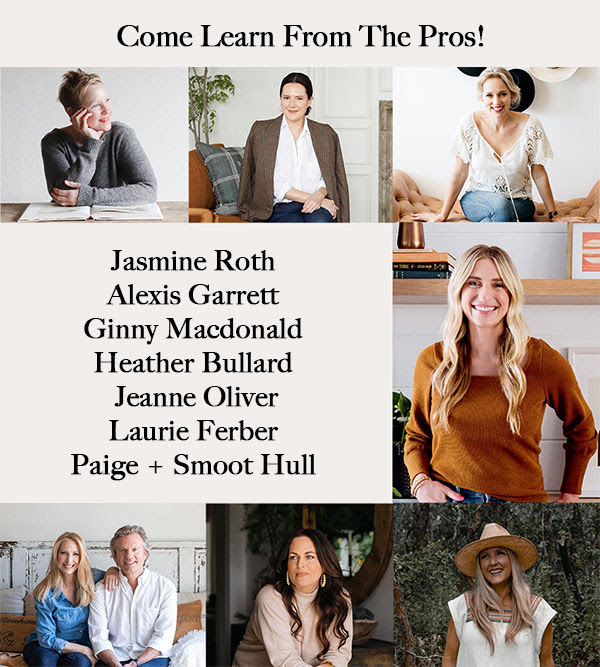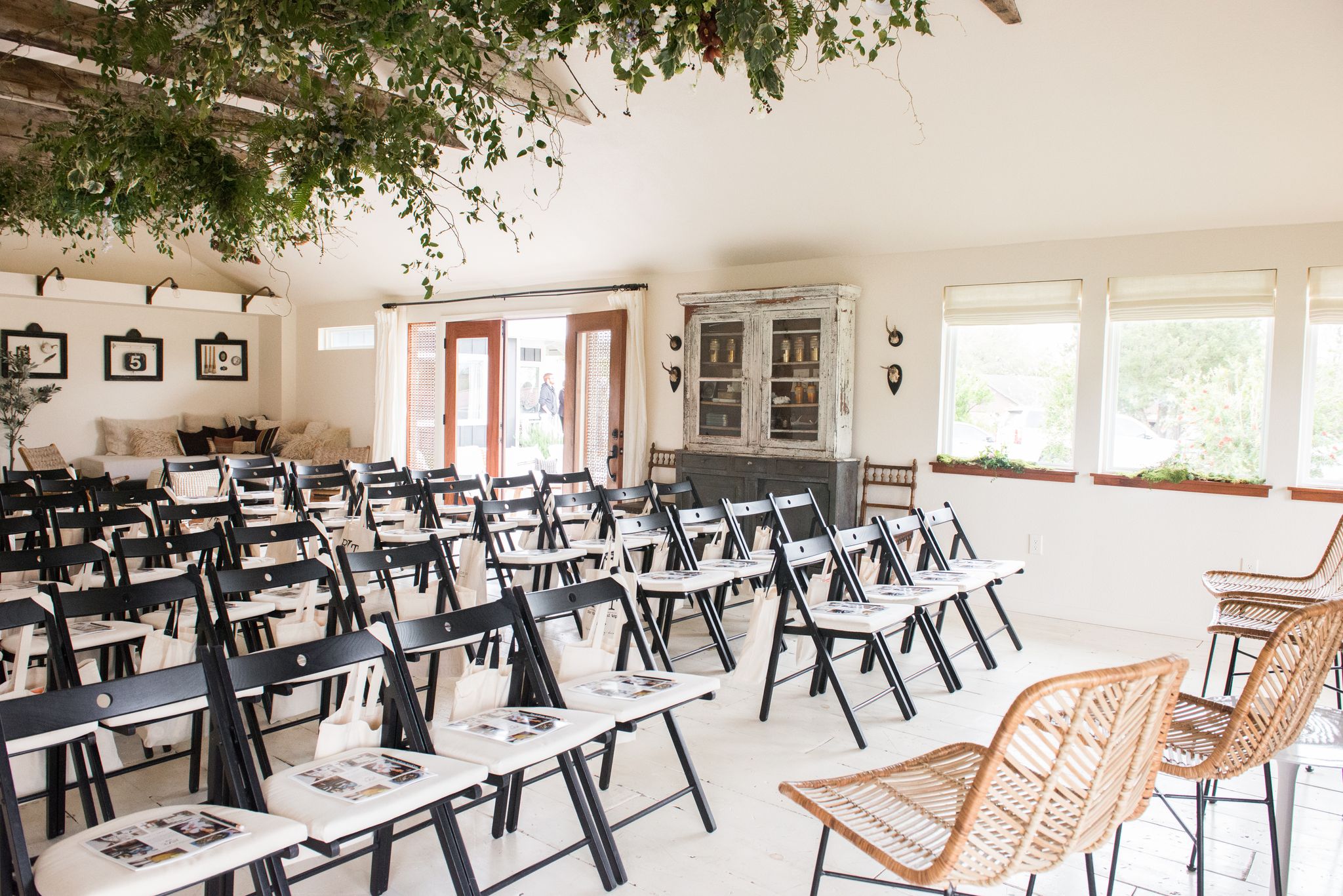 From The Vintage Round Top...
Like so many businesses this year, we are evolving and adapting to new circumstances, constant challenges, and having to think outside of the box.
More than ever, we're learning new ways of offering entrepreneurial insights to our community through digital formats. While we hold the intention to continue to host intimate in-person workshops on our property at a safer time, we're staying true to our vision of championing business education, growing our tribe, and extending knowledge to others through shared experiences.
We're excited, grateful (and even a little nervous!) to announce our very first virtual workshop, a self-study digital course that will be filmed during the Fall 2021 Round Top Antique Show. After years of successful in-person, all day events, we're offering the workshop content experience online. The Business, Branding, and Social Media Workshop, Fall 2021 Session  will be filmed without an audience at our property and moderated by Smoot and I. It will include six, 30-45 minute modules featuring our curated group of highly successful business owners, interior designers and entrepreneurs who know the reward when sweat, tears and the hustle all come together! We will also include an intro module as well and can't wait to share what we've learned these past ten years as well as in our previous careers in the fashion and hospitality sectors.
We're having the most awesome time planning the discussions to make sure they are full of utility and valuable information for a thorough and complete learning experience that you can do on your own time at your own pace. And it's been made easy by this amazing group of panelists! Here's the lineup!
Jasmine Roth, HGTV Host, Author & Home Builder
Alexis Garrett, Interior Designer
Ginny Macdonald, Interior Designer
Heather Bullard, Prop Stylist & Business Coach
Jeanne Oliver, Artist, Author & Coach
Laurie Furber, Founder & Creative Director Elsie Green
Moderated by and intro segment from Paige + Smoot Hull, Founders, Speakers & Designers
This workshop is for you…if you're ready to go next level, regardless of where you live in the world, no matter where you are on your journey.
Our commitment is simple…we promise we'll offer you valuable key insights and actionable steps from our top experts as well as our own experiences. We're going to keep it real and cover a lot, emphasizing the power of knowledge, positive mindset and the panelist's real world success building great brands. We'll talk about their wide ranging backgrounds and the different and creative ways they've built their businesses.
Spoiler alert…there isn't a singular path. That's why hearing from those who have been down the road is so important and inspirational to everything we do at The Vintage Round Top.
Here's what we'll cover:
01
Beginnings: Key starting points & tactical measures when you are looking at your DAY 1.
02
Transitions: When to hire, when to say no, when to make a change.
03
Growth: Adapting operations when things get busy.
04
Failure: Rolling with it, accepting it, and staying your course.
05
Creative Mind & Business Mind: Taking big ideas and translating them into real business.
06
Purpose: Defining your unique "Why" and strengths and how purpose is critical to success.
07
A Connected Brand: Having the intention and building emotional connections.
08
Likes to Love: The value of social, its evolution, and how to be always on (and turn off).
09
Social All the Time: The right platforms, the right focus, and how to scale.
10
Influence: Working with influencers, finding them, and becoming one.
11
Inspiration: The real-deal stories that share how our featured talent made it happen.
Plus, in addition to the six speaker learning modules and our intro segment, participants will be sent a digital, downloadable RESOURCE GUIDE featuring our panelists' (present and past!) essential tools, software, and apps for business organization, project management, social media, calendar planning, purchasing, plus inspirational blogs, feeds, books, and more.
Early bird pricing is open now, so get your tickets before October 26, 2021 to lock in the lower price. The course link will be emailed on or around November 15, 2021, along with your Resource Guide.
Please join us if you are ready to soar!