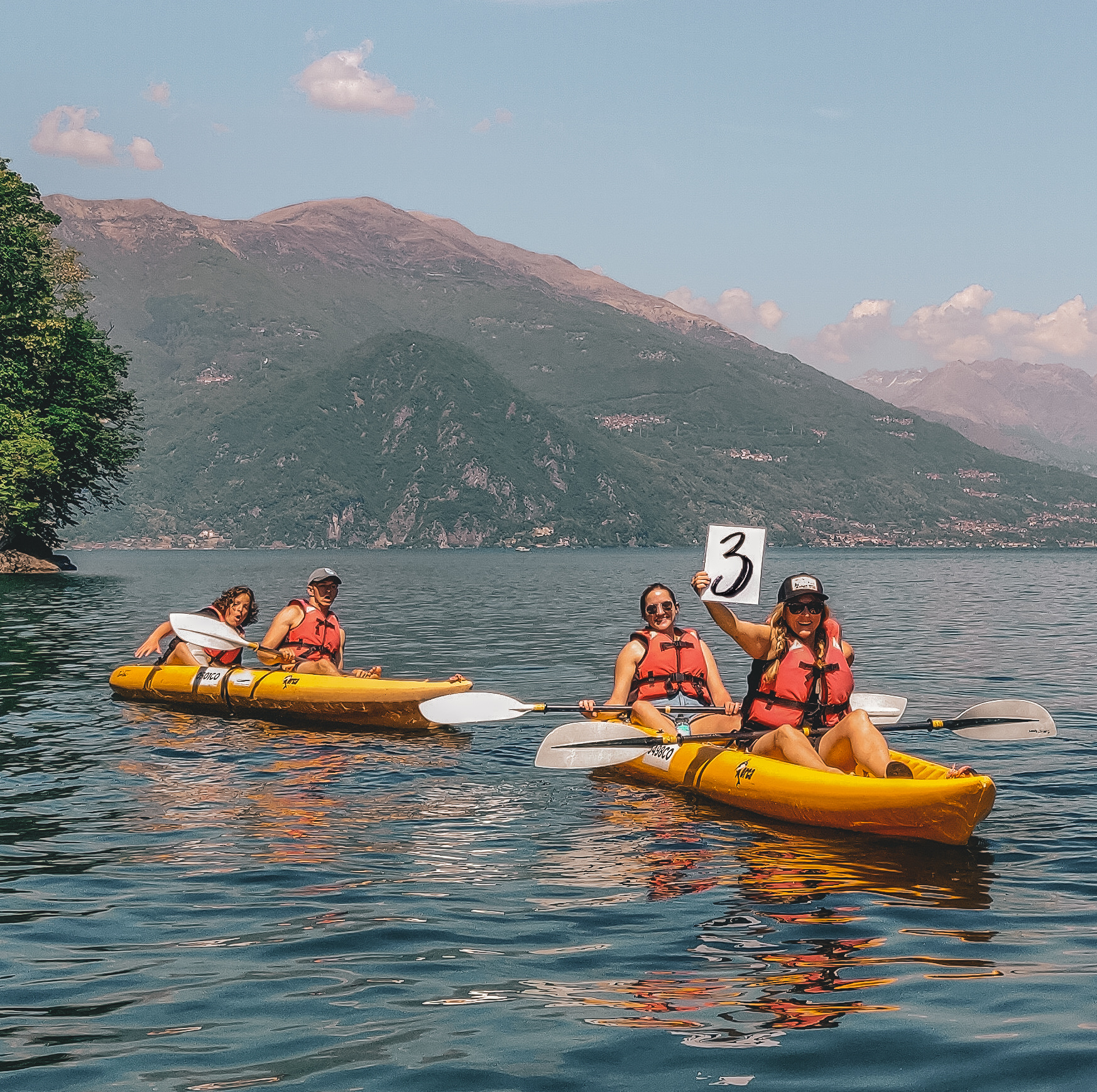 | We thought it would be fun to take our countdown photos on our recent trip to Italy. In this photo we are kayaking (one of our favorite things to do as a family) on Lake Como around Bellagio. |
If you are a member of our creative community and network you know what is coming!
If you are not a part of our network THIS is the time to join (it is free to join)!
When you see the countdown coming that means IT is almost here!
THREE DAYS until our semi-annual 50% off online course sale!
 Can you tell we love making these countdown photos? 
This sale allows you to buy as many online courses as you want and our courses are downloadable, lifetime access and also include closed captioning!
The sale will begin on Monday, June 6th @ 6am MT