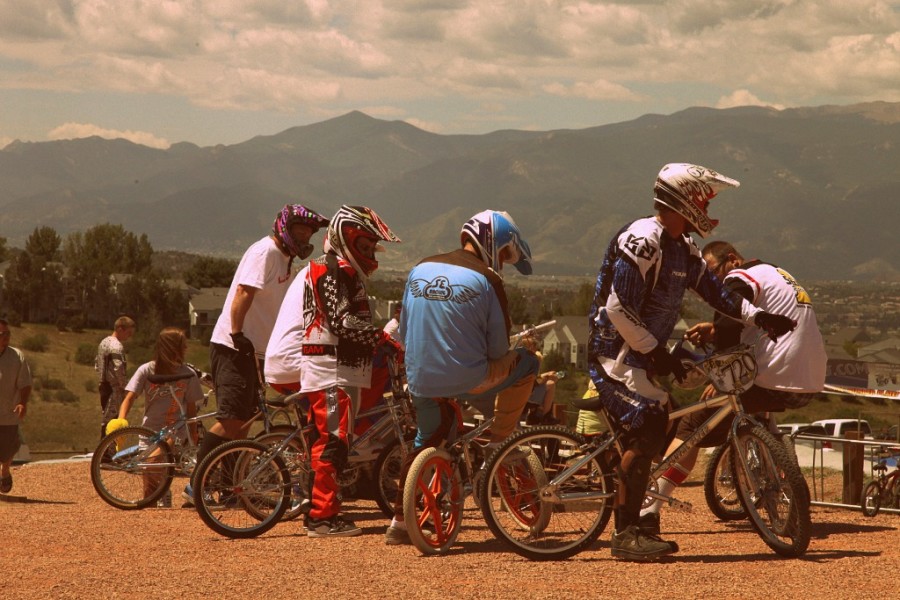 (Kelly is all the way to the left)
I met Kelly a little over 13 years ago.
The first time I was at his house I asked him why he had a kids bike.
He didn't appreciate that too much!
That was my introduction to BMX.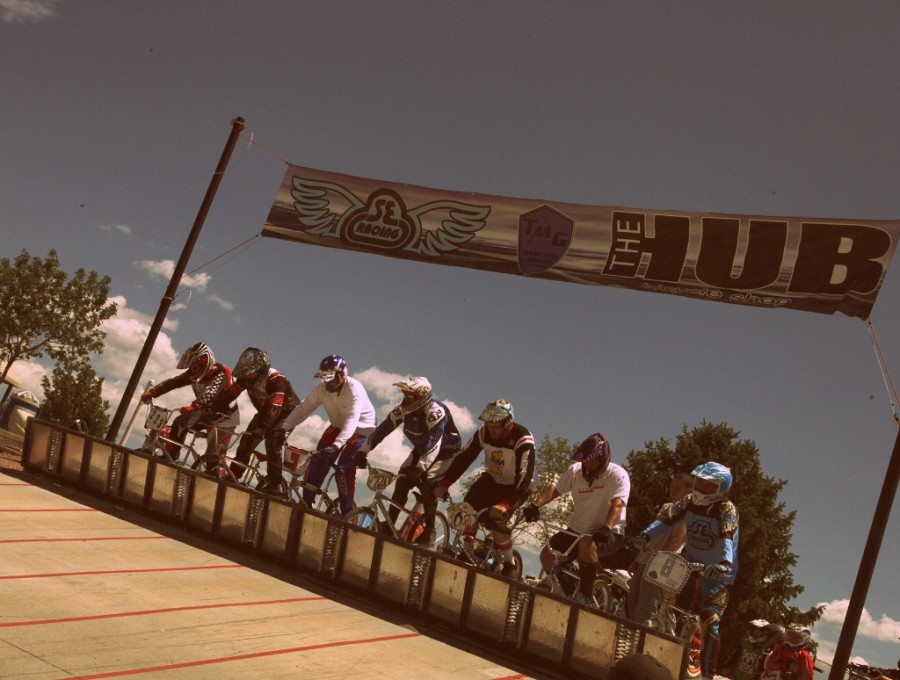 (Kel is second from the right)
Many bikes later, many hours spent watching Kelly and the kids at the skate park, countless photos taken…..I fully understand why my husband loves BMX.
Kelly builds bikes, sells them and he is becoming known in the old school BMX world.  It has been fun to see a hobby turn into such a passion for him.
I know that we are very respectful towards each others passions because we both have them!
I think it is crucial to the life we lead.
We each are constantly making time for each other because we both truly know how important it is.
This summer Kelly has been having a lot of fun racing old school BMX bikes locally.
This is the first summer he has raced since he was a teenager.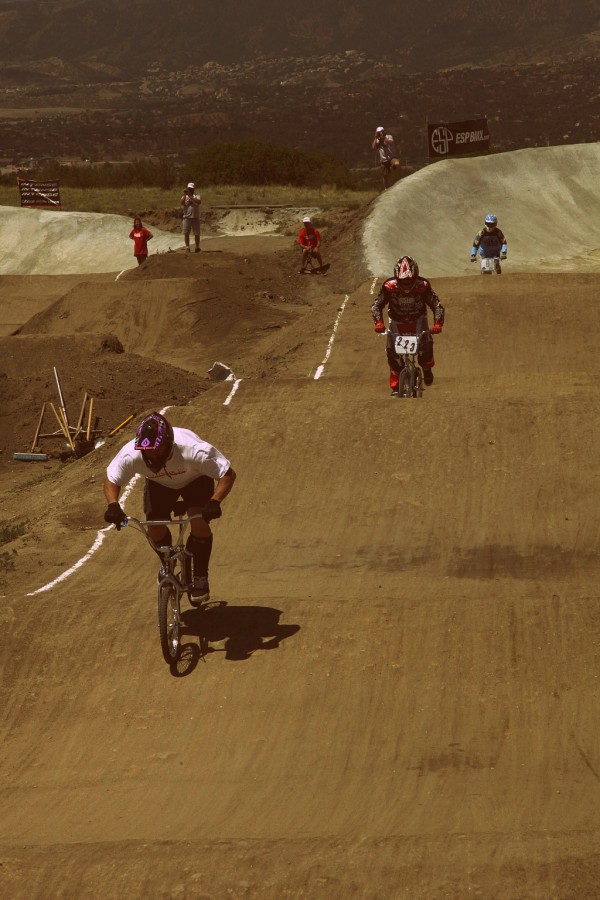 Last weekend we all went to cheer him on…..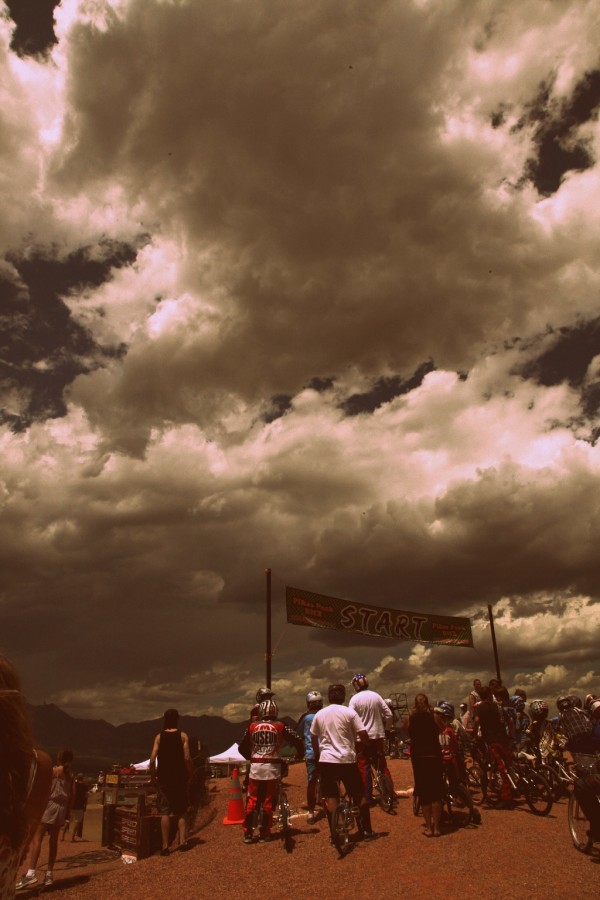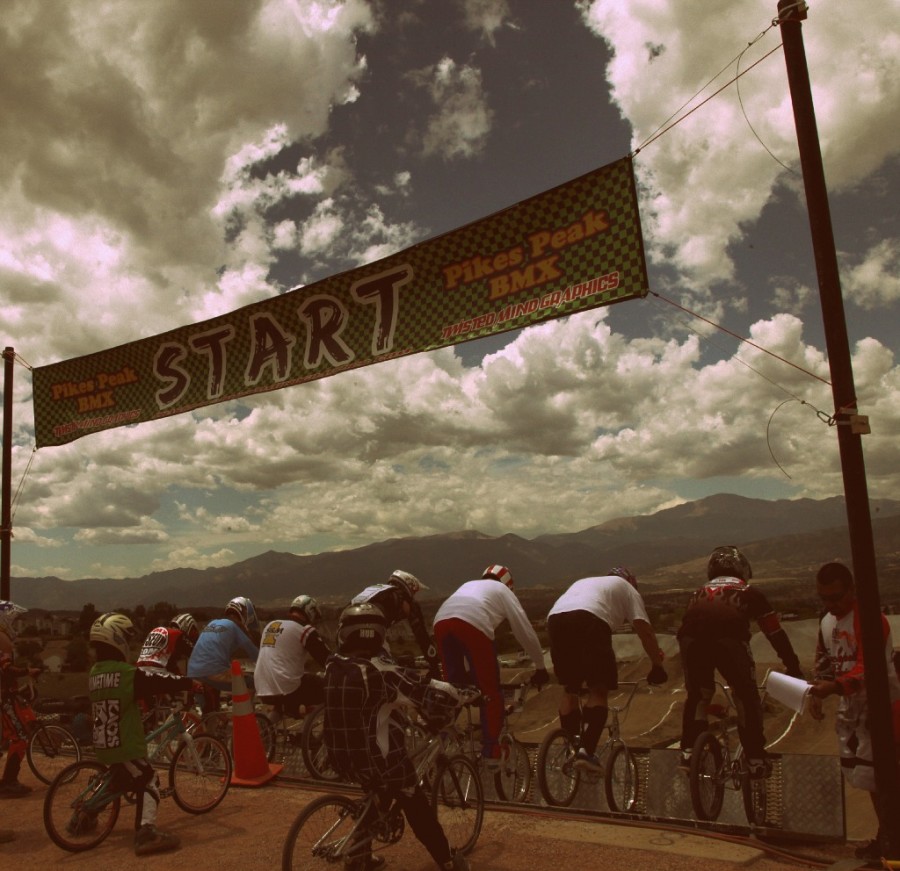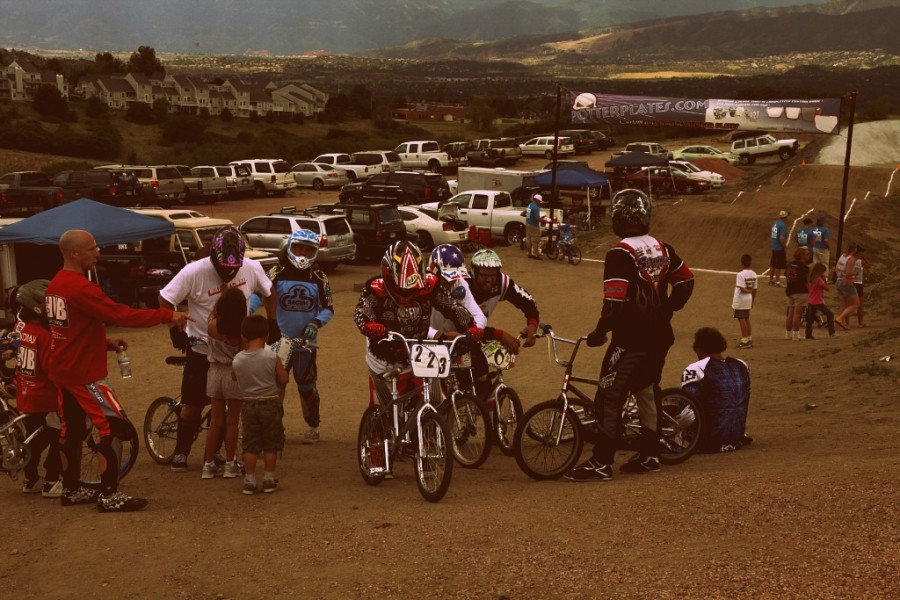 (being mobbed by their fans)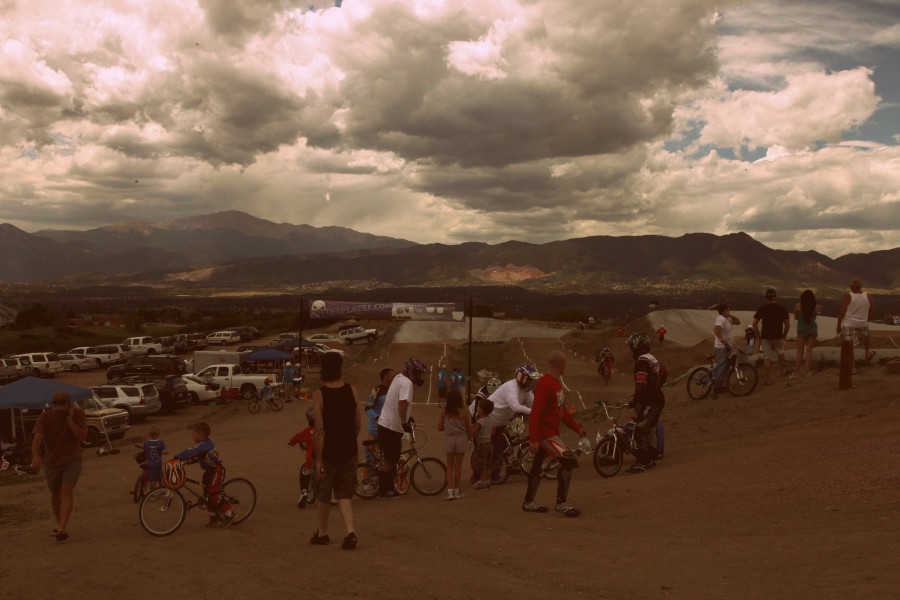 (Not too shabby of a backdrop for a race)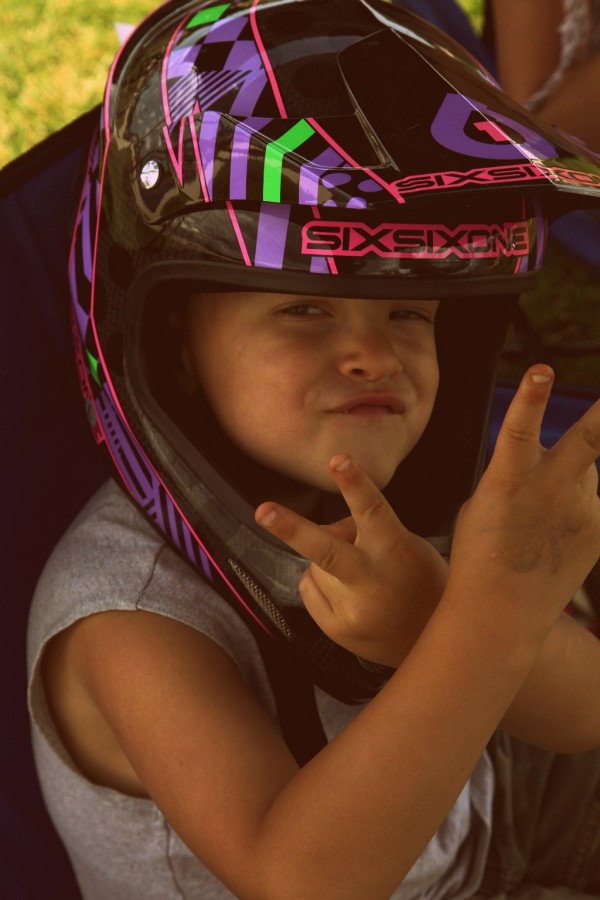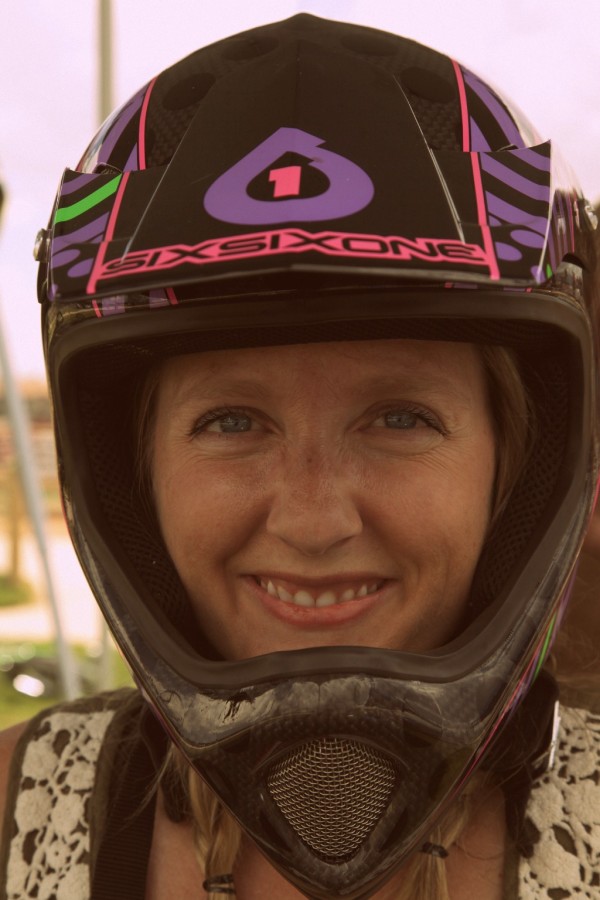 I have no words…and obviously no pride!
Bottom line…if your husband has a hobby go find yourself one.
If you want your husband to understand your passions…encourage him to find his own.