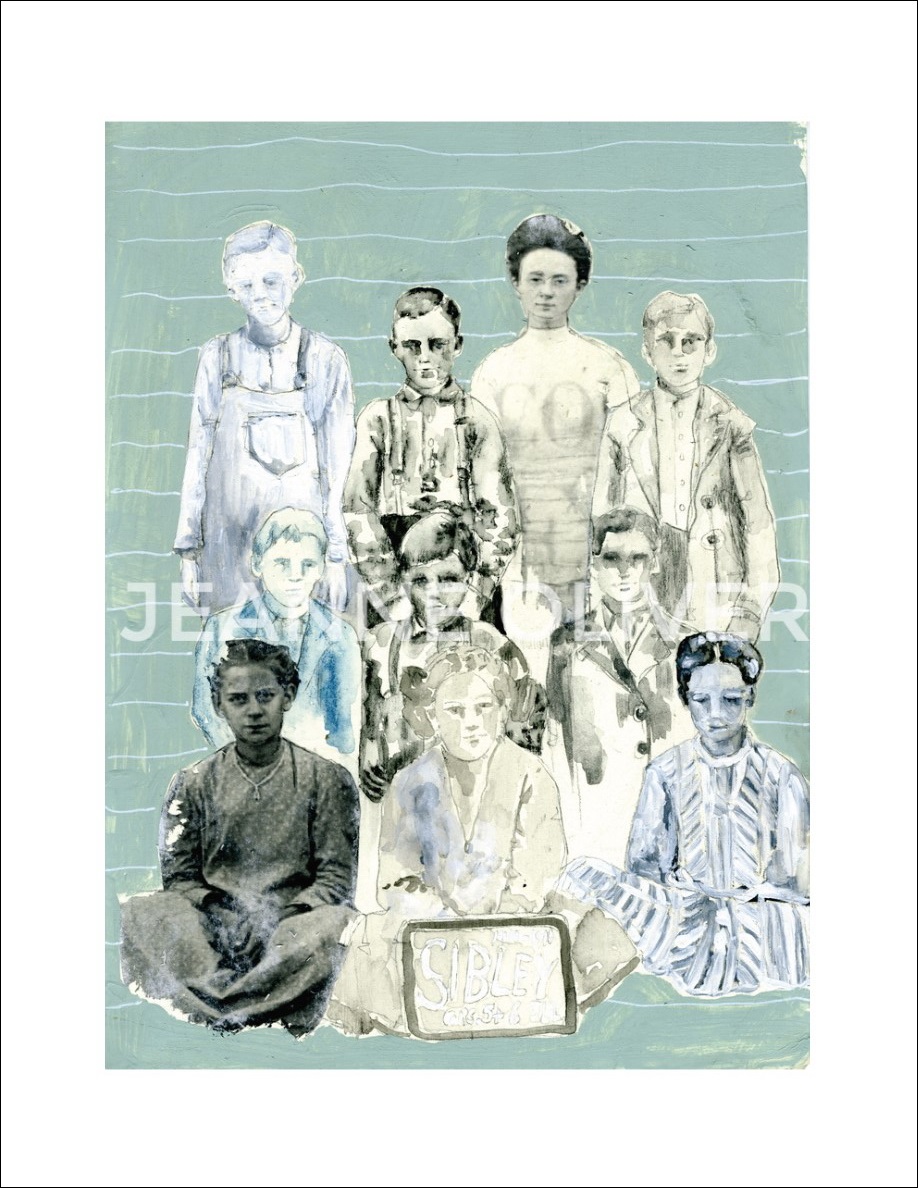 I am so excited to offer two brand new prints from original art created for my book The Painted Art Journal.
Class Photo was inspired by a vintage school photo and the original was created with acrylic paint, graphite, charcoal, Stabilo and image transfers.
Breathe in the Peace, Blow out the Butterflies was inspired by my childhood…
When Jeanne was sick as a little girl her mom would tell her to breath in health and healing and blow out all of the sickness. When Jeanne's children would be nervous before piano recitals or public speaking events and they would talk about getting butterflies and being nervous she would say, "Breath in the peace and blow out the butterflies". This piece represents childhood, family, the intention of her mom's words and her own over her children and the gift of being quiet and still.
The original was created with acrylic paint, vintage ephemera, mark making, charcoal, stabilo, graphite and image transfers.
Each print is titled and signed. I can't wait to wrap them up for you!