I am a little late in the day for my Friday post with gift ideas.
All of the shops I share are small shops that either sell vintage or make all of their products.
I hope you take a minute to look at their beautiful shops and hopefully even find a few things for someone special or yourself.
I hope you had a wonderful Thanksgiving.
I will be back Monday with a little recap from our day and the launch date for the new line.
See you on Monday!
Vintage grain sack from French Larkspur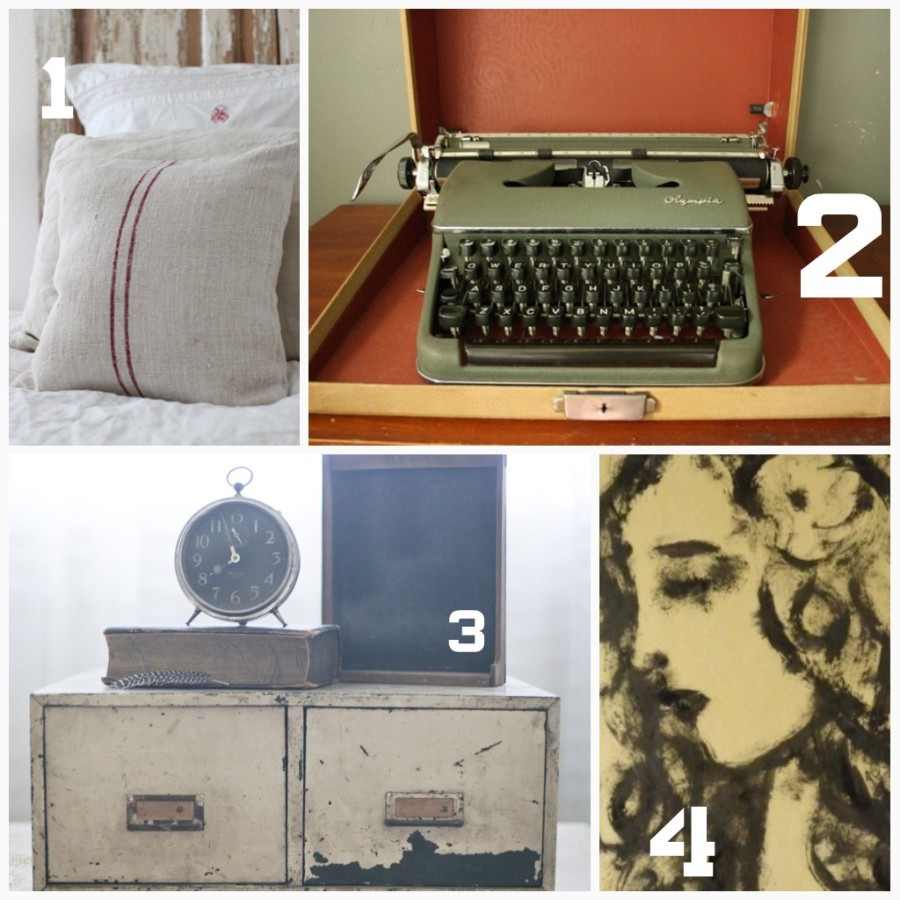 1. grain sack pillows from Dreamy Whites
2.vintage typewriter from Advintageous
3. vintage file drawer from Sadie Olive
4. sketch from xPreston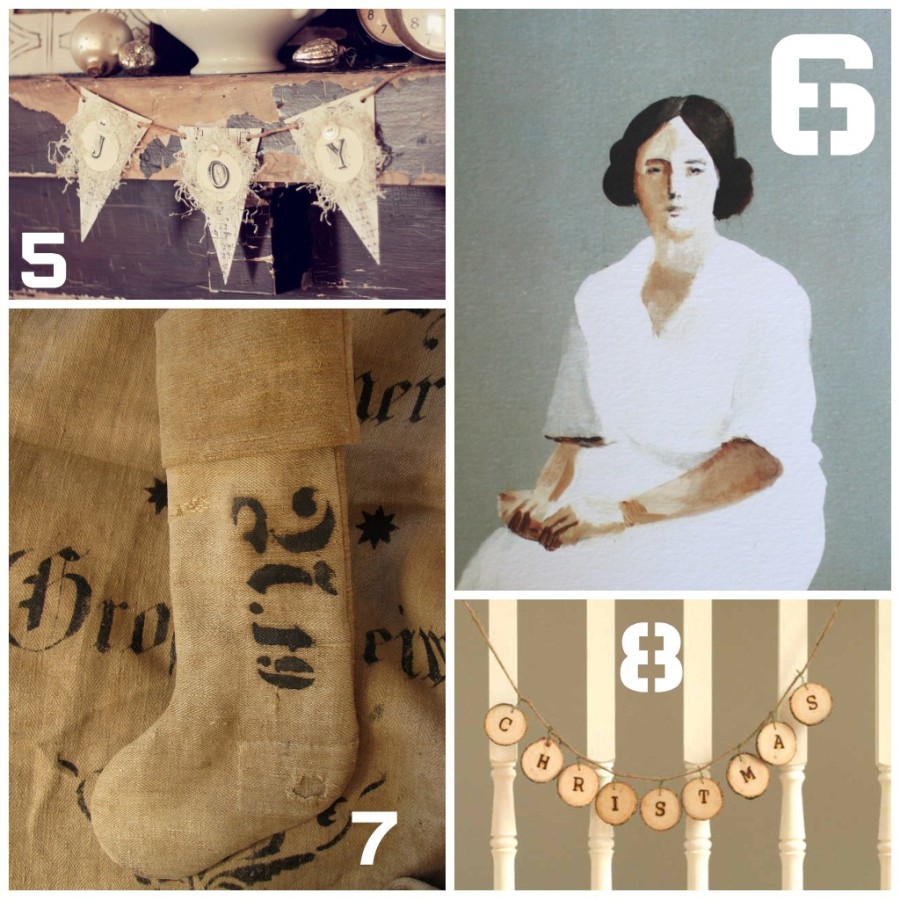 5. paper garland from Alices Looking Glass
6. print from Tush Tush
7. vintage grain sack stocking from Pillow Beach
8.  wood garland from Little Wee Shop

9. tea towels from Jennifer Rizzo
10. vintage quilt from Sadie Olive
11. grain sack lavender pillows from Dreamy Whites