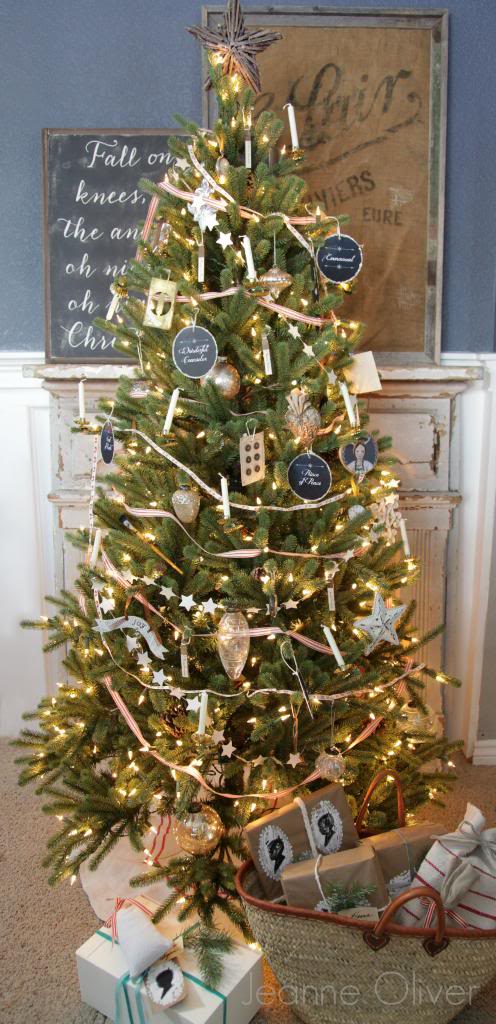 If you have had a chance to see our home dressed up for Christmas you will see over and over that I love vintage.
I love beautiful things that tell a story.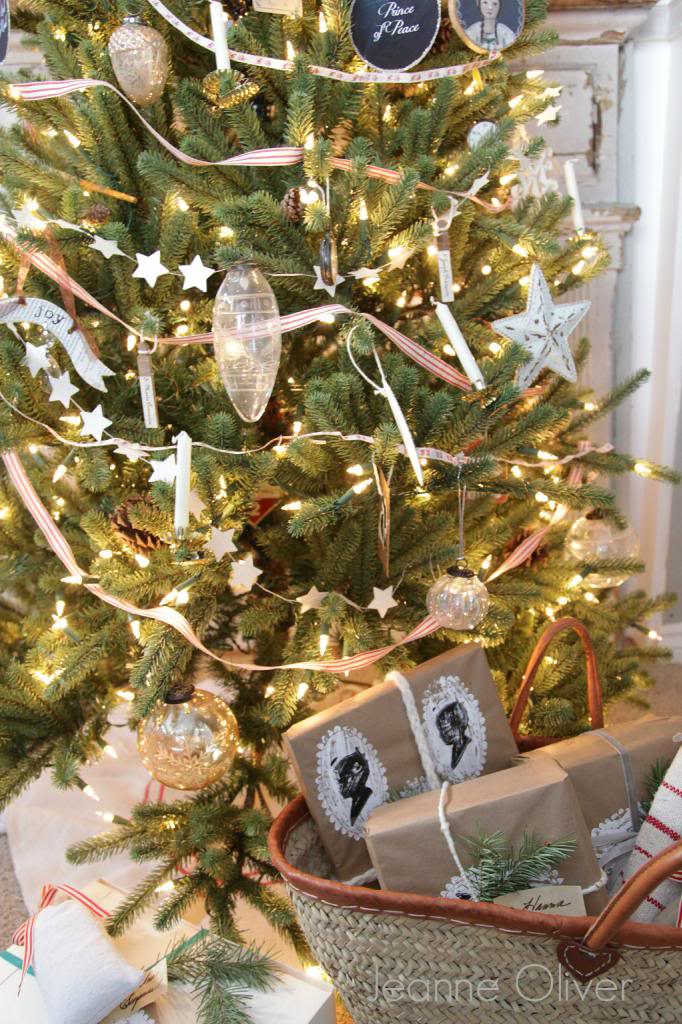 No matter where we travel I am always drawn to the art and the history of the culture.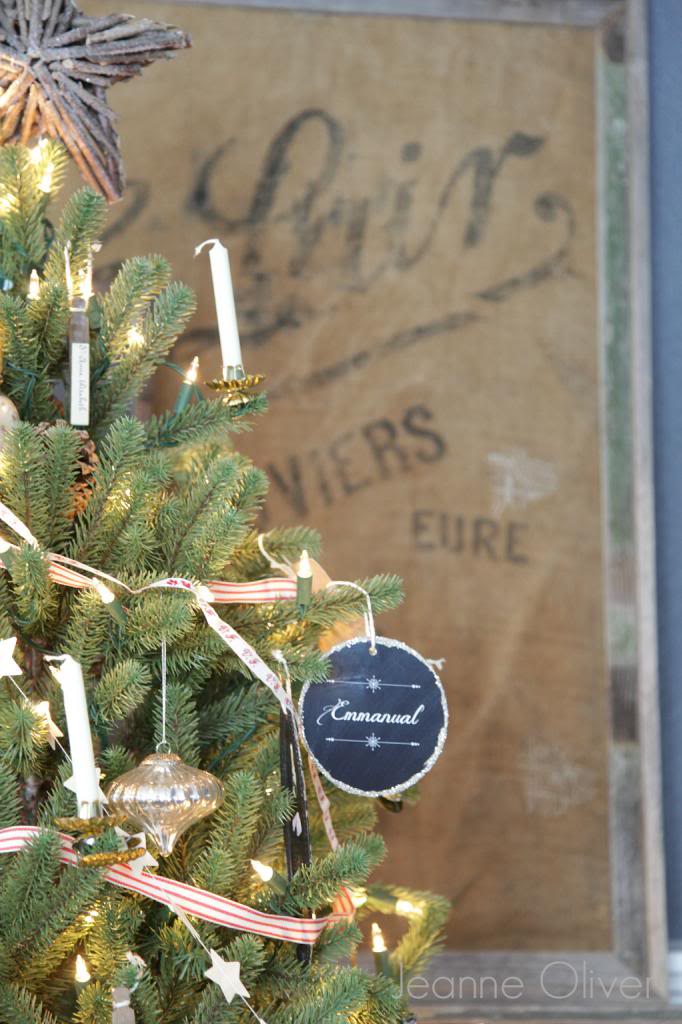 If I have the choice to buy something new or go searching for something that may be a bit tarnished…I usually choose the tarnished.
Even when decorating I search for ways to incorporate my love of vintage, art, textures and layers.
I think that sometimes the holidays can feel overwhelming if you think your home, your tree or your gifts need to look like others.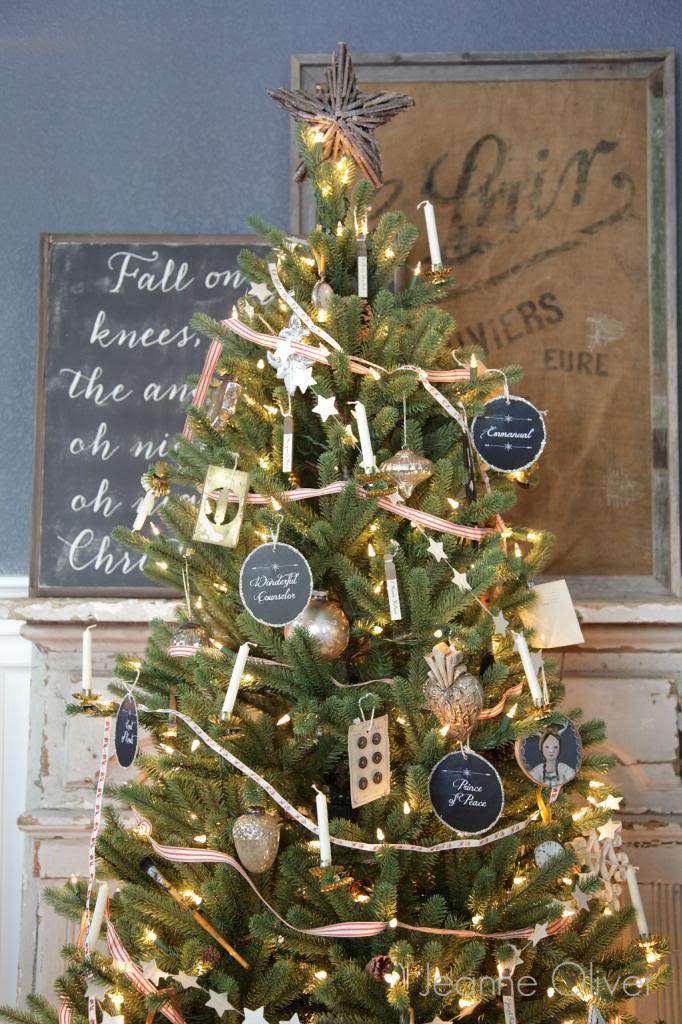 We all have a style and have beautiful things that we surround ourselves with.
You don't need to look far to find the inspiration you need for your whole home this holiday.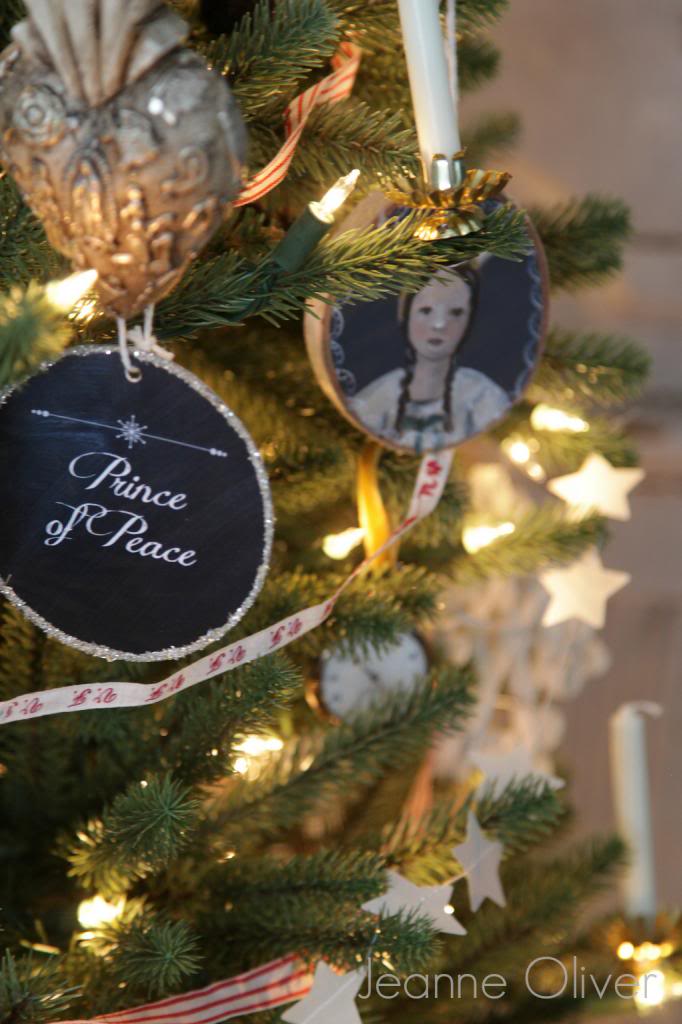 This year when I was offered the opportunity to try a Balsam Hill tree I jumped at the chance.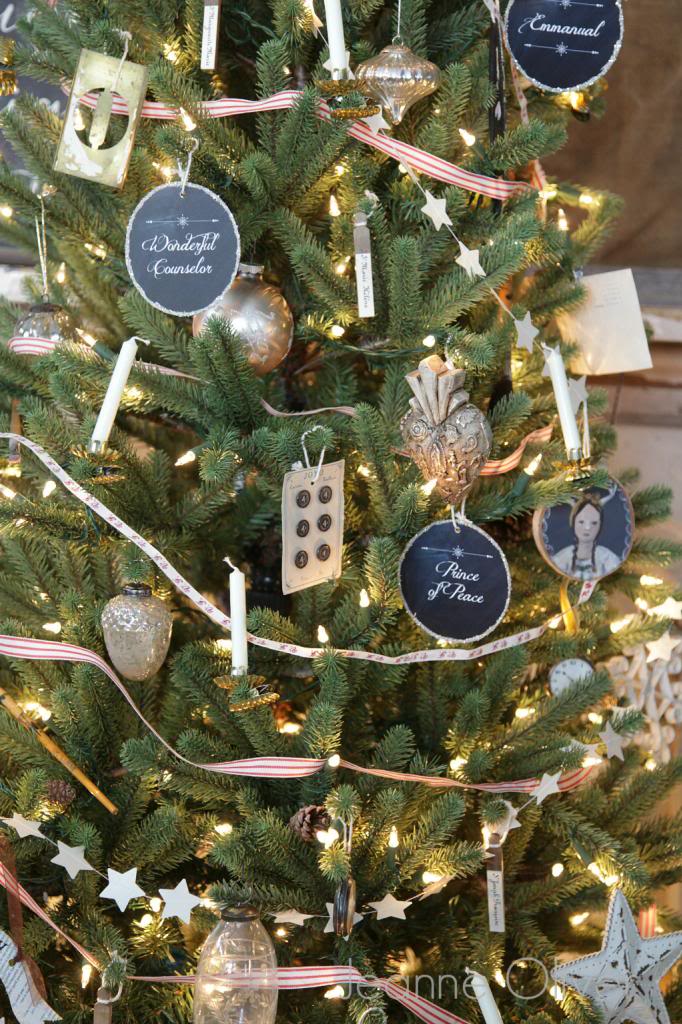 I decided to put the tree in my art studio and to make the theme of the tree the vintage items that I have around my studio.
My son and I were dumping out vintage hardware, crystals and vintage treasures from my trips in Europe, Mexico and even local flea markets.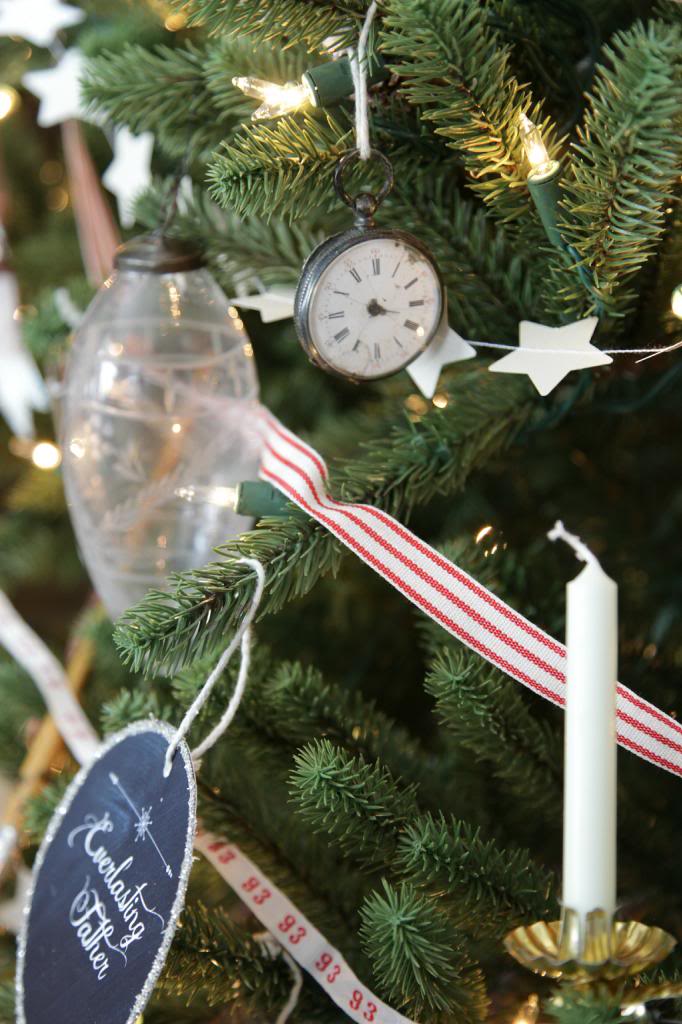 Before long I had vintage French pocket watches, French laundry labels, French convent chore name sticks and vintage buttons ready to decorate the tree.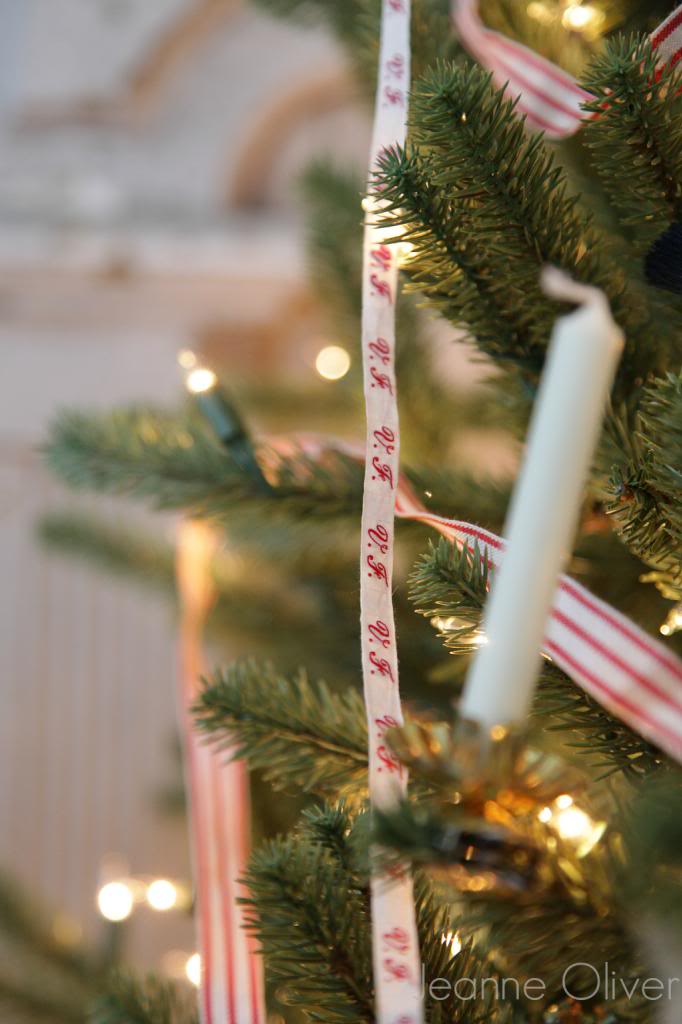 I found some of my favorite ornaments, some red ticking ribbon, star garland and starting playing with the tree.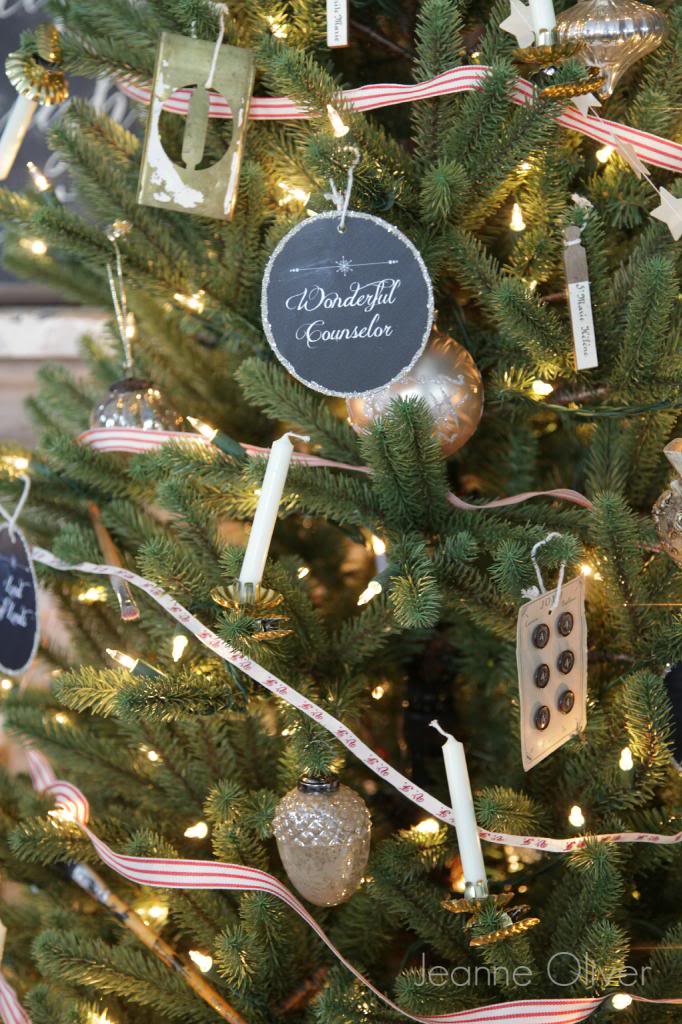 It seemed perfect to make the final touch to the tree some pine cones I had collected in our neighborhood, simple cream candles, "chalkboard" ornaments created from Pickmonkey and of course the star made of twigs.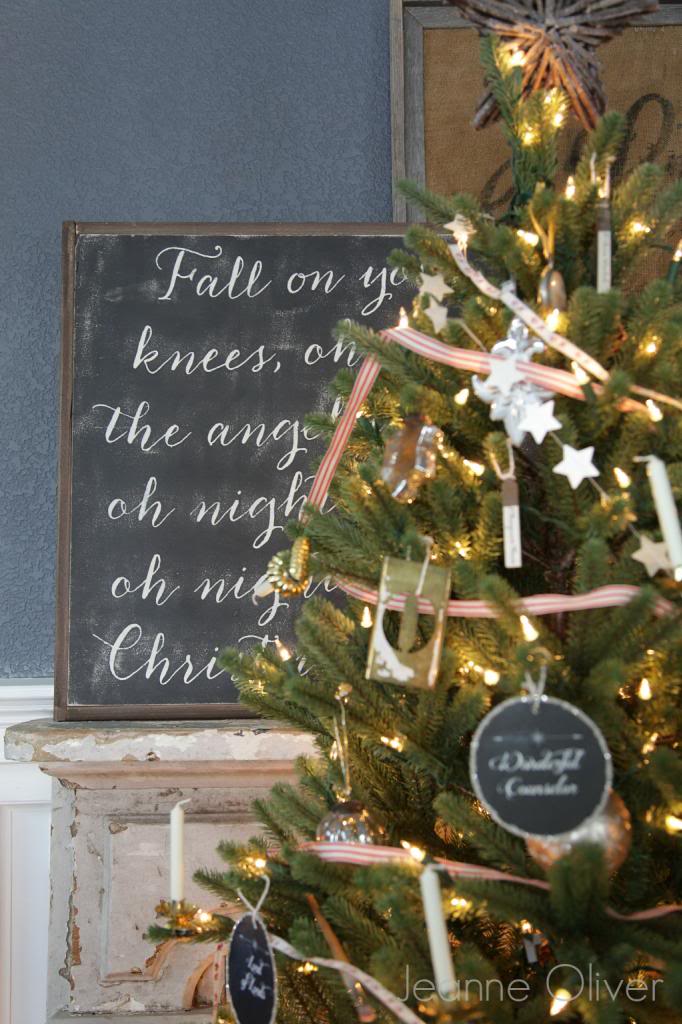 Under the tree was my beautiful vintage grain sack tree skirt and packages wrapped with our hand stamped wrapping paper.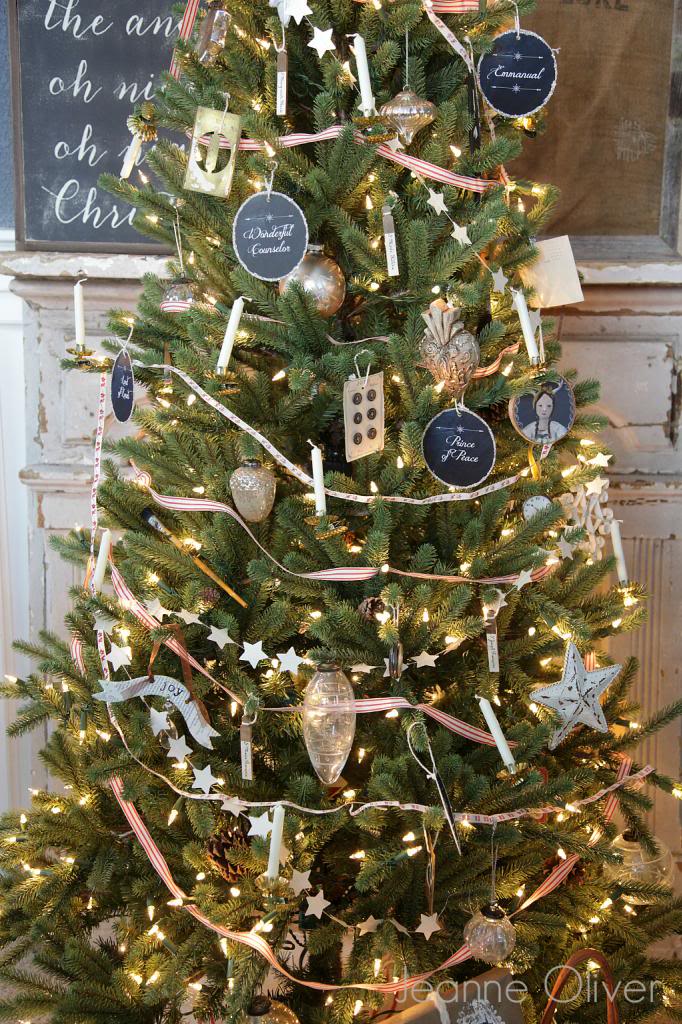 I want to fill our home with beautiful items that we can use.
Look around your home.
What are you drawn to and what do you collect?
Have you ever thought to decorate with your vintage china, your grandma's lace or your favorite art supplies?
Did you notice that I snuck three vintage paintbrushes in my tree?
It is in my art studio…why not!
Do you crochet or knit? Your tree would look stunning with crocheted garland and ornaments.
Your tree would look amazing with white lights, berries and a pine cone garland.
How about decorating your tree with white lights and black and white photos of your family tree?
Your decor should reflect you, your passions and your family.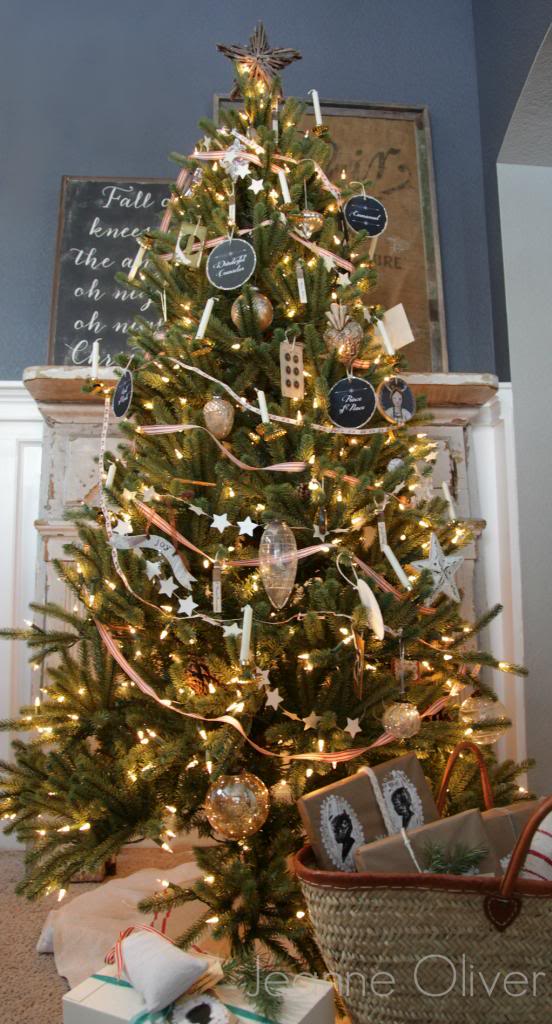 **********
When I was asked to go to the main page of Balsam Hill and pick out a tree I felt completely spoiled.
I sat with my children looking at all of the trees and to be honest…it was hard to choose.
We finally decided on the Nantucket Blue Spruce Christmas Tree because of the color, how real the branches looked and it was a smaller tree.
We chose the 6 1/2 foot and prelit with white lights.
I thought it looked beautiful in the photo without one ornament.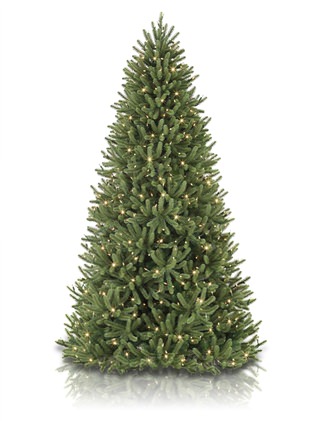 I am a live tree girl so I didn't know what to expect.
When the box arrived I asked Kelly to open the box and help me put it together because…
1) I don't like to read directions
2) I don't like to read directions
Kelly called me to the garage 5 minutes later.
He started to laugh and told me to look at the tree.
I was worried.
Then I saw what he was talking about.
It was perfectly put together in minutes.
I think it took him longer to open the box than put the tree together.
He told me I could have done it without reading directions:-)
The tree was gorgeous. Serious!  So pretty and came in three sections that snap into each other and it is all prelit.
When we put it into my studio to decorate it my son touched it and still asked if it was real.
I think THAT is impressive.
I think we should also go back to the fact that you won't have to read any instructions:-)
Thank you Balsam Hill for the beautiful tree!
Here is a sneak peek at the gorgeous (and I mean gorgeous) tree of Courtney of French Country Cottage.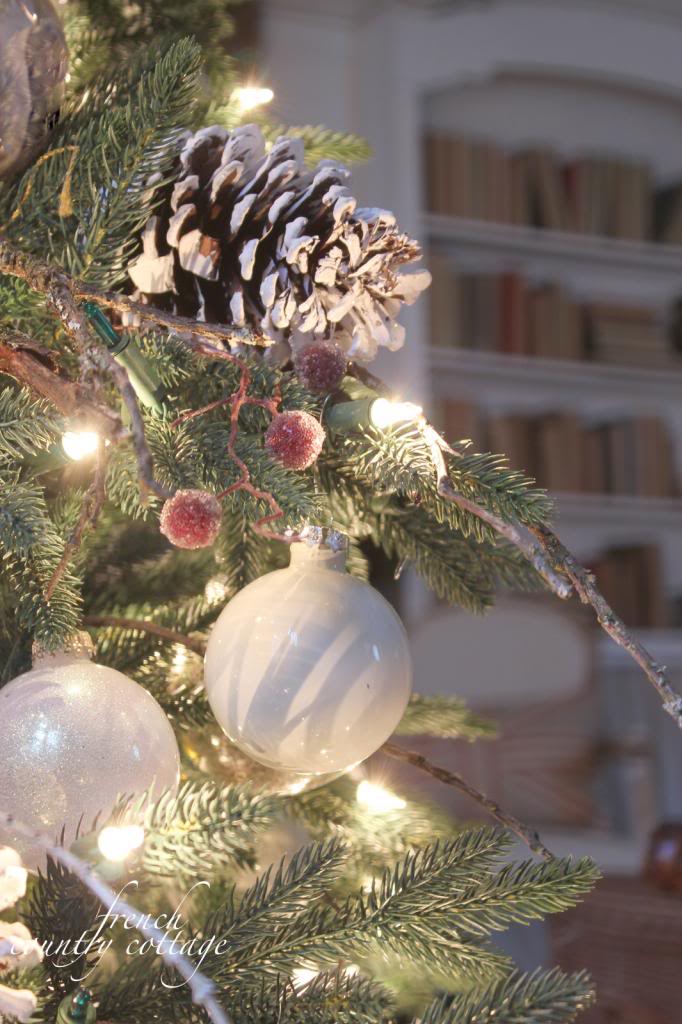 I am honored to be sharing my Vintage Christmas Tree as part of
Balsam Hill's 12 Bloggers of Christmas Series!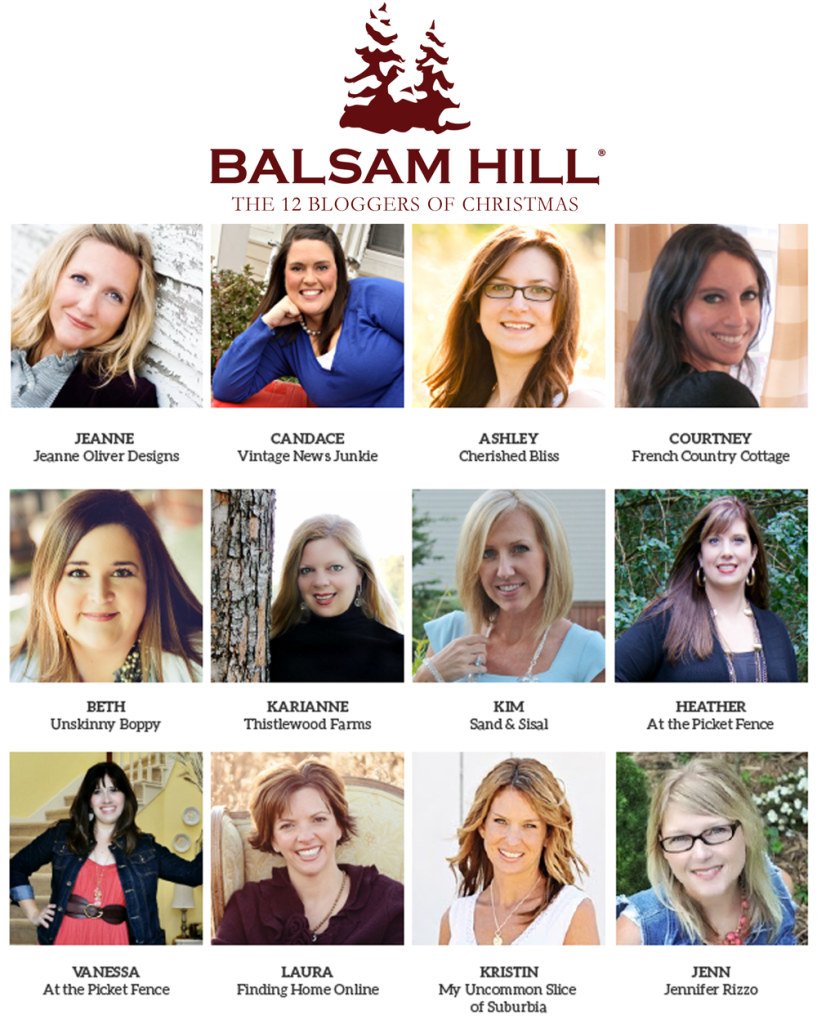 Here are the links to all of the Christmas tree posts.
Monday December 2nd:
Tuesday December 3rd:
Candace (Vintage News Junkie)
Wednesday December 4th:
Kristin (My Uncommon Slice of Suburbia)
Thursday December 5th:
Friday December 6th:
Courtney (French Country Cottage)
Saturday December 7th:
You will love all of the inspiration!