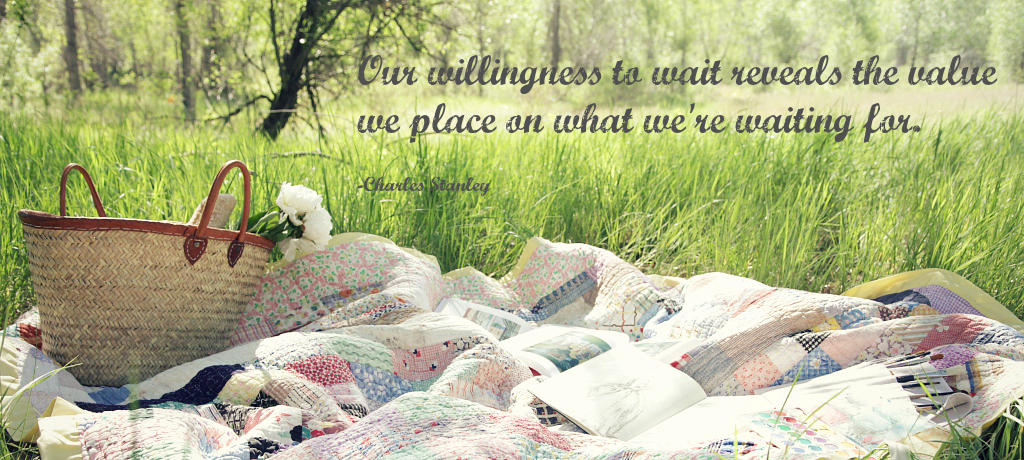 There is one place we are all at again and again in our lives.
You would think with this much practice we would be so much more graceful handling it and learning from it.
No matter your age or where you are at in your life we are constantly in a state of waiting.
Waiting to grow up
Waiting to leave home
Waiting to love someone
Waiting to figure out your calling
Waiting to find the person to spend your life with
Waiting for a relationship to heal
Waiting to have a family
Waiting for a promotion
Waiting to start your own business
Waiting to forgive
Waiting to travel
Waiting to use your gifts
Waiting to say goodbye
The list could go on and on.
What my younger self never understood is that the waiting…is all about getting you ready.
I know so much more about myself and this waiting than I have in the past.
I have known for many years now that there is a calling on my life and I believe it will be in a specific area.
When I look back over the past 7 years of my business I can in hindsight see what each step has prepared me for.
Only through experience, trust and knowing myself and the Lord better do I now know that it hasn't happened yet because I am not ready yet.
I am in the waiting.
But, aren't we always?
I trust that when I am ready that the next door will open and that in the waiting I am getting ready for what is next.
In the waiting we don't need to rush it, get anxious or doubt that we have a path.
Take a deep breath and be ready for it.
Don't be so anxious and controlling about what is next that you aren't being present in what can be learned today.