Good Morning!
I have been meaning to add this print to the shop for months now and TODAY was finally the day to do it!
You can now order the print of the original "She Walks in Beauty".
To read more about the print or to order one for yourself click HERE.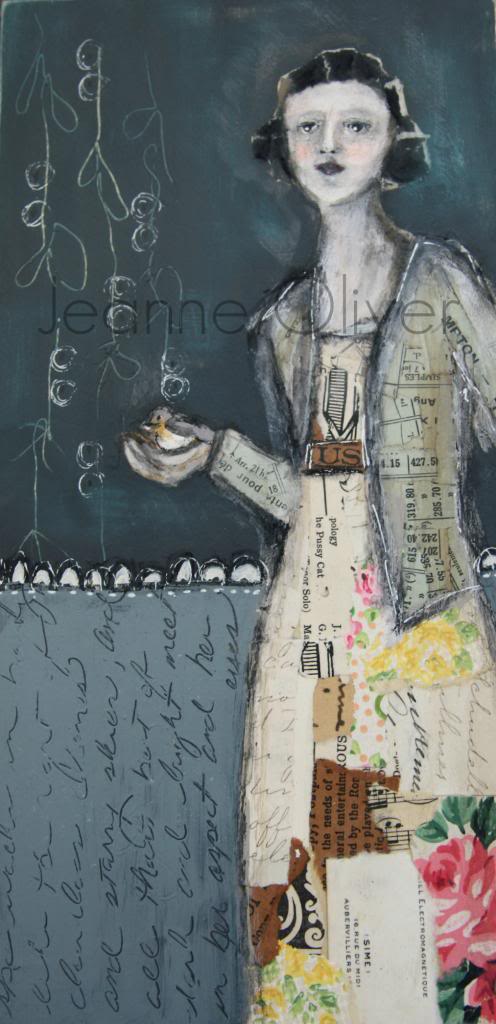 ******
I also have some originals in the shop if you have been waiting for one to be available.
"The Greatest of These is Love"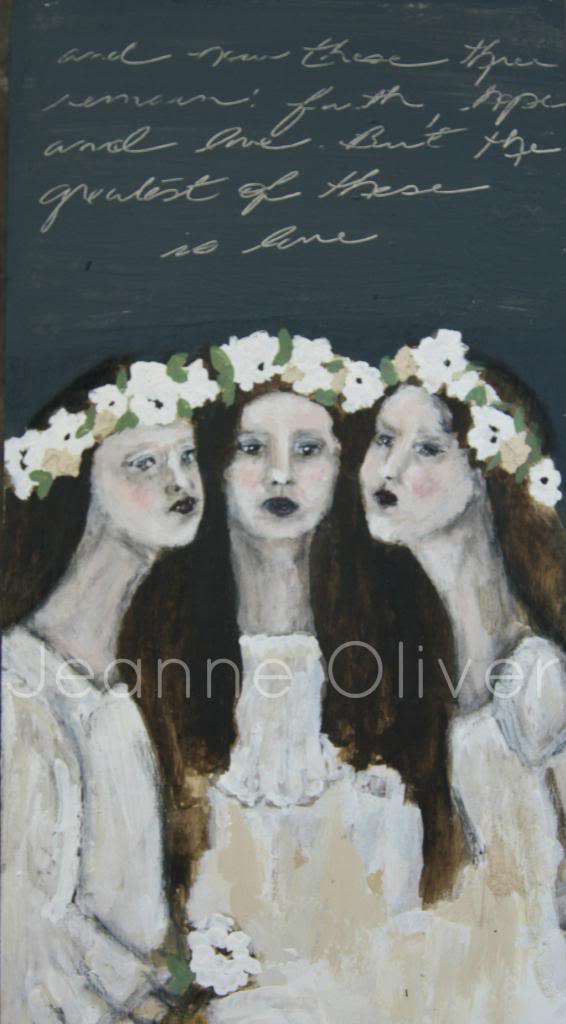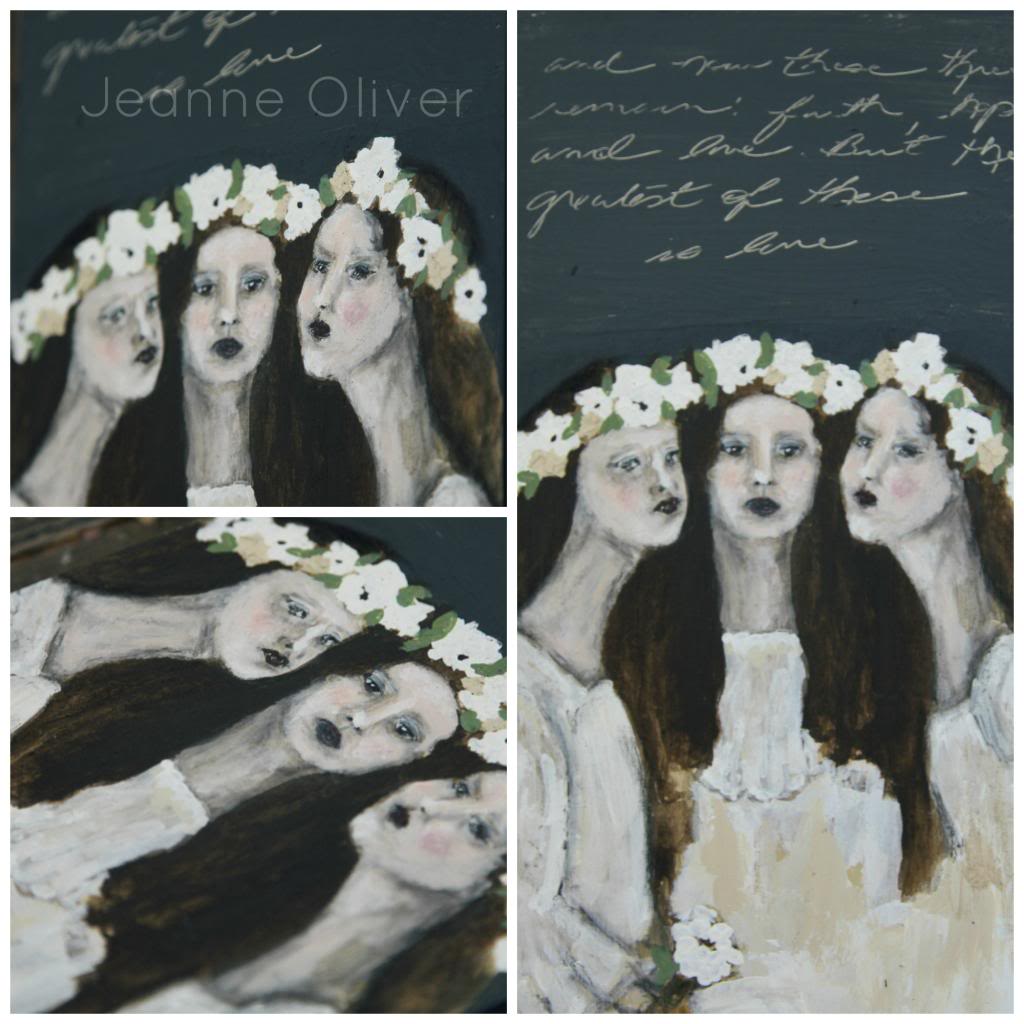 This painting is of three young girls all dressed in creams and whites.
On their heads are floral wreaths.
The words etched into the paint are…
And now these three remain: faith, hope and love. But the greatest of these is love.

I Corinthians 13:13.
This painting is on a birch deep panel board.
It measures 6″ x 12″ with a 1″ painted side.
$198.00
To read more or purchase click HERE.