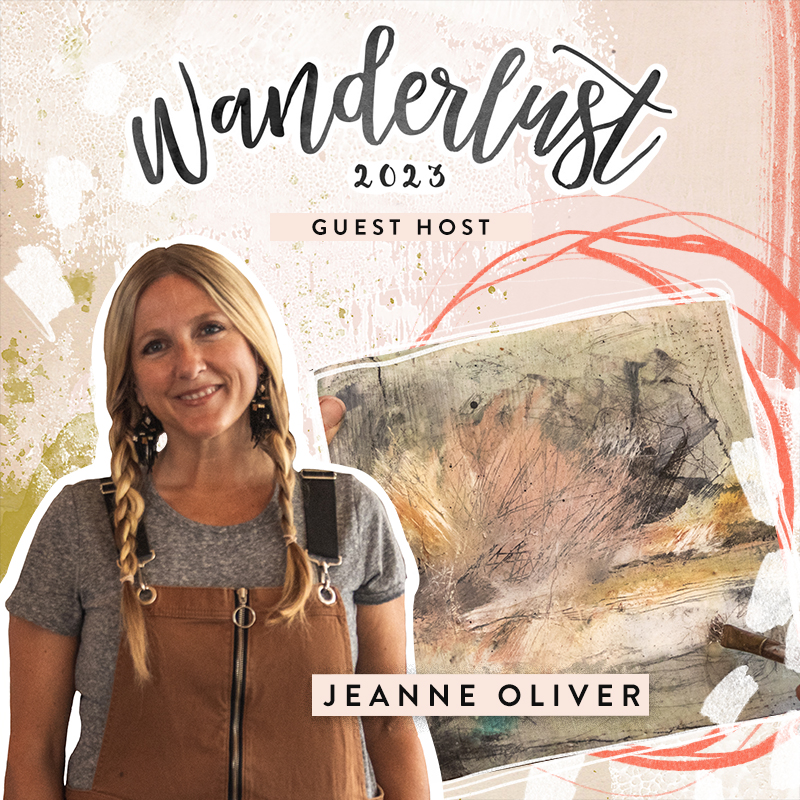 Do you want the most powerful tool to help you practice art regularly whilst learning all about supplies and techniques through step-by-step videos?
Do you want to finally unlock your full artistic potential?
Do you want your art practice to feel truly freeing and joyful, rather than limited and rigid?
Do you want to start using the supplies that you've collected but never used to their full potential?
Do you long for connection with people who share your desire for self-expression?
Do you want to get to grips with art supplies and start using them with joyful confidence?
Answered a big sparkly YES to any of these questions?
Read on because Wanderlust is for YOU!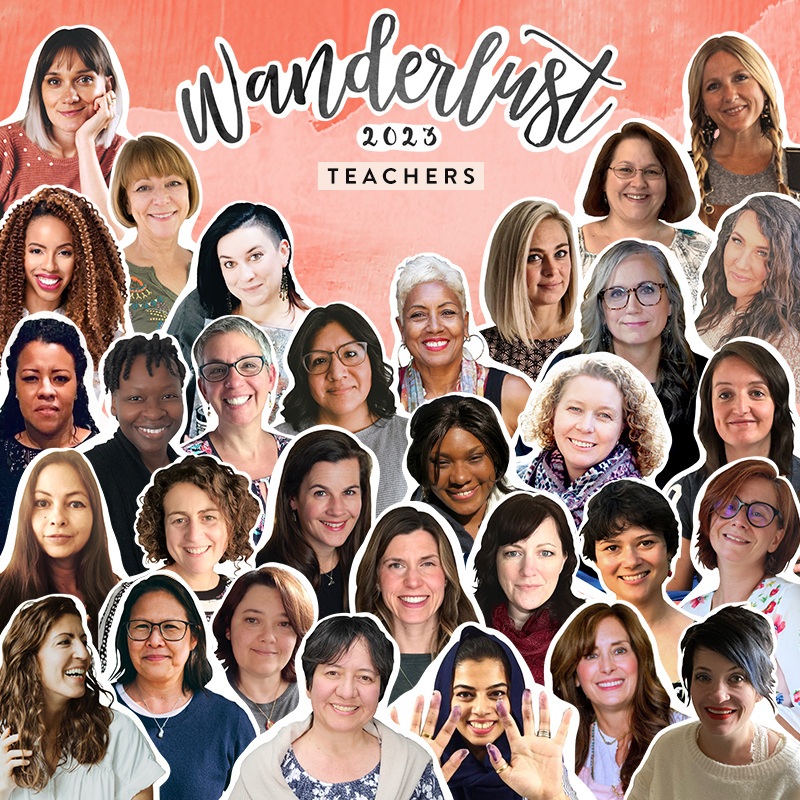 YOU GUYS! THIS is the only year long online workshop I ever say YES to! I am thrilled to share that I am back as a teacher for Wanderlust 2023!  Wanderlust 2023 is 55 mixed-media lessons, all downloadable and yours to keep forever. Plus handouts, a creative community, and a whole bunch of bonuses which are available as soon as you sign up. All this for only $89 US (making each lesson only $1.60!). It starts on the 6th of January, but it's worth signing up now as we have this special price only for the first 2000 Adventurers.
Click HERE to get the early registration price of $89! for this year long workshop!