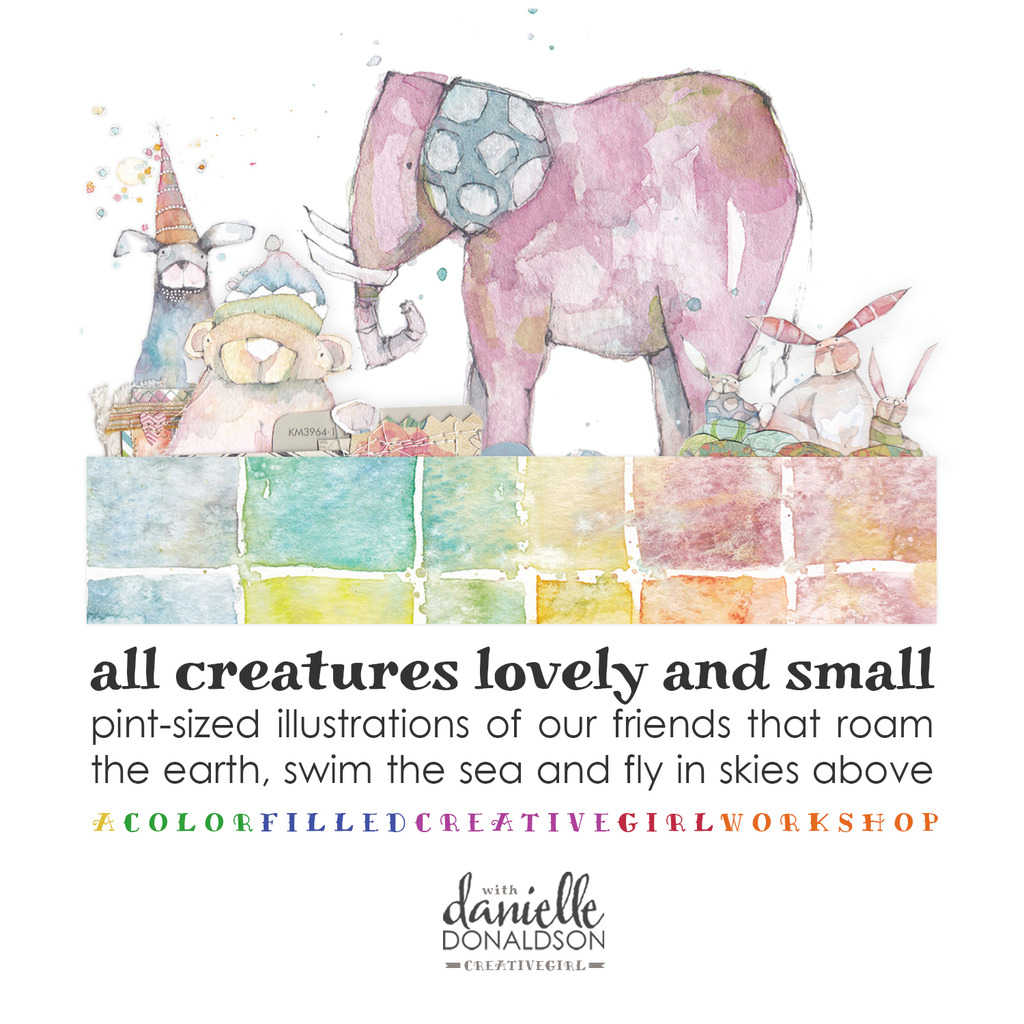 I am honored to announce that artist Danielle Donaldson will be bringing her watercolor magic back to the Jeanne Oliver Creative Network with her newest online course All Creatures Lovely and Small!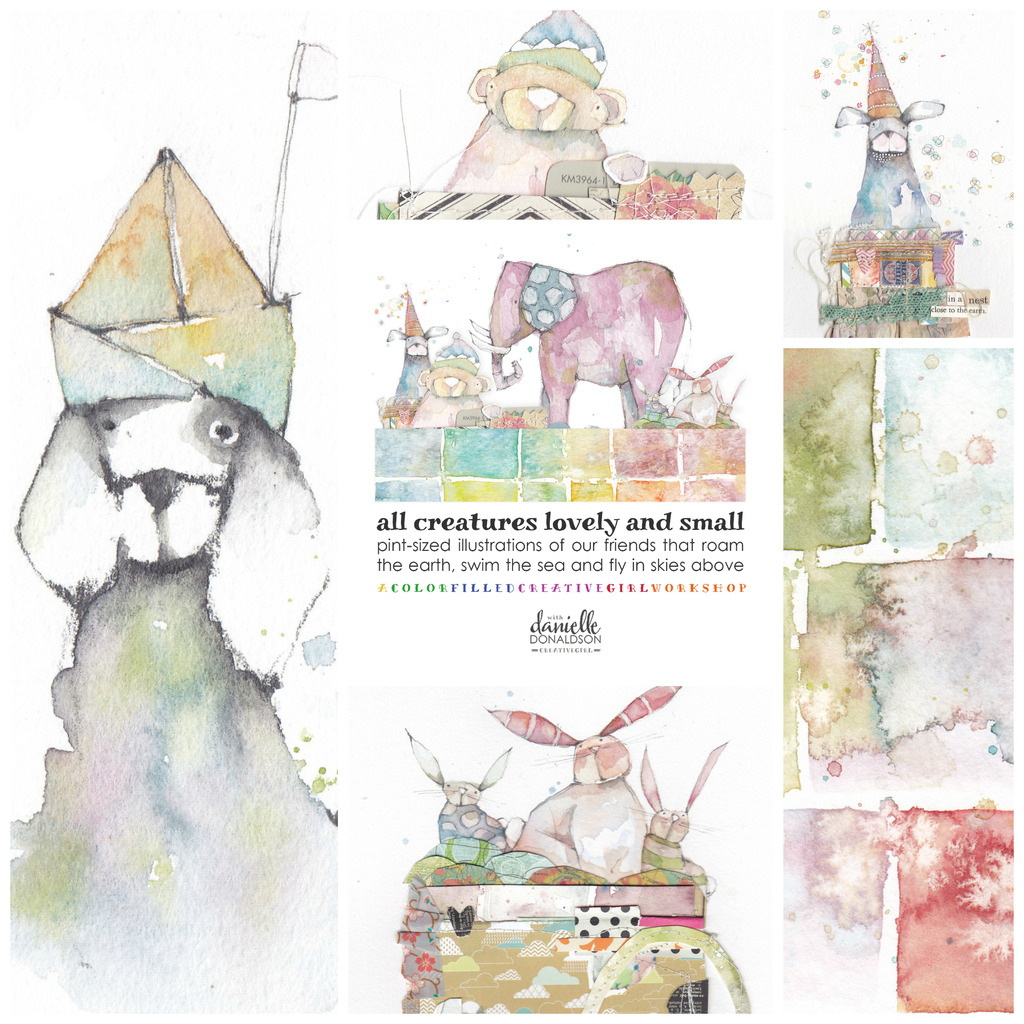 Ellies, pups and bunnies, oh my! One whole week of online creative goodness! We will start off our week with a good dose of danielle-ish color theory. This isn't your everyday color-wheel stuff. As a matter of fact, it is kind of the opposite. You'll learn how to work with color in a whole new way. You'll find your very own colorful voice with a series of simple exercises that will not only build your creative signature but seriously boost your watercolor confidence. Next we'll pick up our mechanical pencils and illustrate some quirky and goodness-filled animal friends. You'll learn how to break down their bits and pieces and then reassemble them in a bunch of different ways. And then we'll add soft, yummy layers of color and delicate details. We'll wrap up our week by building a lovely, layered block of patterned paper, snippets of ribbon and a word or two to give our four-legged friend a place to perch.

Registration is open for this one week course! The registration price is $48 with lifetime* access.
Come on over to read more or to register!
If you are new to our creative network here are easy steps to get you started…
1. Register at jeanneoliver.ning.com (this is free).
2. Once your account is active you are able to take advantage of our free courses, series and even pay for courses.
3. Go to jeanneoliver.ning.com and along the top header click on "COURSES" and you will be able to view all three pages of online courses and free series.
4. To purchase a course please choose your course, click on the +join in the upper right hand corner, pay and you will be INSTANTLY in the classroom.
5. All videos can be found along the right hand side of the page under "COURSE CONTENT".
6. All of our courses are pre-recorded so you can watch at your convenience. The best part is that you have lifetime* access on all new purchases!  Pretty awesome if you ask me.
*As long as we manage the creative network