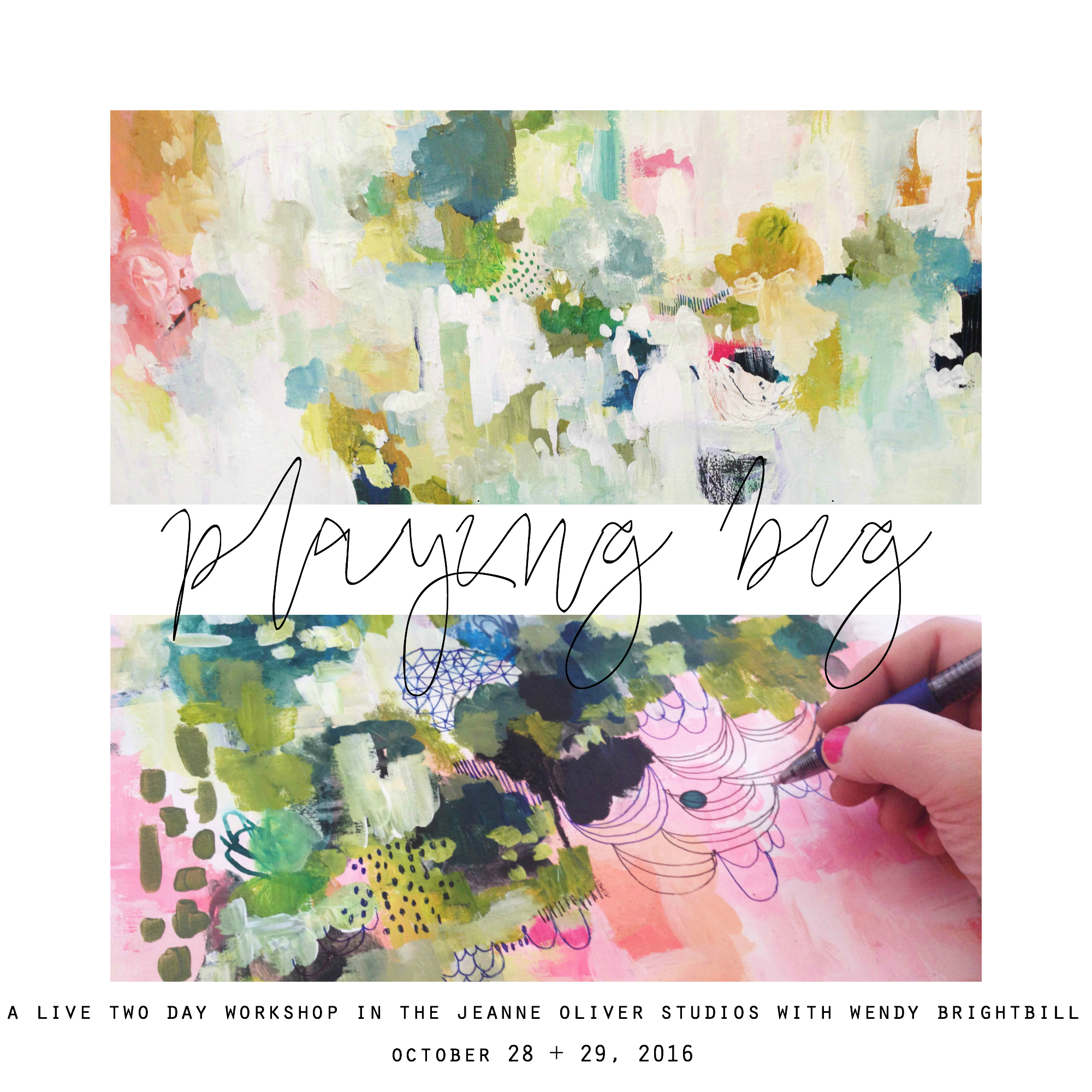 My dear friend and respected artist Wendy Brightbill will be coming to teach at our new studio! This will be the last live workshop of the year at our studios and it will be a workshop that you will not want to miss.
This workshop is a two day event!. Come and read all about. This workshop will sell out so please do not wait too long if you want to register.  Our workshops are about getting away, enjoying the view, being pampered, connecting with other creatives and going home with fresh inspiration that you can apply in your own work.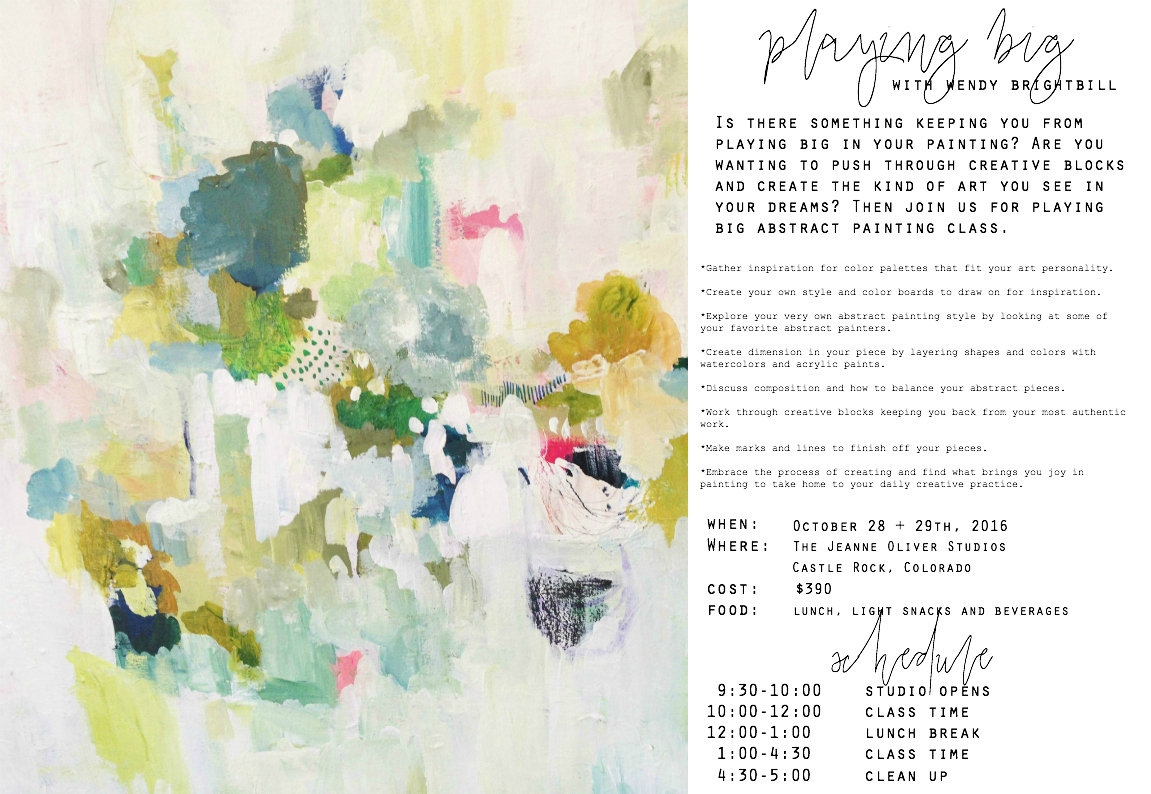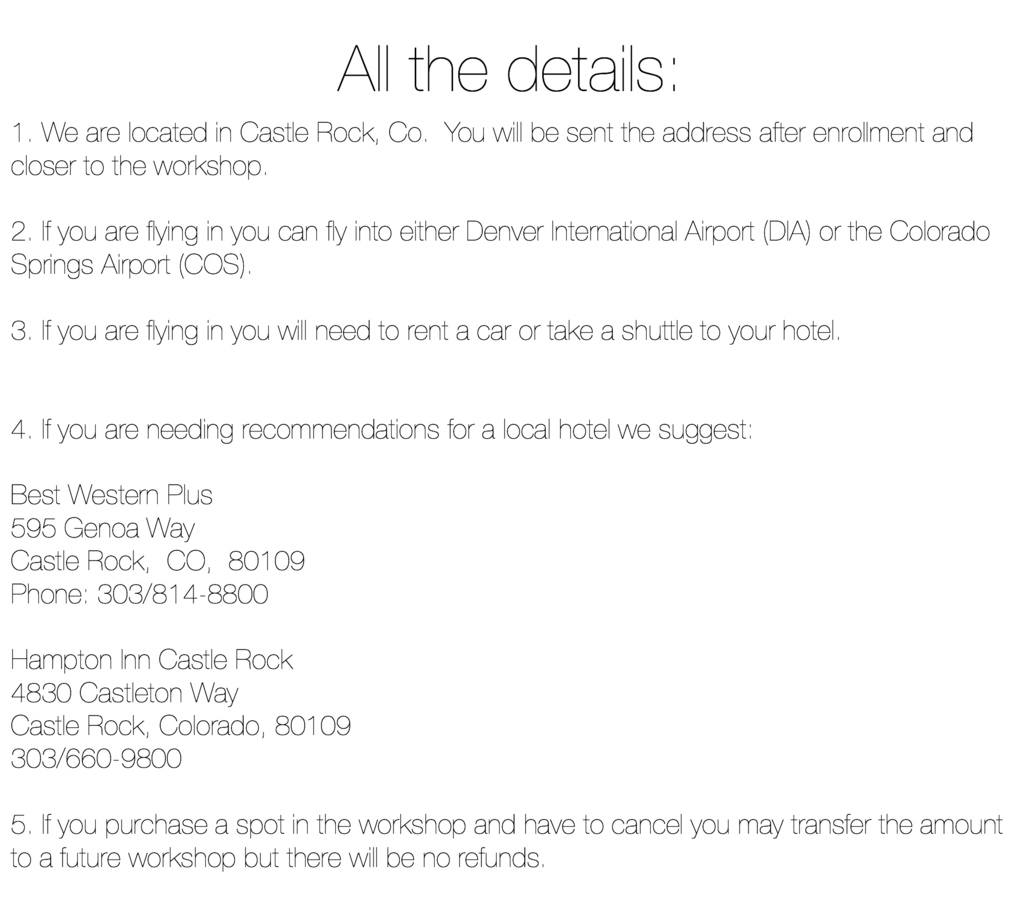 Playing Big Abstract Painting Class
Is there something keeping you from playing big in your painting? Are you wanting to push through creative blocks and create the kind of art you see in your dreams? Then join us for Playing Big Abstract Painting Class.
This last year I noticed that there was a real disconnect in the art that I was making and the art I really wanted to make. For whatever reason, I just wasn't painting what I really wanted to paint. So I gave myself permission to really play big! This class is all about taking big risks and putting it all out there. No holding back!!! Working on a large piece of watercolor paper, we will explore color, mark making, style and composition. Get lost in the process and create with abandon.
Gather inspiration for color palettes that fit your art personality.
Create your own style and color boards to draw on for inspiration.
Explore your very own abstract painting style by looking at some of your favorite abstract painters.
Create dimension in your piece by layering shapes and colors with watercolors and acrylic paints.
Discuss composition and how to balance your abstract pieces.
Work through creative blocks keeping you back from your most authentic work.
Make marks and lines to finish off your pieces.
Embrace the process of creating and find what brings you joy in painting to take home to your daily creative practice.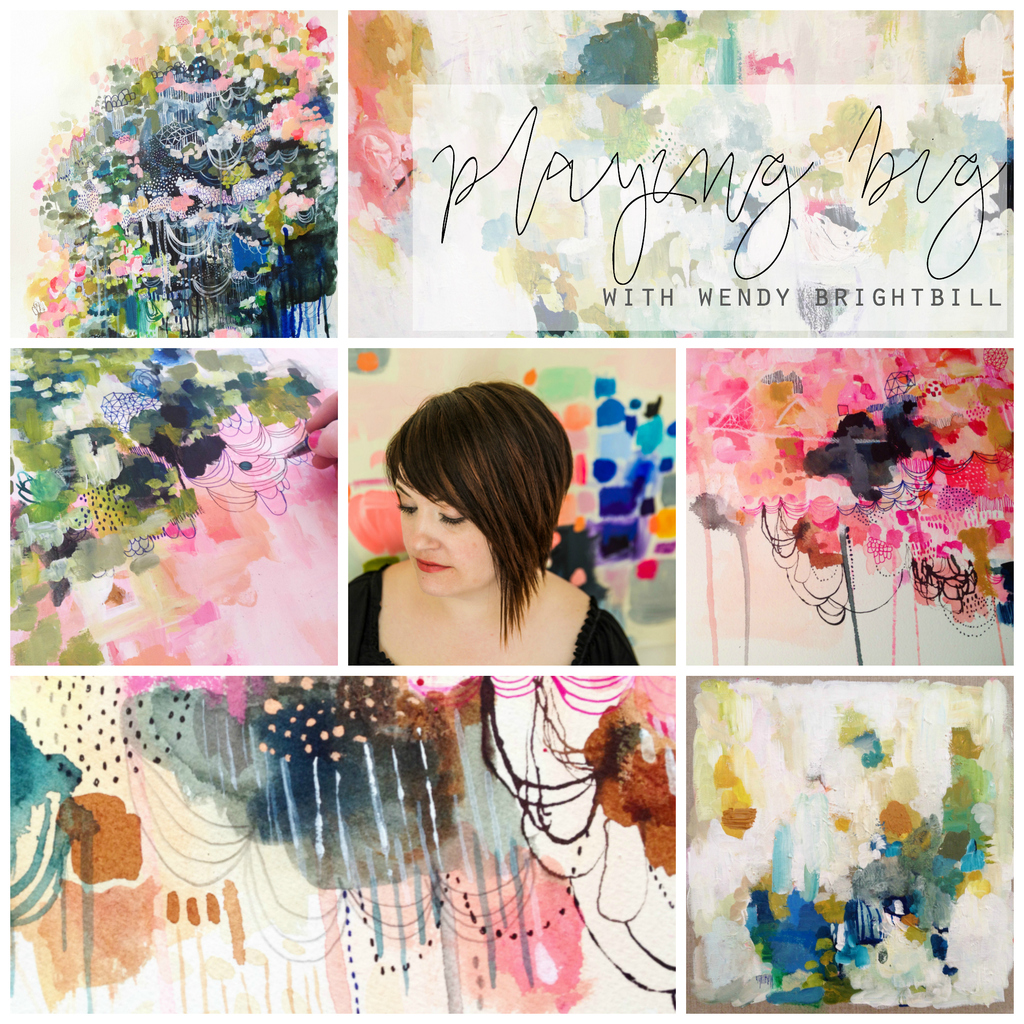 Materials:
4-5 sheets of large watercolor paper (Strathmore 140 lb Watercolor paper 18 x 24)
Large shipping tube to carry your paper (must be 20 inches at least)
artist grade watercolor set
watercolor mixing palette
different sizes of watercolor brushes and acrylic paintbrushes
oil pastels
pens and markers
acrylic paint in your favorite colors (especially white)
Inks in your favorite colors (Ranger color washes, acrylic ink or India inks)
Optional:
photographs or pictures of paintings that inspire you
needle and embroidery floss/thread if you would like to add stitching to your pieces
favorite mark making tools
white acrylic ink
Provided for you:
small moleskin journals to keep track of your style inspiration
smaller pieces of watercolor paper for practice
white uniball signo
A peek into our beautiful studio!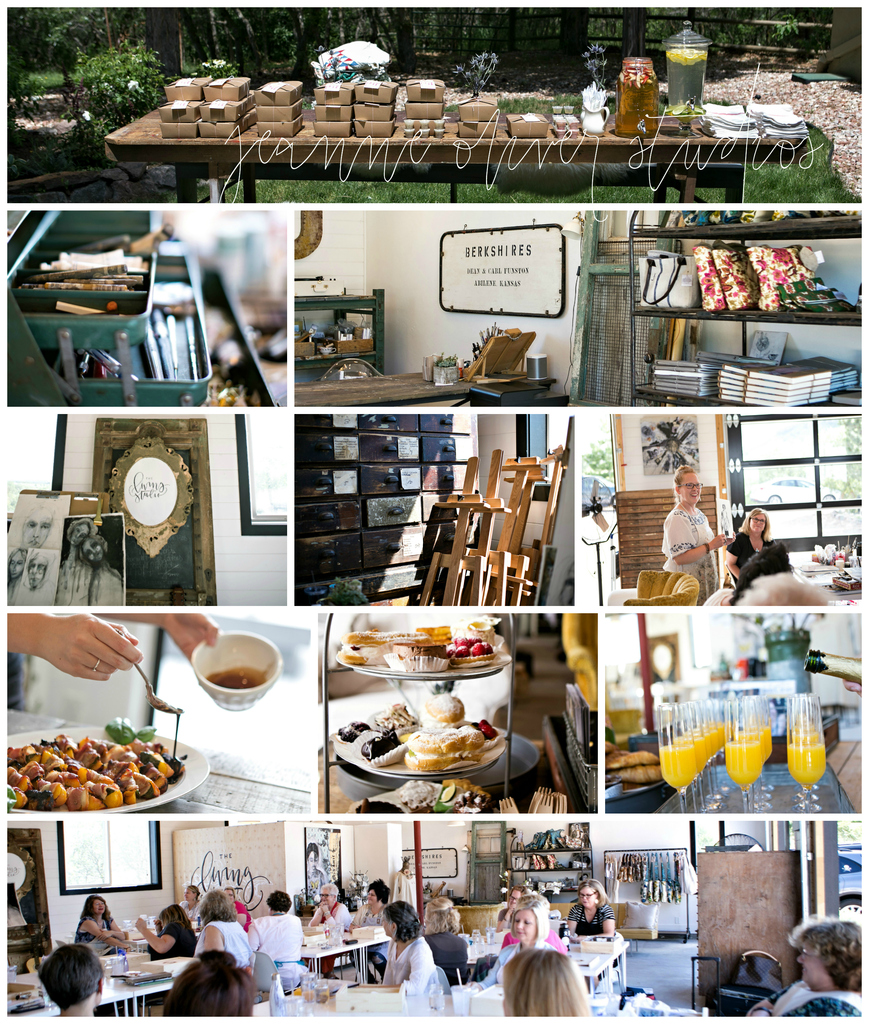 If you have any questions please email us at contact@jeanneoliverdesigns.com or if you want to register please click on the image below!