I wanted to share more of what I am reading, watching, listening to and learning etc. There is so much beauty all around us and we have to be intentional to make sure that what we consume (watch, read, listen to, learn) feeds us in beautiful ways. BUT the other message I know to be equally true is about not just being a consumer of all the beauty. Sit in the quiet. Be a maker of the beauty just for yourself.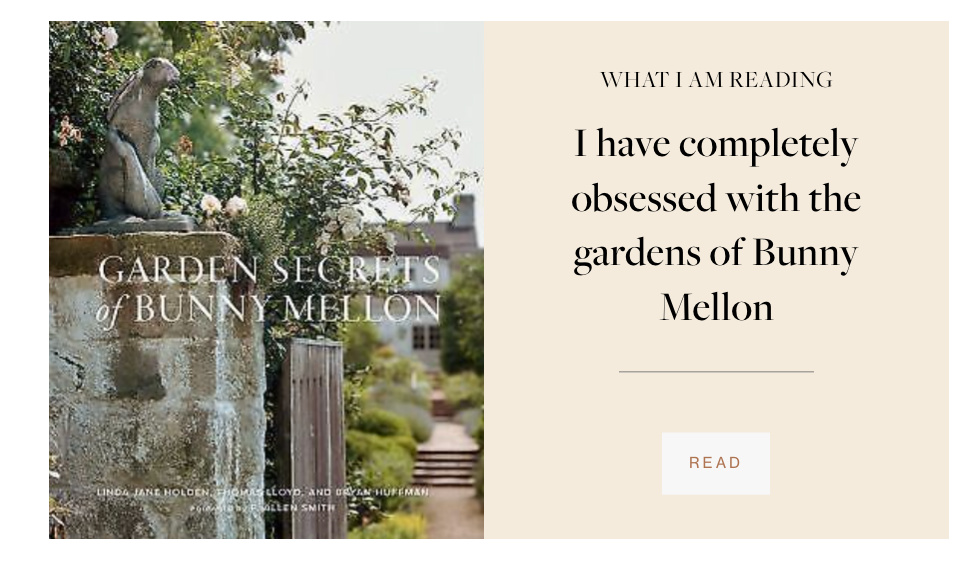 I am reading Garden Secrets of Bunny Mellon HERE.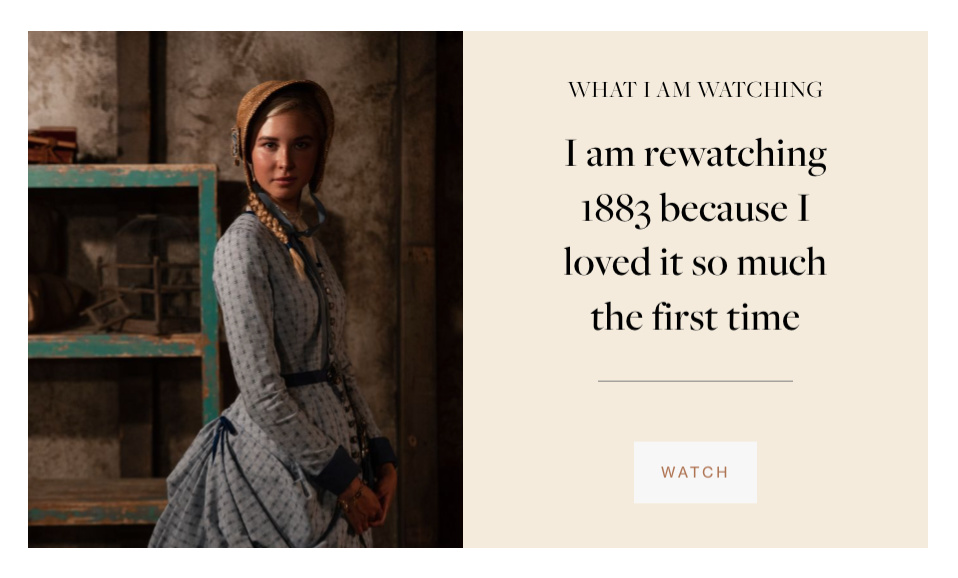 I am rewatching 1883 because it is so full of beauty and the best words! Grab a pen and paper because you will want to write them down. HERE.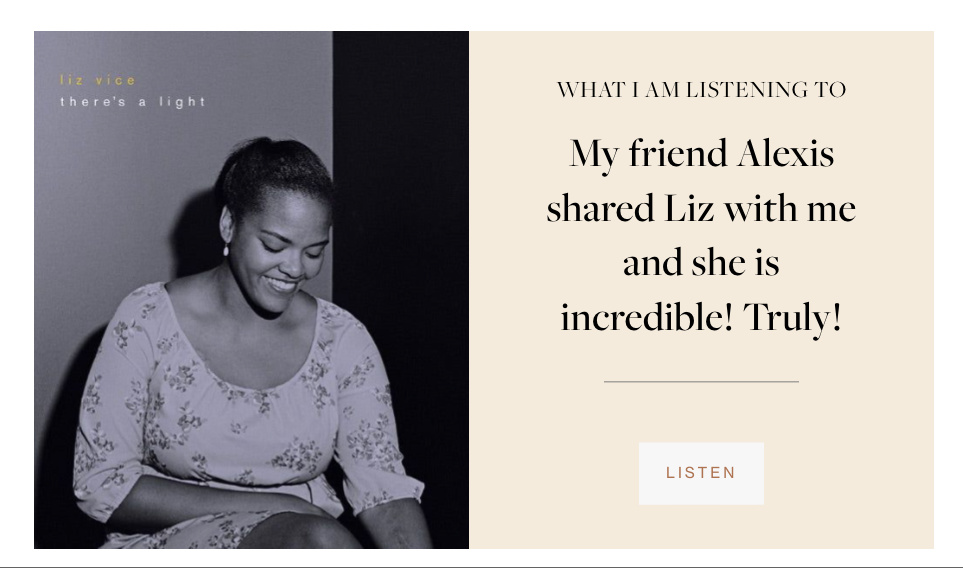 My friend Alexis introduced me to Liz Vice and I have been listening to this album on repeat HERE.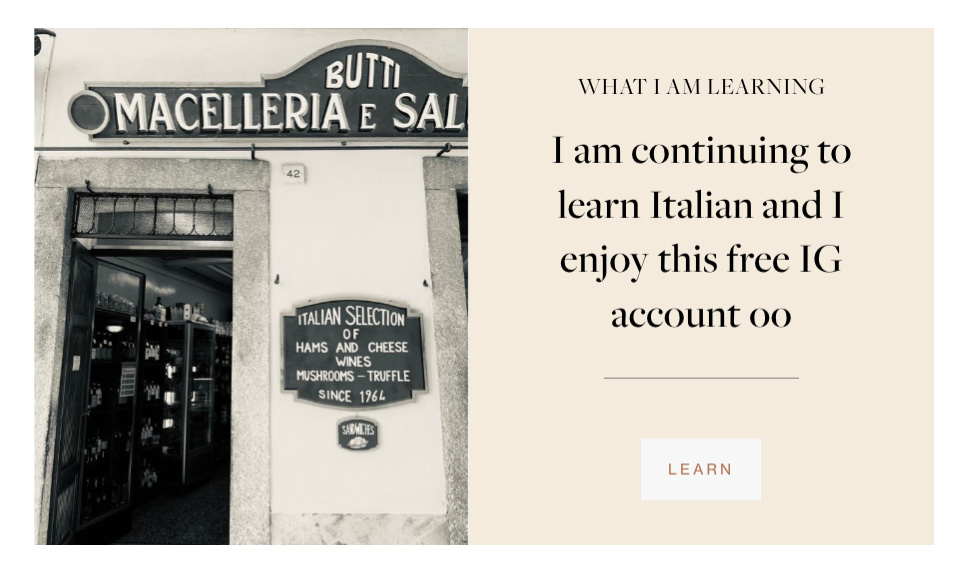 I have been taking an online Italian class from Babbel but I wanted to share this free IG account if you want to learn Italian too HERE.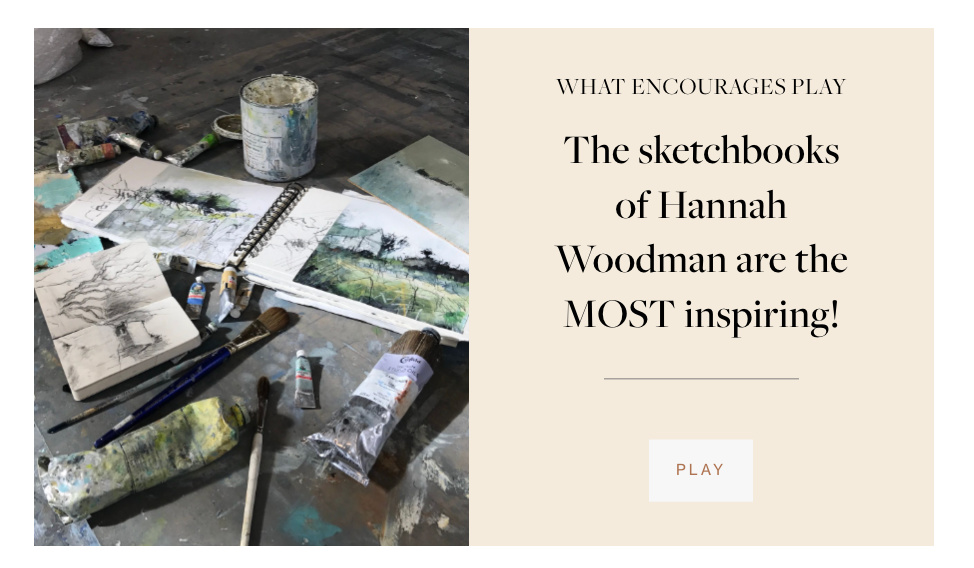 The sketchbooks of Hannah Woodman are deeply inspiring! I think you will love them too HERE.