Thank you to everyone that continues to share the Coming Home Collection!
Thank you for all of your support through word of  mouth, praise, encouragement and sales.
I love that so many people are getting things for Christmas from our new line.
I wanted to announce the winner of the $500 gift certificate to the shop.
Thank you to everyone that entered.
The winner is……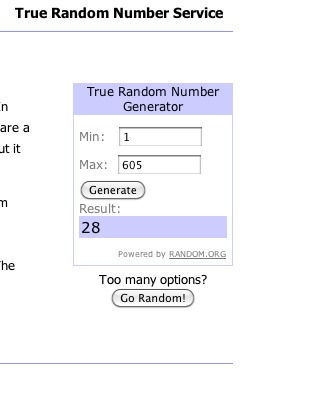 #28 is Chasity at The Road Less Traveled.
So happy for you Chasity.  Please contact me and we can talk about all the details!!!!
**************************************************
Thank you for everyone that visited us from the Virtual Holiday House Walk!
Thank you Jen for putting together such a fun event.
I loved peeking into so many beautifully decorated homes.
To see all of the houses from the beginning click HERE.
I am #5 of the tour.
***********************************************************
One of the questions that was asked again and again while you were all looking at our home all dressed up for Christmas was about our advent book.
I wanted to share that title and some of our other favorite Christmas picks.
Our favorite advent book is "The 25 Days of Christmas-Family Readings, Scriptures, and Activities for the Advent Season".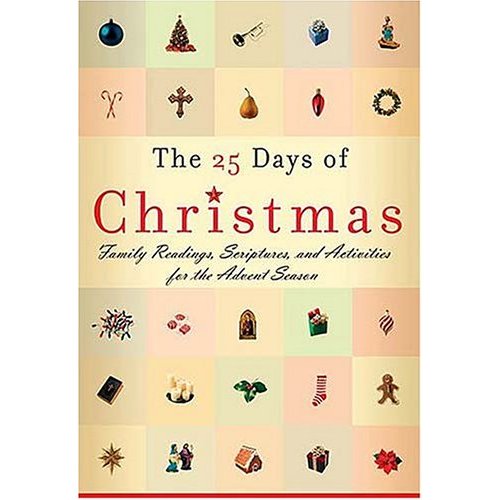 You can find it HERE.
You will not regret getting it.  Every year the kids get more and more out of it (the adults too).
Every Christmas Eve my children open up two gifts…their Christmas pajamas and a new book.
Everything else waits until Christmas morning.
It makes Christmas Eve simple and my favorite part about the season.
Here are some of our favorite books that the children have been given over the years.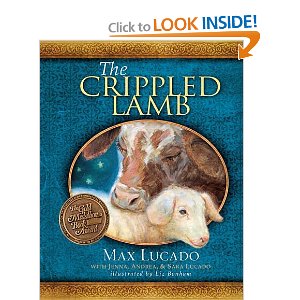 The Crippled Lamb by Max Lucado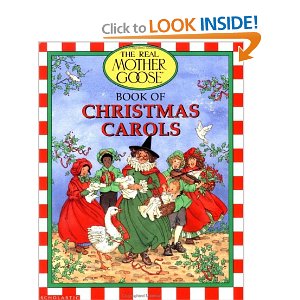 The Real Mother Goose Book of Christmas Carols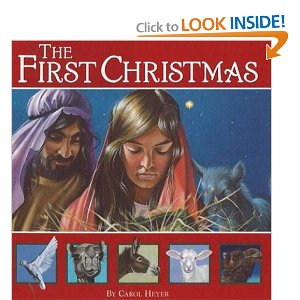 The First Christmas by Carol Heyer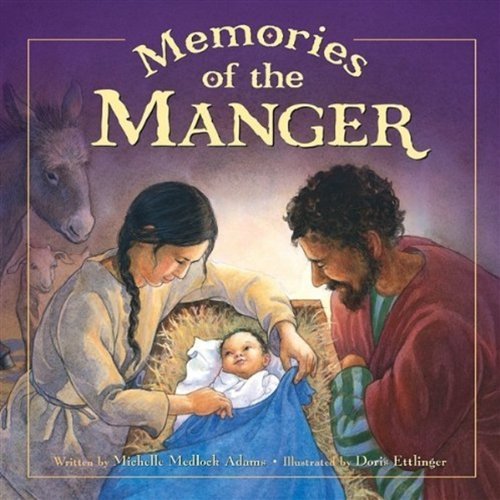 Memories of the Manger by Michelle Medlock Adams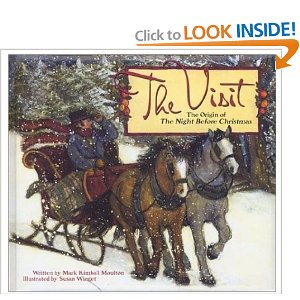 The Visit by Mark Kimball Moulton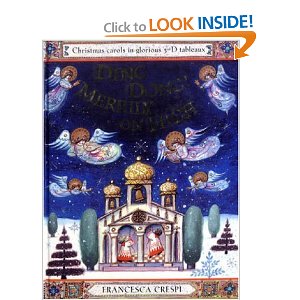 Ding Dong Merrily on High by Francesca Crespi (fun pop-up book of carols)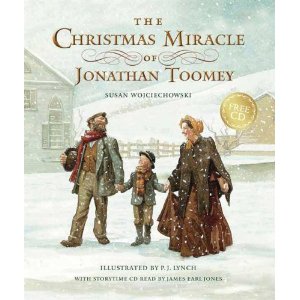 The Christmas Miracle of Jonathan Toomey by Susan Wojciechowski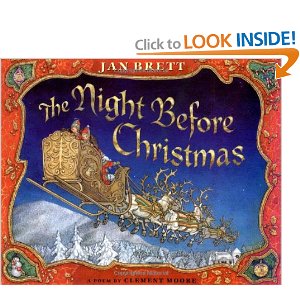 The Night Before Christmas by Jan Brett (any book by Jan Brett is pure perfection)
What are some of your favorite Christmas books?