Before I get started I wanted to let you know you only have through this weekend to get the discounted registration price for the retreat I am teaching at this coming February!
I will be teaching with Mindy Lacefield in the Seattle area.
Imagine waking up to a NIA class, all day creating, fireside talks and journaling, long walks along the water and through the gardens, time for yourself to think and create and time to connect with other creative souls.
I am excited just writing about it!
Come on….what else were you going to be doing in February that is amazing??? Join us!
******************************************
Sorry this is late getting up today.
Last night Maddy and I went to a friend's house last minute just to tell them that we will miss them when they move.
I was talking with the mom and Maddy was playing with her friend.
Long story short…Maddy stepped on something (probably glass) in their garage and we spent last night in the ER getting stitches.
Poor kid (how many times do we have to say don't run around in a garage without shoes on??)
She is the most sad about not being able to go to the pool for two weeks.
So in honor of Maddy:-) this post is about fashion, the runway and working it.
Last Sunday we headed to the Cherry Creeks Art Festival.
This is a really nice, once a year art festival that brings artists from around the US to Colorado.
The talent is unbelievable.  Even if something isn't necessarily your taste  you sit back in awe of the talent.
We went specifically so I could see the new work of Aaron Hequembourg.  I had purchased a small piece of his last year and was happy to pick up another small piece this time too.
I wanted a large one but seeing that it was $3,400 I had to walk away:-)
I love that my children know what they like and pull us in this or that direction to get a closer look.
My heart melts when an artist sees my child's love of their work and lets them touch and talks to them about it.
Benjamin loves sculptures and was pulling me all over the place to show me.  The boy now has a business card/postcard collection of every artist he liked.  Pretty cute.
I guess it is one of the things I love most about my family.
We embrace whatever we are doing.
I asked to go to the art show and everyone was on board.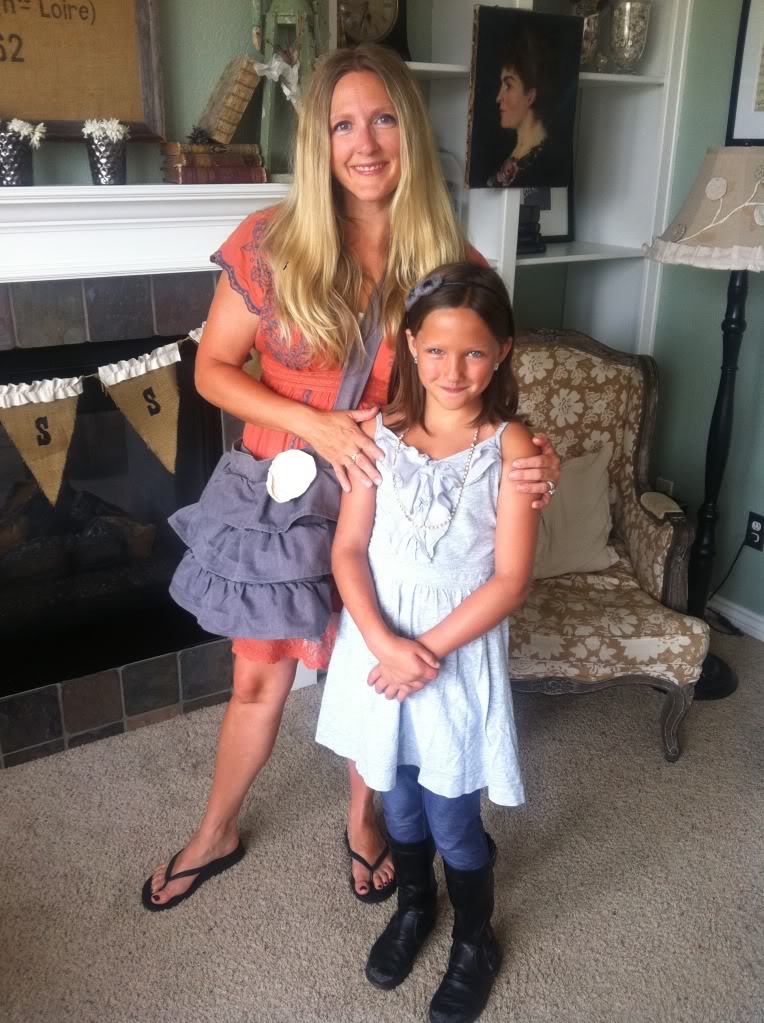 Everyone had a great attitude at the show and enjoyed it as if it had been their choice to spend the day looking at art.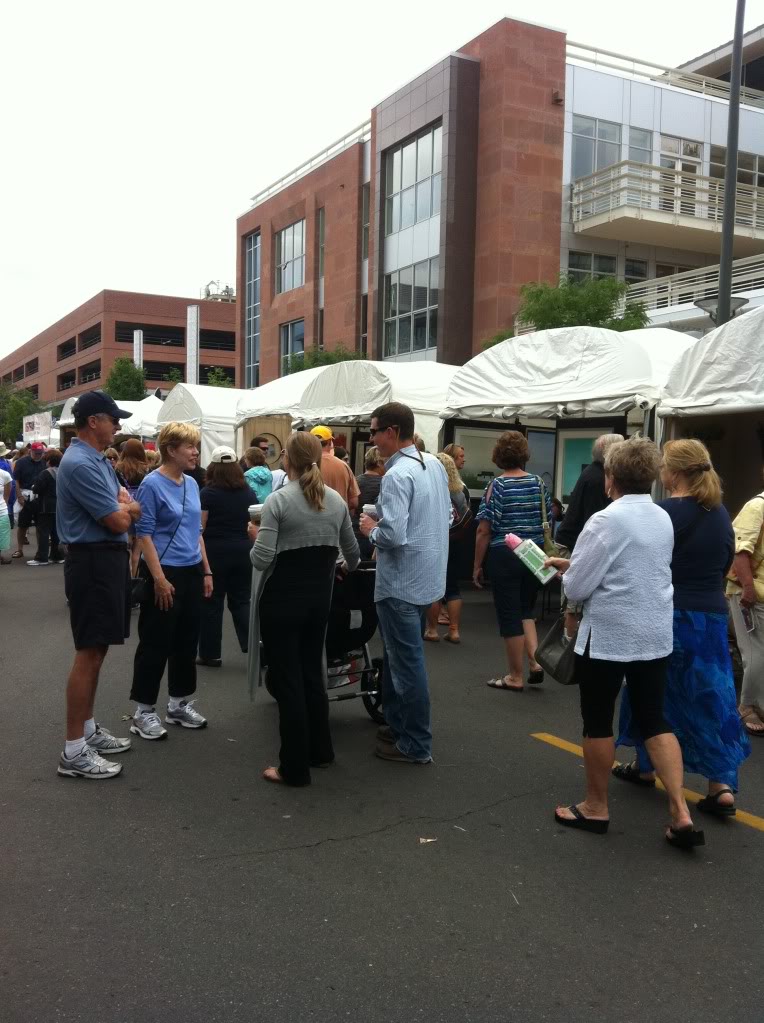 After the show we decided to head over to the Denver Art Museum to see if we could still get tickets to the Saint Laurent exhibit.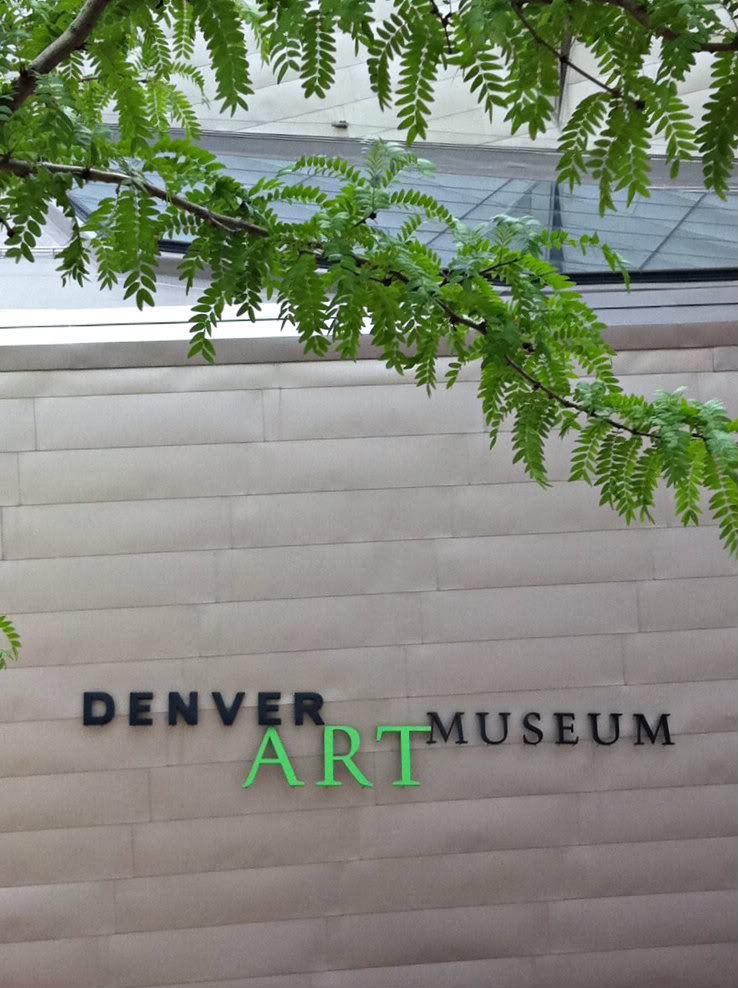 Of course it was the LAST DAY and I had been meaning to see it for months!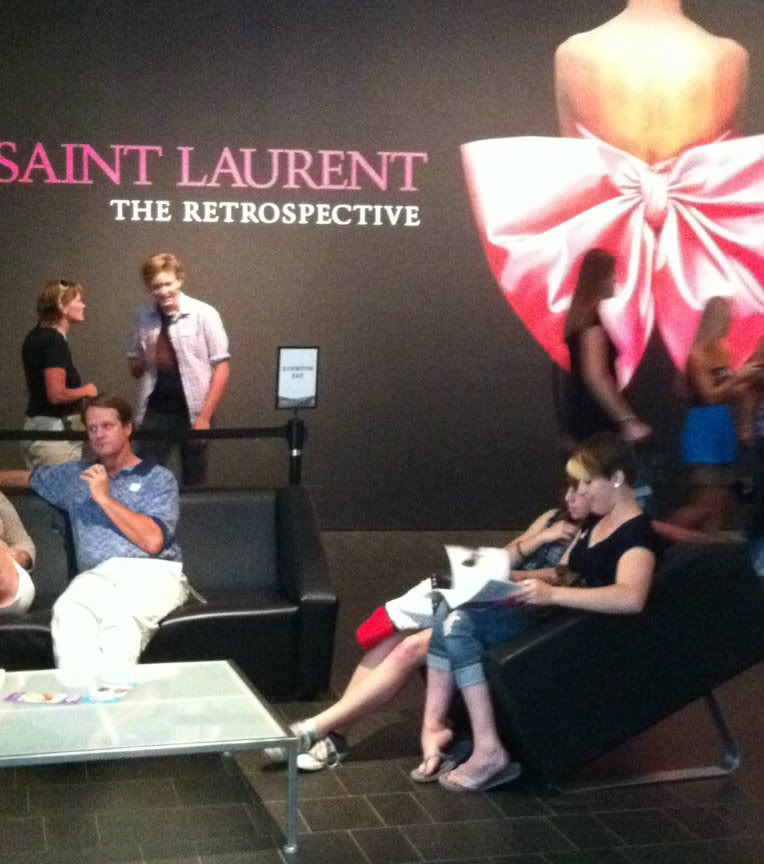 I was not the only loser in line that day trying to get tickets to a sold out exhibit.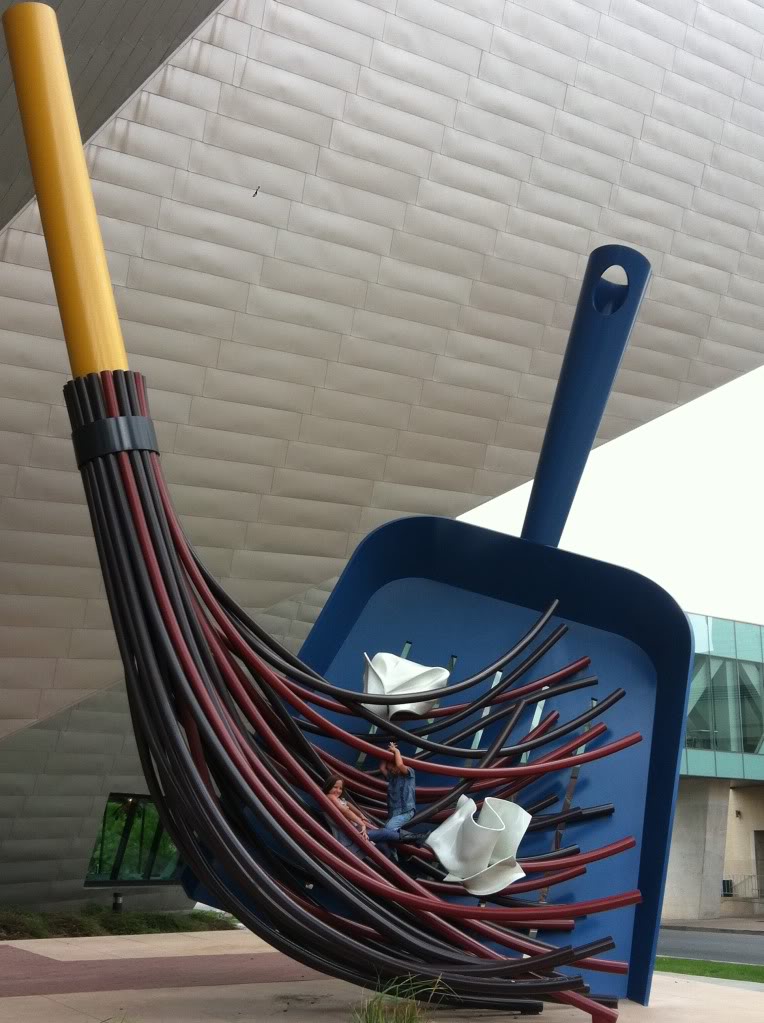 We begged and pleaded and they let me and Maddy in.
Kelly and Benjamin were going to explore the art museum while we went to the exhibit (Jack was at camp).
Before our time slot for the exhibit we all hung out in the "fashion studio".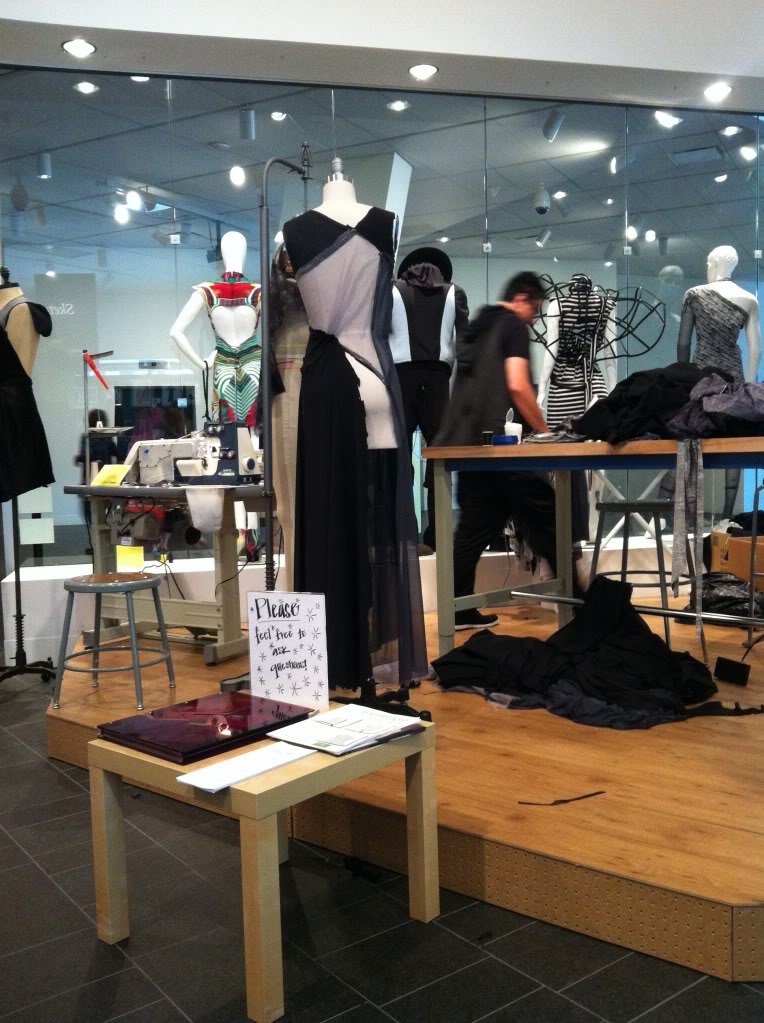 I would have DIED as a kid in this space.
There were designers working the whole time on a new dress.  You could stay all day if you wanted and see them go from start to finish making apparel.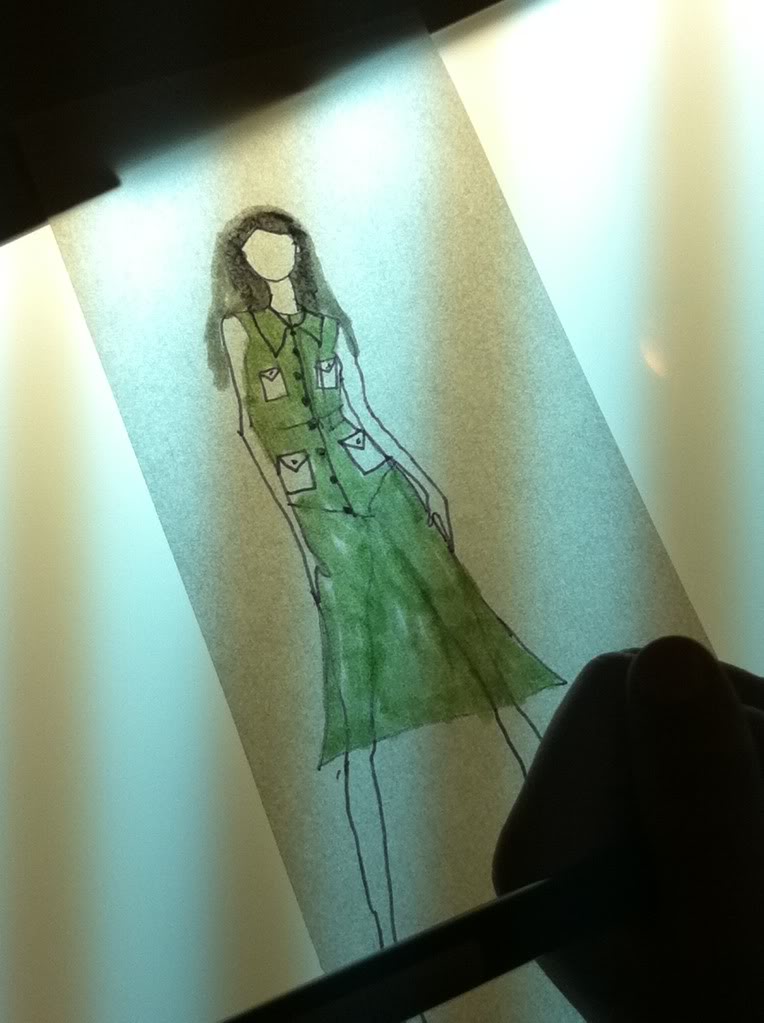 (Maddy drew this. Isn't it amazing?)
There were art stations for creating your own designs, areas to create clothing for your dolls, tons of fabric to explore and create with and…….
The runway!
So here is what happens when you give a girl a lot of dress up cloths, fabric and a runway:-)
(all photos taken with my phone and a very fast moving model)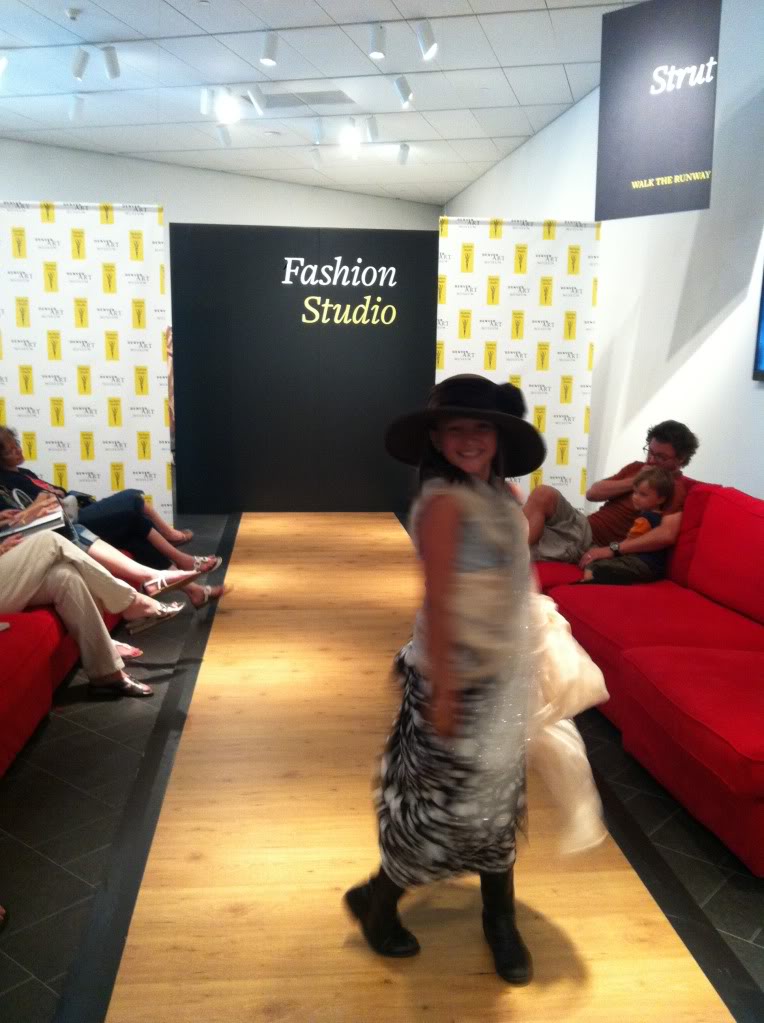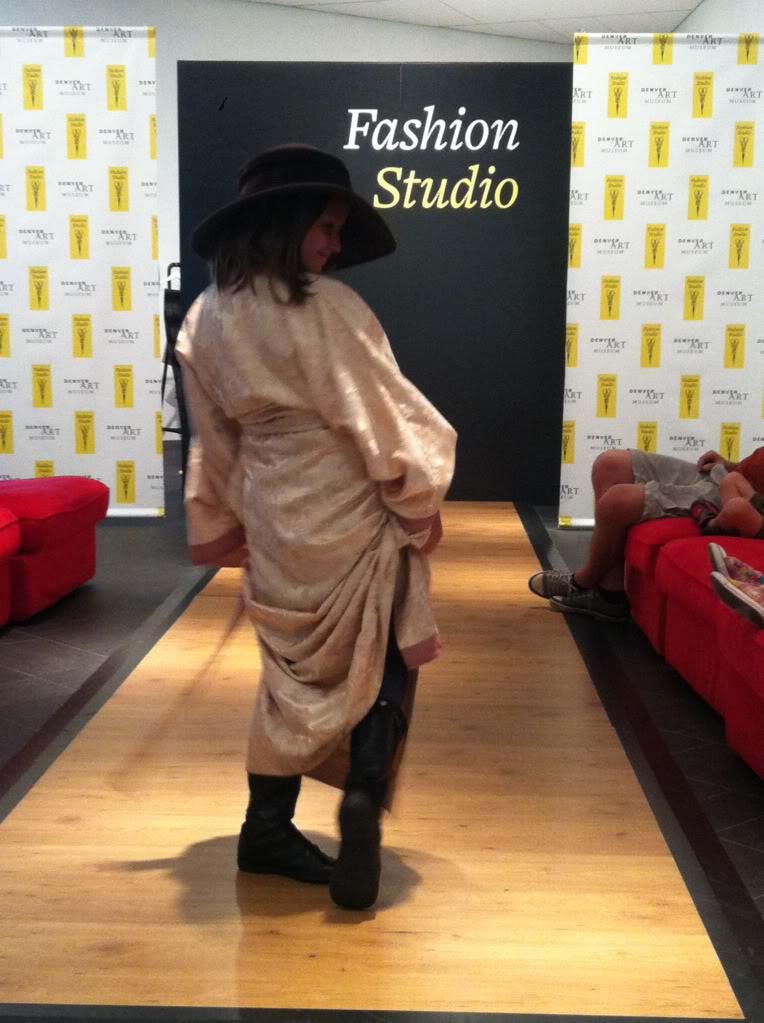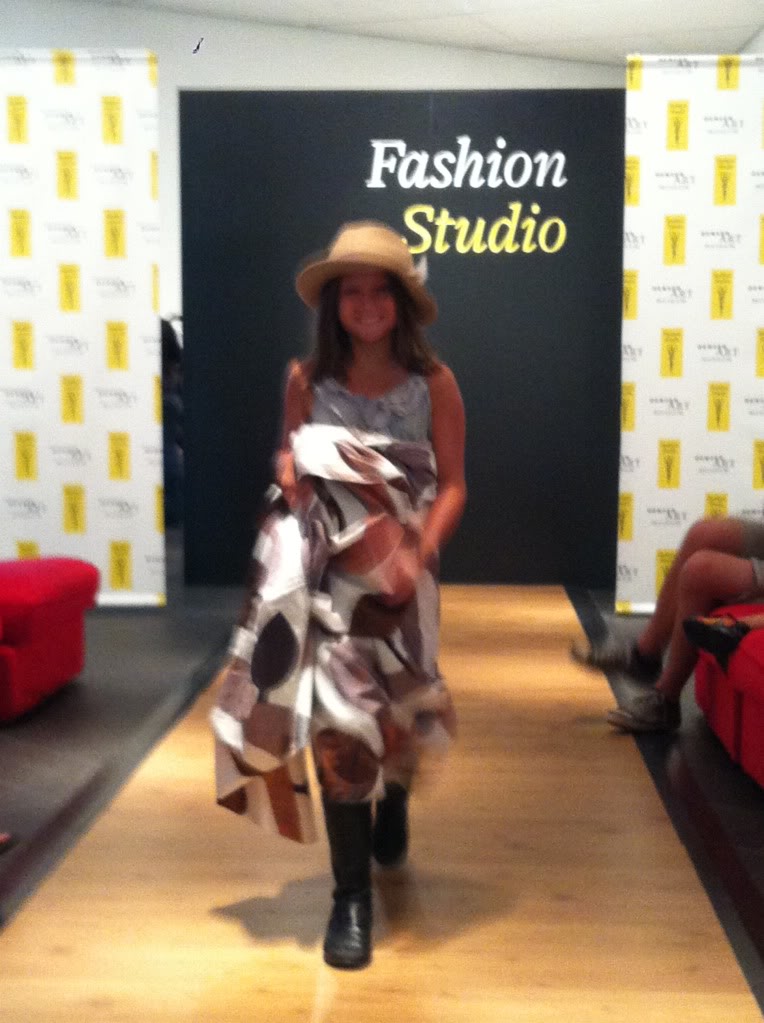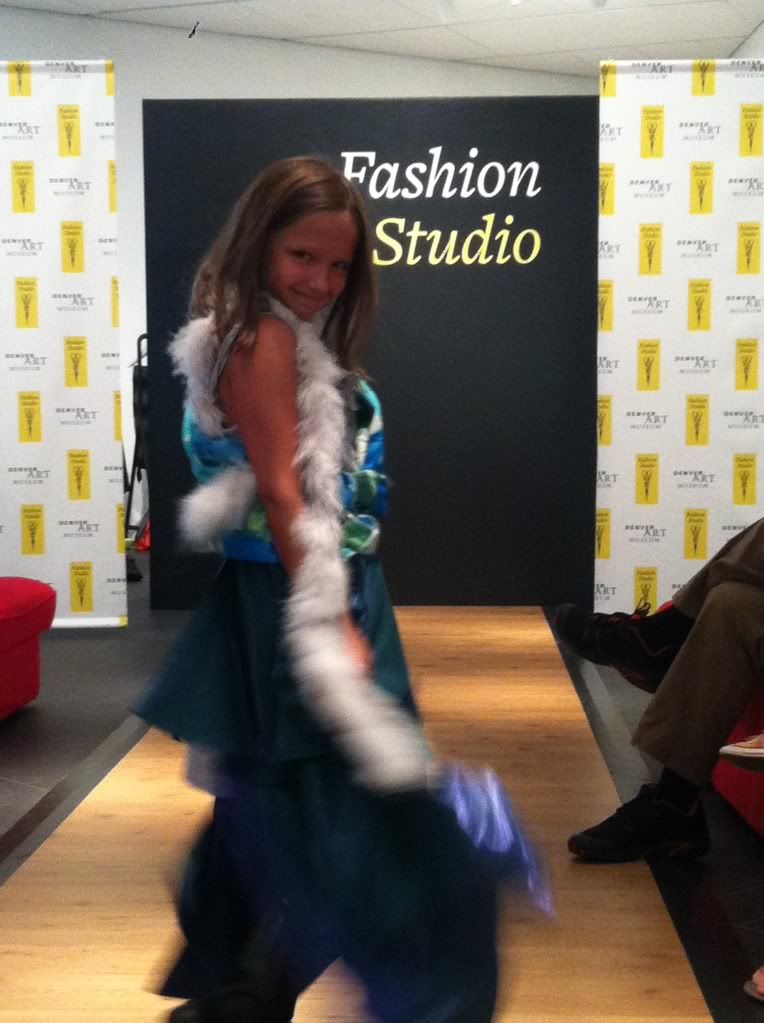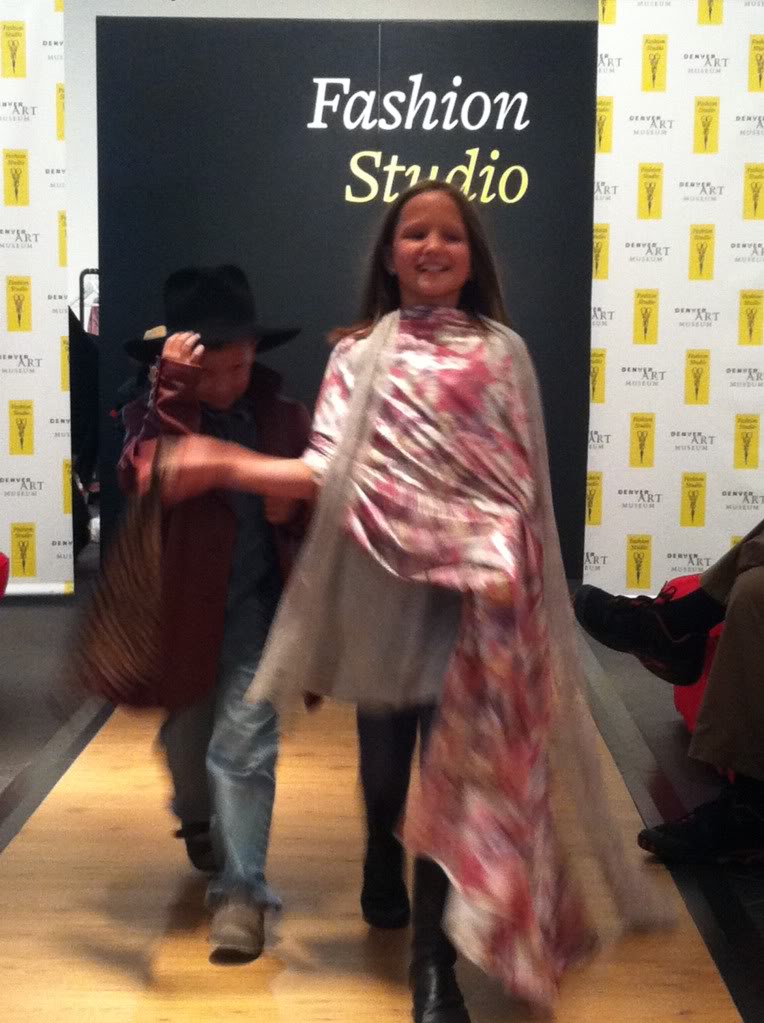 The Yves Saint Laurent The Retrospective exhibit was INCREDIBLE!!!
Maddy and I oohed and aahed the whole time.
We loved the clothes, the photos and the videos.  It was worth all of the extra time we made to see it and it was definitely worth the endless begging we did to get the tickets:-)
Thank you to my family that gave me a whole day of art and design.
Yay me! (picture me clapping like London Tipton)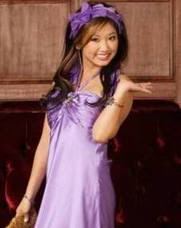 ***************************************
If you are in the Denver area I hope I will see you tomorrow for the Horseshoe Market!
This is one of the most incredible handmade/vintage markets in the area (and the food is killer too).
There will be over 115 vendors and the stuff is amazing.
I always spend a bit of the day buying from other artists because the stuff is so high quality.
Print this coupon off for 20% off any one thing in my booth (the prices will already be really good).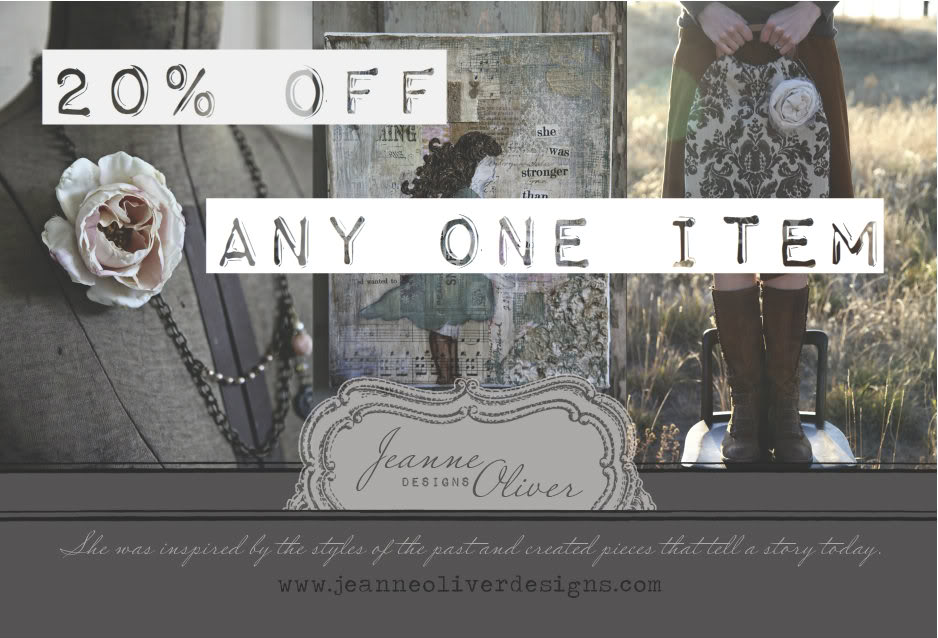 See you bright and early tomorrow!!!!
********************************************
With the weekend on us I thought I would share three really easy meals I make all of the time.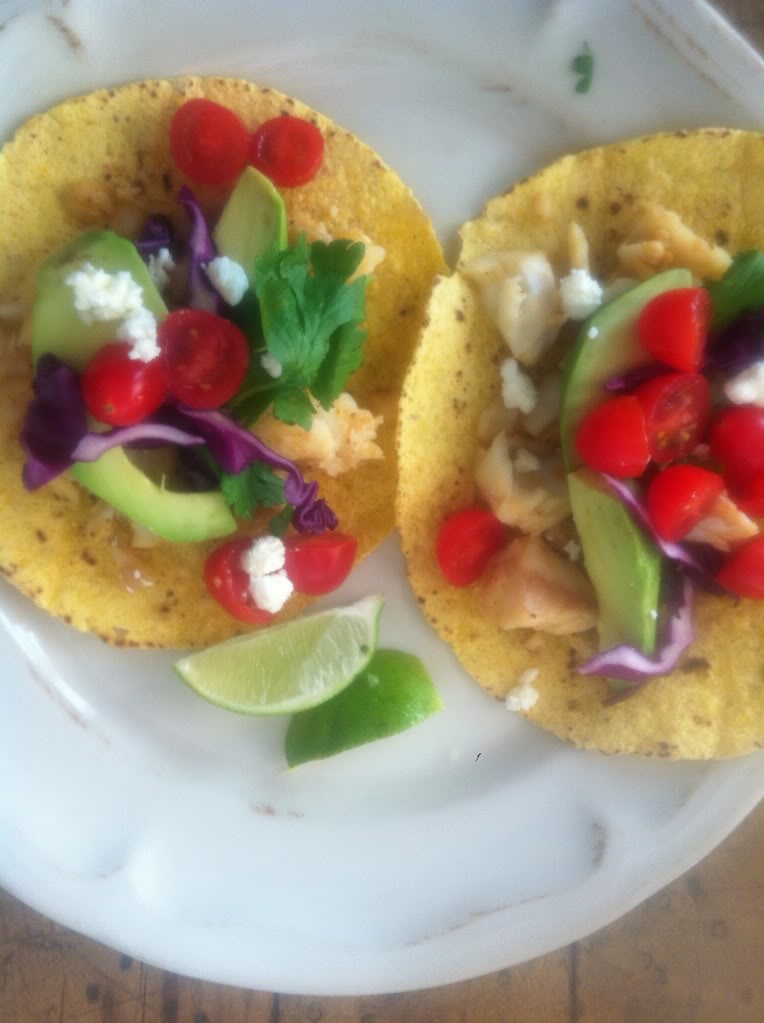 Fish Tacos
This is one of our favorite summer dinners.
The kids love them and there are never leftovers.
All of my recipes will be gluten free.
Ingredients
Cod fish (I use 2-3 fillets)
Old Bay Seasoning
Corn tortillas
red cabbage (shaved)
Cilantro
Cherry Tomatoes (quartered)
Avocados (sliced)
Feta Cheese
Limes (quartered)
You can grill the fish but I often pan fry it in olive oil.
It will only take a few minutes and you only cook it enough to be nice and flaky
The rest is just a piece of cake.
I heat up the tortillas and then place the fish on it and dress it up with all of the toppings.
The last step is letting each person squeeze a lime over their tacos.
Easy, easy, easy:-)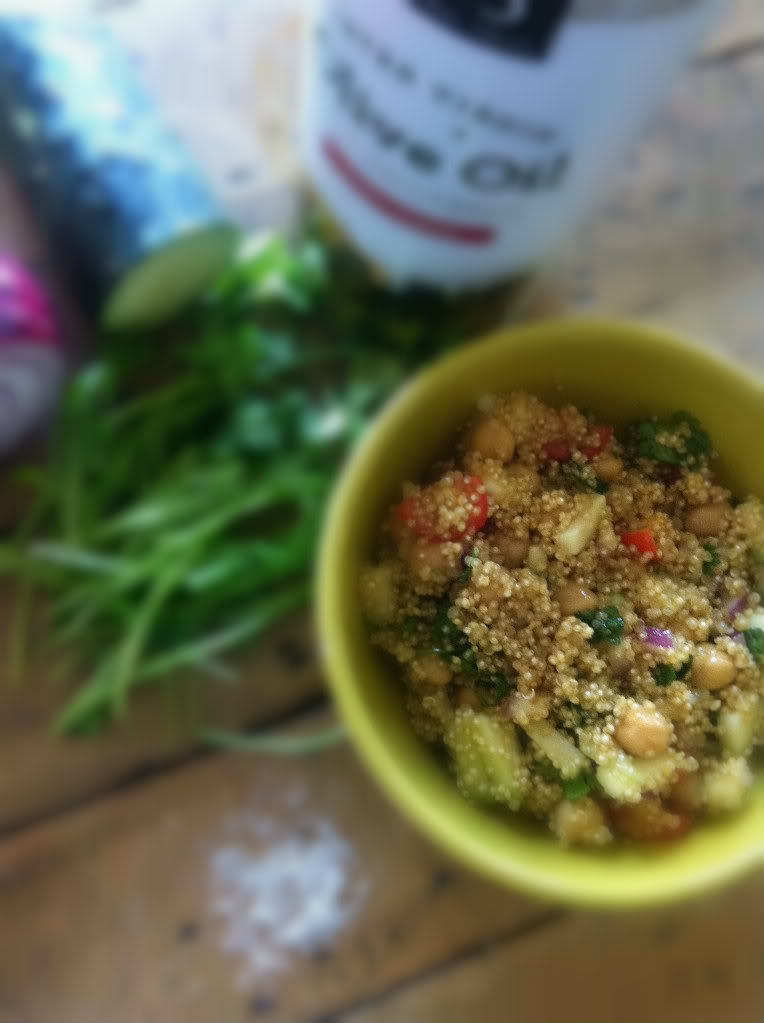 Quinoa Salad
I really like making food for myself and my family with fresh ingredients.
Not only is it good for you but it tastes better and it just looks so purdy:-)
I love the colors, the smells of fresh herbs and using fresh veggies.
This recipe has been changed so many times.
I really just use what I have on hand and it works every time.
Ingredients
Quinoa (1 cup uncooked)
Chicken Stock (1 1/4 cup)
Garbanzo Beans (one can)
Cilantro or Parsley
Cherry Tomatoes (quartered)
Cucumbers (diced)
Red Onion (diced)
Olive Oil
Sea Salt
Bragg Liquid Amino Acids
Use any fresh veggies you have on hand.
Cook the quinoa (I cook it in chicken stock instead of water sometimes for flavor)
After the quinoa is cooked just add all your fresh veggies, beans, herbs and mix.
Toss with some olive oil and sea salt and you are ready to serve.
We like to add a little Bragg Liquid Amino Acids to our bowls.
I make this a lot for lunch.
If I make this for a light dinner I include something simple like a few gluten free, rosemary baguettes from Against the Grain.
(you can find the baguettes in the frozen food section of Whole Foods or your natural grocers)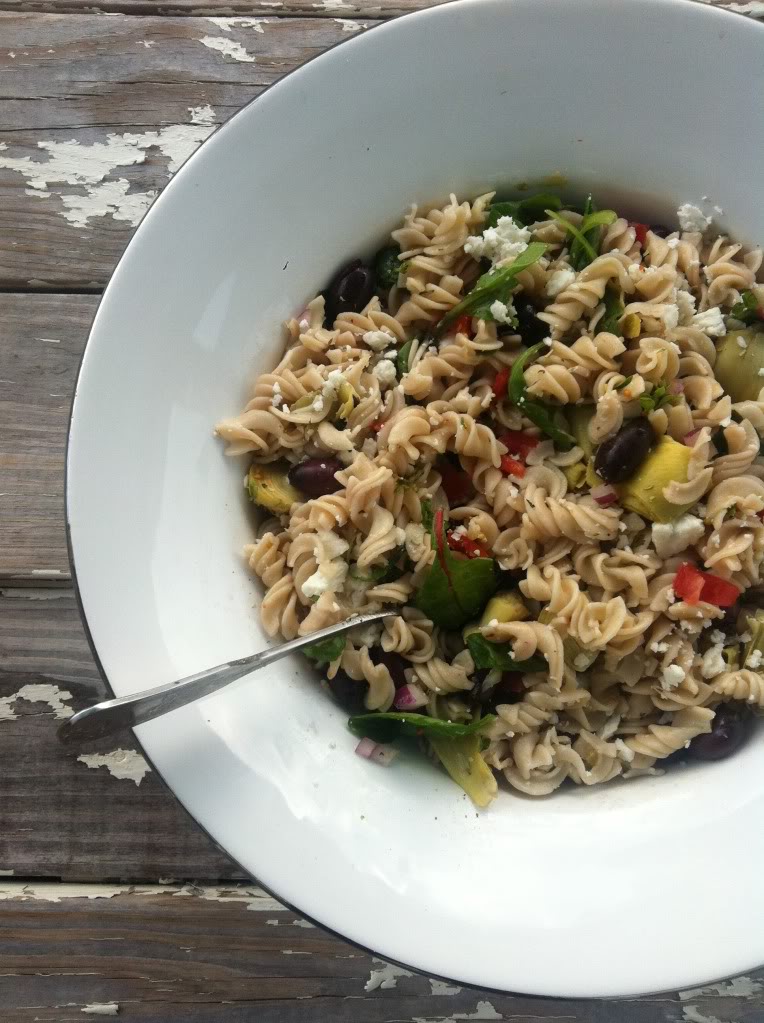 Pasta Salad
I feel like we have tried so many gluten free pastas to find something that doesn't disappoint.
I have found that brown rice pasta is the best.
We all like the taste and it holds up to any of the recipes we make.
In the summer I love a simple dinner that doesn't keep me in the kitchen long.
This dinner has to be served outside on the patio:-)
I always include the gluten free, rosemary baguettes that I mentioned above.
Ingredients
Rice Pasta
Olive Oil
Bragg all purpose seasoning
Sea Salt
Container of Organic Girl Super Greens salad mix (I use a few handfuls torn up)
Kalamata Olives (1-2 jars pitted)
Feta Cheese
Red Onion (diced)
Basil (torn)
Artichoke Hearts (cut in half)
Cherry Tomatoes (quartered)
Once the pasta is cooked you just mix everything together and sprinkle with feta.
Come on…how can it get any easier than that?
I hope you have an amazing weekend!
In the next two weeks we will be launching our new line and our new e-course!
We can't wait to share all the new goodness:-)