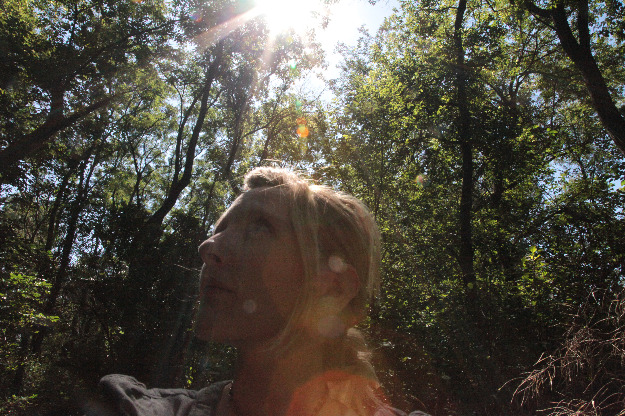 Before I forget to EVER answer your questions I thought I better get to it!
So, here we go…..
hello
i'm paige
& i'm addicted to your line
it's ridiculous really
but i can't help myself


my question is…would you ever consider doing a mixed media technique video…sorta like your art class at nada
xo
1. Paige, I love that you have seen my business grow since the beginning!  Thank you for your sweet words.  To answer your question….YES!!!  I am launching my first e-course next month!!!  Registration will begin mid-September.  The course will begin the first week of January.
Congratulations on the gorgeous success of your shop! Do you ever complain about your food when dining out…?
: )
Julie M.
2.  Julie, thank you!  I don't think I complain when I go out.  OK, the more I think about this..the more I am realizing how specific I am.  I am a little (or a lot) like Meg Ryan in "When Harry Met Sally".  She would also order things on the side etc.:-)  That is me.  I want my bacon almost burnt.  I always have dressing on the side.  Have to have lemon in my water.  I don't complain but I am very specific.  I sound horrible now don't I???  Fun question.
when will you be teaching another local art class?
what is your favorite camera lens?
where have you never been but you'd love to visit someday?
3. I will be teaching another local class mid September.  I am excited to do another class through The Barn here in Castle Rock.  If anyone is interested in more information you can email me jeanneoli@hotmail.com
My favorite lens is probably my 50mm 1.4.  I love how it makes every photo look amazing.  I usually use this lens for closeups and product shots.  I also love taking photos of my kids with the 50.
I would love to visit the north east.  I have never been to Maine and the surrounding states.  The farthest I have made it up the east coast is Massachusetts (which we loved).
I was considering the Horseshoe Market also! Trying to get my ducks in a row right now and have been crazy busy with…well, life in general! Ok, so my question for you is…If you could live anywhere (excluding France LOL) where would you live and why? Have a great week! ~Des
4. I hope you decide to do the Horseshoe Market at some point. I thought it was a wonderful market to be a part of.  We LOVE Colorado so that would be hard.  I wish we had more land here in Colorado.  I would love a little hobby farm.  You just can't beat the weather and beauty of Colorado….BUT…if I am going to answer your question I would have to say the Seattle area.  First of all it is full of some of my favorite people.  Maybe that is why I love it so much. I swear…SWEAR..I could handle the rain if I lived near some my dearest friends.  There is something magical about that area.  I love the mountains, green, water…..and have I mentioned the women that I love:-)  Our plan is to spend our summer vacation there next year.  I am hoping that Kelly will fall in love with it too.
i am hoping the ruffled messenger bags will still be available in October because i so want one for my birthday. 

i guess that wasn't a question.
um …
here's a question: chocolate chip or oatmeal raisin?
xo
elyse
5.  Oatmeal raisin for sure!  Add some butterscotch chips in the mix and I am in heaven:-)
So, we are getting ready to rip up old carpet in our house and put down new flooring. I want hardwood everywhere, but my darling hubby wants more wall to wall carpeting in our family room. He loves to lie on the floor when watching TV and says the hardwood would not be comfortable. I have to agree as much as I hate to. SO…..I noticed in some of your pictures you have nice neutral carpeting throughout your house that does not take away from your decorating. Any chance you know the color of your carpeting? I go and look at swatches and get overwhelmed and can't even imagine them in my home. Please help a girl out if you can:)
Thanks so much and I can't wait to read all of the other questions and read your answers.
Debbie
6. Debbie, than you for your question.  I can see both sides of this dilemma.   When we built our home we had cherry floors put in.  Because of the cost of cherry we were not able to put as much wood in as I would have liked.  I now wish we would have put wide plank oak throughout and stained it a dark walnut..BUT…we did not do that:-)  We are getting close to needing to replace our carpet and I would like to add to our cherry or even rip it all out and start over.  I am thinking about looks only…not comfort.  The carpet is much more comfortable for how much we all play on the floor.  My husband also LOVES carpet and we will probably just keep compromising.  I wish I could tell you the name of the carpet but I don't even know anymore.  It is a great neutral.  Not too dark or too light.  Good luck!
DO you wish more than anything in the world you could spend the day making flowers for your totes?
7. Jennifer Rizzo, you are one funny girl!  Ha…no, I do not want to make anymore flowers.  Who is the genius that thought EVERY. SINGLE. bag needs a flower???  Oh, that was me:-)  I am very happy to let you know that I just hired a girl to make all of the flowers.  I may just love her for the rest of my life.
I am wondering, you always seem to look gorgeous. Do you wake up looking beautiful? If so, can you tell me your secret, as mornings are tough for me – I want to be like you!!!
Help!!!


8.  Since "Jane Doe" has seen me first thing in the morning I think we should just chuckle and move on.  What a dork…but I love her anyways.  I would also like to point out that "Jane Doe" is one of the most gorgeous women naturally so this makes it even funnier.
I have been reading your blog for a couple of years and I am always amazed !!!You do it all!!!You live all I dream to be and do!! I also homeschool and find it a huge challenge,more than I have ever encountered ,I also deal with the whole gluten thyroid issue and my energy is always wanning:( You run a business I could only dream of running!!! It's all the making of my dreams to live as fully as I see you live! You make me laugh and smile and dream….How do you do it alllllll? You love God ,have a beautiful family,have a successful business,you are an artist, you are a wonderful writer, and on top of it all you homeschool!!!! Shall I go on? I need secrets:-)
9. The truth is that I do one..maybe two…of those things well a day.  I have always wanted a family and I love homeschooling my kids so that comes first.  If that was not strong I could not do the rest.  I honestly don't do it all.  My house is usually picked up but rarely clean.  I don't create a fraction of the time I wish I could.  I don't have to see friends every week.  I am actually pretty private and I keep my circle very tight.  That is very important to me.  I am also blessed to have so many incredible woman that now sew for me that allow me to love on my family more.  I work hard.  I do.  Never underestimate the power of just starting in the direction of your dreams!  Take steps and let it grow naturally.  I would love to talk anytime if you want:-)  I promise I am just a girl like you…I just probably sleep less and my toilets are brown.  That is not true…maybe it is…no…it is not.  Ok, somedays.
***********************************************************
Thank you for all of your questions.
I will answer more of them later.
I want to announce (finally) the winner of the Beth Quinn "Little She" necklace….
drum roll………
The winner is
Kari Payne
.  Congratulations.  Please email me your address and I will pass it along to Beth!
I am so excited for all of you that have been signing up and all the private emails I have been getting.