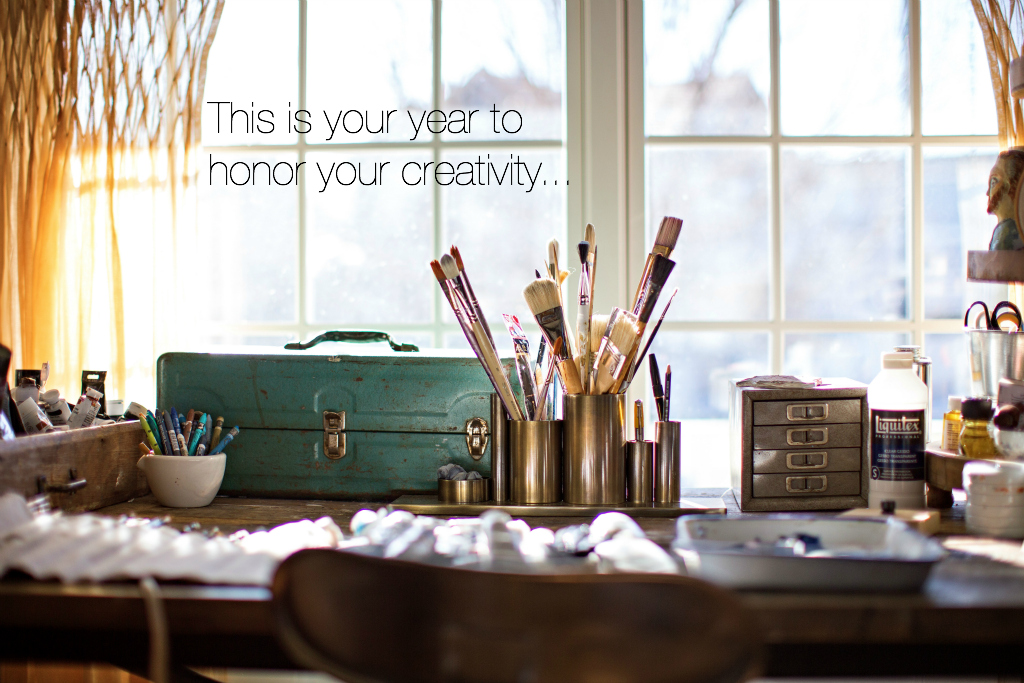 ******THIS GIVEAWAY IS NOW CLOSED******
The winner of the $350 Dick Blick gift card is…
Congratulations!  To claim your gift card please email us at contact@jeanneoliverdesigns.com.
This giveaway has to be claimed by February 1, 2016.
******
2016 is barely out of the gates and we have so many gorgeous new online courses for you!
We have four brand new art courses that are starting soon or they have just been opened for registration.
To celebrate we are also giving away one $350 Dick Blick Gift Card!  Read to the bottom to see how to enter.
Come and see what we have for you…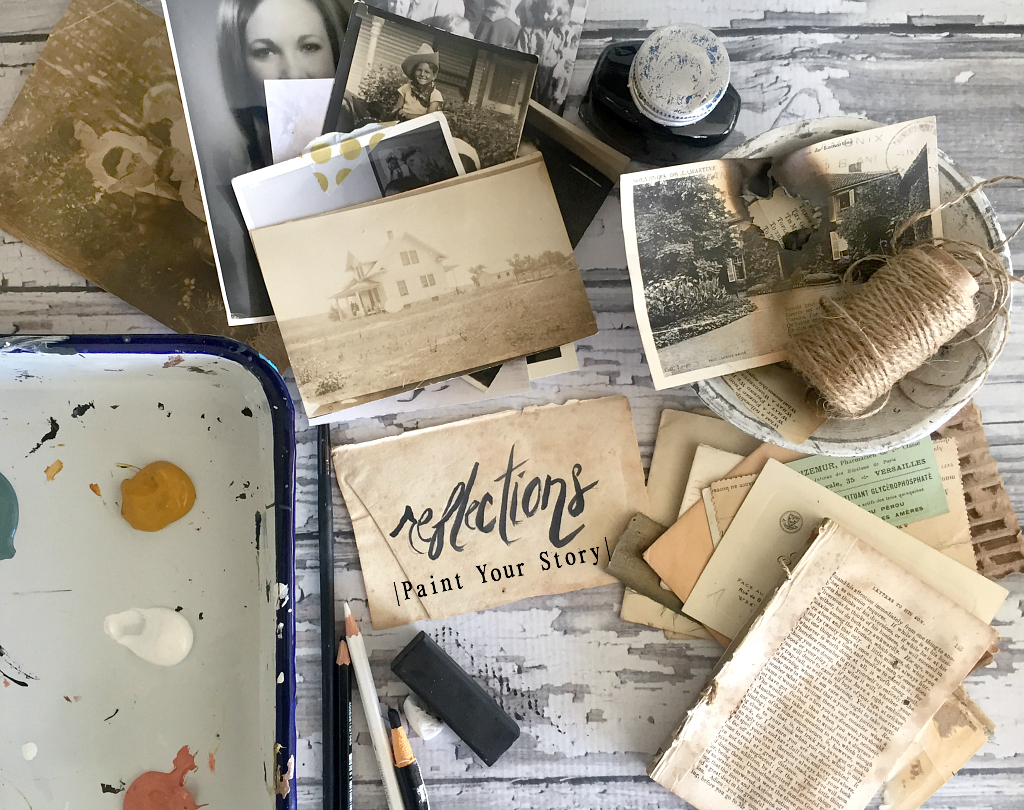 You can also see the course trailer below…
Beginning January 18th is our first online art journaling course all about finding your own authentic story.
Join me for a two week art journaling online course all about unraveling your own story and creating authentic art that only you can tell.
When I started to see my own stories as being meaningful and significant my art began to change.  When I could look back and find my own timeline and defining moments I was able to start digging deeper as an artist and my creating became more of a time of remembering, honoring, forgiving, healing and celebrating.  It made me more intentional about where I wanted to go creatively and how I wanted to share it.
If you think your story isn't good enough…you are mistaken.
If you are afraid to tell your story…maybe it is time to find freedom
If you have never told your story…it is time.
If you want to create authentic art that no one else can create…let's get started.
This two week online course is $48 with lifetime* access.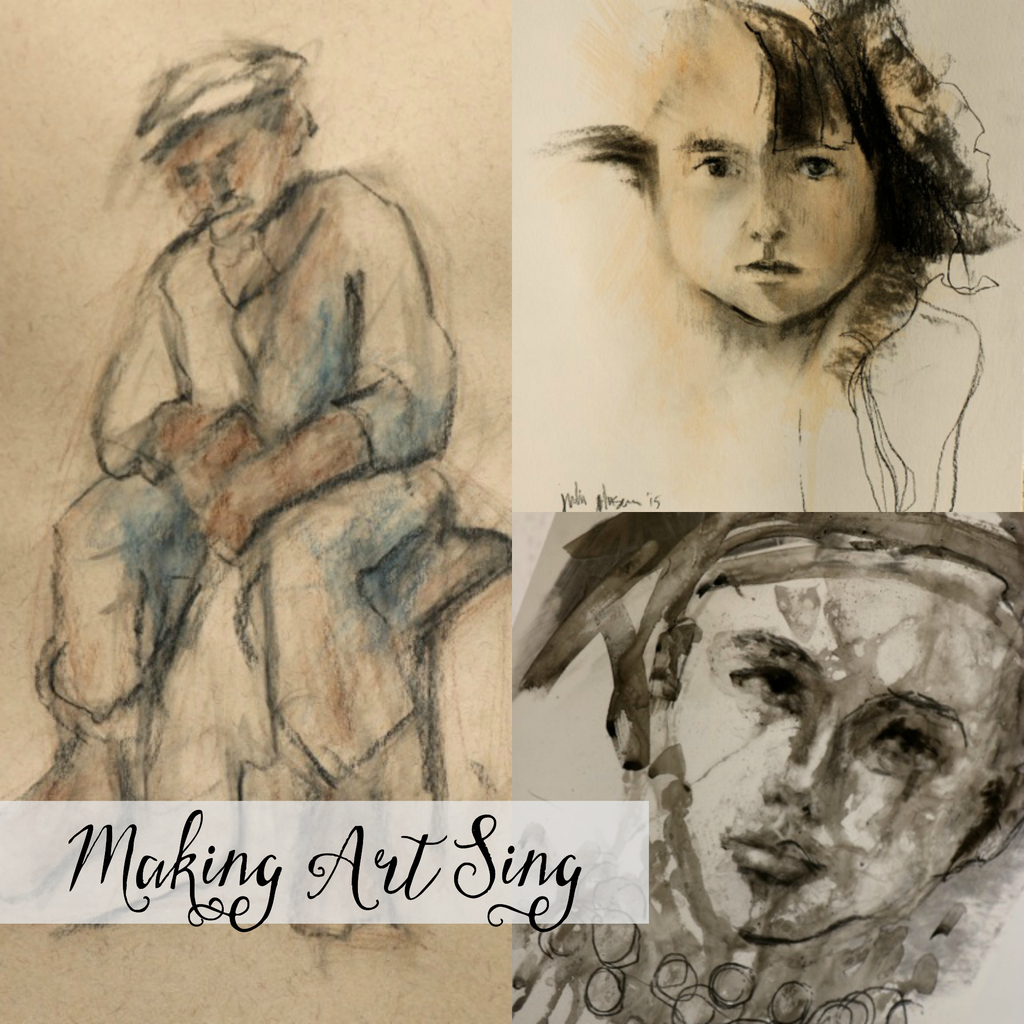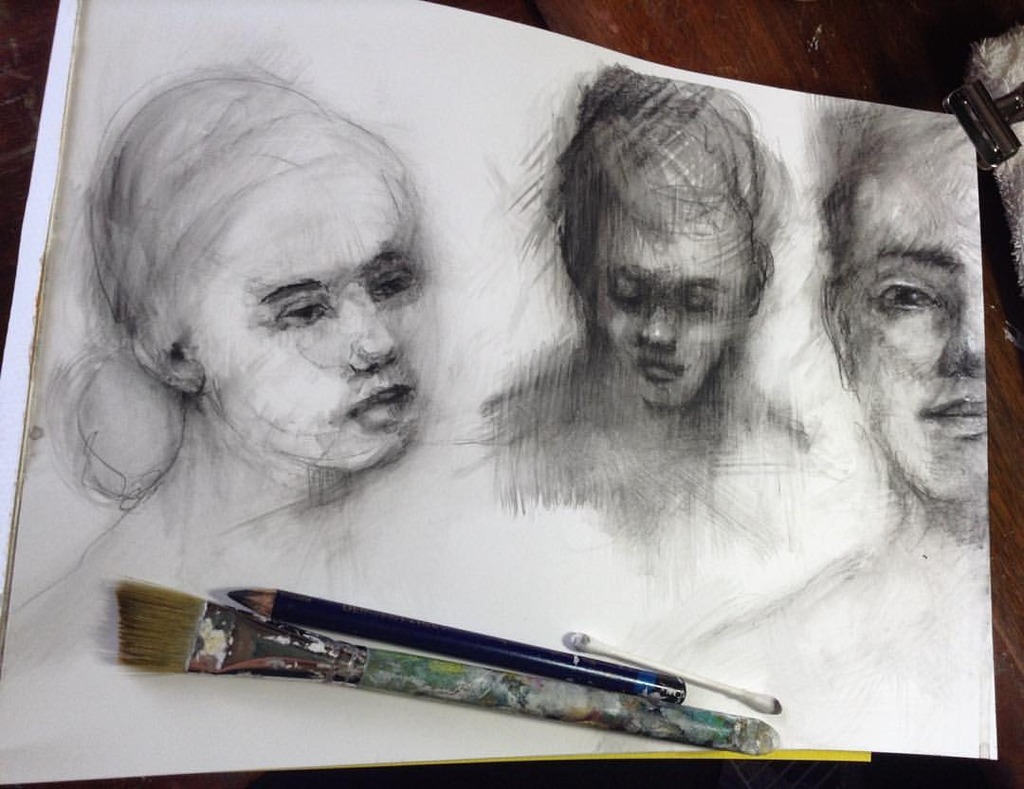 Beginning on February 15th is a follow up to the popular Scribble Art with Julie Johnson.
Making Art Sing: Values, Shapes and Lines
I have found wonderful and new techniques in my studio this fall.  We are not going to lose the basics of drawing. Learning the measuring is important in drawing.  But how about drawing on vellum and painting with drawing materials!  Really we use only a wet brush.  Fun and more fun!   Join me, as we get lost in learning about drawing.   I love to talk and explain my purpose for doing something as you watch from my shoulder.  Yes, you are that close up in seeing the marks and strokes I am making while I demo and video from a vertical easel.
This one week online course has recently opened for registration and has the early registration price of $29.98 with lifetime* access.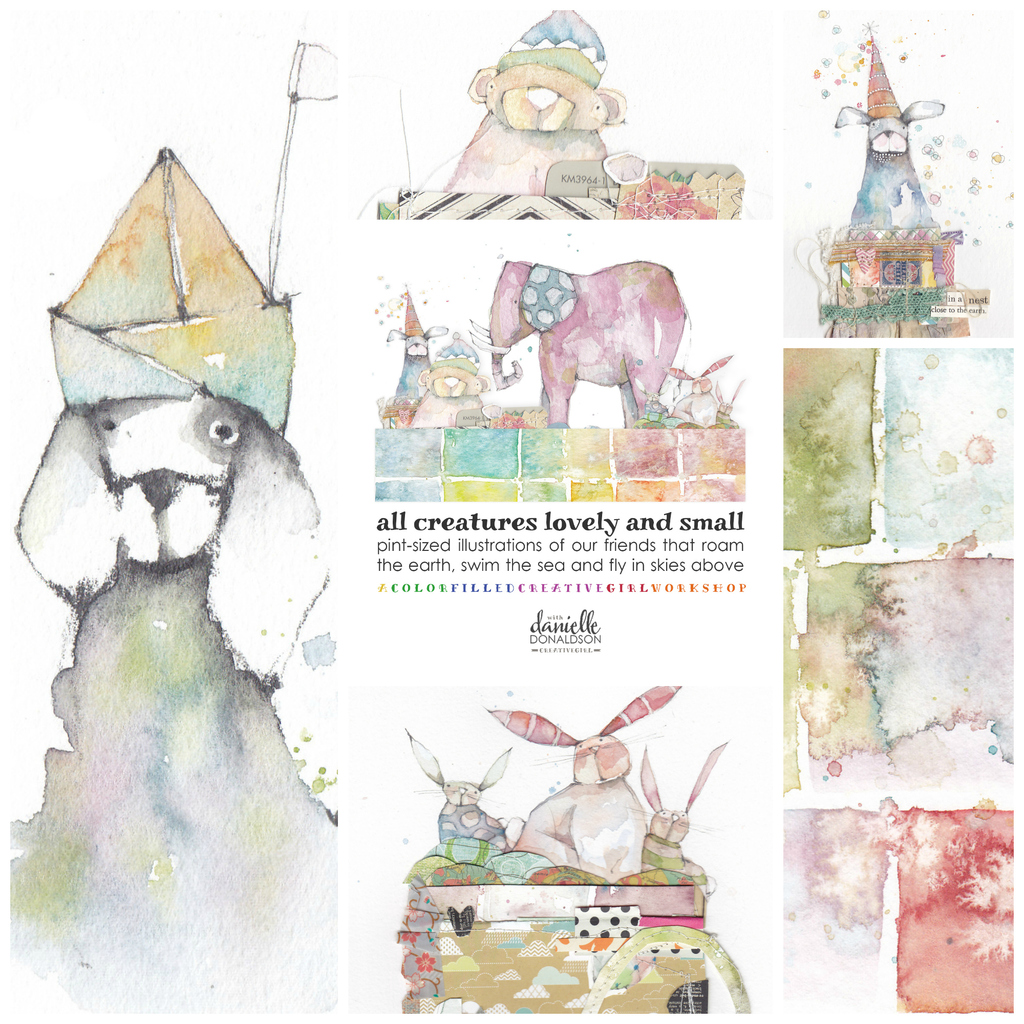 Registration has just opened for Danielle Donaldson's newest watercolor course All Creatives Lovely and Small!
This course will begin on March 14th.
Ellies, pups and bunnies, oh my! One whole week of online creative goodness! We will start off our week with a good dose of danielle-ish color theory. This isn't your everyday color-wheel stuff. As a matter of fact, it is kind of the opposite. You'll learn how to work with color in a whole new way. You'll find your very own colorful voice with a series of simple exercises that will not only build your creative signature but seriously boost your watercolor confidence. Next we'll pick up our mechanical pencils and illustrate some quirky and goodness-filled animal friends. You'll learn how to break down their bits and pieces and then reassemble them in a bunch of different ways. And then we'll add soft, yummy layers of color and delicate details. We'll wrap up our week by building a lovely, layered block of patterned paper, snippets of ribbon and a word or two to give our four-legged friend a place to perch.
This one week course has the current early registration price of $32 with lifetime* access.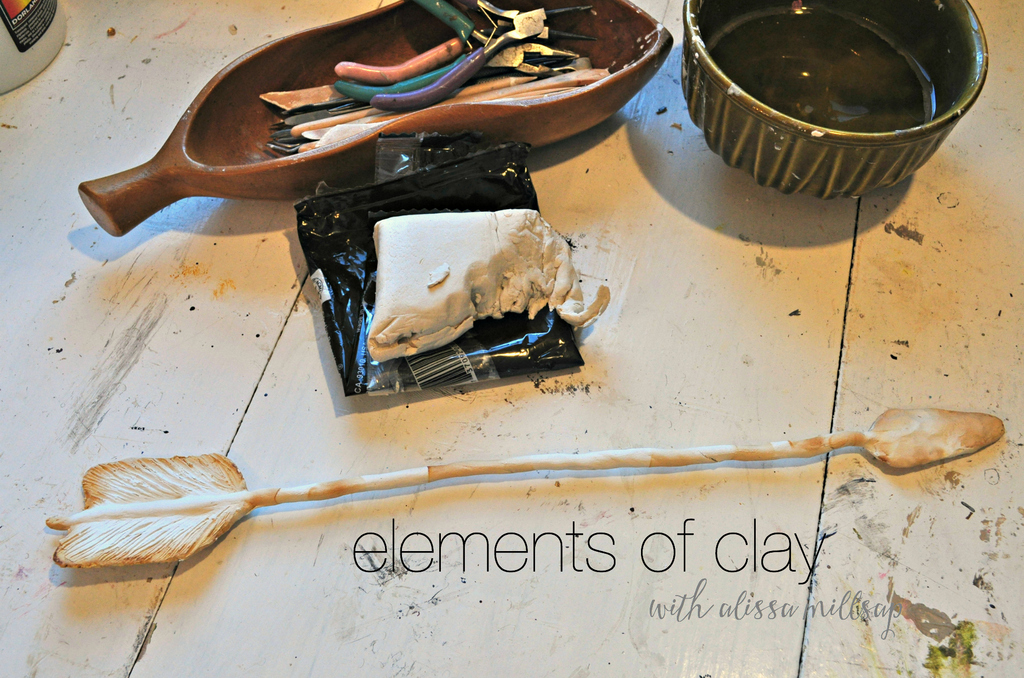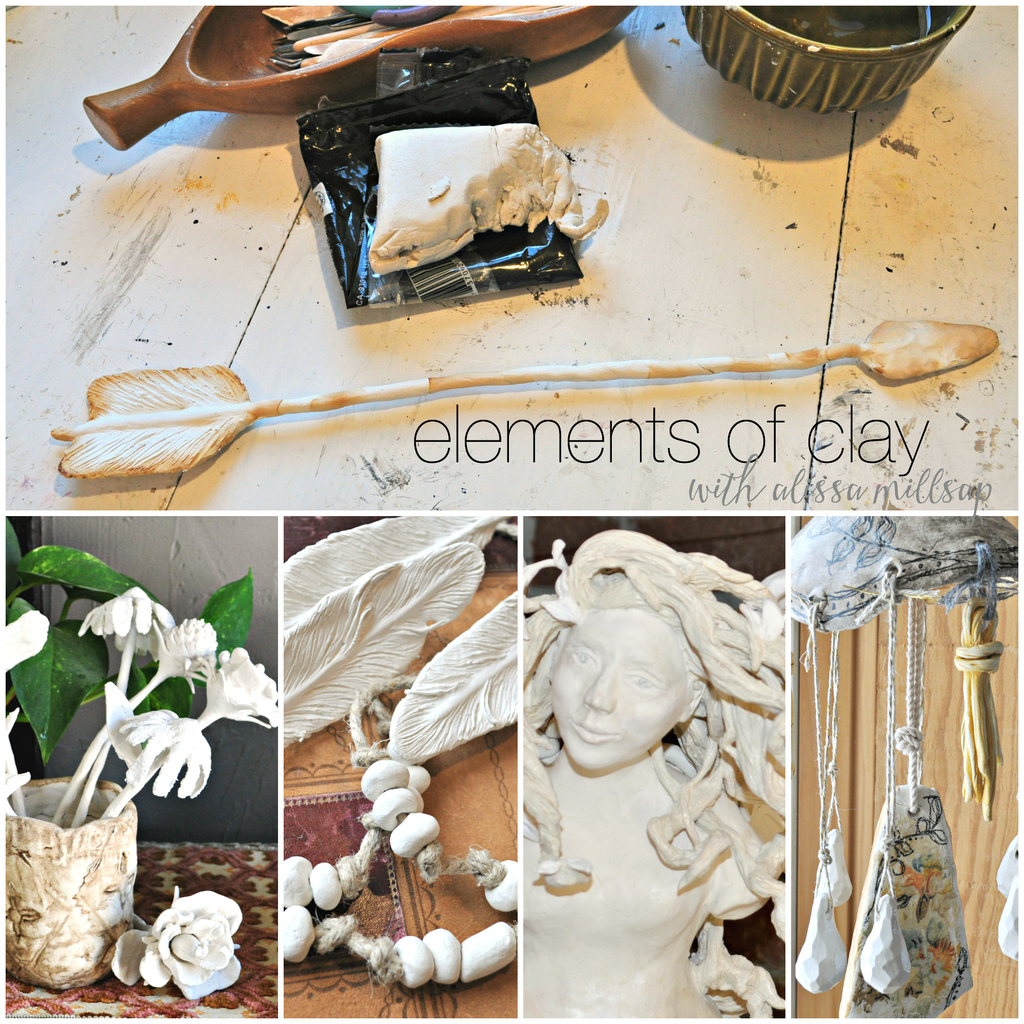 Registration has opened for Elements of Clay with Alissa Millsap!
This course will begin on February 29th.
Do you have childhood memories of making mud pies or building sandcastles?
Maybe you loved creating something out of playdoh, wishing you could keep them forever?
In Elements of clay, I will be showing you several projects using air-dry paper clay.
No kiln needed!
Each project is inspired by nature, as well as the hope of new beginnings that come in the spring. Each project has a bohemian flair and style. I doesn't matter if you worked with clay before or have never experienced creating a sculpture, it is my wish that you will be inspired to try something new. I hope you will join me on this journey as we explore the elements of clay.
*******
Let's talk about how to get that awesome $350 Dick Blick gift card!!!!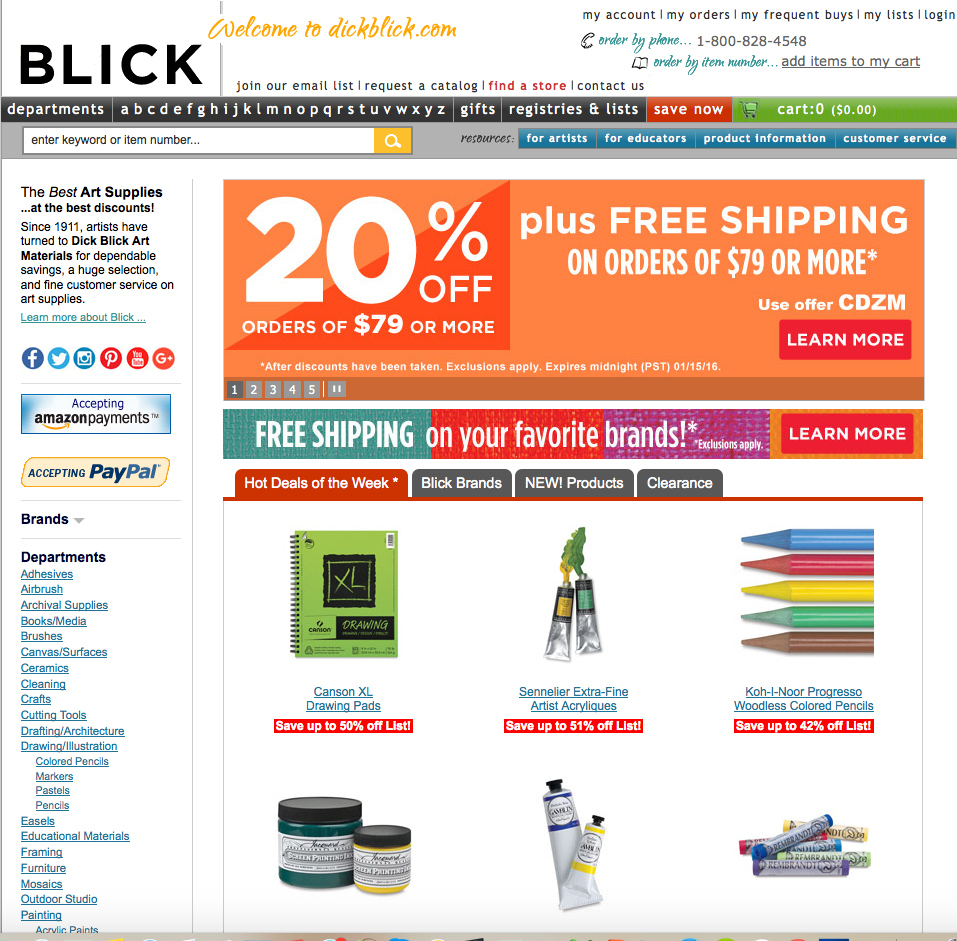 To enter the giveaway just leave a comment on this post telling us one step you are taking to live a more creative life in 2016.
For additional chances to win:
* Share the new courses and giveaway on Facebook
* Share the new courses on IG and tag @jeanneoliver #jeanneolivercreativenetwork
* Follow us on Instagram
* Blog about the new courses and giveaway
* Pin images from this post to Pinterest
Each time you do one of the above just come back here and let us know.
This giveaway will close on January 18, 2016 at 11:59 pm MST.
The winner will be announced on January 19th.
Thank you so much for sharing, taking courses, sharing your creative lives and allowing us to do what we love!
*******
If you are new to our creative network here are easy steps to get you started…
1. Register at jeanneoliver.ning.com (this is free).
2. Once your account is active you are able to take advantage of our free courses, series and even pay for courses.
3. Go to jeanneoliver.ning.com and along the top header click on "COURSES" and you will be able to view all three pages of online courses and free series.
4. To purchase a course please choose your course, click on the +join in the upper right hand corner, pay and you will be INSTANTLY in the classroom.
5. All videos can be found along the right hand side of the page under "COURSE CONTENT".
6. All of our courses are pre-recorded so you can watch at your convenience. The best part is that you have lifetime* access on all new purchases!  Pretty awesome if you ask me.
*As long as we manage the creative network