I love learning about new products from other friends.
Nothing is better than hearing what people REALLY use and like.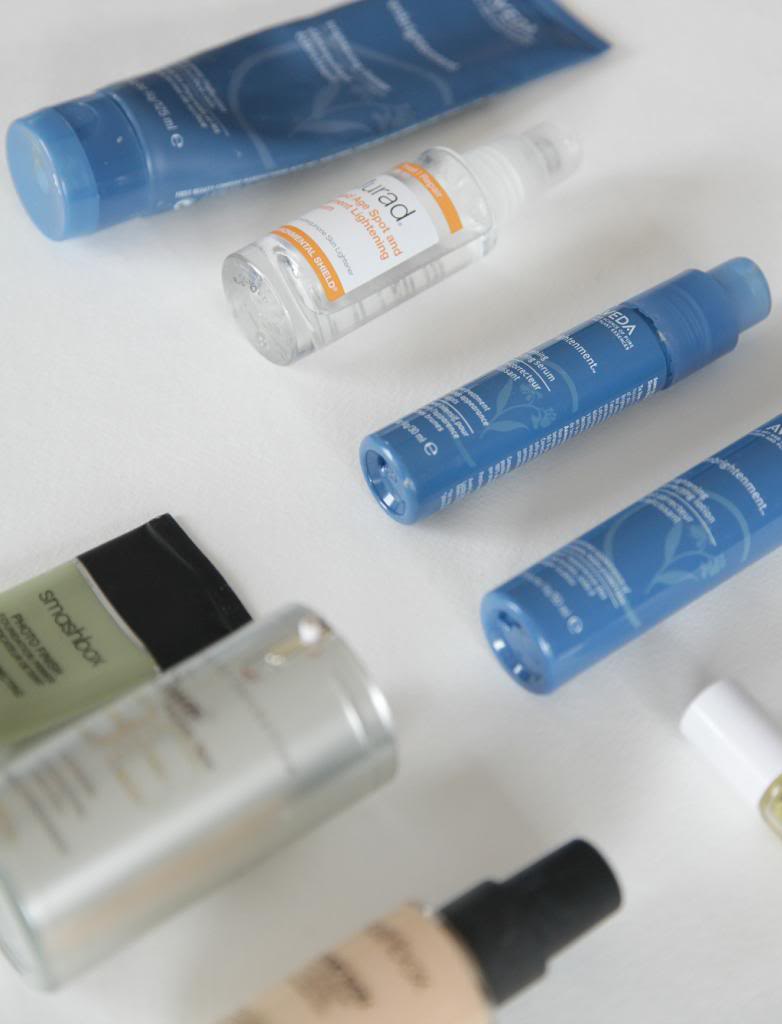 Each year I do a beauty post with my favorite skincare and makeup products.
You can see my last makeup post HERE and HERE.

This will be a three part series where I will share my morning routine, makeup and nightly routine.
I would love your feedback and for you to share your favorite products too.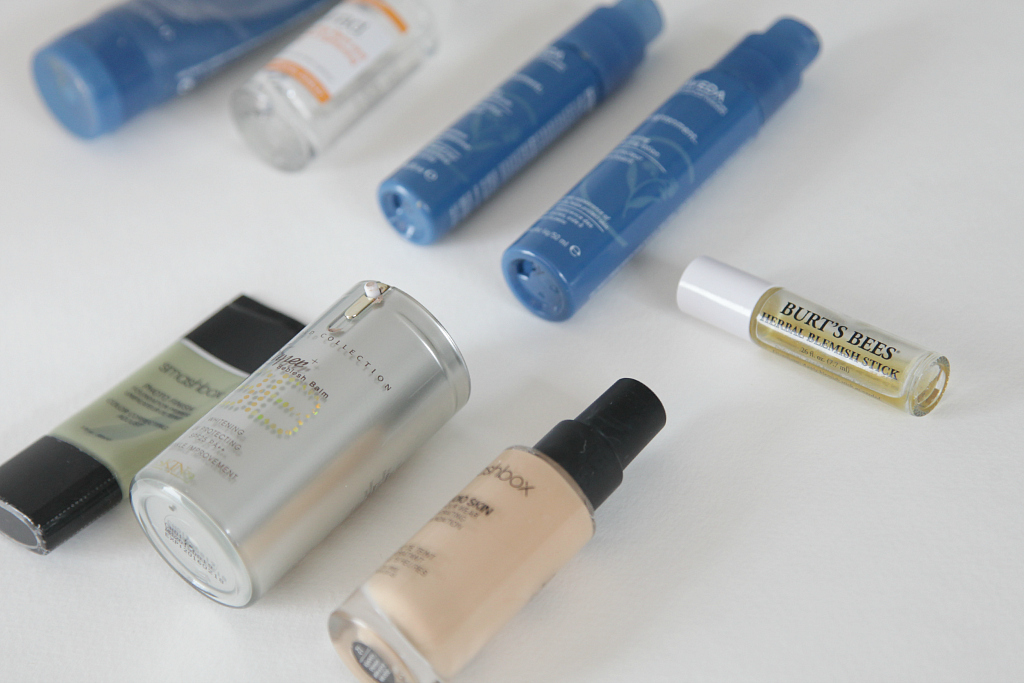 I know there are so many great skincare products but I use Aveda because I also get facials using their products every six weeks.
I really can see the difference in my skin when I take the time to get the facials and I also do their plant peels.
1. Aveda Brightening Cleanser. I have been using this cleanser for over a year to help with sunspots. Sun. Spots.
2. Murad Serum for..um..sunspots.
3. Aveda Brightening Correcting Serum. Crap…there is a really big theme going on here.
4. Aveda Brightening Correction Lotion.
5. If I have a blemish (not that I ever have one) I use a little Burt's Bees Herbal Blemish Stick under my makeup.
6. I love this stuff!  Serious!  Smashbox is awesome with the Photo Finish Primer. The green evens out any reds in your skin.
7. BB Cream. LOVE this stuff!  I have been using it for over a year and swear by it.
8. Smashbox foundation.  I found this on accident when I forgot ALL of my skincare and makeup on a trip.  Who does that?  Left the whole bag in my bathroom and had to buy new at the airport. Luckily, there was an amazing makeup store in the airport and I was so lucky to drop a ton of money on products I already had.
I know this may seem like a lot but I barely use much of each and I put it all on in a minute or two.
Come back tomorrow for my daily makeup routine.
See you then!
***
Remember that you can still take the survey HERE about my blog.
If you leave your email address you will be entered to win a $100 Anthro gift card:-)
Thank you to those that have taken the survey.
When we close the survey we will go in and read every. single. comment!
Thanks!! We always love your feedback.