How about a beautiful surprise to enjoy over the weekend?
Cherie Wilson is back on our creative network with a brand new and INSTANTLY available online course all about Abstract Color and Composition. During her last online course so many of the students had questions about composition so she made a whole course for you! What? Serious!
So, no waiting and you can start watching right away! Thank you so much Cherie! You are amazing and you love your students so well.
Abstract Color and Composition with Cherie Wilson is open for Instant Access today!
Would you like some practice in understanding Color and Composition in your abstract art? Join Cherie Wilson as she guides us into the color wheel and then compositional elements in this instant access class, Abstract Color and Composition.
Instant Access has just opened for Abstract Color and Composition with Cherie Wilson. 3+ hours of course content, lifetime* access and an instant access price of $48. Yep! You can start watching and creating this moment!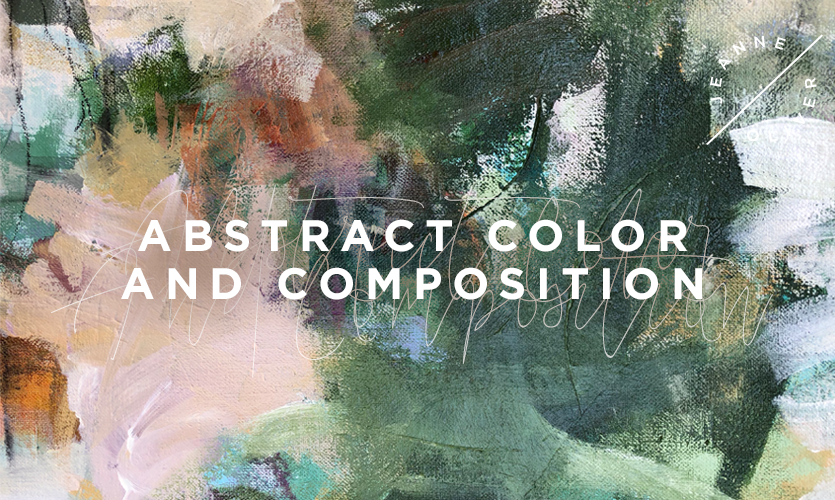 From Cherie…
This course is broken down into engaging fun exercises and completed projects that will build even more confidence in your use of color and perspective in your composition. We will create an inspiring color wheel and an abstract canvas or two along the way as we practice all that we've learned.
The exercises are designed to be fun as well as move you into braver and more informed choices in both, as a beginning abstract painter and in support of your current abstract painting practice.
There is always so much to learn about art and that's what makes it fun! As a lifelong learner and explorer, we artists crave to know more and often times get bogged down with some of the terminologies.
This course will gently walk us through some of this verbiage as we have fun playing with color and omposition. Composition will come alive as we move through exercises, critiques and painting demonstrations. This course will take you to the next level in your painting practice so let's get started!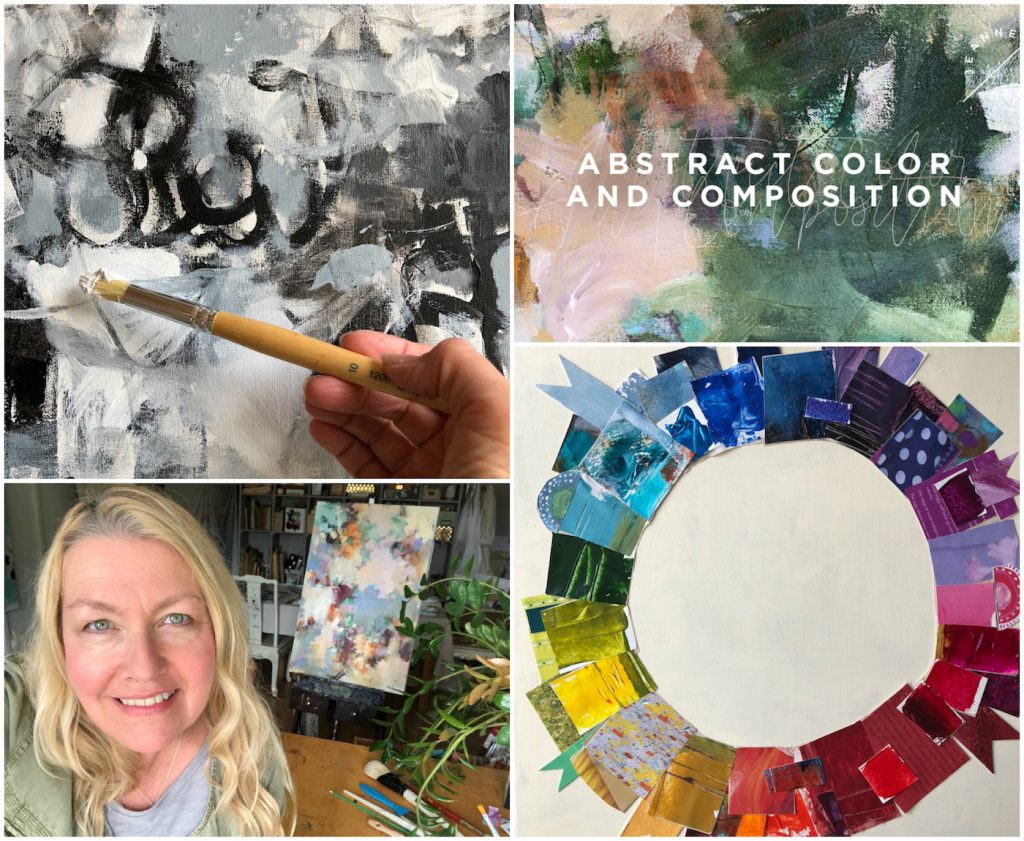 Come and Watch The Course Trailer
To read more or to register for this course please click HERE.
If you have any questions about the course please contact here at https://jeanneoliver.com/contact
See you in class!

If this is your first course with us or you are a longtime member we want to share how easy it is to find out more, register, see the supply list and share with your friends.
1. Come and read all about the new course HERE.
2. If you think your friends would love this course we would be beyond honored to have you share the promo video. We have included all of the social media links under the video to make it easy. You can also directly share the course page. You do not have to be a member of this site to see what we have to offer!  LOVE THIS!
3. We also have over 100 other courses and to see what we are offering you can go directly to jeanneoliver.com and then click on courses.
4. All of our courses are pre-recorded so you can watch at your convenience. The best part is that you have lifetime* access.
5. If you have any questions about the course please contact here at https://jeanneoliver.com/contact
*As long as we manage the creative network