*Early Registration Ending
How many of us want to find freedom in our art? I know that creating authentic art that tells a story with loose lines and brush strokes is what I am always working towards.
I am so thrilled to share that Dina Wakley is back with a brand new online course and like each of her courses it is filled with COLOR, intentional marks, and storytelling! If you want to get out of your own head and start breaking creative boundaries you will want this course with Dina.
Early Registration is ending for Figuratively Speaking tomorrow, October 29th at 10 pm MST. The course will go live on November 16th, 2018. The course is 4+ Hours of Content. Come and read all about it.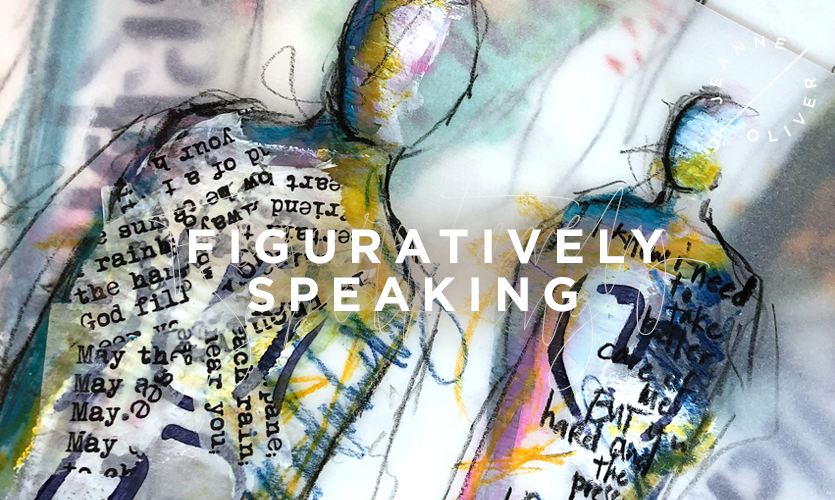 From Dina Wakely…
In Figuratively Speaking, we'll combine two of my loves: abstract figures and putting your own handwriting in your work.
I will show you easy ways to create textured backgrounds, based on your art marks. Then we'll demystify abstract figures by creating them simply but effectively. Dina will show you her tips for adding writing and asemic marks with your own hand to your backgrounds and to your figures. We'll fill the figures with colors, textures, words, and even miniature paper weavings. A true mixed-media experience, Figuratively Speaking will ignite your creative fire.
Figuratively Speaking
– Express your feelings through line
– Spill your soul with your own hand
– Discover abstraction techniques
– Create textures and layers
– Integrate words, colors, textures, and imagery
– Fill your figures with meaning
– Weave your story into your artwork
– Craft artworks that sing with meaning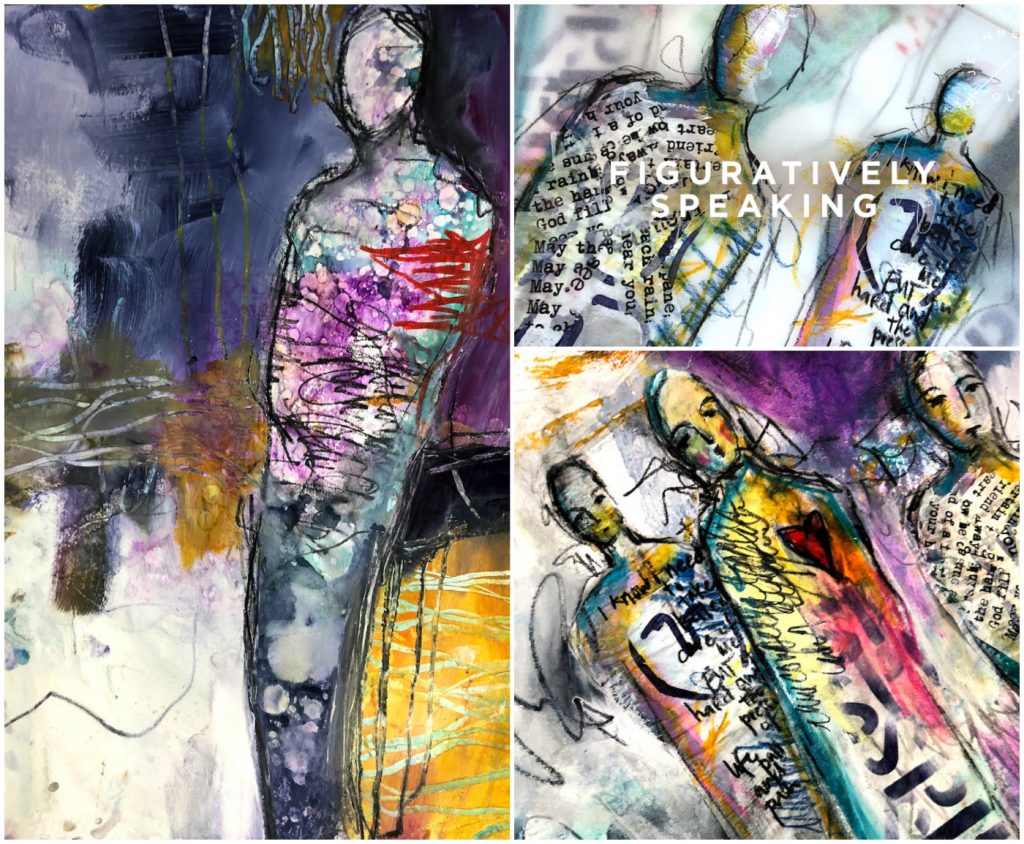 Come and Watch The Course Trailer
[x_video_embed]
[/x_video_embed]
To read more or to register for this course please click HERE.
If you have any questions about the course please contact here at https://jeanneoliver.com/contact
See you in class!

If this is your first course with us or you are a longtime member we want to share how easy it is to find out more, register, see the supply list and share with your friends.
1. Come and read all about the new course HERE.
2. If you think your friends would love this course we would be beyond honored to have you share the promo video. We have included all of the social media links under the video to make it easy. You can also directly share the course page. You do not have to be a member of this site to see what we have to offer!  LOVE THIS!
3. We also have over 100 other courses and to see what we are offering you can go directly to jeanneoliver.com and then click on courses.
4. All of our courses are pre-recorded so you can watch at your convenience. The best part is that you have lifetime* access.
5. If you have any questions about the course please contact support here.
*As long as we manage the creative network