Rae Missigman is the artist that keeps pushing the boundaries of creativity and she has the heart of a teacher. This is such an incredible combination and what always has students going away wanting more. Lucky us that Rae is back with more!  She is bringing our creative network a brand new course that focuses on words and your creative process. It is guaranteed to be colorful fun!
Rae's course, Mixed Media Directions | A Path to Artful Discovery is in the final hours for Early Registration at $32. October 11th @10 pm MST it will go to $48 and it will go live on November 12th, 2018. The course is 4+ Hours of Content.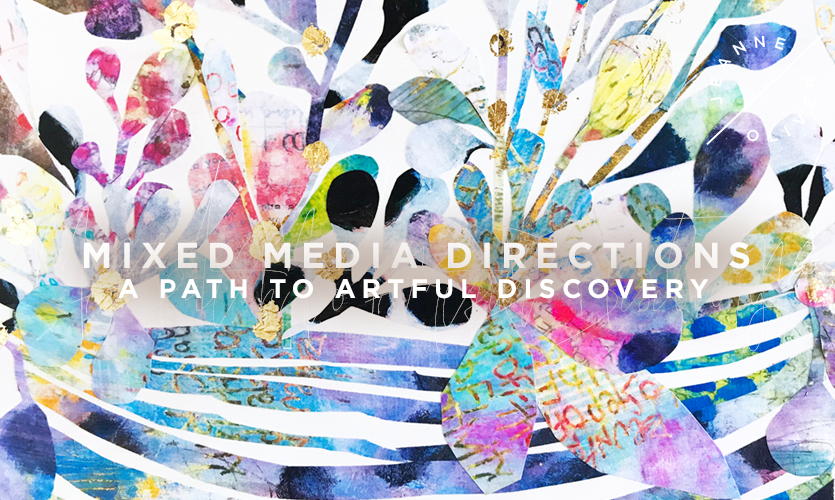 From Rae Missigman…
The creative path can be a difficult one to navigate. Have you ever experienced times when you find yourself questioning your imaginative style? Join Rae Missigman for Mixed Media Directions.
Digging into what this questioning means to you and your process may be all it takes to rediscover the artist in you once again.
Writing down the words that define your experiences can have the power to illuminate new creative choices. Together we will discover the joy of spontaneous writing and the potential it has to create a space for new ideas and inspiration. Combine paint, ink, pastels, and watercolor pencils to create luscious layers of depth and texture while transforming our musings into a foundation saturated with beauty. Watch as your unique style reemerges through layer upon layer of rich puddled color as you etch, scrub and unearth the artistry buried beneath.
Join me as we create two projects, deconstructing our newly constructed art papers and reshaping them into charming art pieces that celebrate movement along your creative path.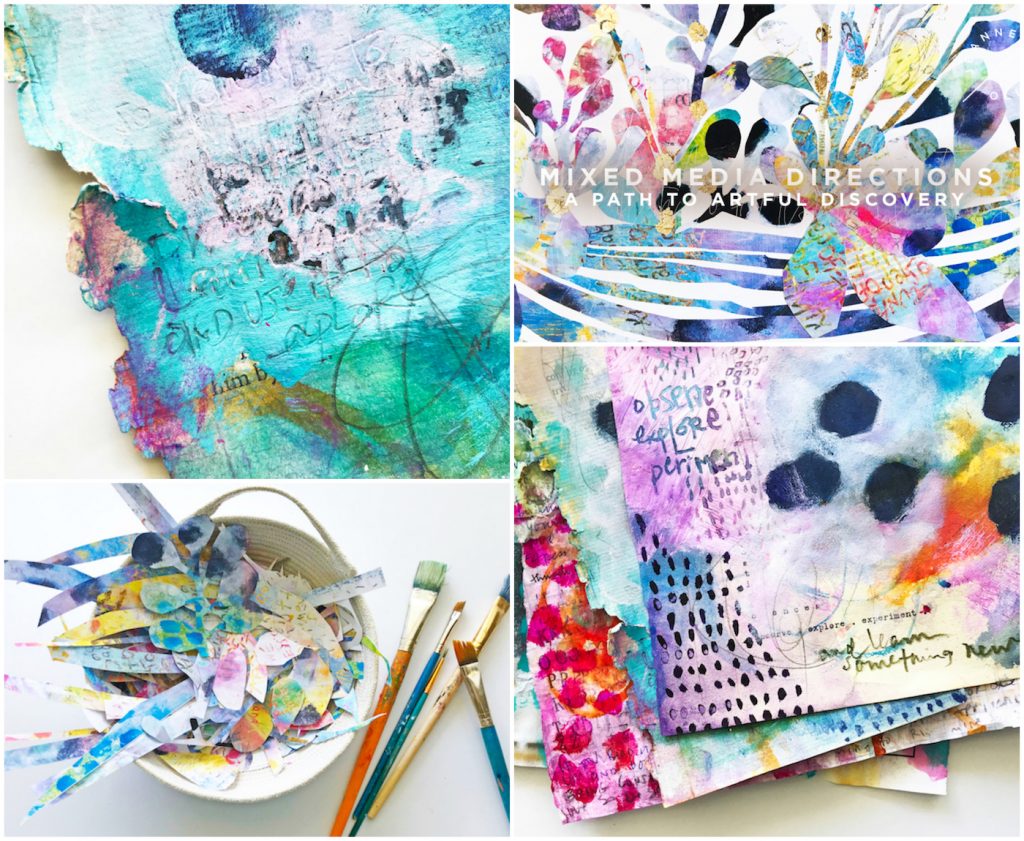 Come and Watch The Course Trailer
[x_video_embed]
[/x_video_embed]
To read more or to register for this course please click HERE.
If you have any questions about the course please contact here at https://jeanneoliver.com/contact
See you in class!

If this is your first course with us or you are a longtime member we want to share how easy it is to find out more, register, see the supply list and share with your friends.
1. Come and read all about the new course HERE.
2. If you think your friends would love this course we would be beyond honored to have you share the promo video. We have included all of the social media links under the video to make it easy. You can also directly share the course page. You do not have to be a member of this site to see what we have to offer!  LOVE THIS!
3. We also have over 100 other courses and to see what we are offering you can go directly to jeanneoliver.com and then click on courses.
4. All of our courses are pre-recorded so you can watch at your convenience. The best part is that you have lifetime* access.
5. If you have any questions about the course please contact here at https://jeanneoliver.com/contact
*As long as we manage the creative network