Kelly Hoernig is back with another creative adventure using colored pencils. Kelly is an expert in the field of colored pencil art and she has spent years teaching and practicing with this medium. Kelly is also a teacher that lavishes her students with instruction, encouragement and knowledge. It is such an honor to have Kelly back on our creative network!
Kelly's course, Art & Nature in Color Pencil is opening today for Early Registration.
Early registration has just opened for Art & Nature in Color Pencil with Kelly Hoernig. 5+ hours of course content, lifetime* access and an early registration price of $32. The price will change to $48 on September 26th @ 10 pm MST and the course will go live on October 26th, 2018.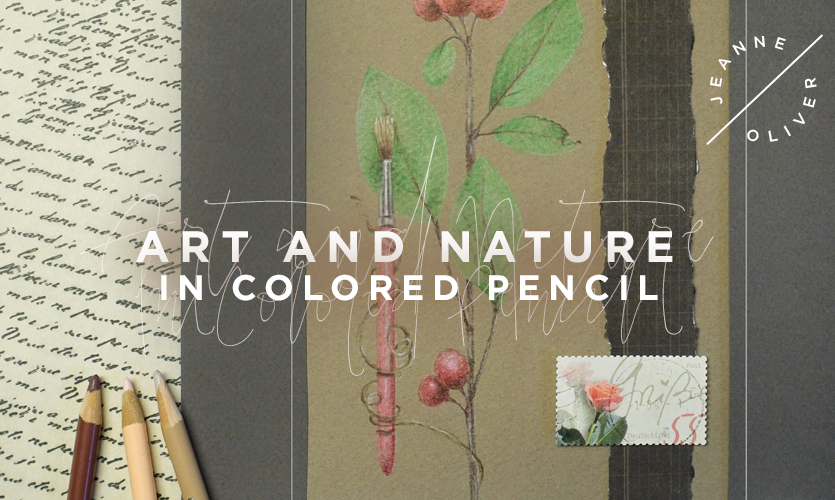 From Kelly Hoernig…
Discover the relaxation and versatility of colored pencils in this introductory class with Kelly Hoernig. Explore the ease of soft, subtle layers built up to create beautiful rich values. With each layer you will develop light, shadow and define the details. Nature, art supplies and a touch of ephemera to complete the design results in a stunning artistic composition that is sure to reflect your inner artist and celebrate the gift of nature.
– Gather inspiration from nature and your studio.
– Learn to see the details through drawing and observation.
– Develop new techniques and skills to create with.
– Assemble supplies to inspire your creativity.
– Practice color selection and application techniques.
– Elevate with creative touches of what you collect.
– Explore altered surfaces to create on.
– Study form and develop values to give your objects life.
– Design with curated ephemera to finish with flair.
– Celebrate learning a new medium.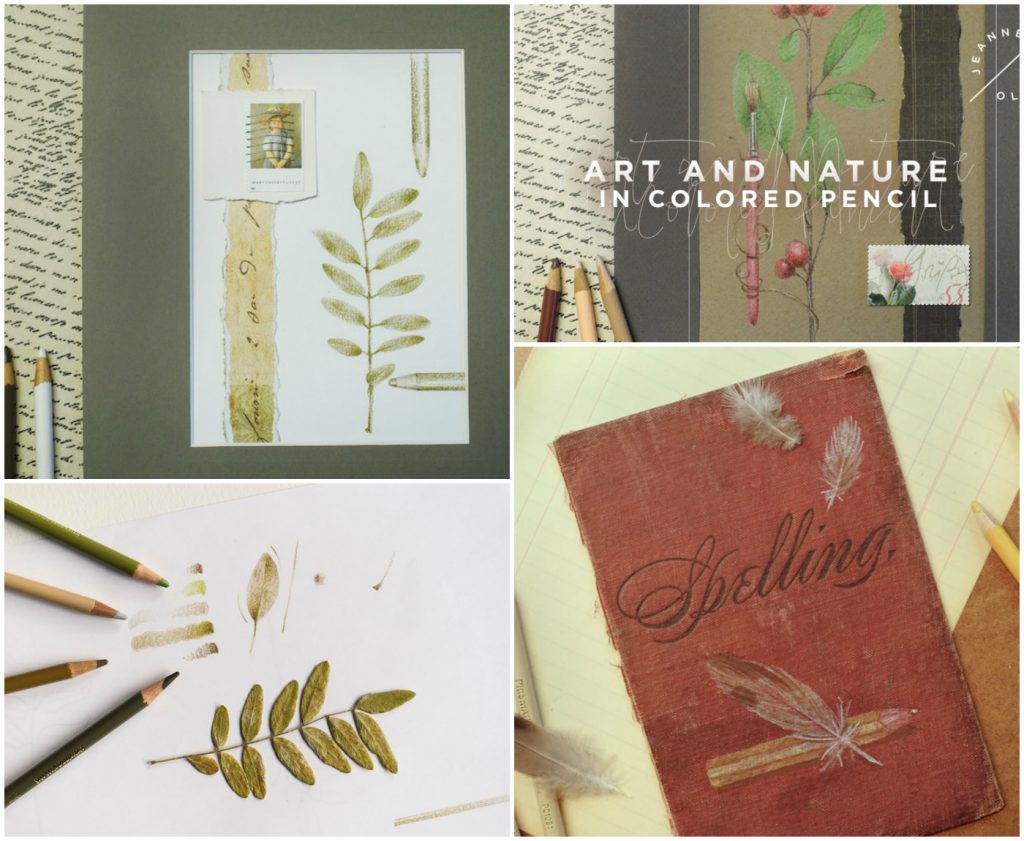 Come and Watch The Course Trailer
[x_video_embed]
[/x_video_embed]
To read more or to register for this course please click HERE.
If you have any questions about the course please contact here at https://jeanneoliver.com/contact
See you in class!

If this is your first course with us or you are a longtime member we want to share how easy it is to find out more, register, see the supply list and share with your friends.
1. Come and read all about the new course HERE.
2. If you think your friends would love this course we would be beyond honored to have you share the promo video. We have included all of the social media links under the video to make it easy. You can also directly share the course page. You do not have to be a member of this site to see what we have to offer!  LOVE THIS!
3. We also have over 100 other courses and to see what we are offering you can go directly to jeanneoliver.com and then click on courses.
4. All of our courses are pre-recorded so you can watch at your convenience. The best part is that you have lifetime* access.
5. If you have any questions about the course please contact here at https://jeanneoliver.com/contact
*As long as we manage the creative network