Stephanie Lee is back with a brand new course! Stephanie is one of my favorite humans and artists and I am always so excited when her work is on our creative network.
Early registration has just opened for Art as Allegory with Stephanie Lee! Four+ hours of course content, lifetime* access and an early registration price of $32. The price will change to $48 on June 6th @ 10 pm MST and the course will go live on July 6th, 2018.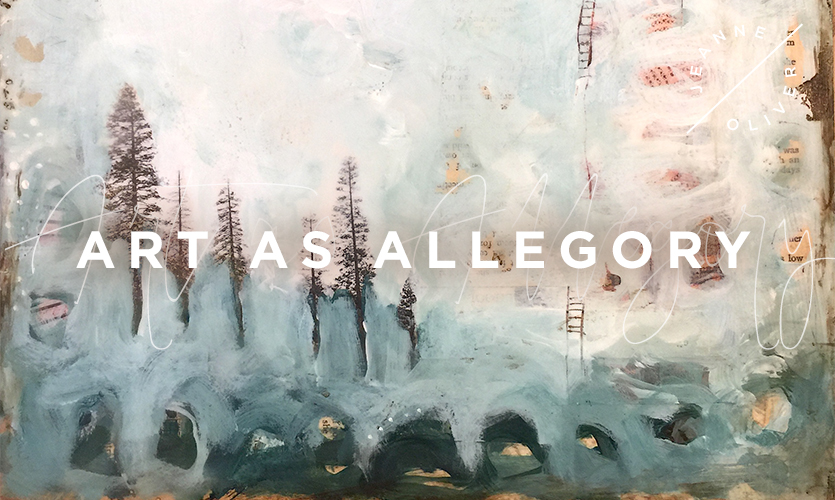 From Stephanie Lee…
Let's rekindle the power and joy of creating art as a way to represent an abstract or spiritual meaning dear to your heart. Through a sampler project, you'll explore various combinations of plaster, encaustic medium, image transfers, collage, and paint. Creating a catalog of beautiful technique reference materials, to uncover which combinations embody your creative voice, revealing the path to your greatest joy and fulfillment in art making.
Once all the elements of your sampler are created, I will guide you through compiling them for display or in a simple, tactile (and easy) handmade book form as a reference, an inspiration, and as a work of art on its own.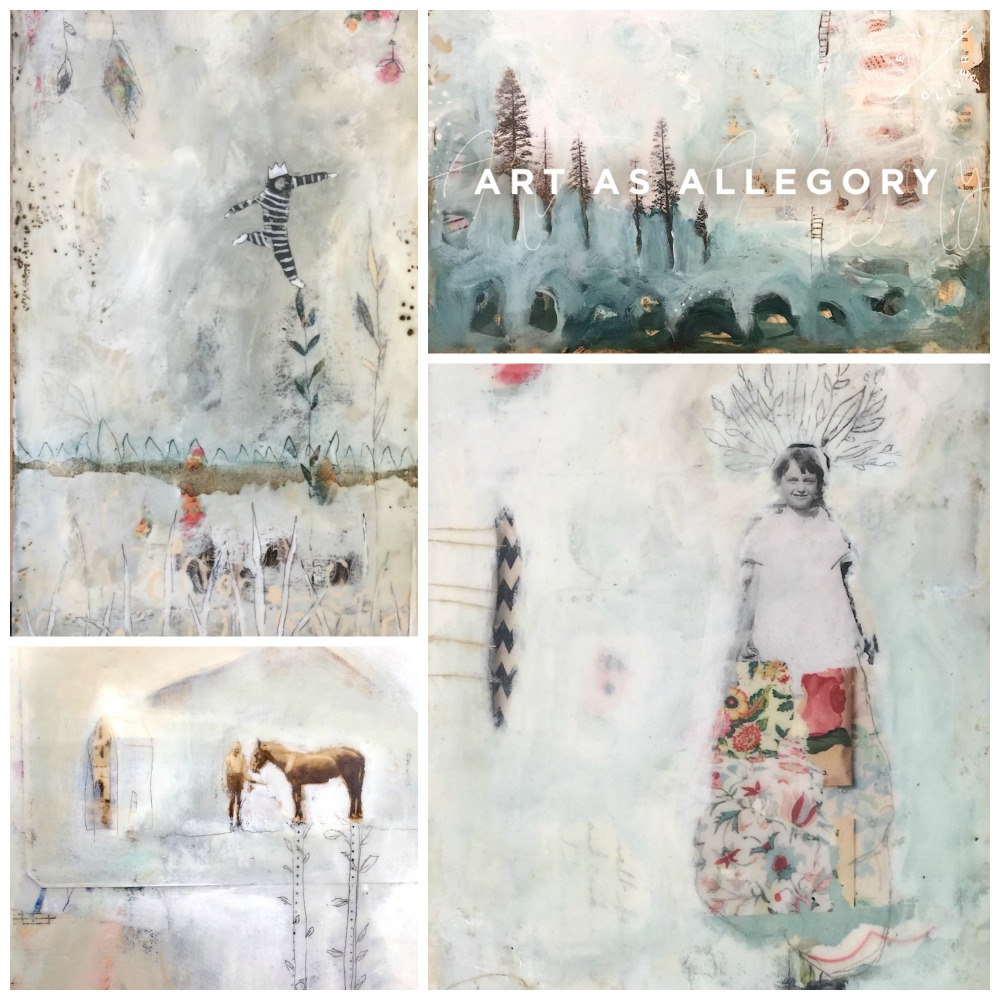 Come and Watch The Course Trailer
[x_video_embed]
[/x_video_embed]
To read more or to register for this course please click HERE.
If you have any questions about the course please contact here at https://jeanneoliver.com/contact
See you in class!

If this is your first course with us or you are a longtime member we want to share how easy it is to find out more, register, see the supply list and share with your friends.
1. Come and read all about the new course HERE.
2. If you think your friends would love this course we would be beyond honored to have you share the promo video. We have included all of the social media links under the video to make it easy. You can also directly share the course page. You do not have to be a member of this site to see what we have to offer!  LOVE THIS!
3. We also have over 90 other courses and to see what we are offering you can go directly to jeanneoliver.com and then click on courses.
4. All of our courses are pre-recorded so you can watch at your convenience. The best part is that you have lifetime* access.
5.If you have any questions about the course please contact here at https://jeanneoliver.com/contact
*As long as we manage the creative network