Welcome to week two of "Get the Look".
This is a series for the month of March celebrating how YOU wear my clothing, bags and jewelry.
You can see last weeks post HERE.
This week I have not only photos from two women sharing their style but also our first $100 gift certificate (to my shop) winner.
The first "Get the Look" photo is from Tracey Leber of French Larkspur.
You probably know Tracey from her beautiful decorating blog.
Here is Tracey's take on the Elaine knit dress.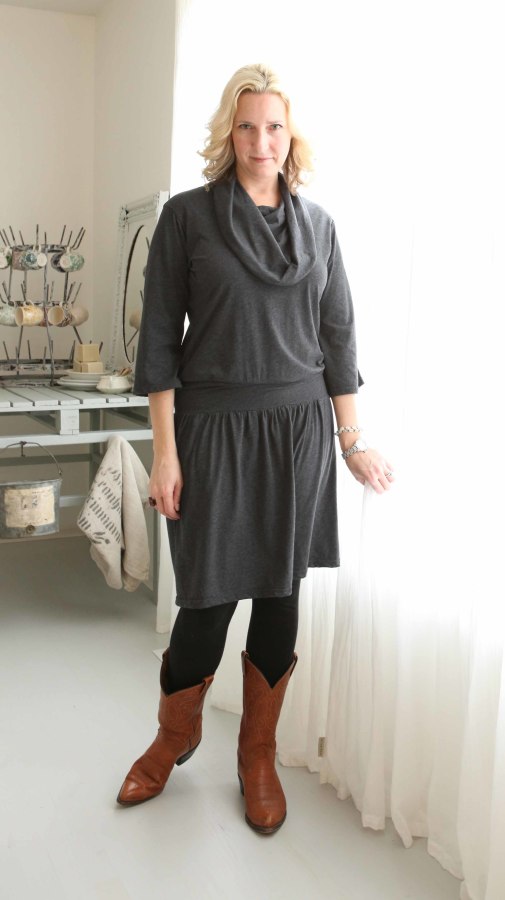 First of all I wish I had that kind of glorious light in my home.
Tracey makes white walls look amazing!
I love the leggings and boots with the Elaine.
The second photos come from Becky Strahle of Farmgirl Paints.
Becky has a wonderful and joyful blog in which she shares her day to day life.
Here is Becky in the Louise dress/tunic.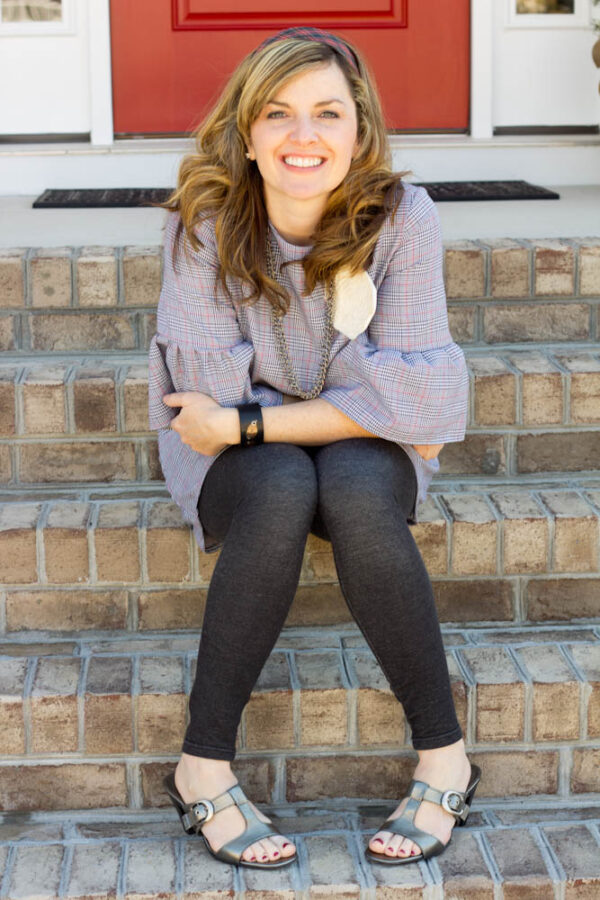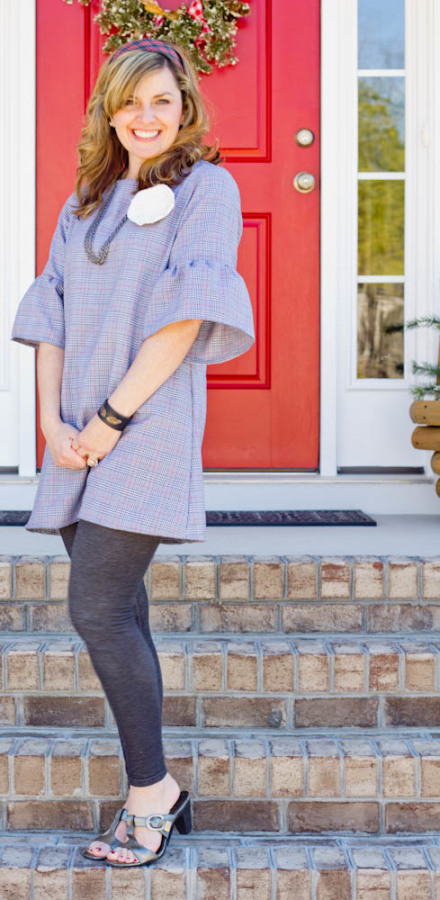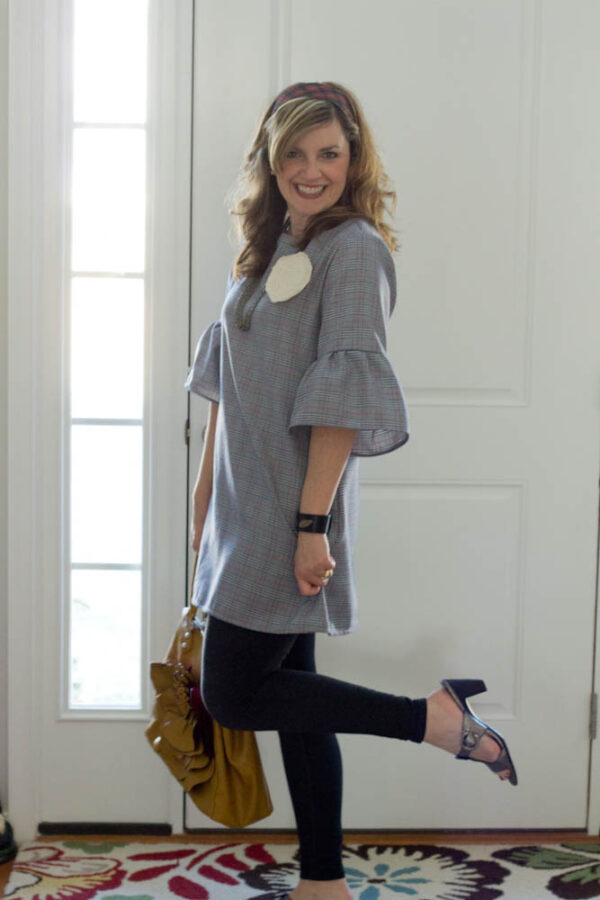 Becky, can I have those brick steps?  Please?
Becky's style is SOOOOO cute!
I love the headband and I have to know where Becky got those leggings!
Becky, please tell us!
***********************************
At the beginning of the series I asked my readers/customers to send in photos of themselves wearing my clothing, bags etc.
It has been so fun to see the photos.
KEEP THEM COMING!
We still have three more weeks in the series and that means 3 $100 gift certificate winners are coming up!
The winner of this week's gift certificate is Lynne Bechard.
Lynne is wearing the Louise dress/tunic and the Audrey French tunic.
Love the looks.
Congratulations Lynne!
If your photo was not chosen don't worry…you will be put back into the drawing for next week.
To send your own photos in please email me at Jeanneoli@hotmail.com with the subject line "Get the Look".