Jenny Doh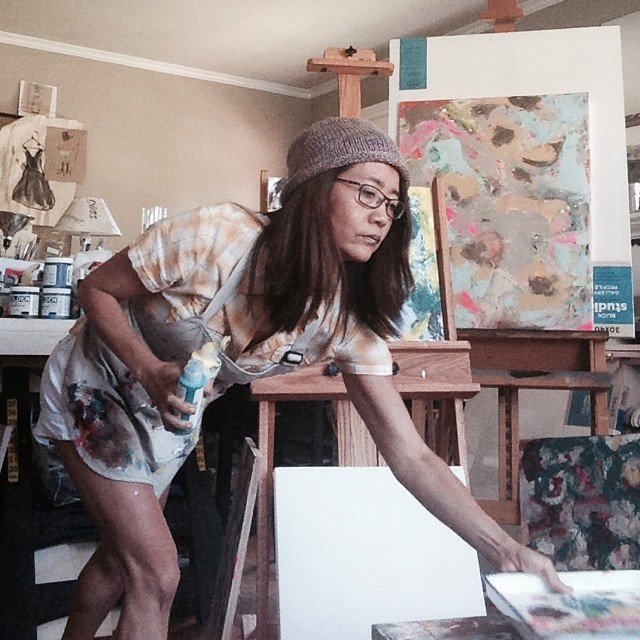 Jenny Doh
Website: www.crescendoh.com
Email: jenny@crescendoh.com
Studio: 207 N. Broadway, Suite L, Santa Ana, CA 92701 (Santora Building)
Jenny was born in Seoul, Korea and moved to the United States in 1974 and grew up in Bakersfield, California. She is author and packager of numerous art and crafting books and considered a leader in the world of art and craft publishing.
Jenny is head of Studio CRESCENDOh where she teaches painting and fiber arts. The studio hosts celebrated visiting artists who teach painting, mixed media, art journaling, art jewelry, and more. Jenny also speaks nationally and consults on topics of publishing and creative development.
Jenny is an alumna of UC Irvine and UCLA and past president of the UCI Alumni Association. She lives with her family in Santa Ana, California.

Ivette Newport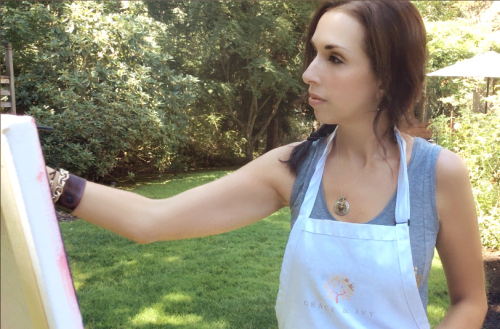 I'm an artist, self-taught photographer, teacher, mother to two sweet daughters and wife to one super talented guy. I was born in Sydney, Australia and spent most of my childhood there. Life in Sydney was amazing and I grew up doing Art in the Aussie sunshine! You could usually find me in the garden painting, drawing or reading. We had the opportunity to travel overseas often and this inspired me greatly. I have a deep love of adventure and travel!
My father was transferred back to the States in my Junior year so I ended up finishing high school in Connecticut. Being six feet tall and having an Australian accent, it was tough to fit in but I found my home in the AP Art room and owe so much to my amazing Art Teacher!
After graduating, I went on to attend the Ringling College of Art and Design in Sarasota, Florida and received a BFA in Illustration.
After living in several cities, we found our home in beautiful, Portland, Oregon. My husband, Chris and I have been here for 13 years now and it has been the perfect environment in which to grow our family.
Along the way, through all the moving, shifting and growing, Art has been a common thread in my life. It is my true center. When I create Art – I am full of joy. It literally fills me up and makes me whole. The call to now share this passion and teach is overwhelming and I am so grateful to have found my true purpose.
ARTIST STATEMENT
My artwork stems from a deep desire to capture beauty – much like my photography – my goal is imbue each work with it's own unique beauty and mood.  Inspired by dreams, fairy tales, spiritualism and history, my work most often features a central female figure or figures. Vintage imagery, ephemera and elements add a sense of nostalgia and romance. I seek to tell a story, depict a journey or evoke a state of being within my works. Most times, these subjects are immersed in an otherworldly or ethereal surrounding rarely based on true locations but rather an inner world of subconscious and spirit.
Depending on the message behind the work, I am drawn to either intense hues or subdued pastels. Elements of nature are frequently seen with my figures, reminding us of our connection to the natural world. Butterflies and birds are messenger icons in my work, carrying with them a desire to keep growing, evolving and being open to the world around us. Words and lyrics are sometimes interwoven into the composition to further the meaning and intention of the work.
While I use a variety of materials and processes in each project my methodology is rather consistent. It is a layering process. Each layer builds upon the next resulting in an evolution of texture, color, pattern and shape. Through constant exploration of both media and concept, new inspiration grows and leads to the next body of my work.

Melody Ross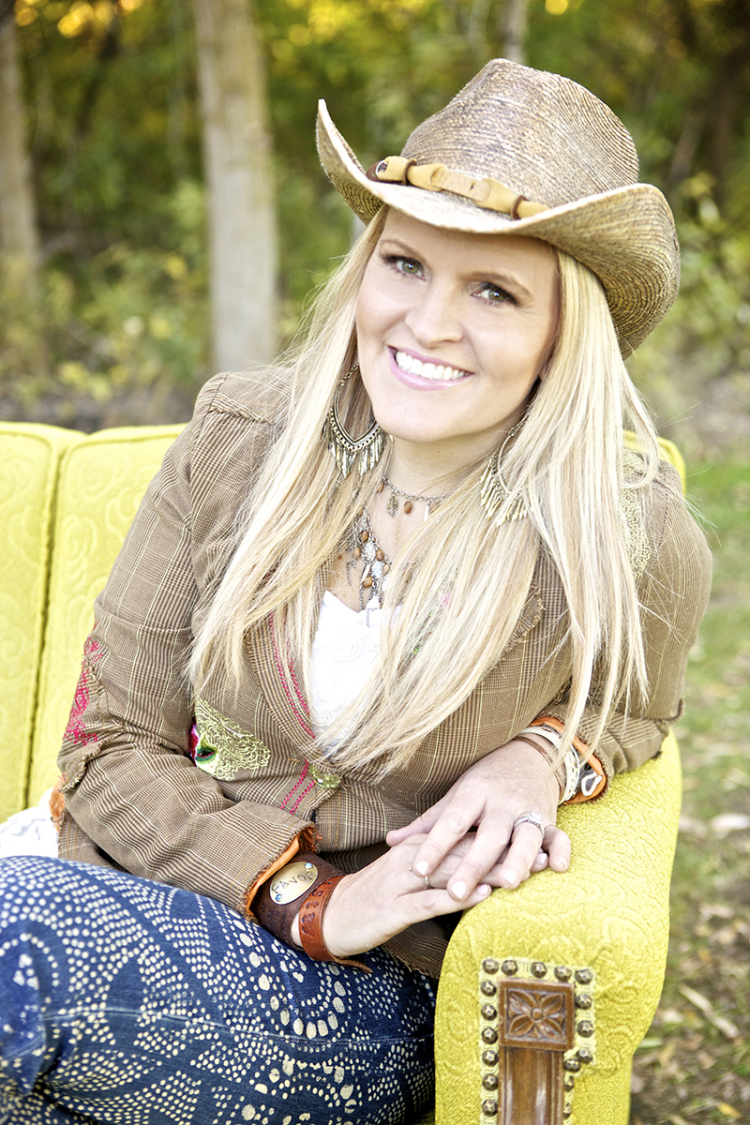 Melody Ross has been a worldwide known artist, author, and entrepreneur since her twenties, building one of the most collected and sought-after brands in the designer paper industry, and continuing on to design hundreds of home decor and fashion products for many other companies.
It was a serious life trauma, however, that put her on the path of her life's work. In 2004 her beloved husband of 14 years sustained a brain injury that turned their life upside down. Over the 6 years of his recovery, they seemingly lost everything that they had spent the first part of their life building together, but painstakingly kept their marriage and family together. Through this experience, Melody learned countless lessons that she vowed to share if their life were to turn around. After many difficult years of caretaking, her husband made a complete recovery. Shortly after his recovery, Melody experienced a chronic illness that lasted over 2 years and taught her all about the other side of being cared for and living your dreams with physical limitations.
In 2009, Melody walked away from Chatterbox, her first company and started Brave Girls Club with her sister, Kathy….and every day has been a beautiful wild adventure of doing everything she loves most with all of the people she loves most. Melody hosts Brave Girl Camp world-class art retreats and classes at her ranch in Idaho, as well as teaching some of the most loved online art courses in the world.
Melody and her story and her products have appeared in countless magazines and television programs. Melody has authored and published nearly 20 books over the last 15 years. Melody has also been the recipient of the Alfred P. Sloane award for business excellence and the NAWBO Businesswoman of the Year. She has also won the CHA Innovations award for most innovative products.
Melody and Marq have 5 children who are now bringing them grandchildren and enjoy their quiet ranch life where you can find Melody making art in the turquoise art barn almost every day, or growing flowers in her garden….or hosting brave girls from all over the world, teaching them everything she knows about art and the healing power of happiness and unconditional love.

Kelly Berkey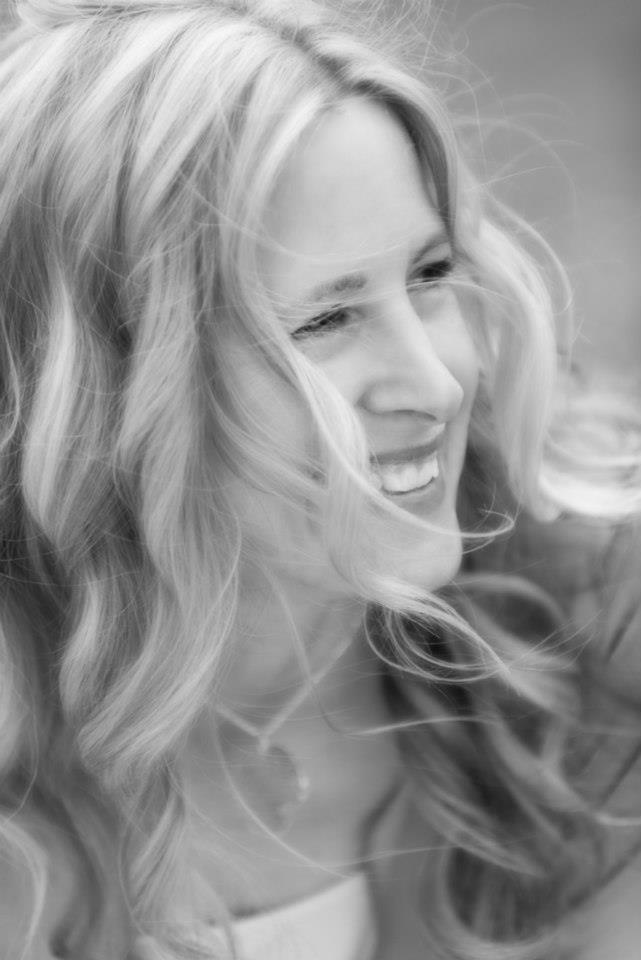 Kelly Berkey is a painter, jewelry designer, and occasional instructor. Her many years as a florist in Oregon meld together with her creative life now in rural Missouri where she paints flowers, rolling country hills, fields of flowers, and old barns in her cottage studio.
Kelly is classically trained in oil portraiture and has studied by taking private lessons and/or workshops with artist Michelle Dunaway, Tina Garrett, and Romel de la Torre. 
Kelly lives with her husband of 29 years in the beautiful countryside outside of Excelsior Springs, Missouri, where they both have art studios. Together they share in the creating and running of their online jewelry store Berkey Designs.
Kelly's work has been collected throughout the U.S. and Internationally.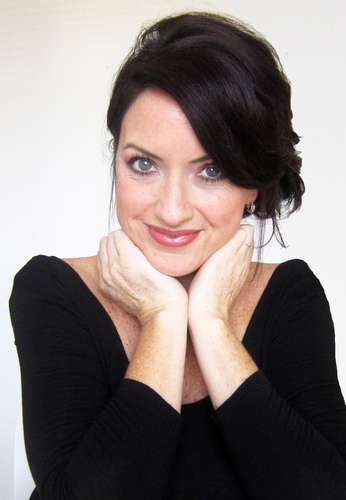 Alisa Burke is a freelance painter and mixed media artist who studied fine art at Portland State University. With a background in painting and printmaking, a desire to explore and push materials, Alisa is always looking for new ways to break the rules and redefine art.  She draws inspiration from street art, graffiti, art history and fashion and it is not uncommon to find her digging through the trash in hopes of recycling something unique to use in her artwork.
Alisa had a desire to be an artist since she was a very young girl. As the child of fine artists who worked from home, she grew up in an environment surrounded by energetic creativity.  Against this artistic backdrop, Alisa became accustomed to the notion that running a creative business from one's household was a natural way of life; and an attainable one as well.
Growing up, she developed her skills with numerous drawing classes and enjoyed nightly creative sprees at the kitchen table.  As an adolescent, Alisa participated in various art shows, contests and sold her work at craft fairs. It wasn't until she graduated from high school that the pathway to becoming a full-time artist became a reality. While Alisa had always loved the creative process and identified herself as an artist, she fell in love with the notion in college. The exposure to Art History and the thrilling exchange of ideas sold her on the charms of dedicating herself to the creative life. From that point on, there was no going back on her dream of pursuing a career in the arts.
Like most, she worked many day jobs while at the same time showing her art, taking on freelance jobs, and building up her portfolio.  Alisa landed a marketing position at the University of San Diego that allowed her to utilize her creative skills.  However, the position did not satisfy her craving to make art on her own terms.  After this realization, Alisa set out to quit her job and pursue her dream full-time.  After a long five-year process of inching forward and building her creative business from the ground up, she finally came to the point of supporting herself with her artwork.  After long hours at her day job, plenty of rejection, tears, and frustration, Alisa was finally able to make her dream a reality.  Through persistence and hard work, she was able to achieve her long-term goal of creative and financial independence.  Alisa quit her job in 2009 and never looked back.
When Alisa and her husband, Andy, decided to start a family, they knew that they had to act on their long-term goal of leaving Southern California for the rugged fringes of the Oregon Coast.  A native of the Pacific Northwest, Alisa longed for the simplicity, beauty, and inspiration of her former hometown.  A desire to simplify their lifestyle and focus on raising their daughter spurred this plan into action, and in 2012 they planned, saved, and worked hard to build Alisa's business.  After careful planning, Andy quit his job as a structural engineer to become a stay at home dad.  Shortly after, they packed up their belongings and strapped 1-year-old Lucy into the car seat and embarked upon a journey to a small town on the Oregon Coast where they now reside.
Alisa's paintings have been exhibited in a variety of galleries and her handmade, painted accessories are carried in a number of boutiques across the country. Her artwork has been featured in numerous publications and media outlets such as Better Homes & Gardens, The Huffington Post, Buzz Feed, TLC, HGTV, Bon Appetit, Apartment Therapy, Reader's Digest, Craft, Brit Picks, Disney and more.  In addition to creating art, Alisa currently teaches a variety of workshops nationwide and has worked as a Bernina Artisan. Alisa appeared as a guest artist on the DIY Network show Craft Lab and Quilting Arts TV on PBS. Her first book, Canvas Remix, was released in the spring of 2008 followed by her second book, Sew Wild, released in August 2011.  Alisa latest endeavor is the newly launched "Heart to Art Remix" fashion accessory line with Demdaco.

Jeanne Oliver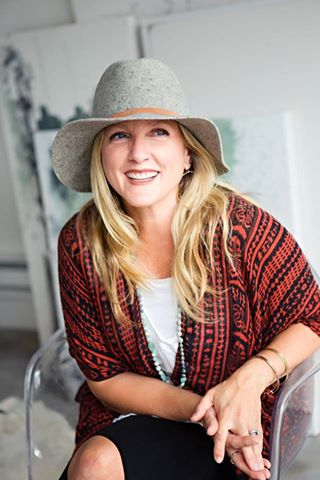 Jeanne is married to her dream maker, Kelly, and the mother of three funny and creative kiddos.  She homeschools her children even though she has tried to get out of it a few times.  You can often find her hiking in her state of Colorado, making creative messes in her studio and finding an excuse to have another cup of coffee.
She speaks and teaches all around the country and sometimes she even gets to cross the pond.  She was told that she needed to find that one thing but she doesn't like listening to directions so she embraces many loves and that has given her a sweet mash-up of family, art, decorating and fashion.  Connecting with women and sharing that each of us has been creatively made is one of her passions.   The Lord is showing her each day to trust in him.
We can also connect through: