The next two weeks most of my posts will be about our recent remodel projects.
I love these kinds of posts and I hope you enjoy them too.
Today I wanted to share our living room before and after.
We extended our cherry floors from our kitchen into our living room and it made an amazing difference in the appearance of space and the ease of visual flow.
I love the color and minimal grain that you see in cherry floors but the softness of the wood is a huge drawback.
We already had cherry throughout the entry and large kitchen and it was cost prohibitive to start over with another wood.
Over time the cherry darkens and I believe gives the home a wonderful warmth.
We have a lot more dust bunnies and the kids don't love all of the sweeping we now do (obviously they aren't pros in the sweeping or we wouldn't have the dust bunnies).
I am loving the updated space!
{BEFORE}
{DURING}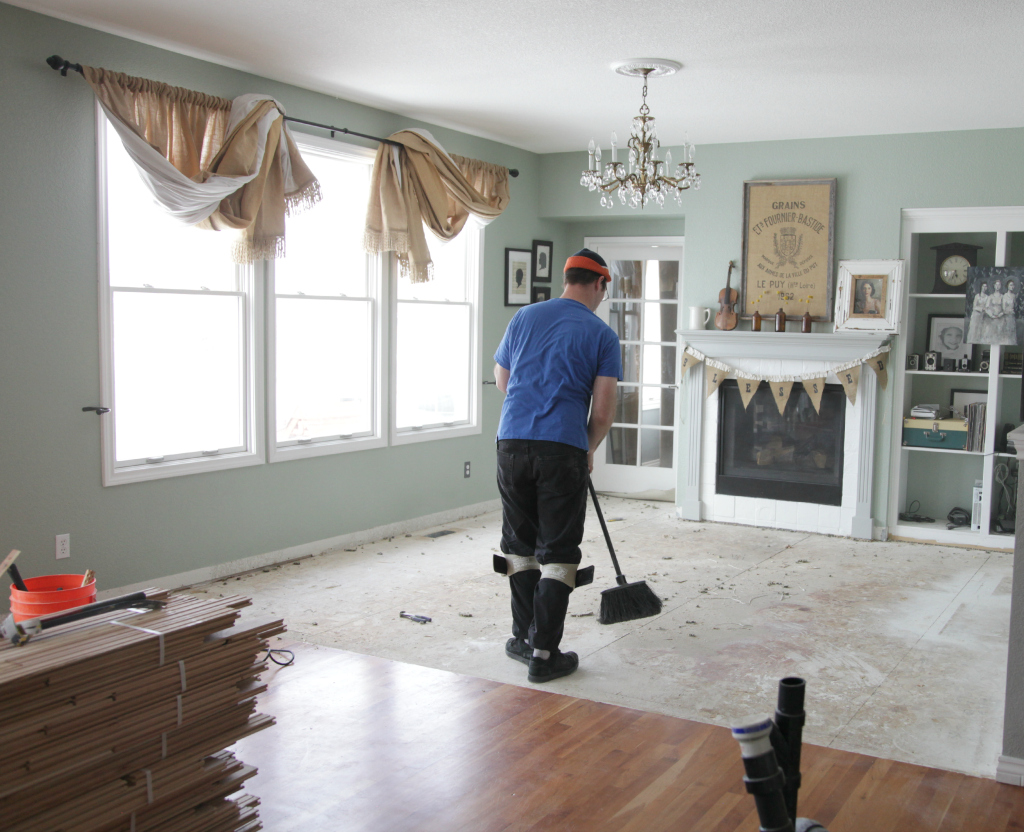 {AFTER}