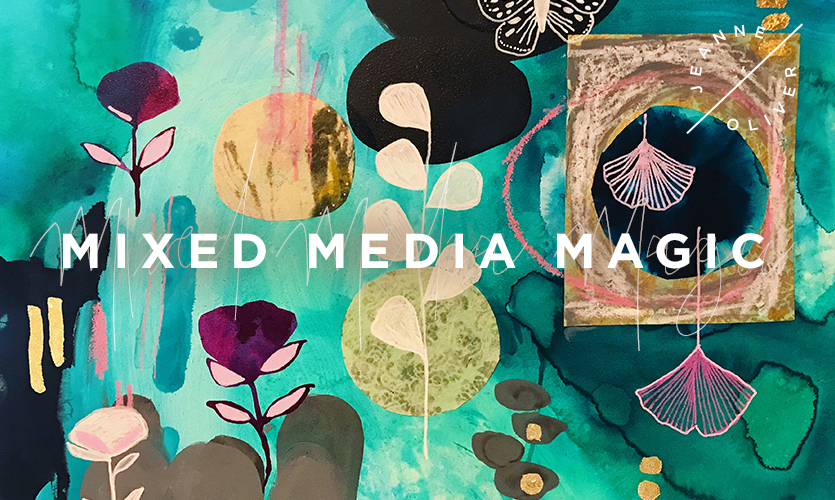 I feel like the luckiest woman that I get to collaborate each day with such talented and creative men and women! We are honored to announce that for the very first time Alena Hennessy is offering a course on our creative network and it is called Mixed Media Magic! Pretty dreamy, right?
We are in love with her use of color, compositions and mark making. Alena's work is truly stunning!
Mixed Media Magic begins on Monday! Registration is $48, 3+ hours of content and lifetime access! What are you waiting for? Alena will give you the techniques and then you will create your own creative magic!
Watch The Course Trailer…

Mixed Media Magic with Alena Hennessy
Fall in love with the intuitive process of paper and paint. I believe painting can serve as a metaphor on how to live life. There are many approaches one can take, none seemingly better than the rest. However, I approach the creative process in a playful and intuitive fashion. One where I stay curious, experimental, and allow for 'happy accidents.' I find that mixed media (working with paper, paint, ink and dry media) harmonizes with this approach beautifully. My objective for you is to loosen up and allow for that spontaneity in the endless wonder of art making.
In this course you will learn:
To loosen up your hand and trust your instinctual creative self.
To embrace the beauty of Wabi-sabi aesthetic.
To work with mixed media so that it all harmonizes together.
To create a small series that work with the similar themes.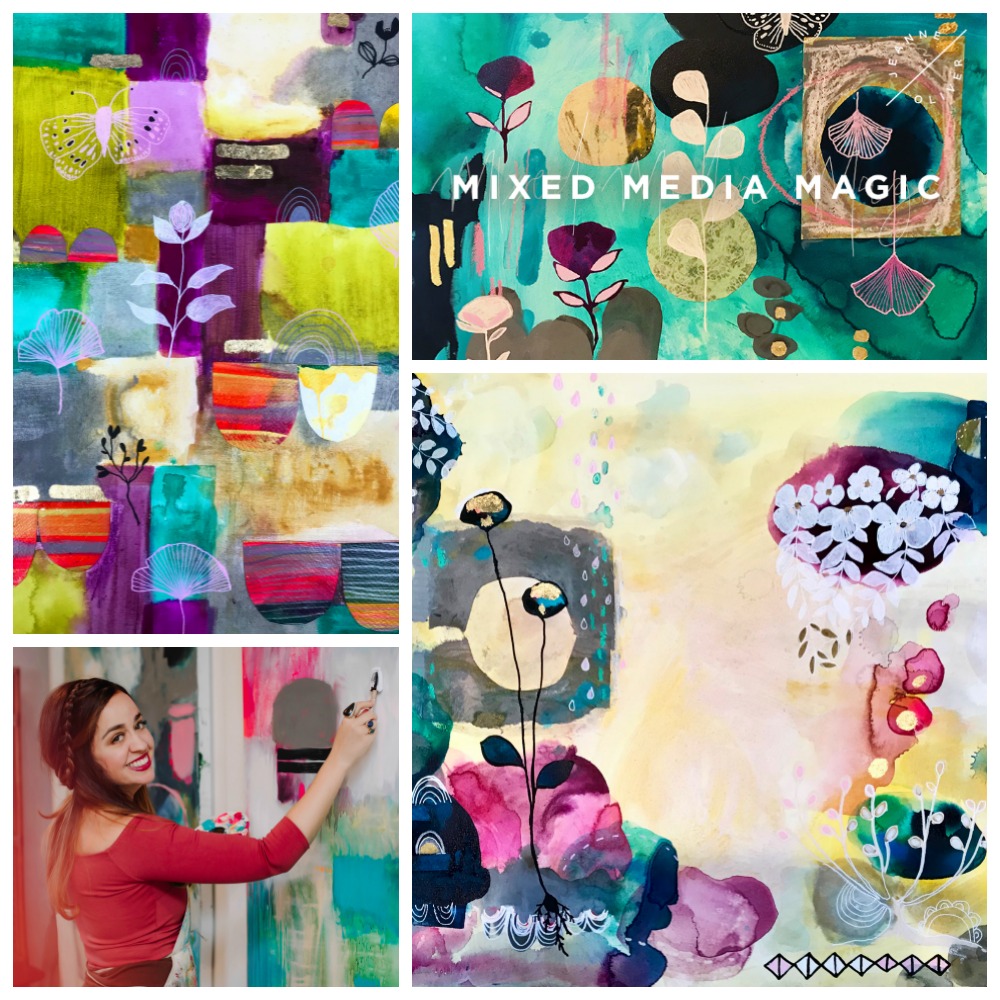 The registration price for this 3.5 course is $48.00.  The class will go live on April 9, 2018 @ 9am MST.
To read more or to register for this course please click HERE.
If you have any questions about the course please contact here.
See you in class!

If this is your first course with us or you are a longtime member we want to share how easy it is to find out more, register, see the supply list and share with your friends.
1. Come and read all about the new course HERE.
2. If you think your friends would love this course we would be beyond honored to have you share the promo video. We have included all of the social media links under the video to make it easy. You can also directly share the course page. You do not have to be a member of this site to see what we have to offer! LOVE THIS!
3. We also have over 90 other courses and to see what we are offering you can go directly to jeanneoliver.com and then click on courses.
4. All of our courses are pre-recorded so you can watch at your convenience. The best part is that you have lifetime* access.
5.If you have any questions about the course please contact us here.
*As long as we manage the creative network