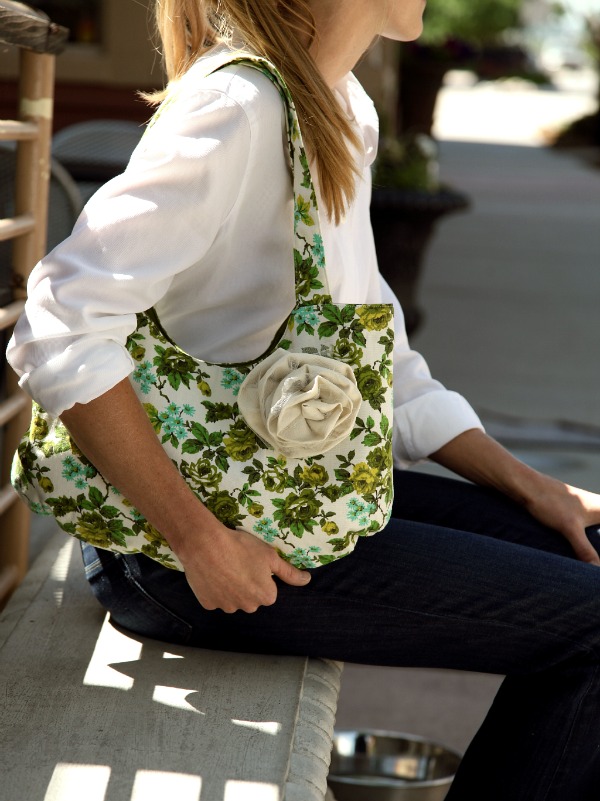 Good morning, ladies!
I am so pleased to let you know that we have a new Sadie for you.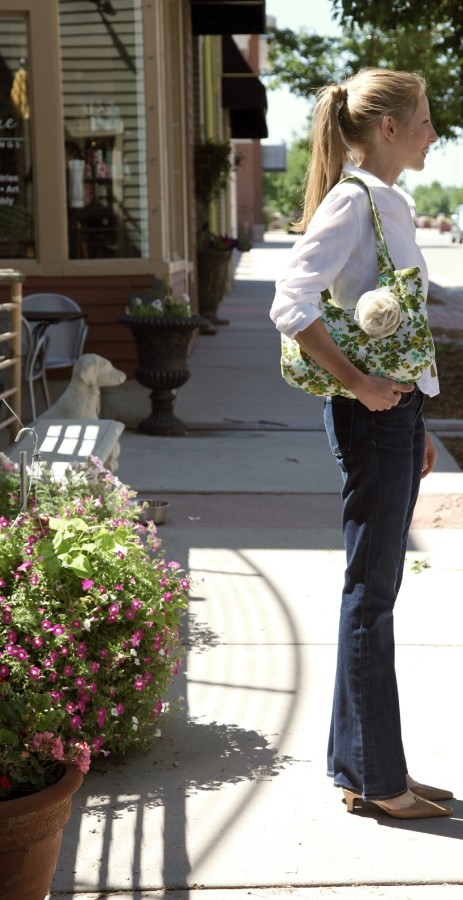 Each Sadie is made from vintage fabric.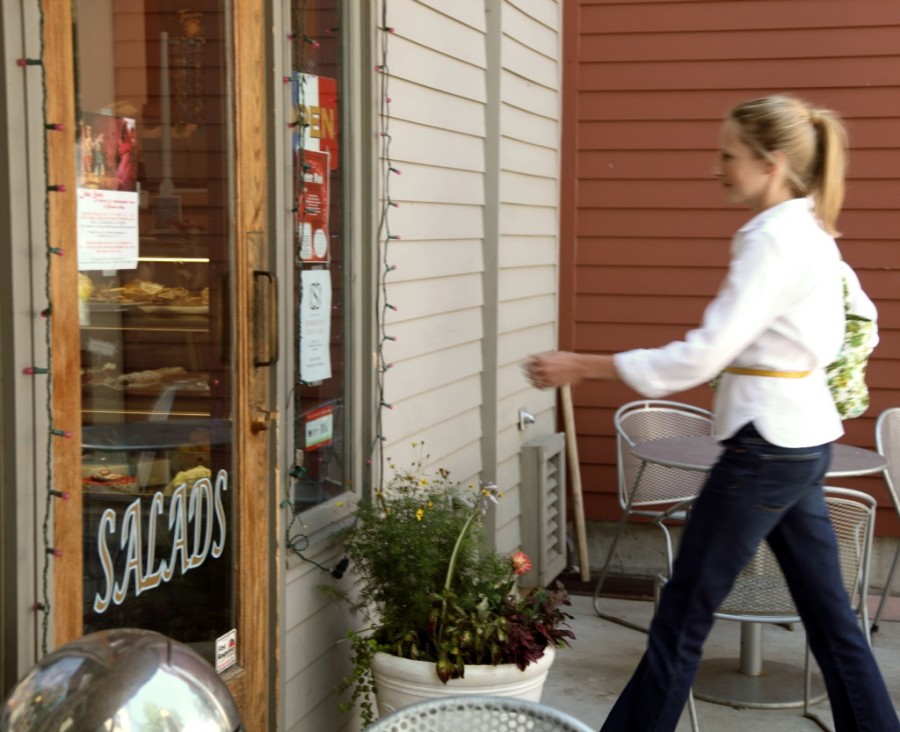 This purse is lined with a gorgeous green linen, a buttoned (pretty cream floral button) pocket for your keys etc and a cell phone pocket.  The Sadie closes with an antique brass, magnetic snap.
Each Sadie comes with a large, removable, cream linen and tulle flower.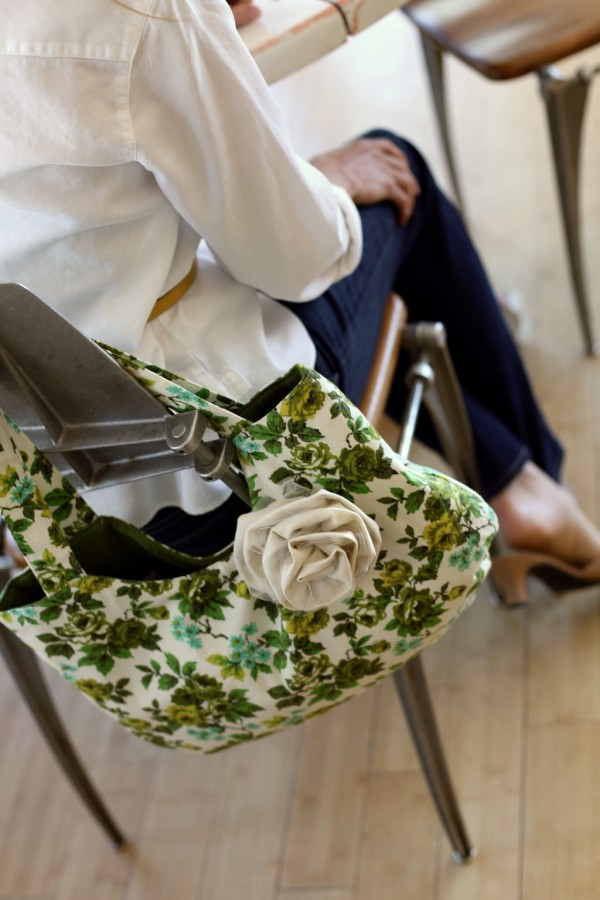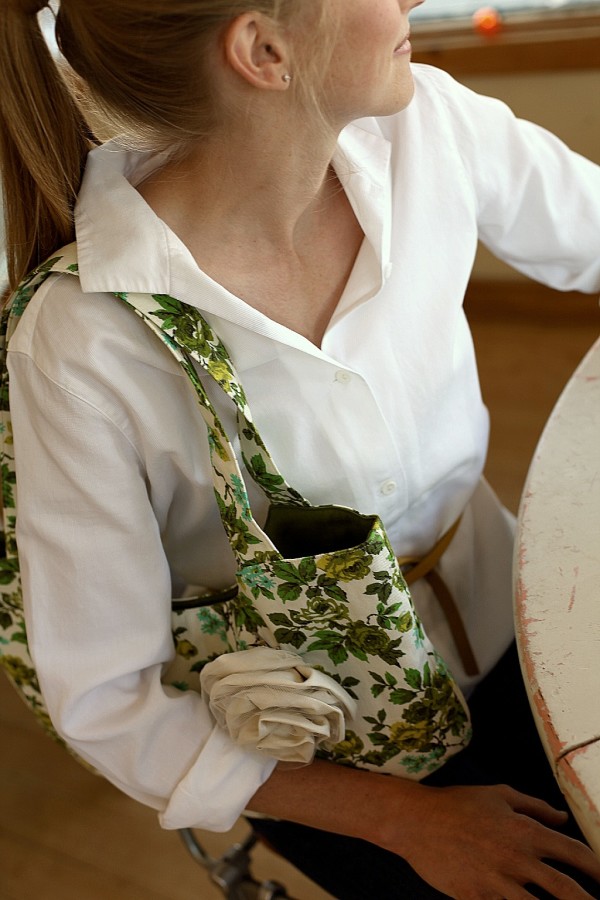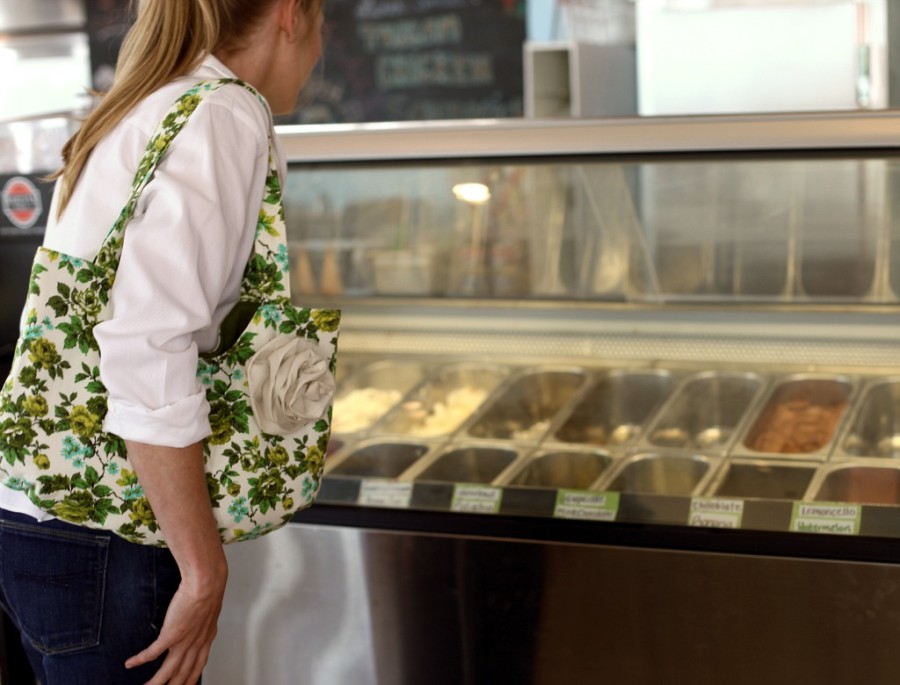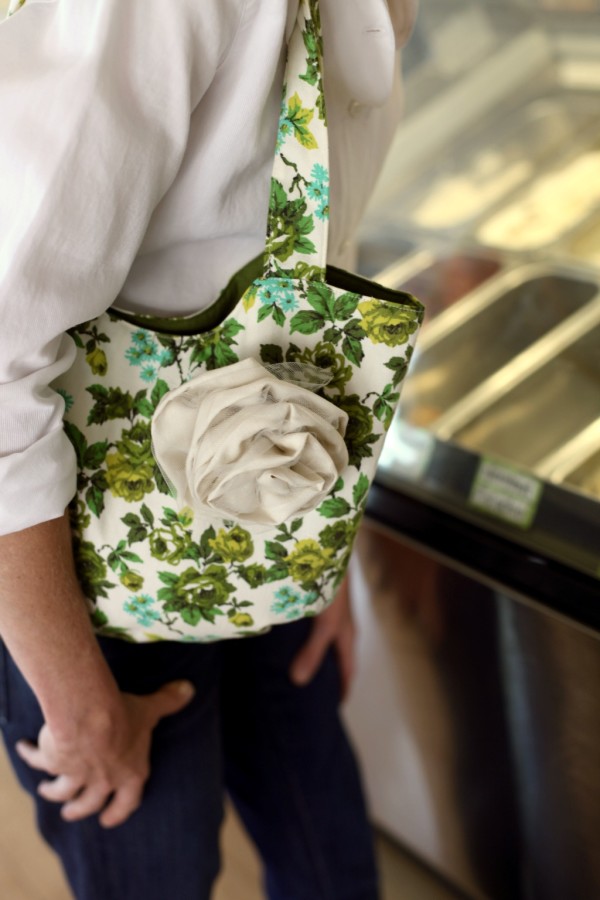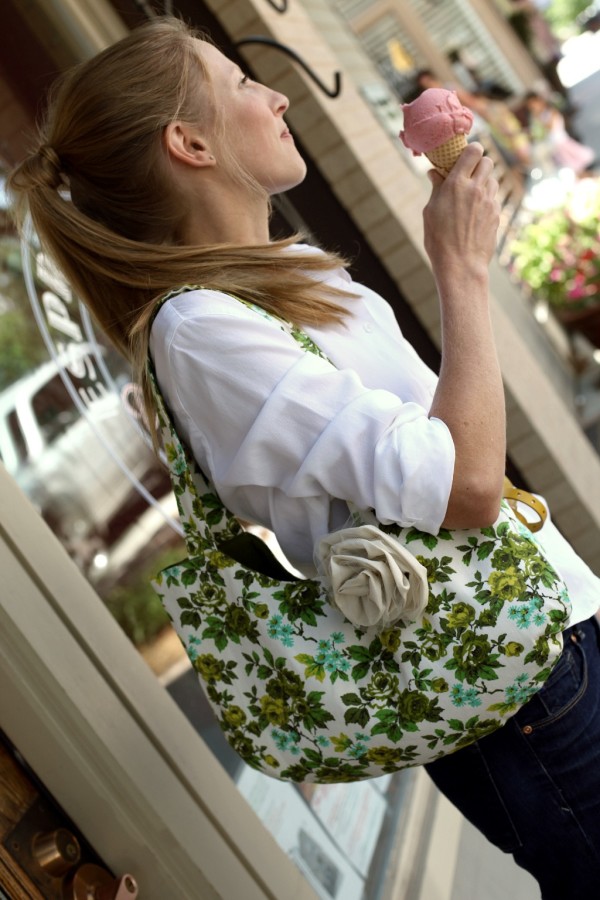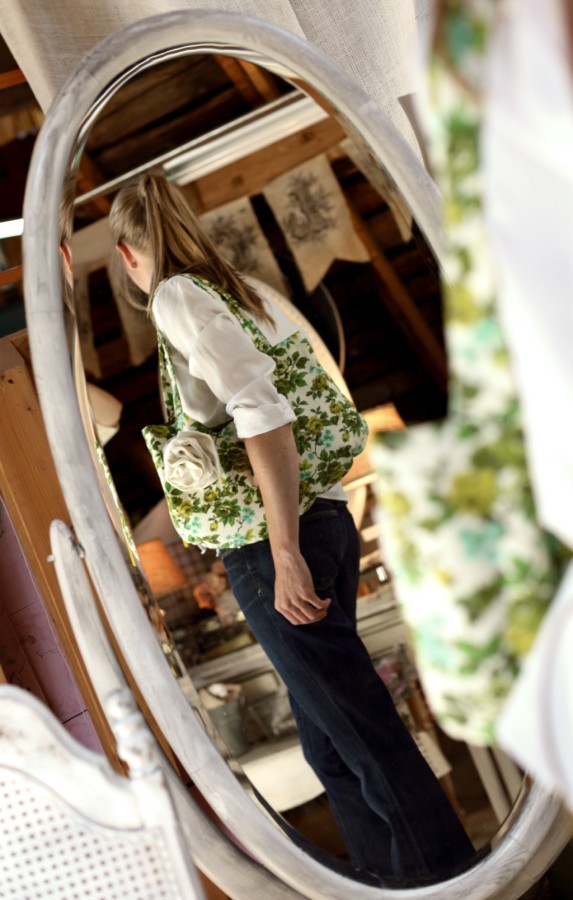 Just like the last Sadie…..you can take this bag anywhere.
In fact, it has so many uses.
It is the perfect size to fit all those things that you need (and possibly can not afford:-))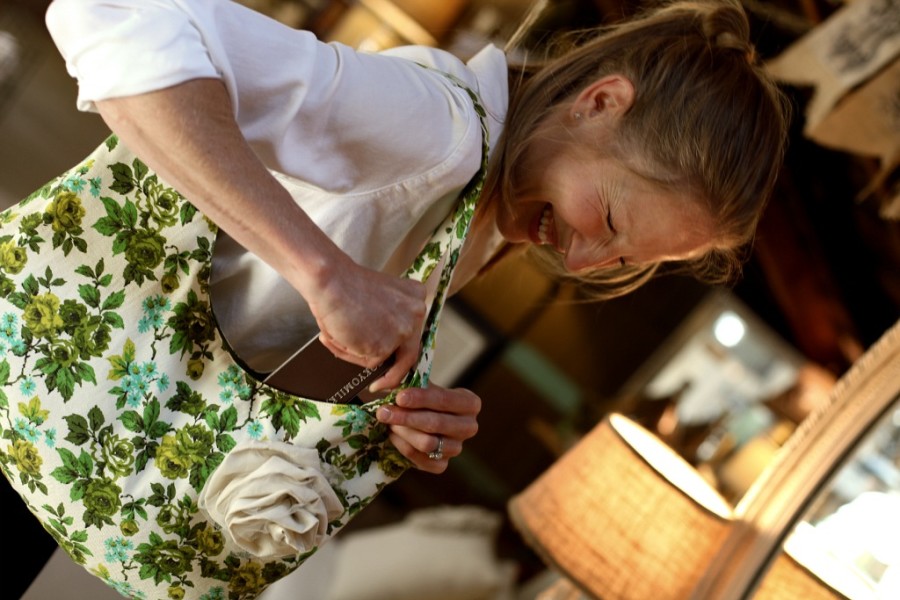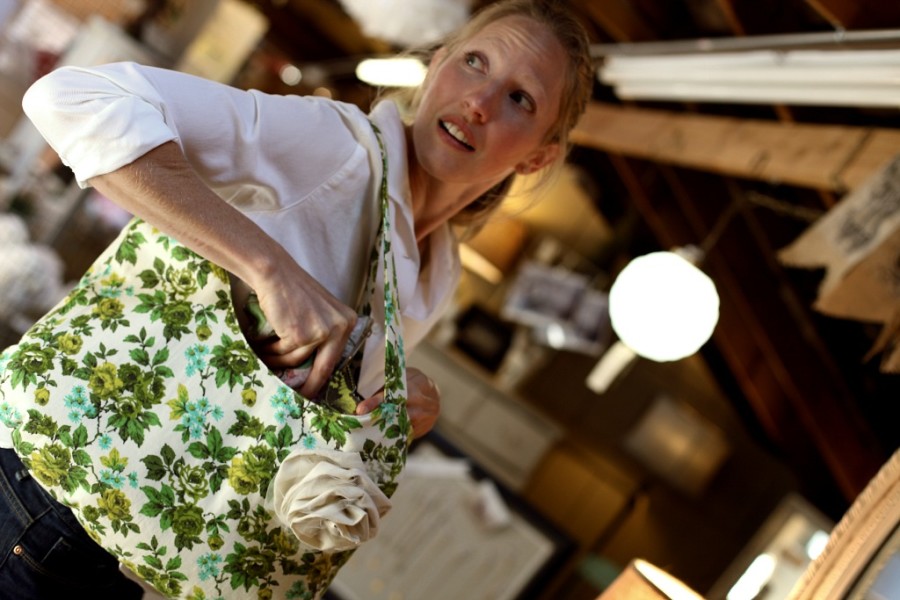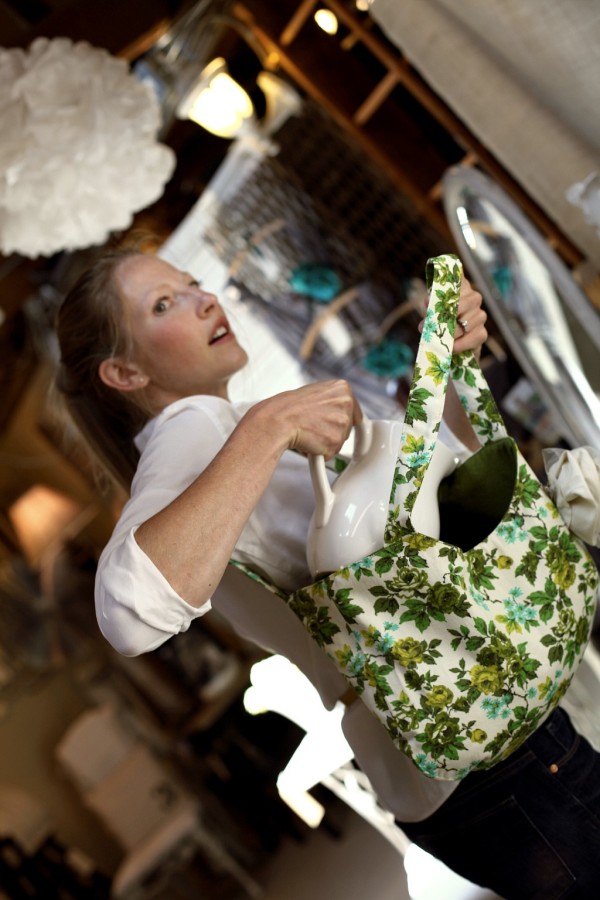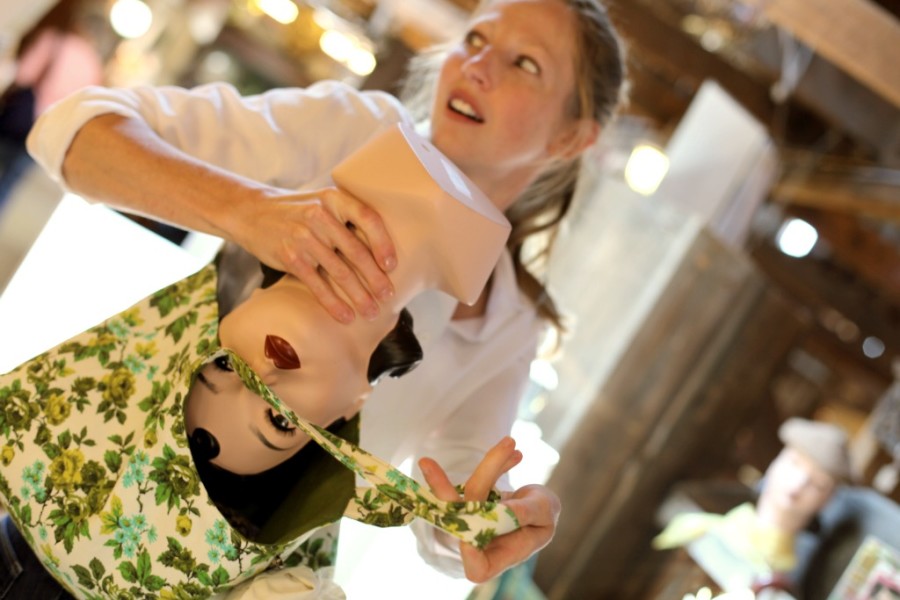 OK…OK…please don't steal.  But…the Sadie DOES hold a lot!
You can find your own Sadie HERE.
{All photos taken at my favorite local stops...Dream Pastries and The Barn.  If you come to Castle Rock these are two places you HAVE to visit!  Thank you so much for allowing us to photograph in your amazing cafe and shop.}