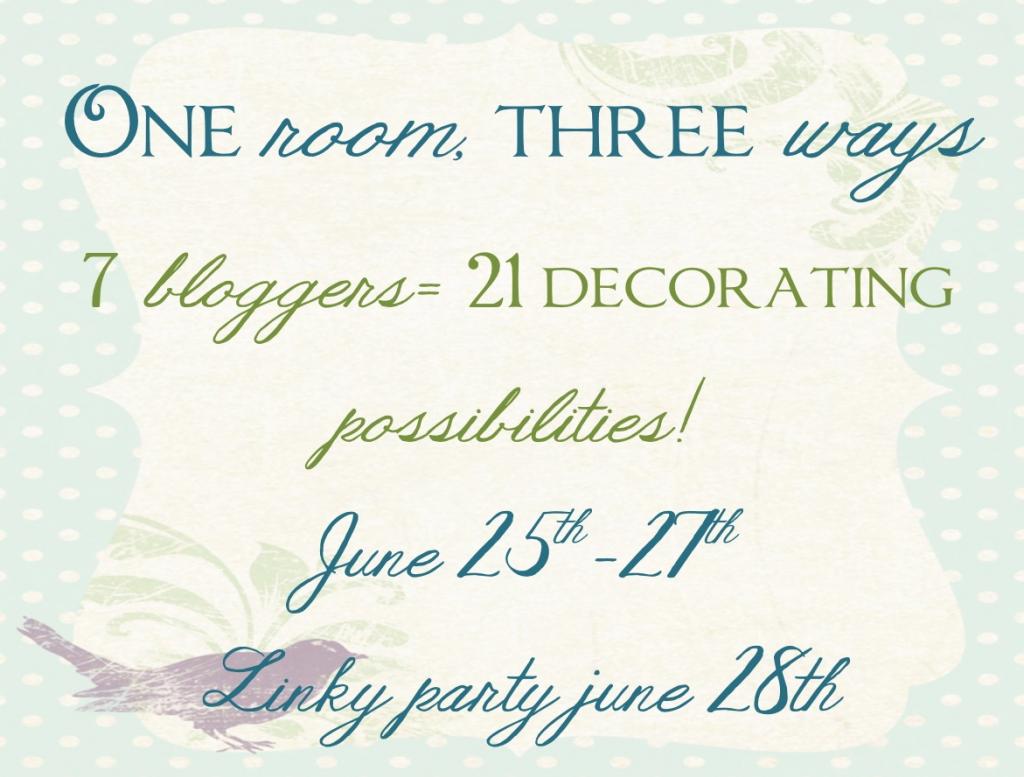 Welcome to day two of "One Room, Three Ways".
Here is my original post with the original view of our living room.
Here is the next redo: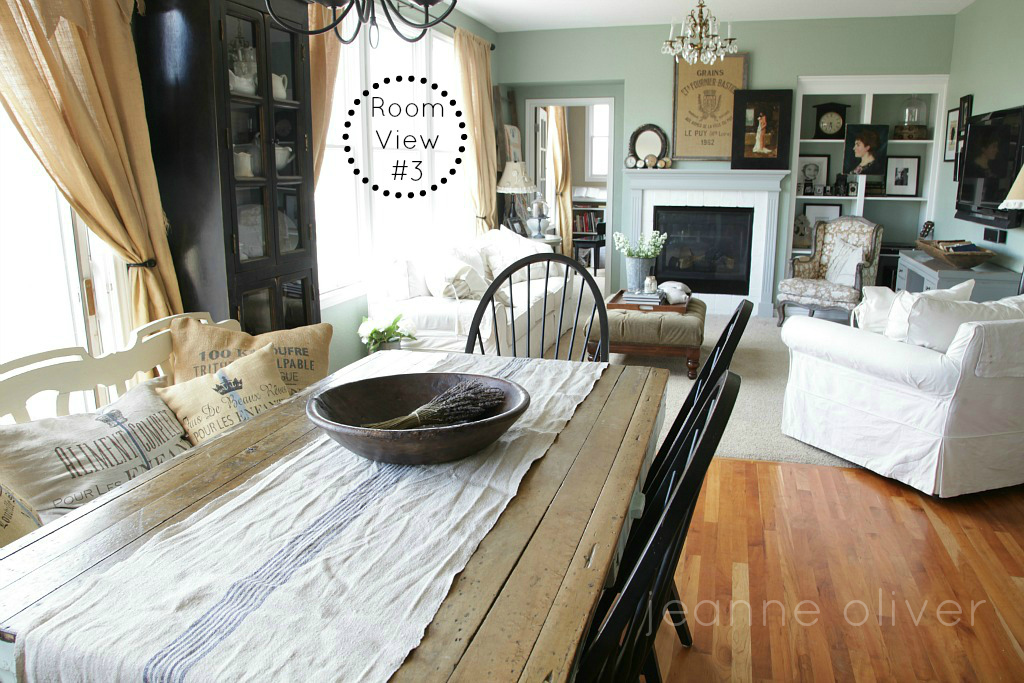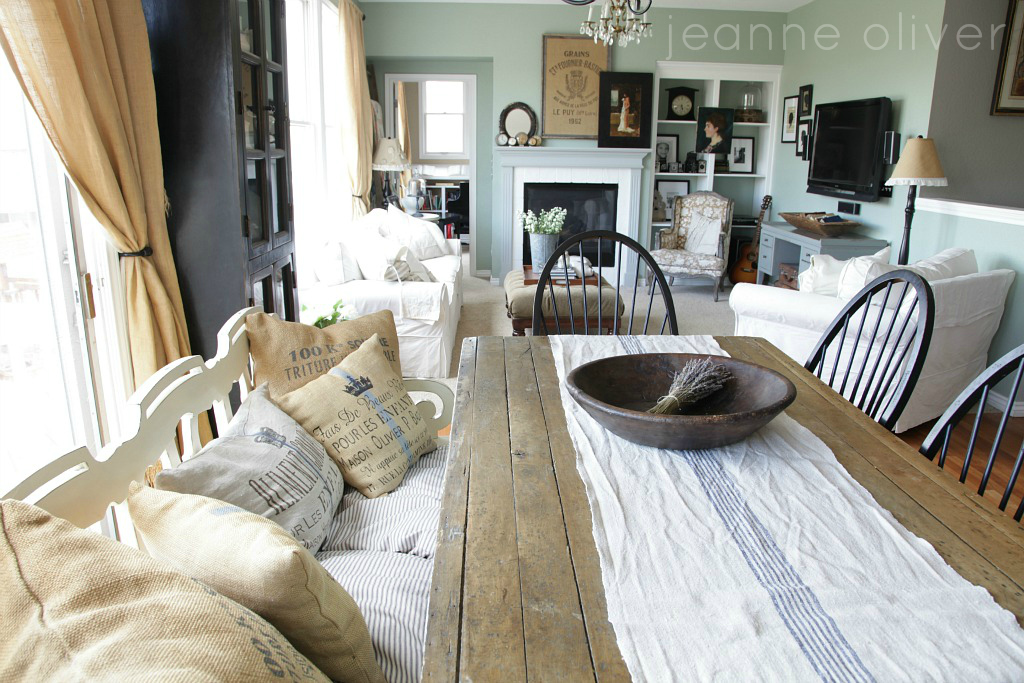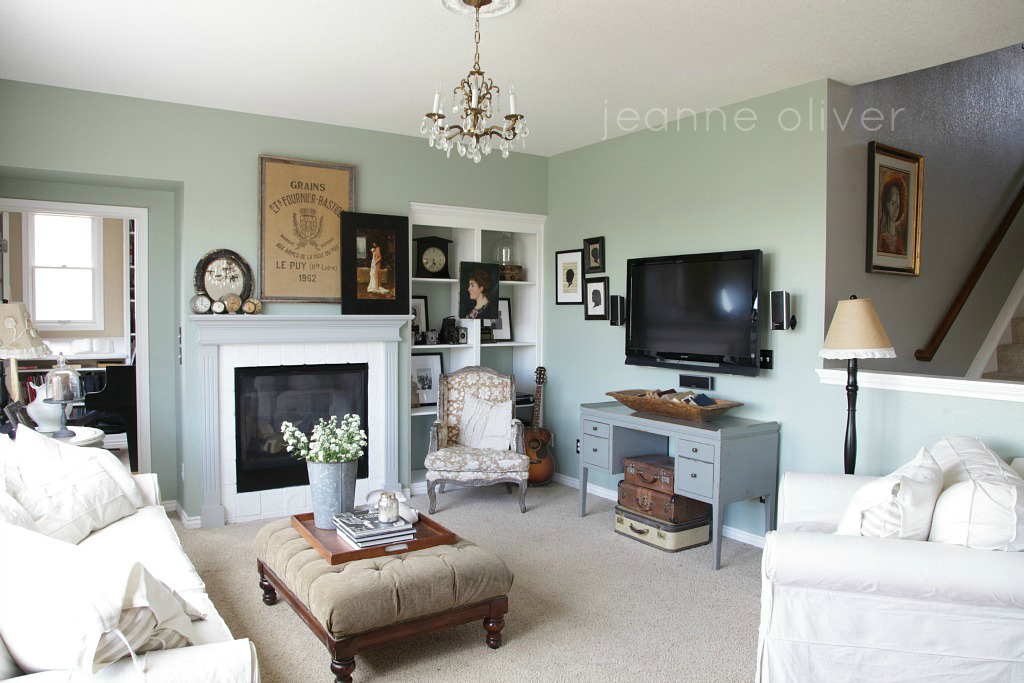 For this redo:
*moved the bench and cushions to the kitchen table
*took a desk from our bedroom and placed it in front of the TV with books/suitcases
*moved chair off to the side with a floor lamp
********
Come back tomorrow for another view of "One Room, Three Ways".
Go checkout the other 6 bloggers that are showing you how to shop your own home and create new spaces with the things you already have!
We also want to see what you will do with your own space.
Join me all week for this series and on Friday I hope you will share your own room makeovers.
You can link up right here and show everyone how you shopped your own house.
Here are the links to all of the other bloggers…
The Lettered Cottage

Dear Lillie

At Home On The Bay

Jennifer Rizzo Designs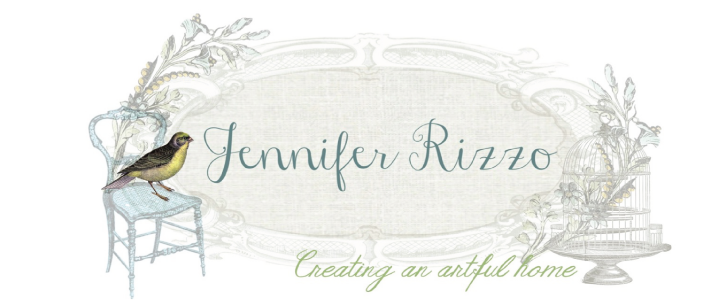 Thistlewood Farms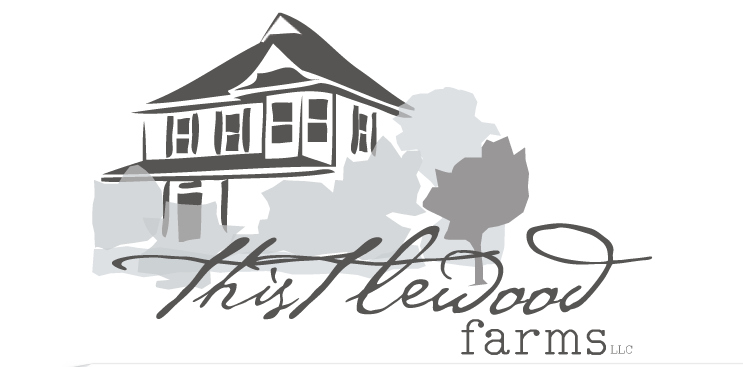 Eclectically Vintage

********
My online Creatively Made Home Summer Series has begun.
All summer you can take mini courses about photography, decorating, beekeeping, fashion and beauty, watercolor painting, jewelry making and woodworking!
To learn more click HERE or go to my creative network to see all of the current classes!
If you are brand new to my creative network please follow these simple steps to sign up for this class and any of the other summer series courses.
* Get registered at jeanneoliver.ning.com (registering is free).
Once you are on the site you will find free videos (business and art) and all of our online courses along the left hand side of the page (you will not see all of them unless you click "view all").
You will find all of our courses/videos under the COURSES heading.
1) Go to COURSES along the left hand side of the page
2) Click on the course you are interested in
3) Click the +join button on the upper right hand side
4) Pay and you are in and ready for class
4) All of the details are on the page and you are all set.
Tell your friends!
We want to create an online community where you can create, connect and be inspired.