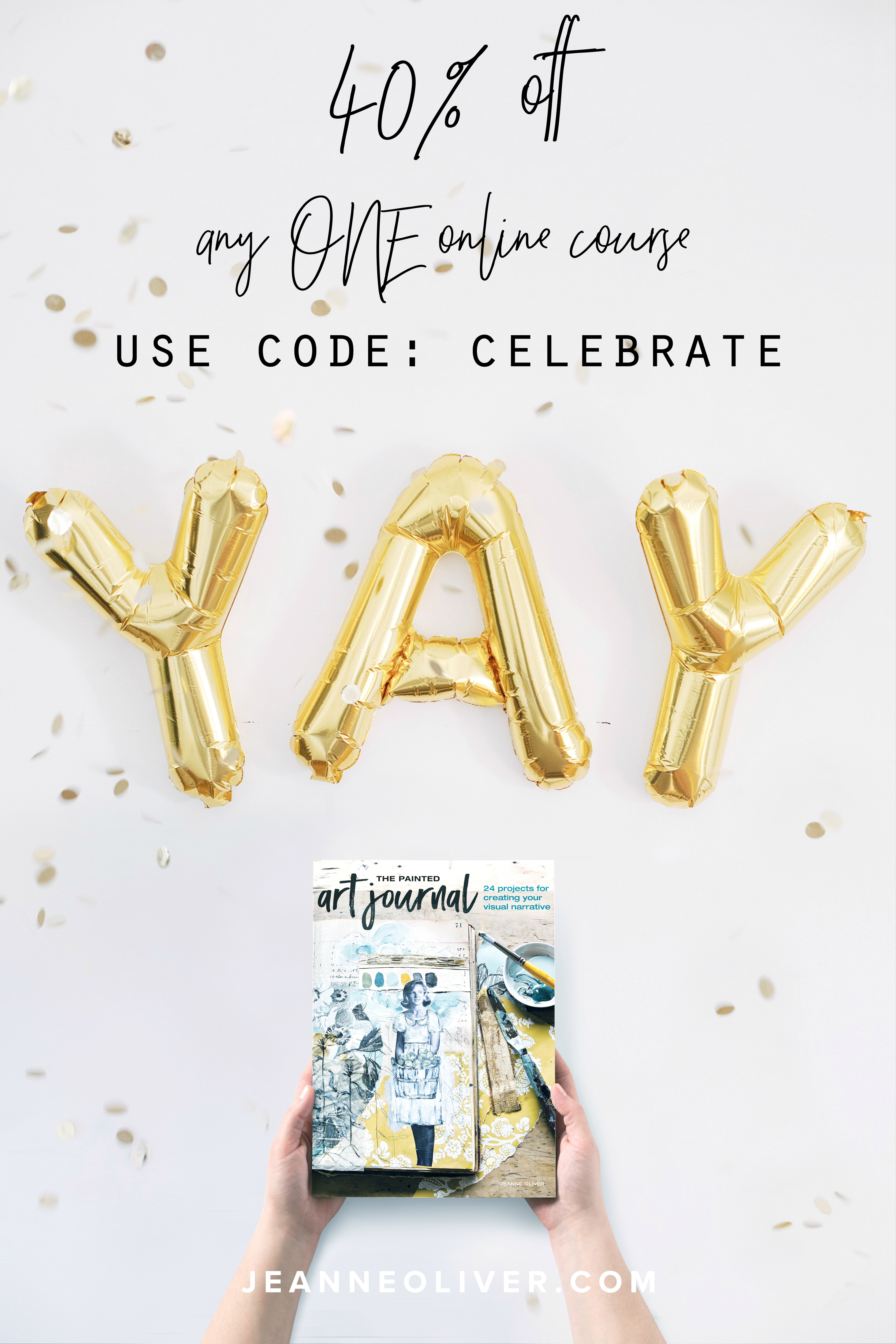 The official release date of my new book, The Painted Art Journal, is July 4th but we have already been doing all kinds of fun things to celebrate! This past weekend we had a one-day art workshop at City Farmhouse at The Factory and we also had our first book signing at White's Mercantile on Main. Thank you to all of you that were able to come out! What an incredible experience that was and so honored to have met so many of you!
We wanted to do something for everyone on our creative network to celebrate this big moment for our family and business and we are offering any ONE online course at 40% off with the coupon code CELEBRATE. This sale will end on July 5th @ 10 pm MST.
*All online courses are a part of the sale except any courses that have just launched or have not started yet. This will include Feel The Pose, Quirky Characters, Abstract Characters, Abstract Untangled, Art As Allegory and Dainty Dioramas.
For those of you that have received your book I would be so excited to hear from you and if you are sharing on social media please share by tagging us and also using #thepaintedartjournal, #jeanneoliver and #paintyourstory so we can see what you are sharing. And if you love it please don't forget to leave online reviews at Barnes and Noble and Amazon because that helps us so much! Thank you!
Have an amazing week and thank you for allowing us to celebrate this milestone with you!