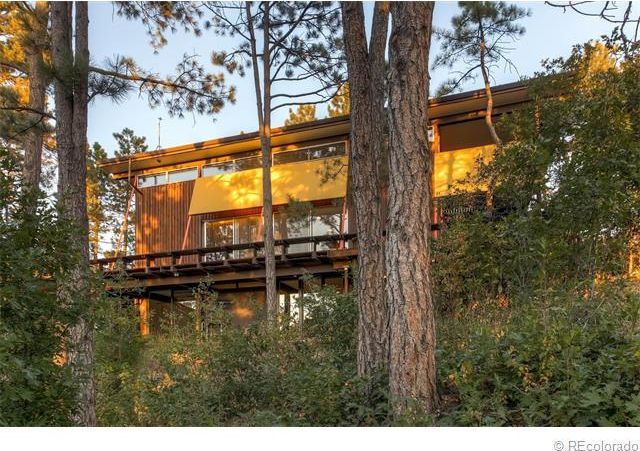 (The photos in this post are of house #1 and the house I am writing about in this post)
This is part one of a twenty part story but I promise to only make it three parts. I am kind like that.
Part One: House One and the Day I Lost my Heart and Mind
It was a regular day. That means I was procrastinating the real work I needed to do and I was looking at Realtor.com for nothing and everything all at the same time. I am a realtor's daughter which means I have grown up with a love of housing, open houses, random home searches in towns I don't even live in, I take a vacation and instantly start searching for local property and figuring out if I could live there based upon random Zillow searches.
In the midst of my procrastination I came upon a previously viewed mid century that I decided at that moment we should look at because maybe it had potential I just couldn't fully realize yet. Please keep in mind that we weren't really looking for a home and this was just me procrastinating real work. Kelly agreed to look at it and in my quick search to find a local realtor I saw a home that had just been listed within the past two hours. This wasn't just any home…it was MY home. It was THE home I had waited for all my life. I am not prone to exaggerating or high emotions AT ALL.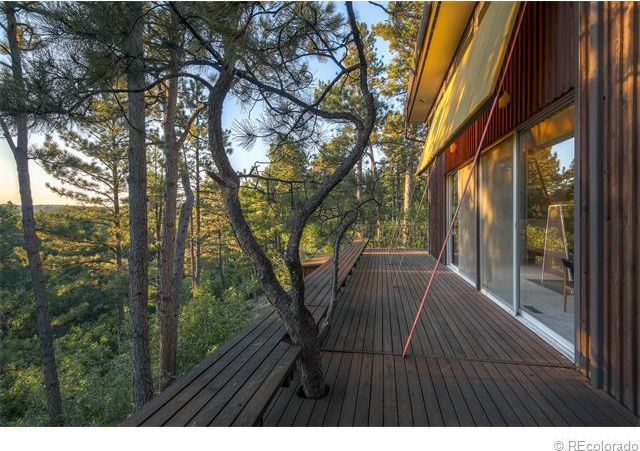 When I saw this home I burst into tears and had never felt this emotional connection to a property (let along photos of a property) in my life. Unfortunately for me my husband Kelly was on an hour long conference call and he was not about to risk his job for his antsy and hormonal wife. I had no choice but to take matters into my own hands (keep in mind he wouldn't get off the phone and the clock was ticking). I instantly texted about 20 local friends asking if anyone was interested (or knew of anyone interested) in buying our house. Yes, I did. I then proceeded to find a local Realtor and set up an appointment for that day.
When Kelly (finally) got off the phone I told him to sit down and just look at the house. I told him this was our house. I knew it didn't make sense, we weren't looking for a new house, the bedrooms weren't' right etc.…THIS was our home. Kelly agreed and said we should set up an appointment. I told him he was so lucky to be married to me because we already had one and we needed to leave in 30 minutes. I like to think of myself as proactive.
We took the kids to look at the this mid century, untouched, masterpiece surrounded by 2.3 acres of woods and we made a full price offer before leaving. We hadn't called our bank, thought it through or have a buyer for our home. It was our home and that is all we knew. The next day the final offer was submitted, we wrote the owners and gave them a photo of our family, we had our loan approval and we had a buyer for our home.  Did you read that…we had a buyer for our home.  All of this within 24 hours. This home was everything that we didn't even know we were needing. It was rest and dreaming. If God's hand was ever on a decision in our life this had to be it.   Right?
Two days later we were told that the owners had taken another full price offer. I couldn't process the answer over the phone that we didn't get the home. I truly didn't understand and acted like I could still change the outcome. I cried like a heartbroken teenage girl. I was devastated. I don't think my family knew what to do with me because I had never reacted like this outside of death or my parent's divorce. I felt with everything in me that this was our home and that this wasn't how the story was supposed to end.
The next day I called our lender and he told me he couldn't believe we didn't get the home because the other lender said we were the stronger offer. I asked him how often do loans fall through and he said everyday, all day long. I asked him to go ahead with our loan as if we were buying this property. I wanted to be ready when they called. This is truly how sure I was that this home would be ours.
I also called our Realtor and asked her to put in a backup offer with first right of refusal. She called me back saying that wasn't necessary. The owners had already been offered multiple back up offers and they wouldn't take any other offer but ours if the the first deal fell through. I felt like once again that God was making a path for our family and connecting us with this home. The buyers for our home were willing to wait and so we waited. For six weeks we waited.
For six weeks I cleaned out our home, sold so much stuff, prayed alone and prayed with others. What I haven't told you is that at the beginning of the school year I had told our children that this was going to be the year that we prayed for such big things that when they happened only the Lord would get the credit. We prayed for loved ones, for our business (I have a totally cool story about that for later) and for things in our lives we wanted to change. As a family we felt like we were in the midst of something big that we hadn't even prayed about or for. I asked the kids to believe in big things and claim big things. We continued to wait.
I headed to France to teach the Living Studio Normandy and waited and prayed. I came home from France and waited and prayed. One night Kelly asked me if I wanted to watch a movie and I just asked if we could drive by the house again and just pray over it again. He kindly agreed. As we were approaching the home we noticed lights on and for the first time the For Sale sign was gone. Our stomachs dropped. Had it closed? What was going on? This was suppose to be ours, right? We called our Realtor right then and asked if the house had closed. He asked us to hold on and he would get back to us.
It had. It had closed. It was over and it wasn't ours. None of this made sense and all of this felt so real, so big, so ours, so a part of something bigger and it was "just a house" so why did it hurt so badly and how could we have been so wrong. And how were we going to tell our children? Our friends? Our family? We had been so sure and now we just looked liked crazy freaks that had claimed something for 6 weeks that was never ours.  Wasn't this going to be something so big and amazing that when it happened only the Lord got the glory?
What we were about to learn was that this house was only the beginning of getting out of our comfort zone and believing for bigger things for ourselves, our family and our business. It was also going to be that time when the Lord used a house so amazing that it made me lose my heart and mind to put us on a new path that we weren't even looking for.
You can read Part Two HERE.