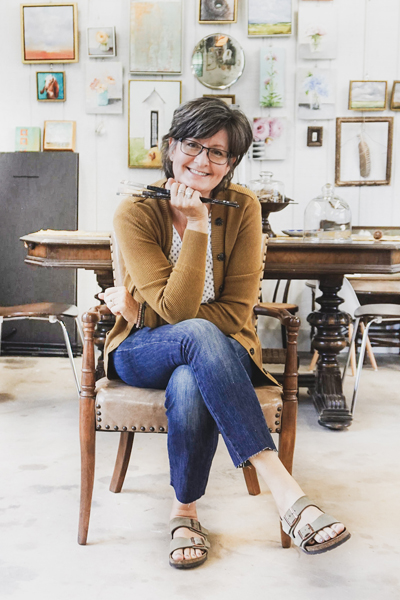 Mary Gregory can't remember a time that she wasn't drawing, painting or making things. Her grandmother told her, at a very young age, that she was an artist. Mary believed her and has followed this path, though winding, all of her life.
It wasn't until Mary's daughters were grown and gone that she seriously pursued her art-as-business dream. Nature, from a butterfly wing to a vast landscape, as well as structures from houses to silos, are among her favorite subjects to paint. Sharing what she's learned and encouraging others in their creativity is one of her favorite things to do.
Mary's work has been featured in Country Living Magazine and The Cottage Journal as well as in Terrain and many other fine retail shops.
Mary's Website