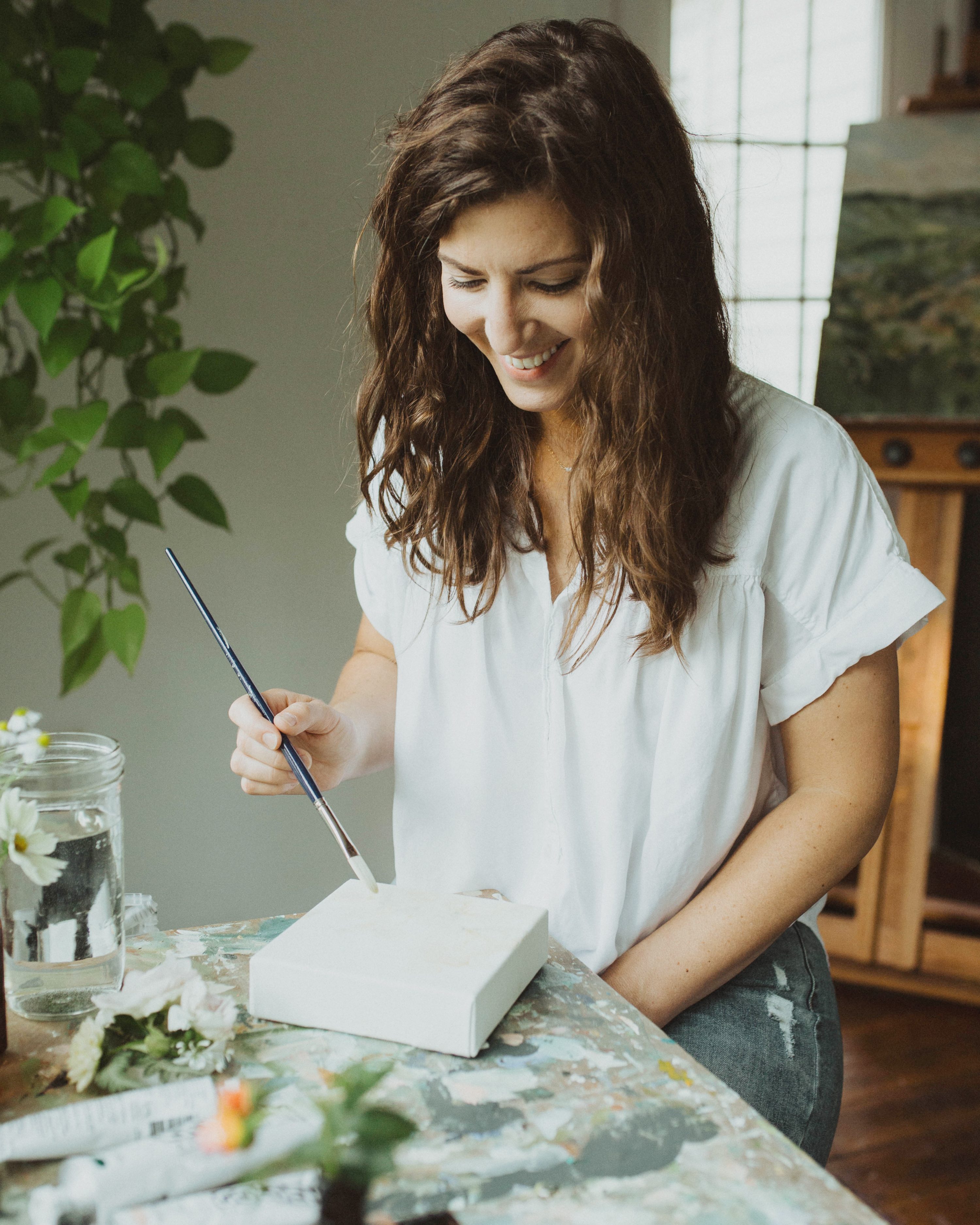 I am a painter living in Western New York, creating in my home studio in our old 1870s farmhouse. I enjoy a good cup of coffee, value deep conversation, and feel alive when I have a brush in my hand. Most days you can find me doing life with my husband Jesse and with our three children (ages 5, 3, 4 months).
From a young age I have loved creating but never imagined becoming a painter. It wasn't until 2013, when I was gifted Jeanne Oliver's first ever course, Creatively Made, that something was awakened within me. From that day forth, the trajectory of my journey was changed. I have not stopped painting since 2013 and now could not imagine my life without it.
I am often reminded that in spite of all that can go wrong in the world, some things can go so right. Nature is evidence of this reality – that beauty can emerge from barren places and broken things can be made new. This is why I paint and why nature deeply inspires me. My work is an invitation to see beauty in the unfolding moments of life, to offer a glimpse of hope and joy.
Melissa's Website