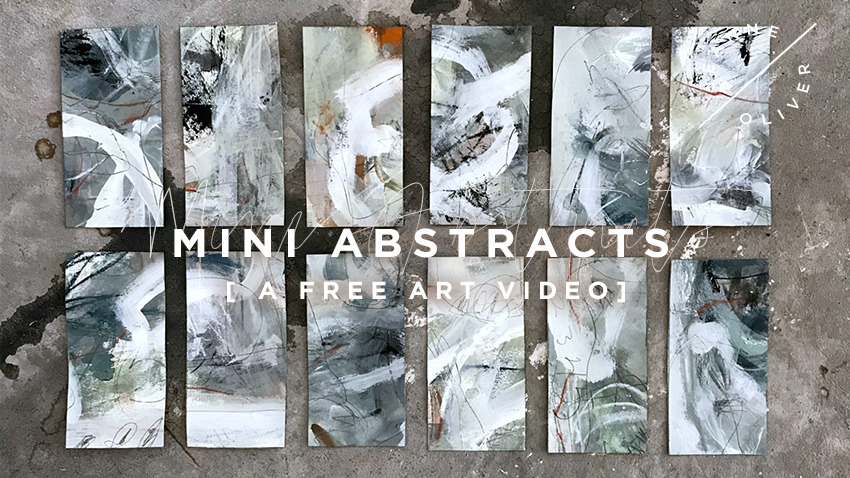 We have just added 2 FREE ART LESSONS to our creative network!  Today we have released Mini Abstracts with Jeanne Oliver.
Have you ever wondered where to even start with a painting, needed guidance in how to begin on a larger piece, or abstracts seem so out of your comfort zone? We will start by playing and loosening up with different mediums, marks and tools. Through just exploring and putting paint to paper we will decide what stays and what goes. We then will use a pdf printable "window" to find the abstract compositions hidden without your play. It is FUN and you will leave with new ideas for larger pieces.
The two free lessons will give you a taste of the course, Underneath | Oil + Cold Wax, and we hope you will join us for the full class!
The video lessons are free but you still need to be logged into your account on jeanneoliver.com to access the video. If you have any questions please contact us!
See you in class!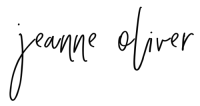 [accordion] [accordion_item title="How to Access The Free Video" open="true"]This video is free but you still need to be logged into your account on jeanneoliver.com to access the video. If you do not have an account, you will need to create one when prompted. Access to any and all of our courses, free and paid, all require you to be a member. Your membership is what creates your course page for you to access of all your courses. If you have any questions please contact us! [/accordion_item][/accordion]