This was our first official week of summer but it still felt busy.
We are enjoying the pool being open, getting projects done and I even had my first appointment with a personal trainer.
This weekend we will be painting our kitchen cabinets with Annie Sloan Chalk Paint and I am excited and nervous!
I am hoping I will have some good photos to show you next week.
We just finished the final week of Building a Creatively Made Business 2.0 and the response has been amazing!
You can still register and now get all three weeks INSTANTLY.
This online course is $59 and the videos are available for one year.
To register click HERE.
***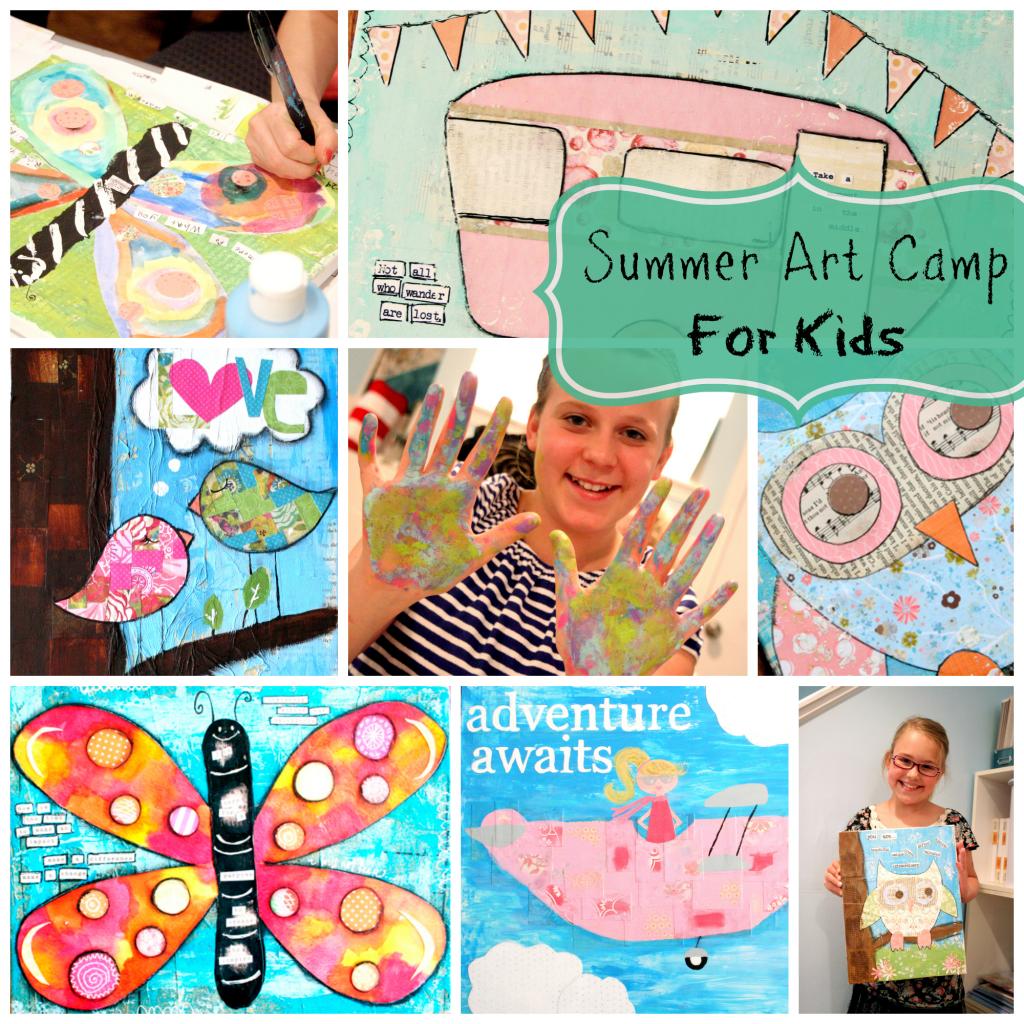 I also wanted to remind you that Summer Art Camp For Kids will begin in less than two weeks!
This course will be instantly available on June 17th and it will be the perfect summer activity for your creative kid this summer.
Here is a little recap of the class…
Summer brings with it the promise of sunshine, long, lazy days and a slower, simpler pace we've all been craving. But, if you're a mom or grandma, it might also bring with it two of the most dreaded words in the English language:
"I'm Bored."
Enter Summer Art Camp for KIDS! An online art class for ages 5 – adult that will allow kids to cut, glue, paint, watercolor, sketch, collage, create and stretch their creative wings, all the while kicking boredom to the curb.
Author and paper artist Courtney Walsh will take kids on a guided journey through each of the five mixed media projects, encouraging students to think outside the creative box as she leads them through each step, breaking it down in a way they will easily understand and follow.
This online course is the perfect way to bond with your child, so feel free to get in on this artsy fun, save projects for rainy days or do them all in one week, the choice is up to you! Let's have a creative summer together, shall we?
*The class will include 5 projects with art videos start to finish.
*Each course will have a supply list and templates
*There will be templates just for boys too!
To register click HERE.
****
I wanted to also announce the winner of the kid's art supply giveaway!
I bet you all thought I forgot.
OK, I kind of did.
 Amy, please email us at jeanneoliverdesigns@gmail.com with your address and we will arrange for you to receive your art supplies.
This giveaway package needs to be claimed by June 18th.
I hope you all have an amazing weekend and I will be back on Monday with some cabinet updates!