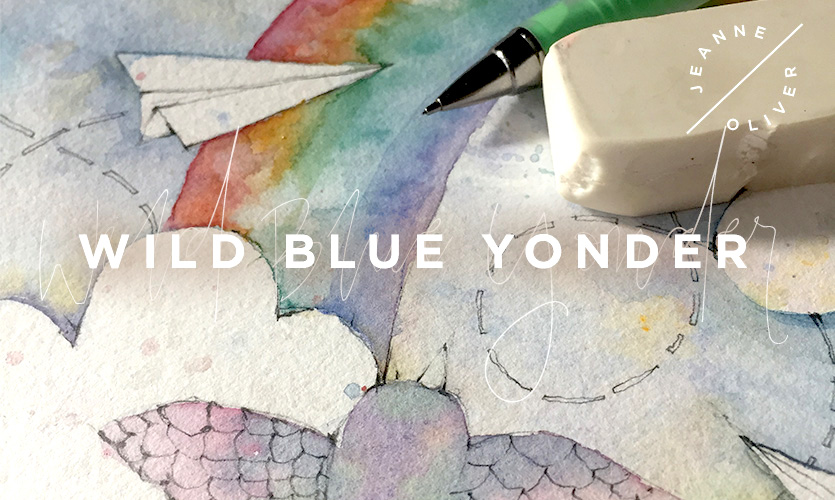 Danielle Donaldson is back with her newest online course Wild Blue Yonder! Join Danielle for watercolor fun and this time it is all about stitching, rainbows, beautiful backgrounds and paper airplanes with secret messages.
The early registration price of $32 has just opened for this 4-hour online course with lifetime* access. Play with color, supplies, and techniques in this course that will once again show how fun watercolors can be.
Watch The Course Trailer…
[x_video_embed]
[/x_video_embed]
Learn to illustrate and watercolor a detailed scene filled with billowing clouds, bitty birds in flight, paper airplanes carrying top-secret messages, radiant sunshine, and dreamy rainbows.
Using worksheets and handouts that compliment Danielle's videos, you'll learn new techniques including:
Preparing versatile watercolor palettes in advance that are customized with the colors you love most.
Planning compositions in advance with thumbnail sketches
Painting large watercolor washes as backgrounds
Drawing and painting dimensional clouds, birds and paper airplanes – think shadows!
Painting, paper piecing, and sewing to correct inevitable mistakes and add dimension
Creating awesome rainbows with transitional washes
Adding tons of detail with pencil, ink and white paint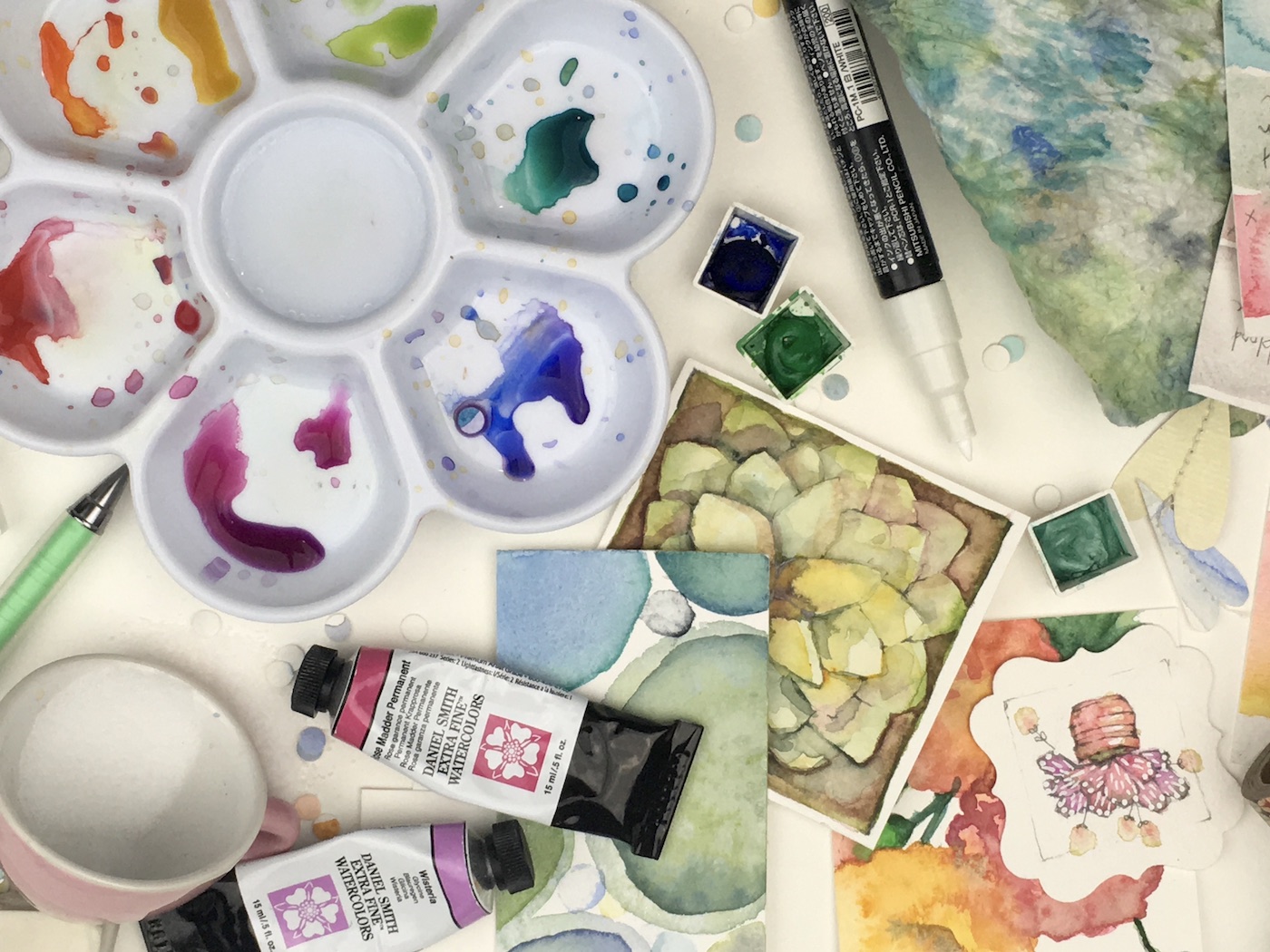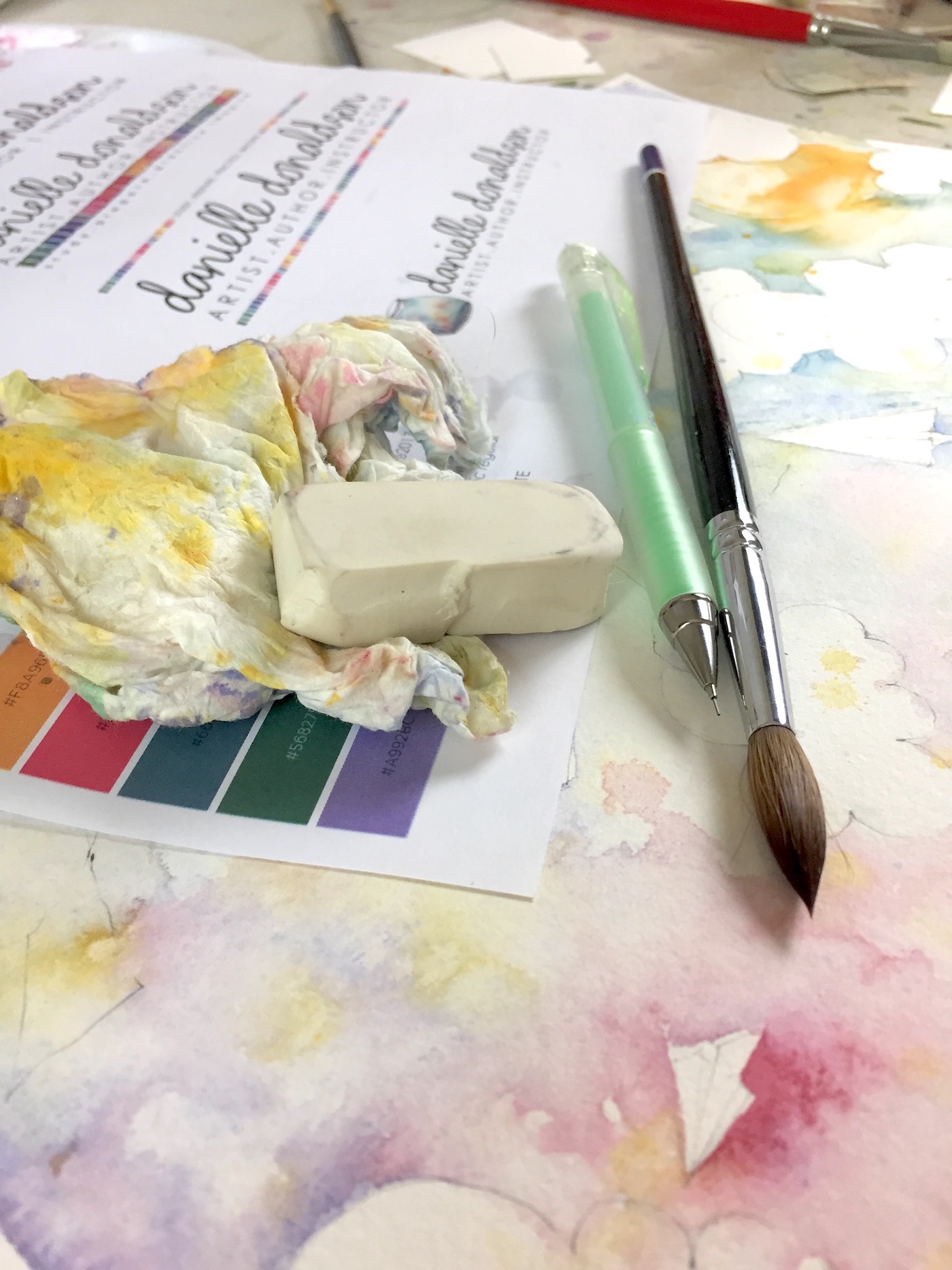 The early registration price for this 4 hour course is $32.00. The price will go to $48 on February 16, 2018, and the class will go live on March 19, 2018.
To read more or to register for this course please click HERE.
If you have any questions about the course please contact here at https://jeanneoliver.com/contact
See you in class!

If this is your first course with us or you are a longtime member we want to share how easy it is to find out more, register, see the supply list and share with your friends.
1. Come and read all about the new course HERE.
2. If you think your friends would love this course we would be beyond honored to have you share the promo video. We have included all of the social media links under the video to make it easy. You can also directly share the course page. You do not have to be a member of this site to see what we have to offer!  LOVE THIS!
3. We also have over 90 other courses and to see what we are offering you can go directly to jeanneoliver.com and then click on courses.
4. All of our courses are pre-recorded so you can watch at your convenience. The best part is that you have lifetime* access.
5.If you have any questions about the course please contact here at https://jeanneoliver.com/contact
*As long as we manage the creative network