In 2018 I knew that 2019 was going to be the last year I led overseas art workshops for the foreseeable future. As much as I loved gathering, teaching and traveling it was the most deep knowing that it was time and I had complete peace about my decision. Then 2020 changed all of our worlds and I was not only grateful that I didn't have scheduled trips to cancel but it also was a reminder how much I had taken the gift and privilege of traveling for granted.
During lockdown and after, I was able to reflect on my past trips, the women that I have met along the way, what really made each place special, little things I had learned about different cultures, and of course the places I hoped to visit again.
Even though I plan to continue to travel as long as I am able, I also feel so good about my decision to not lead overseas workshops. I know my purpose and my focus and this is not a part of it anymore. When you truly know your purpose you are able to see the beauty that others are doing and not feel like it has to be for you or that you have to continue it even when you know your time has passed.
So, even though I will not be leading overseas workshops this wasn't going to stop me from gathering some of my favorite artists. Welcome to An Artist In series. In this series a different artist, that is intimate in different parts of the world, will share their insider tips for where to eat, stay, see the best art, sketch the best views, rest at their favorite cafes and more. You will be able to go out and adventure here in the US and abroad and feel like your best friend shared the best kept secrets about an area and you can explore with confidence.
The third in the series is An Artist in Marrakech with my beautiful adventuring friend Michelle Fletcher. I have never experienced any travel in my life like Morocco. It completely changed so many things within me, helped me let go of so much and helped me hold onto the most important things even more. If you ever have a chance to adventure with Michelle I promise you that it will change you too!
You can read previous episodes, An Artist in Florence HERE  and An Artist in Tuscany HERE.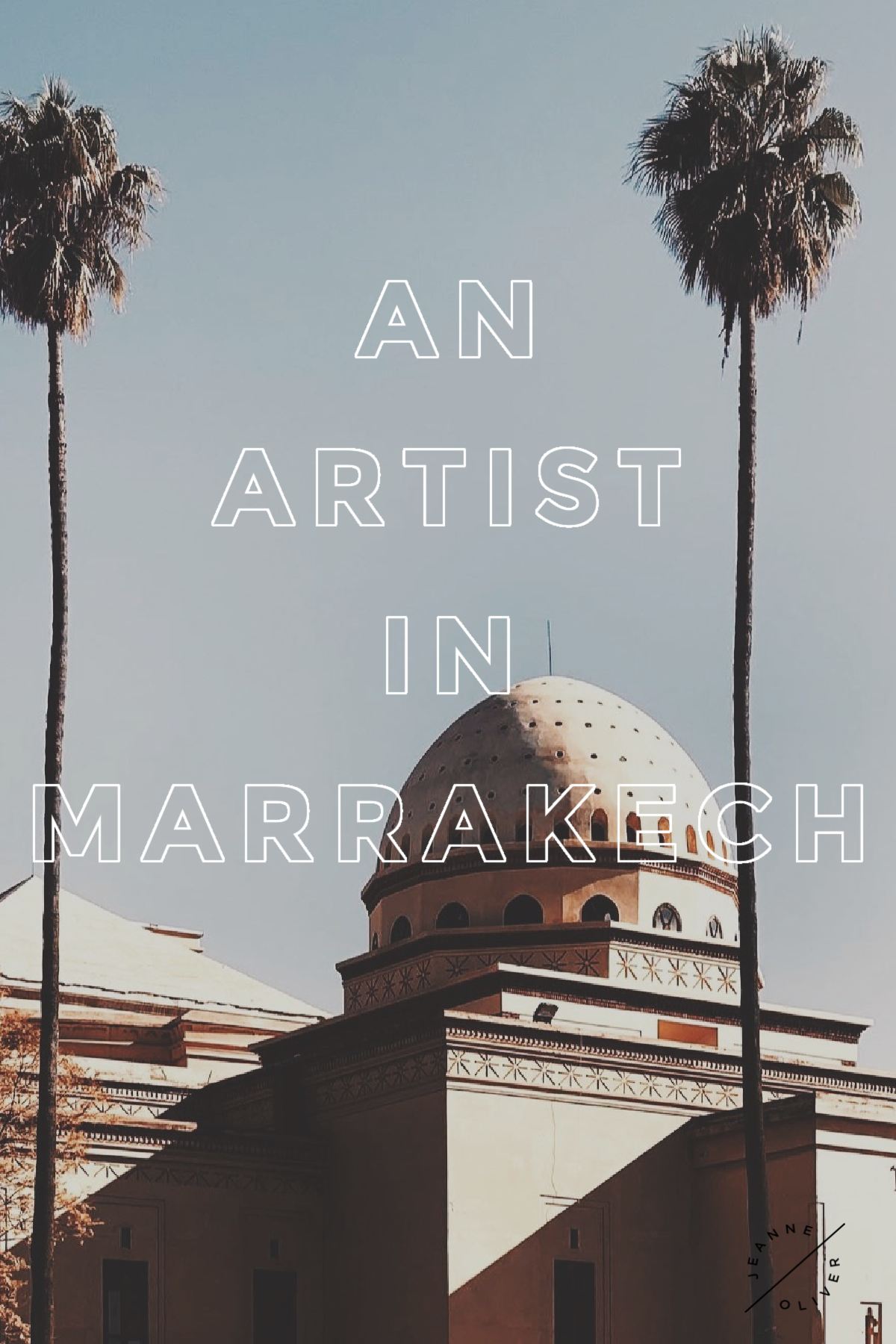 The Art of Travel
Commuting between the Sahara & Marrakech: both timeless and unforgettable in their own way.
Born out of a need to have a pied e terre to create and use as a business base, setting up in Marrakech plunged me into a timeless atmosphere where merchants, traders and makers are unchanged from centuries ago.
The medina through it's time worn walls,  the call to prayer as a backdrop . . .  is both magic and mayhem. Known as the ocher city to many with its protected crumbling walls.
It's ancient artistry continues to thrive, kept alive by the local craftspeople of the souks as well as a modern contemporary art and design scene that sits outside the medina walls.
As the gateway to most adventures in Morocco, Marrakech has most things one could want, whether history, souks and culture are your thing, or design, architecture and art.
There is truly something for everyone.
Inspiration for me is imbued in every surface and remnant that crosses my path as I wander, gather and create here in Morocco.
MERHABA (WELOME)
Shops, places and things I love…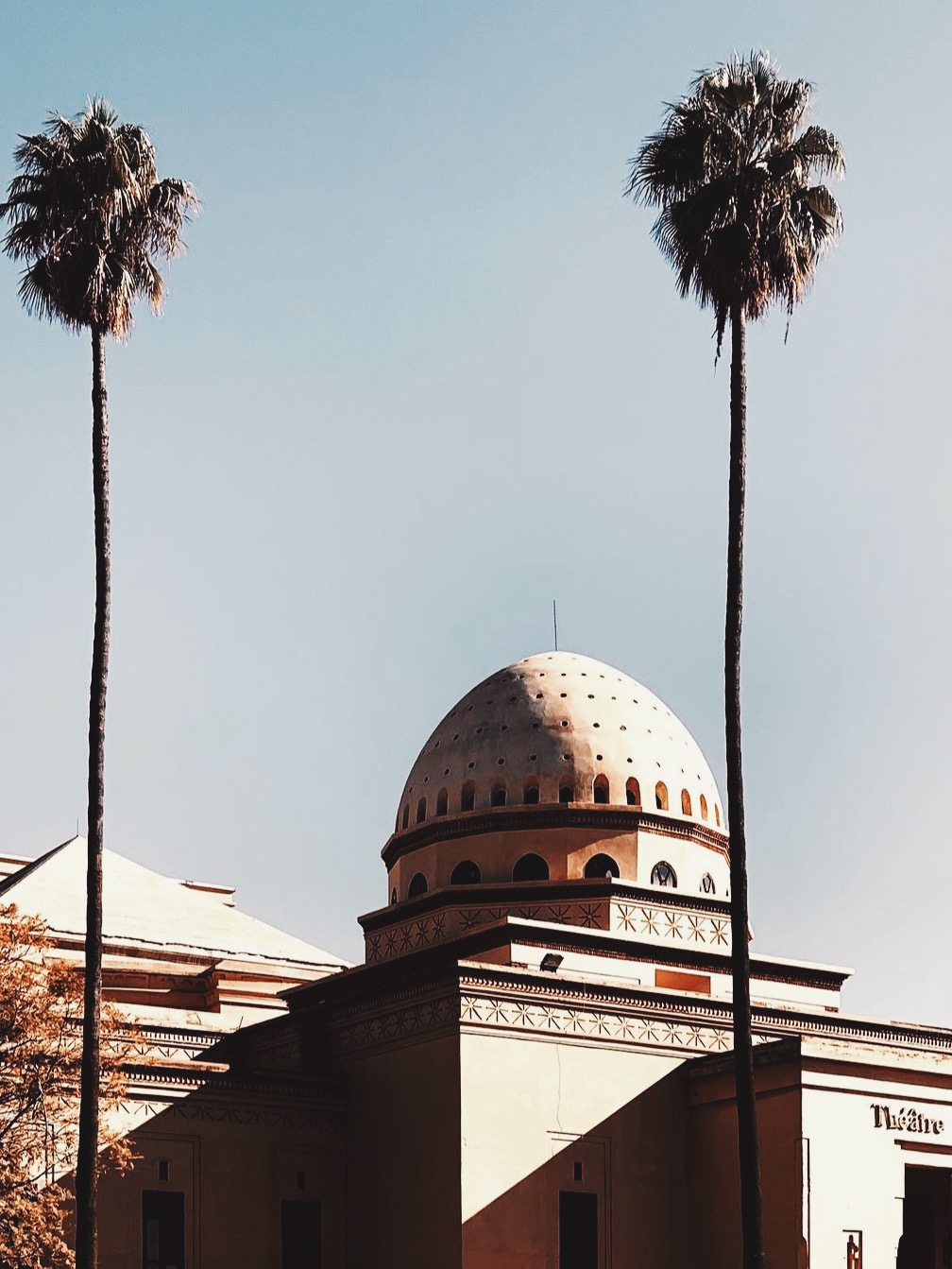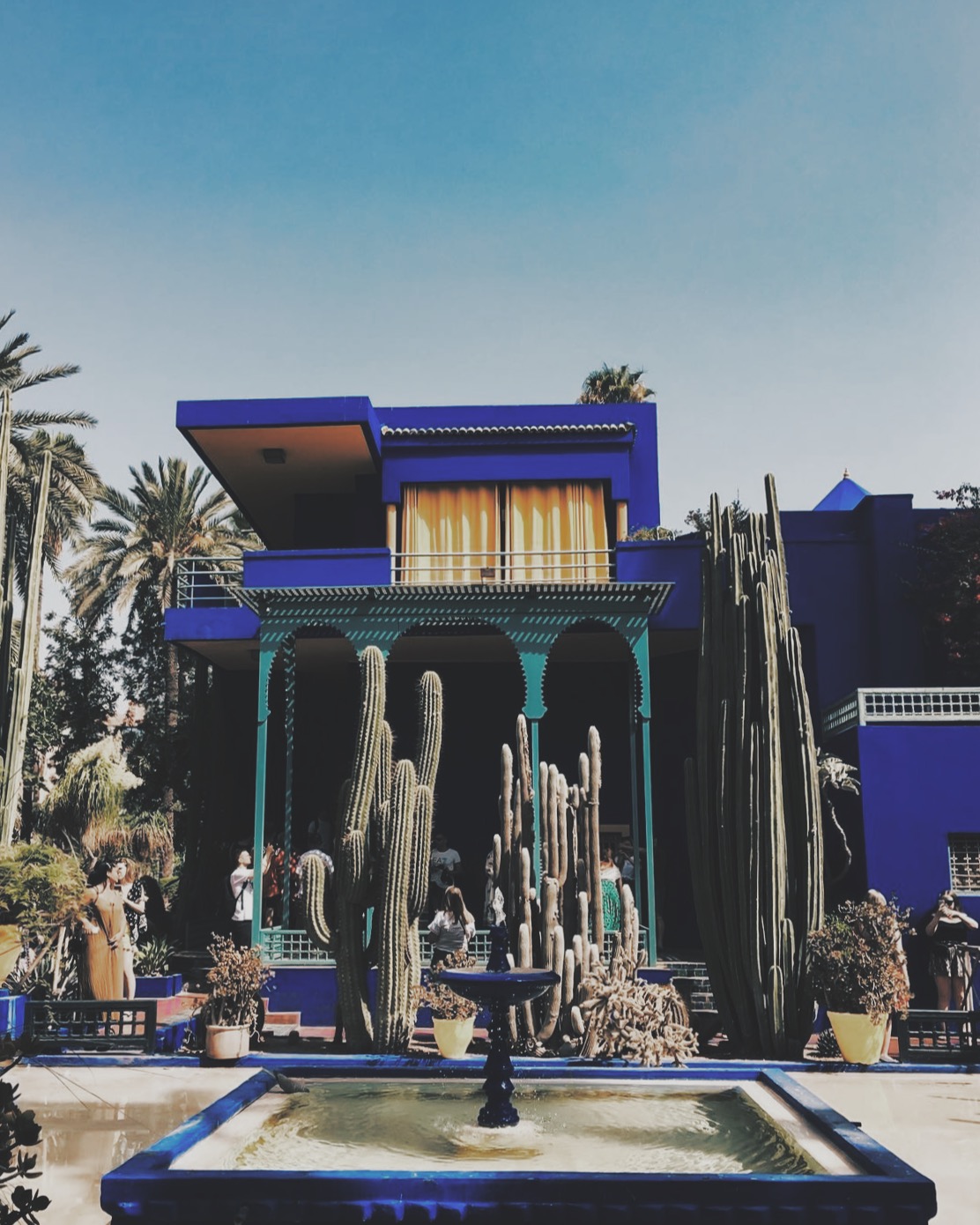 Museums: there are many ancient sites,  museums and art galleries to explore if you have the time.
Coffee: There are many cafe's lining the streets but one the most beautiful to start your day, if caffeine and beauty are on your list is Bacha Coffee, which is housed in Dar el Bacha Palace built in 1910. It is set along side the Museum of Cultural Confluences.
The Yves Saint Laurent Museum: in Marrakech is a museum dedicated to the fashion designer Yves Saint Laurent who loved this city so much.
The Berber Museum: is housed in the former painting studio of the artist Jacques Majorelle. It showcases the extraordinary creativity of the Imazighen (berbere), the most ancient people of North Africa.
Le musée Boucharouite:the process, of creating carpets made from recycled fabrics, assembled by the hands of Berber women. The Riad and the owner's passion for sharing his collection of this art form are worth a couple hours if you have the time.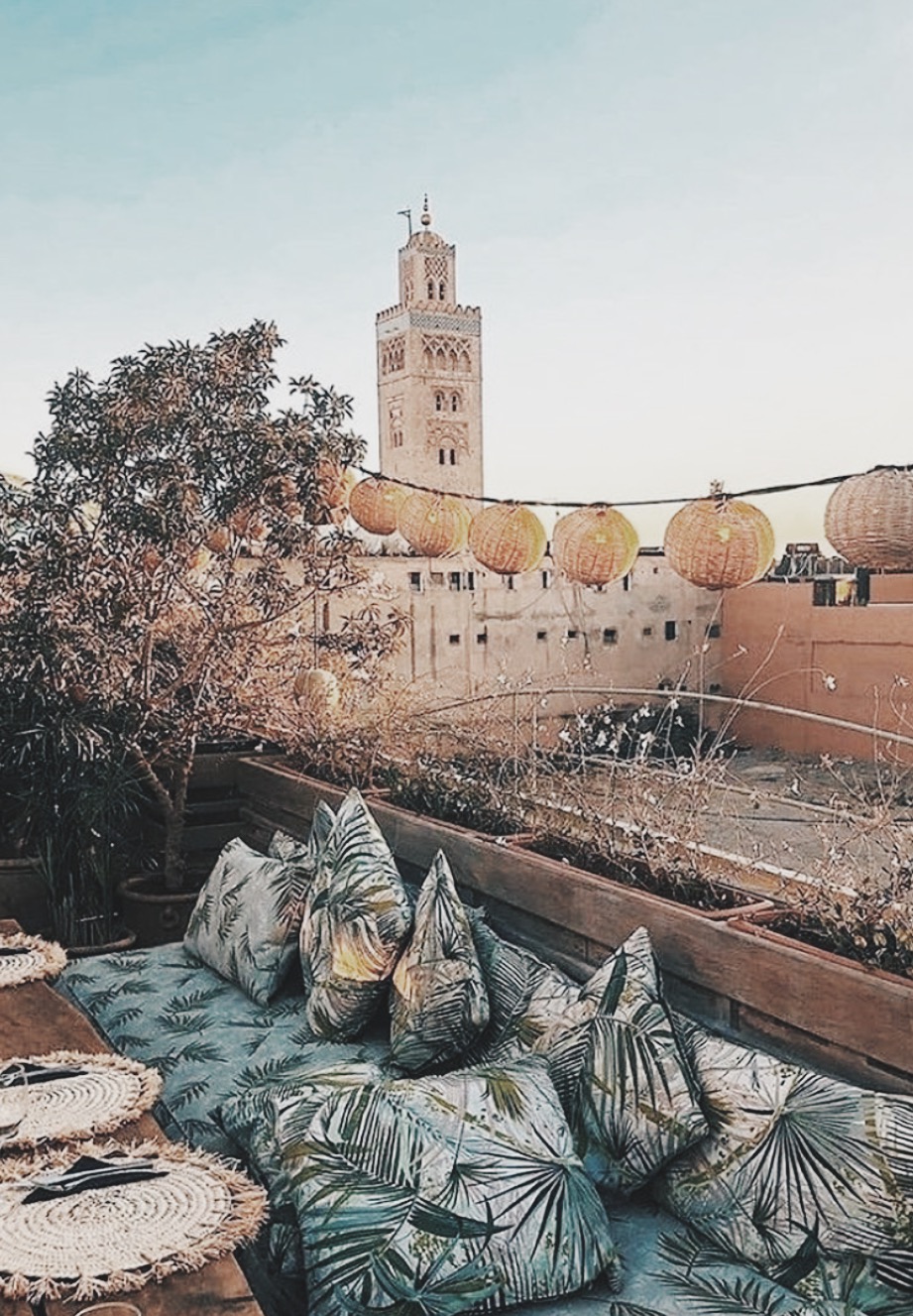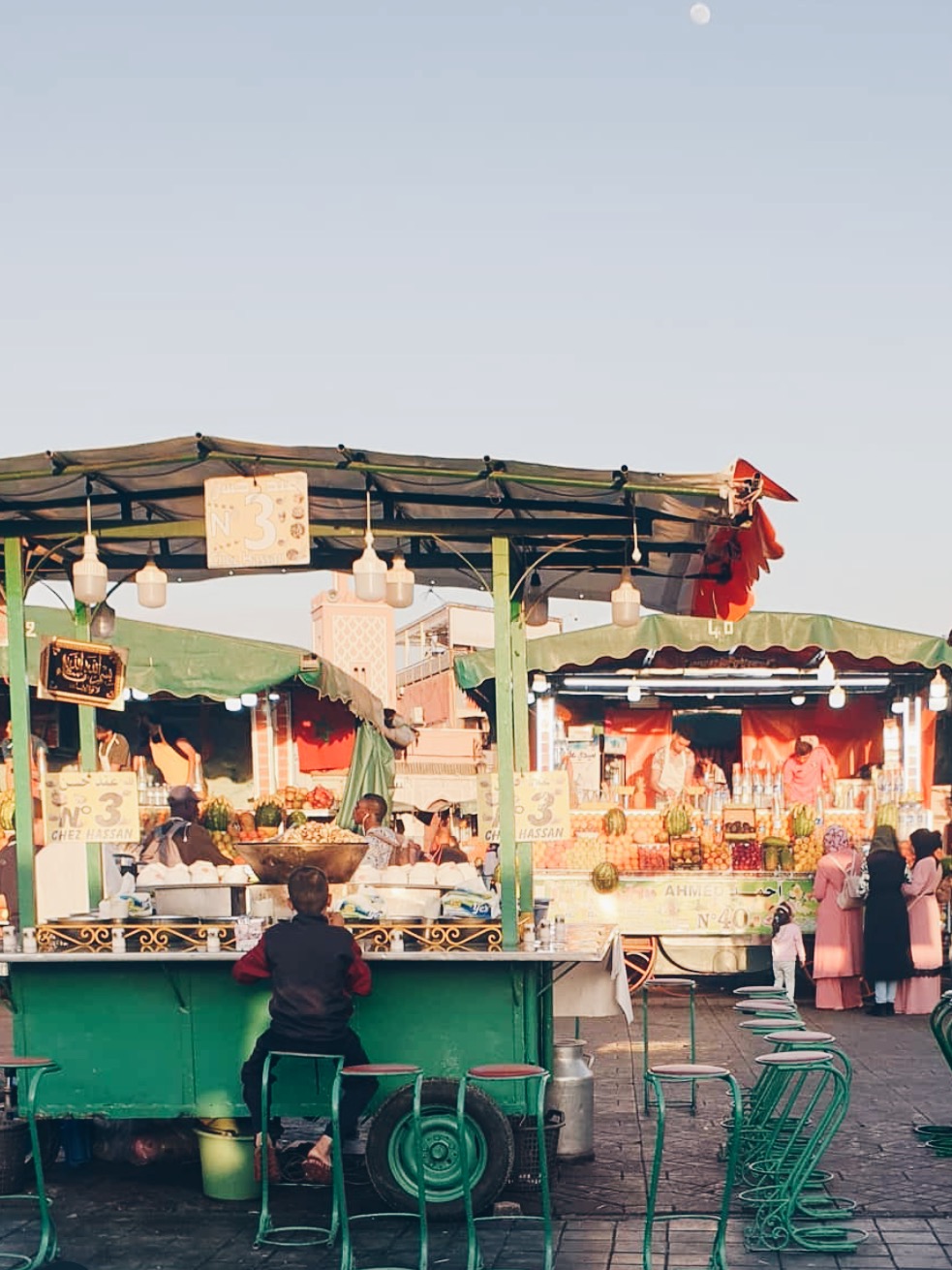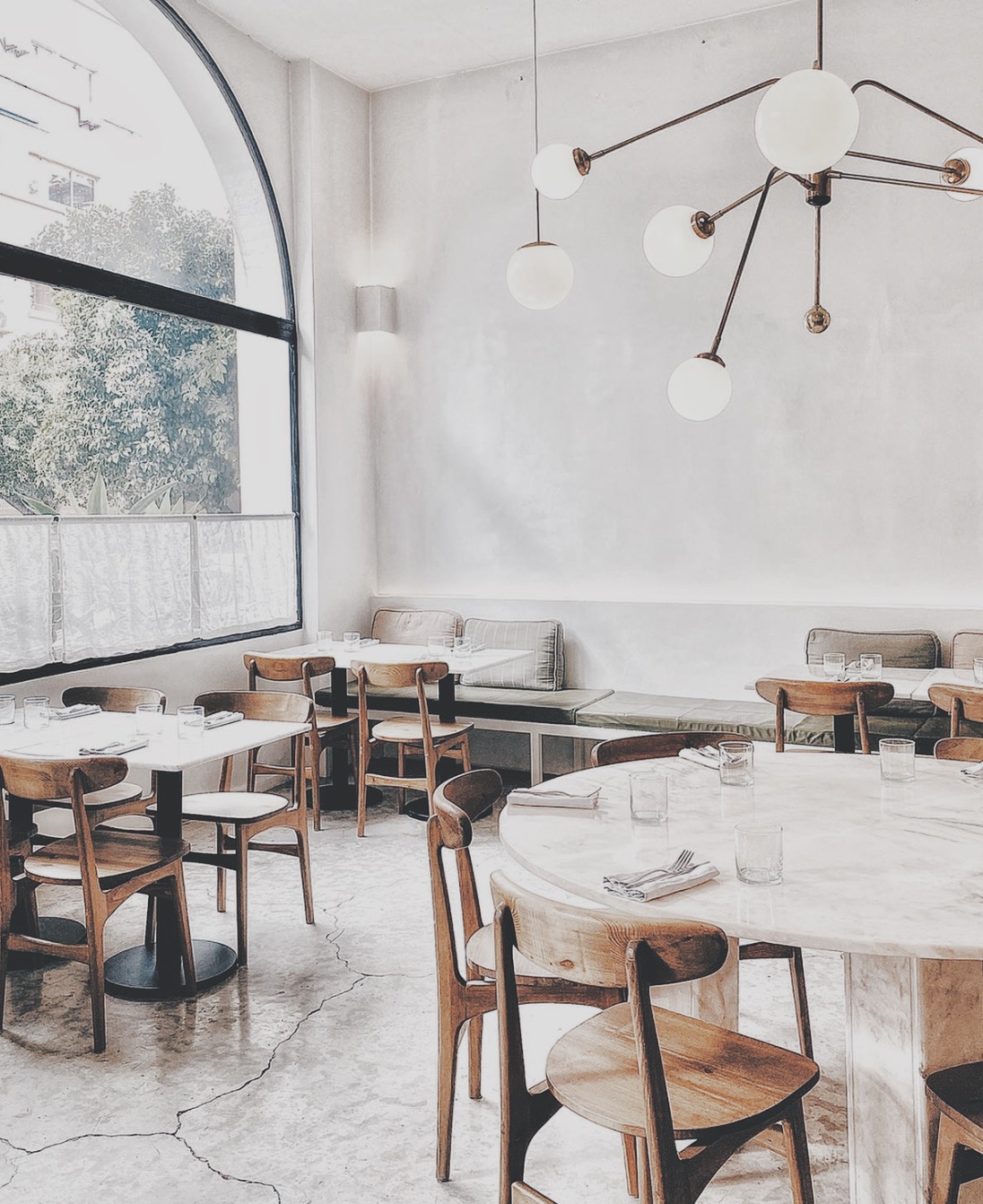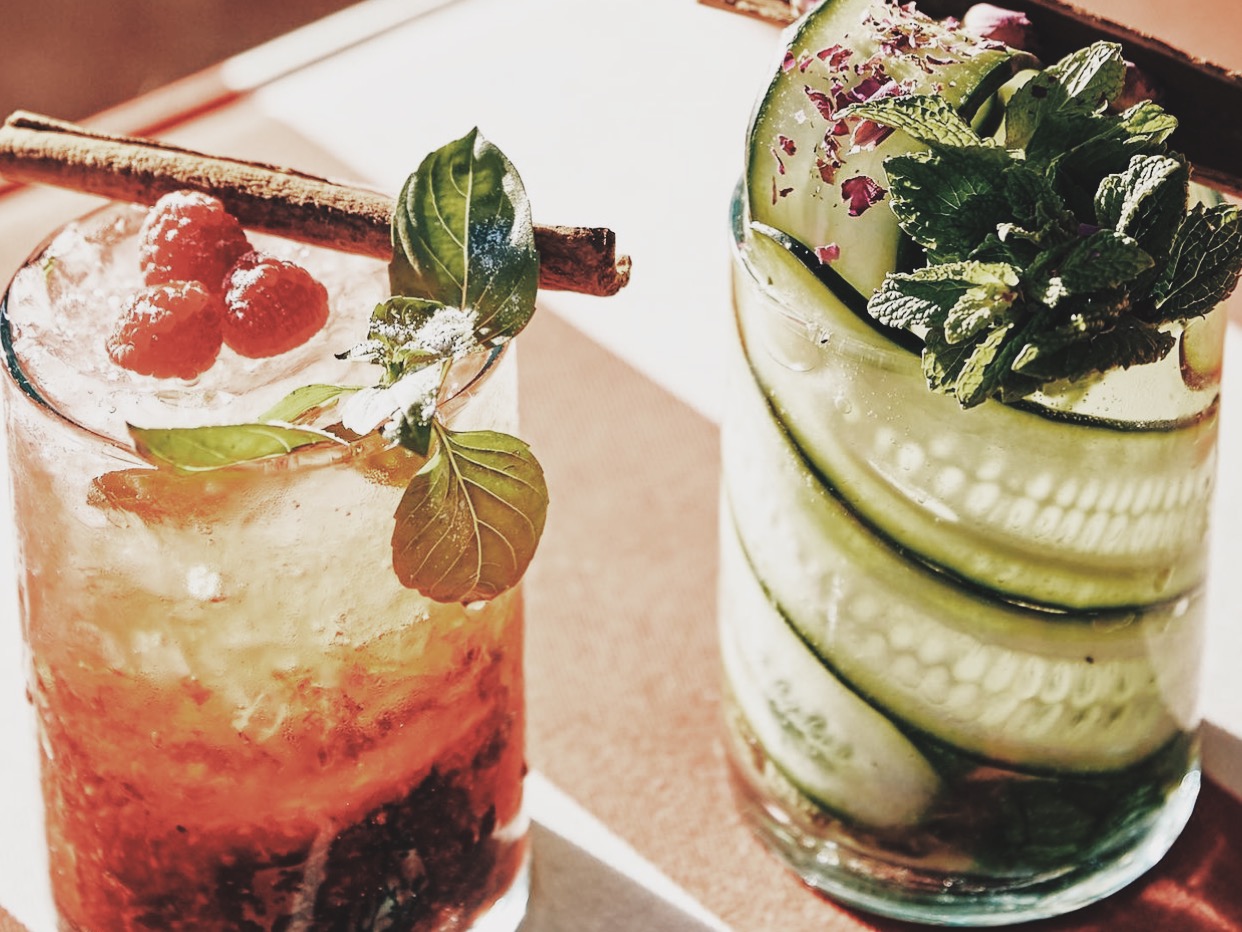 Places to eat : there are many restaurants and rooftop dining spots. The number of new places seems to grow constantly.  Here are a few located in the Medina and the new city of Gueliz. If you  coming to Morocco reach out and I can share what is new.
El Fenn: A great rooftop terrace in the medina to watch the sunset, fresh juices, cocktails and food – enough buzz in the evening to make the evenings come alive.
Kabana: Tropical rooftop oasis, designed to for day or night, food and cocktails. The highest drinking spot in the Medina. DJ's on the weekends. I go for sushi when I need a hit of home.
Cafe Arabe: Italian and Moroccan dishes in the middle of the medina. Great rooftop lounge to enjoy a beautiful sunset.
L'mida:  Right in the heart of the medina. A place where Marrakech traditions are mixed with a modern twist. A rooftop with the majestic Atlas Mountains as a backdrop.
Babakish: Gueliz, modern Lebanese food. Great Mezze to eat alone or share. Open for breakfast.
Plus 61: Modern, relaxed atmosphere blends the Mediteraanean, the Middle East and South Asian flavours. Located in Gueliz, this is a casual family style restaurant with a great wine selection.
Street Food: Join the locals and eat at the infamous Jemaa el Fna square, filled with food stalls and a variety of performers. My best advice is to keep your valuables close, and be mindful of your phone.
Gardens:
Jardin Majorelle:  a two and half acre botanical garden in Marrakech. It was created by the French Orientalist artist Jacques Majorelle over almost forty years, starting in 1923, and features a Cubist villa designed by the French architect, Paul Sinoir in the 1930s
Le Jardin Secret: elegant, ornate 19th-century palace complex with traditional Islamic gardens, plus a shop & a cafe. Don't forget to get it ticket when you enter for the tower which has a great view of the medina and surrounding area.
The Menara Gardens: a historic public garden and orchard in Marrakech. Established in the 12th century by the gardens have been listed as UNESCO World Heritage Site. Great place to bring a picnic.
Cyber Parc: ornamental garden dating to the 18th century,  featuring fountains, lush foliage. A great place to go for a walk in the early morning.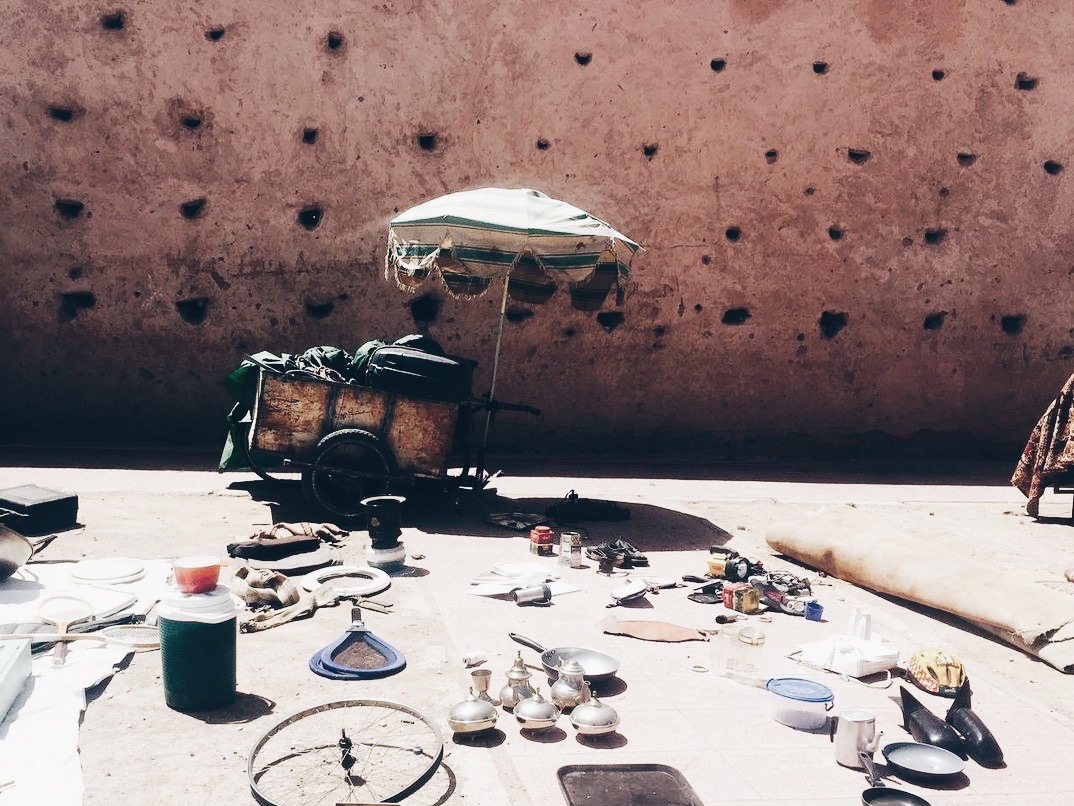 Places to Wander:
Souks: the maze of shadowy alleys and passages make up the bazaars of Marrakech. It is a world brimming with multicoloured carpets, kaftans, leather, spices, antiques, lanterns, pottery and jewelry. The best way to approach the sensory overload of the souks is to take a breath and dive in. Early mornings and evenings are my favorite times to wander.
Bab Khemis:  this is the best and easiest spot for antique door shopping. It is not really on the tourist map and tucked away in the north of the Medina, but its an unmatched concentration of of junk and treasures. Don't forget this is Marrakesh and some haggling is always required.
Gueliz:  wide, French-era streets of Gueliz (new city) are home to upscale Moroccan and European restaurants, cabarets and bars, as well as art galleries and shops. If you feel a bit overwnelmed by the medina it is a great escape for dinner and a drink and feel a more european influence.
Sidi Ghnem: the Industrial Zone and artist enclave. A mecca for architects and interior design enthusiasts this gentrifying neighborhood is the perfect place to spend some time. Great places for lunch there as well.  You will need to hire a car or get a taxi there.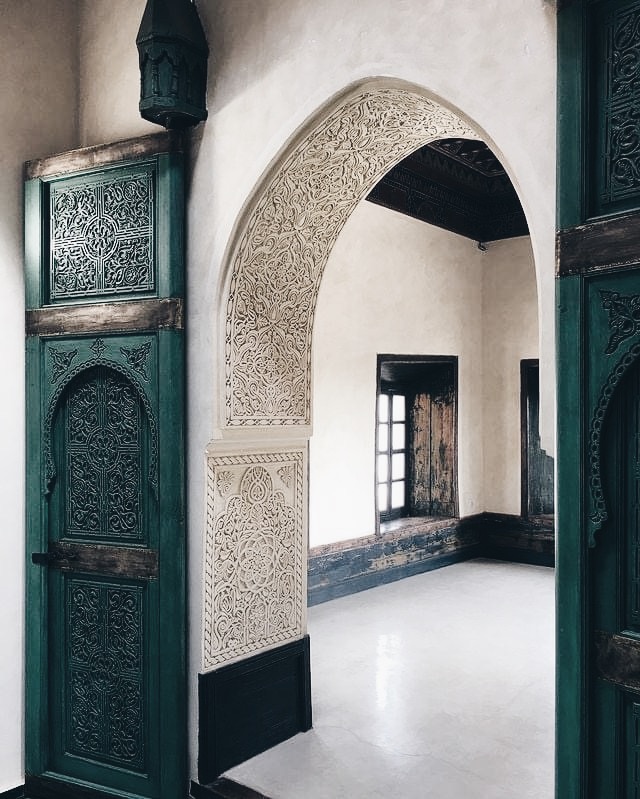 Sites:
Maison de la Photographie: housed within a small building is the sort of street photography and portraiture that take your breath away, including some beautiful shots from over 150 years ago. If you have even an interest in art or photography, or want a snapshot into Morocco's traditions and people, this is somewhere you shouldn't miss.
The Saadian Toombs: Bountiful orange trees, landscaped gardens and birdsong can be found in one of the most ornate mausoleums I have ever seen; the Saadian Tombs are proof that even in death, for some, wealth can truly live on.
Ben Youssef Madrasa: the fantastically preserved 14th-century former Islamic school is a fascinating representation of Moroccan design and architecture. Wander around the courtyard, inspect the ornate tiles and, if you're here early enough, bask in the tranquil silence.
If you wander as I do, you will, undoubtedly, get lost . . .
Marrakech's medina seems designed purely for this purpose. It often results in a wonderful discovery of a shop selling thousands of lamps away from the masses, or a local neighbourhood find. If you find yourself unable to orient yourself, ask a shop keeper or a woman for help and don't listen to the fake guides (young men) that often try to misdirect you by offering to show you the way with the expectation of a big tip.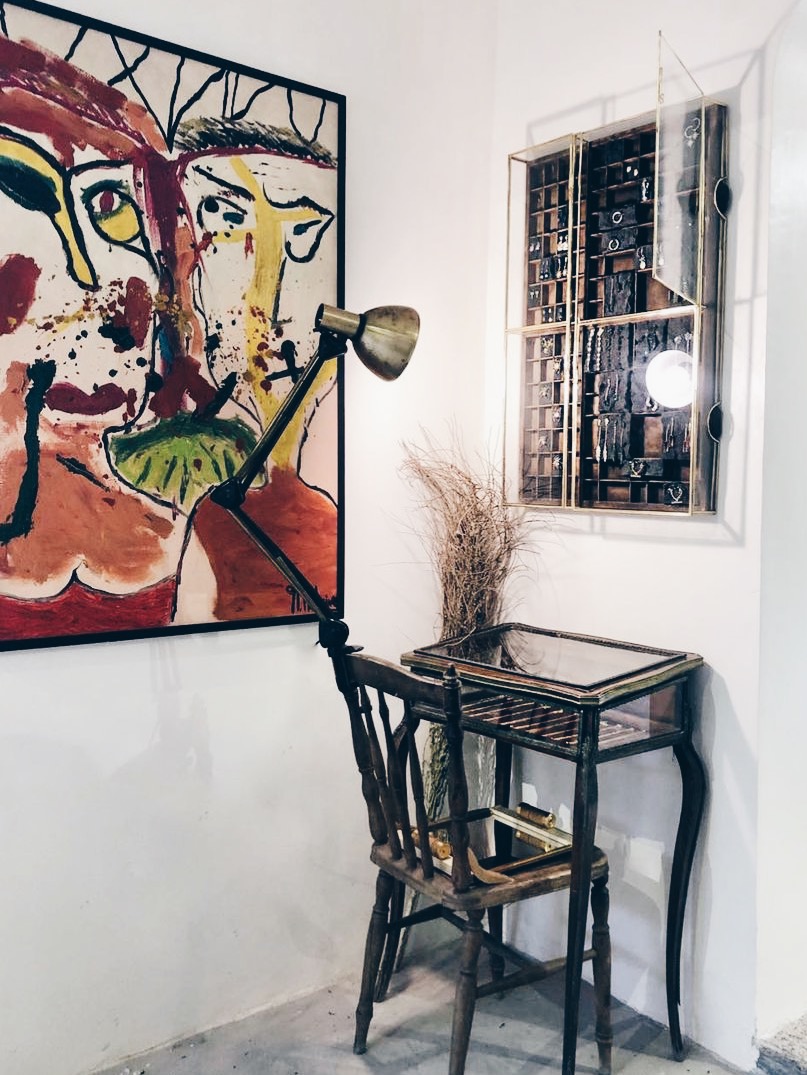 Shops:
The Moro: Concept shop and restaurant. Around the corner of their first shop, The Moroccans.  Gueliz.
33 Rue Majorelle Concept: made by hand, designer finds in a chic parisian style setting. Modern take on classic moroccan craft. Craft meets designer. Gueliz.
Heritage Berbere: Perfume and candle apothecary.  Gueliz & Sidi Ghanem.
Corinne Bensimon Maison: Concept lifestyle shop. Marrakech, Sidi Ghanem & Beldi Country Club.
Lrnce: Marrakech based lifestyle brand focusing on interiors.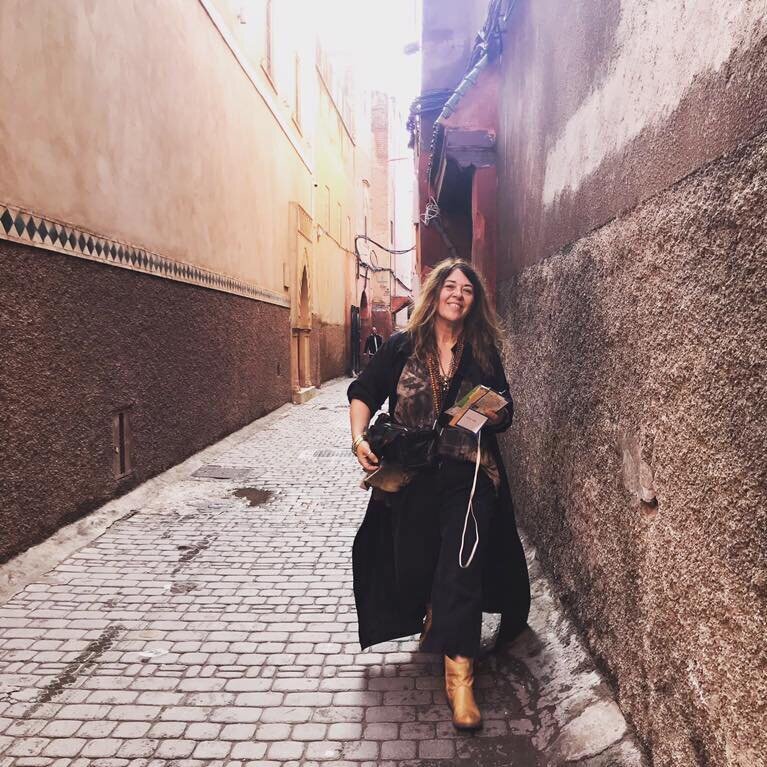 My love of travel and gathering creatives is my heart.
Sharing our collective inspirations while experiencing another culture and their traditions, truly transforms who we are, and how we show up in both our art and our lives.
So come wander, taste the food, try out your bartering skills, stop for tea, and engage with the locals and create both art and memories!
A Canadian born artist, designer, and free spirited NOMAD that loves curating soul-stirring journeys.
I have dedicated my life to traveling slowly, connecting deeply, creating art along the way.
I live in Morocco, between a Kasbah in the Sahara with my partner, Kamal, and my Atelier in Marrakech. For the last 5 years, I have poured all my passion and creativity into restoring and renovating the property Kasbah Aitisfoul that was originally owned by Kamal's grandfather.
I invite you to join me and connect and experience Morocco, as we engage with the locals, the customs, and the land. My greatest joy is to share my love for this inspiring country with friends and clients from all over the world!
My philosophy is simple: bring like-minded people together to gather in an inspired yet relaxed setting to connect, share food and to create art & life long memories…