Because you asked we really tried! I am now teaching THREE live workshops this year in my studio. We have released all of them so you know exactly what I am teaching over the whole year. I hope by releasing them all that it helps you know which one is for you! I would love to create with you in my studio. Giving yourself the time to gather and create with others is an art changing gift.
***We are happy to set up payment plans for any course. Just ask.***
ONE. Like abstract work and landscapes? Join me for Abstract + Urban Landscapes. Two days of abstract fun with direction and purpose. Abstract art is not random at all. I will help you break down a landscape and help you so see the shapes to create gorgeous abstract art. It doesn't hurt that we live on gorgeous land with incredible views. Come and read more.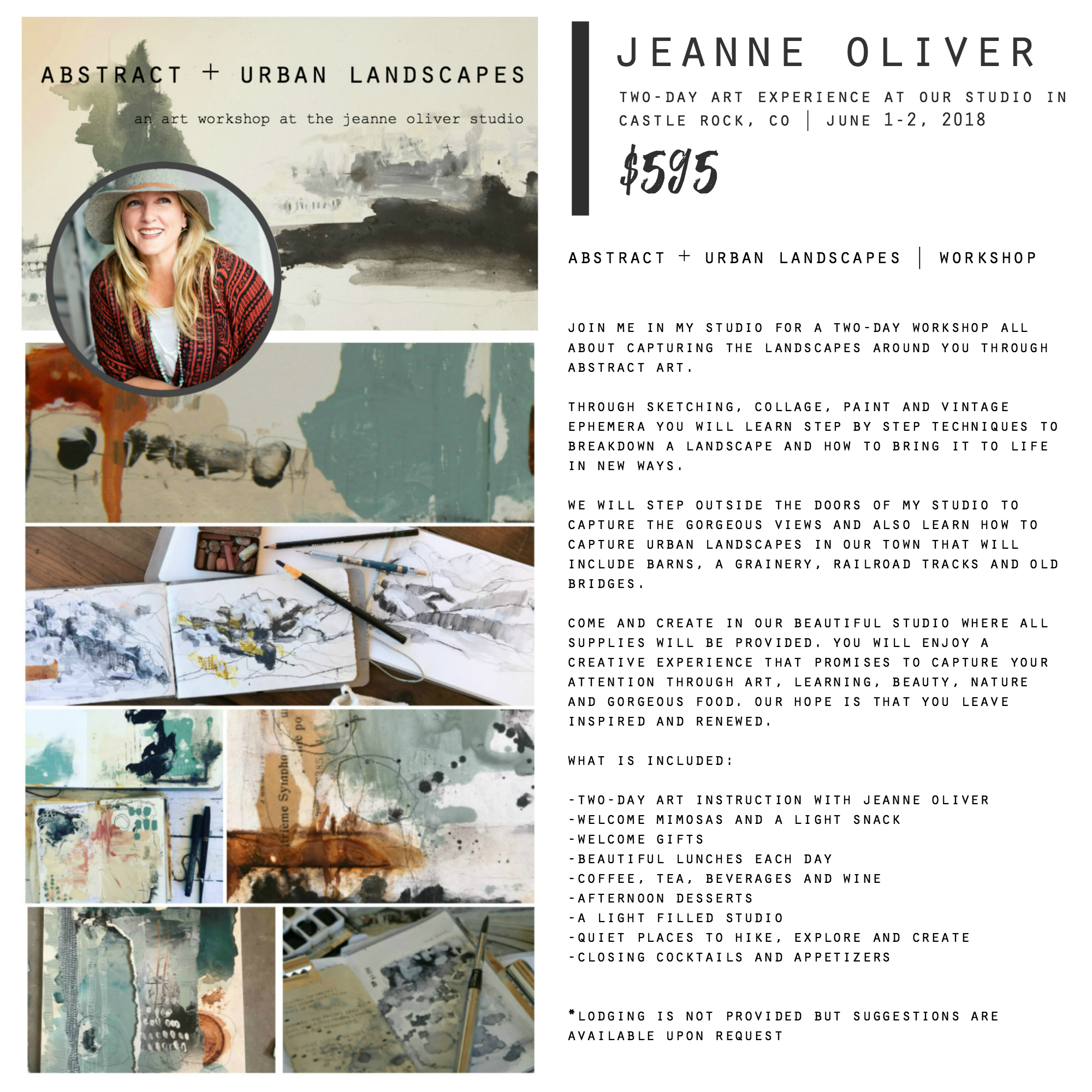 TWO. Want to learn to tell YOUR story through art? Join me for The Painted Art Journal Book Launch Workshop. In this special three day workshop, we will celebrate the release of my new book with some really fun projects that will put a twist on the book. We will create a plaster, fabric and wire journal, we will spend time unfolding our stories, symbolism and mark making. We will then take that inspiration into carving a linocut full of our story and secret messages. We will end by creating a sculpture based on our whole journey together. Unlike any workshop I have ever offered. Come and read more. 
THREE. Do you love portraits or want to finally figure them out? Join me in my last workshop of the year with a two-day dive into portraits using sketches, collage, paint, linocuts, vintage ephemera and more. Pieces of Me workshop is just FUN! The techniques and mediums we will use will get you out of your comfort zone but you will be surrounded by work that you didn't think you could do. Come and read more.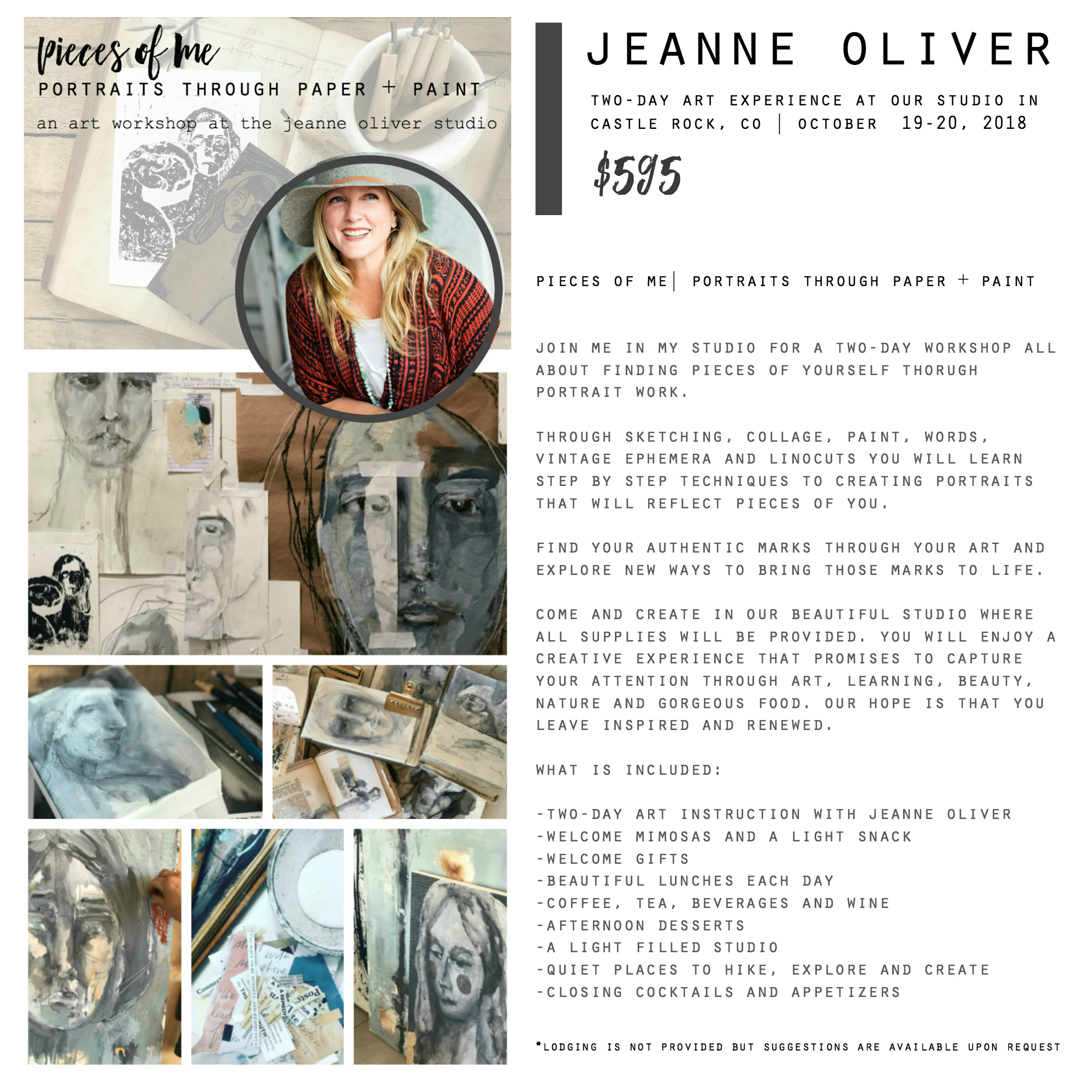 Let me know if you have any questions about any of the workshops. Welcome to our home, land, and studio! I promise you it will be an art experience that you won't forget.
From the moment you arrive, you feel how different a workshop in our studio is! We take care of all of the details and you get to dive into art, connect with other creatives and give your heart and head time to rest and hear a little more clearly.