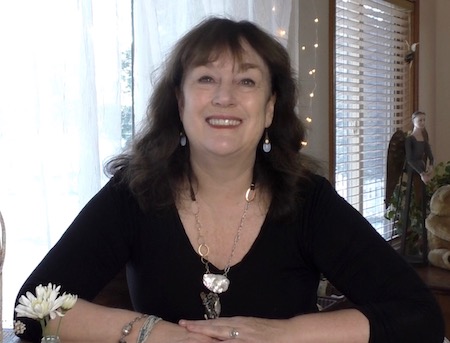 I live and create in the beautiful Pacific Northwest and the mountains and the river lands that surround my home are my constant inspiration. This is my third art workshop for Jeanne Oliver Designs.
I share my art in workshops throughout the United States and have had my work shown and been published internationally. I also teach online workshops to students who are from all over the world and design stencils for StencilGirl Products.
Teaching enables me to share my passion…nothing makes me more happy than helping my students through their own process of renewal. My goal is to help you find your own magic. Through my art I would like to convey the feeling of connecting, timelessness and re-creation.
My first book, Storytelling with Collage, was published in March 2016 by North Light Books. And my second book, Dancing on Raindrops, was just released in July, 2017. Both are available on Amazon Books.
As an artist I am constantly learning and growing. Art is my passion, my love, my soul.
Roxanne's Website